---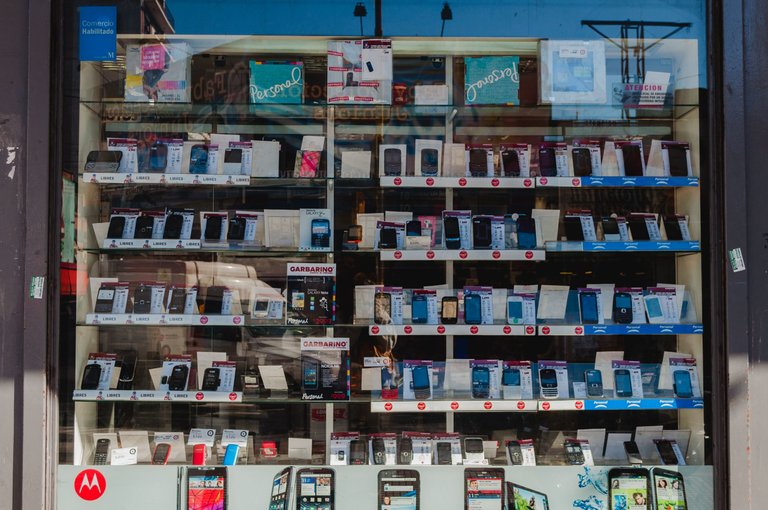 ---
Poema sobre la Tecnología escrito por Inteligencia Artificial
Poem about Technology written by Artificial Intelligence
( https://chat.openai.com/chat )
La tecnología nos conecta,
Nos permite ver más allá.
Nos da acceso a un mundo de información,
Un mundo de conocimiento en nuestras manos.
La tecnología nos impulsa hacia adelante,
Nos permite crear y avanzar.
Nos ayuda a resolver problemas,
Y a hacer nuestras vidas más fáciles.
La tecnología nos divierte,
Nos permite jugar y soñar.
Nos permite crear historias y mundos,
Y vivir experiencias inolvidables.
Pero no olvidemos,
Que la tecnología es una herramienta,
Y no debe controlar nuestras vidas,
Sino ayudarnos a vivirlas mejor.
Technology connects us,
It allows us to see beyond.
It gives us access to a world of information,
A world of knowledge at our fingertips.
Technology propels us forward,
It allows us to create and move forward.
It helps us solve problems,
And make our lives easier.
Technology entertains us,
It lets us play and dream.
It allows us to create stories and worlds,
And live unforgettable experiences.
But let's not forget,
That technology is a tool,
And it should not control our lives,
But help us to live them better.
---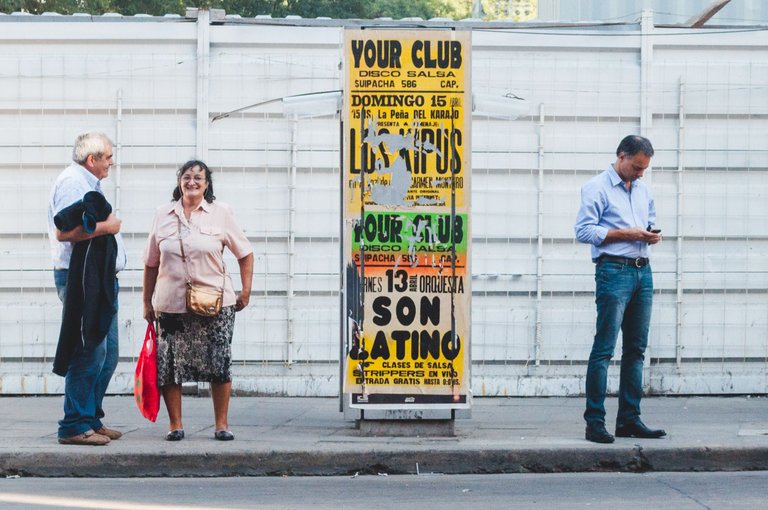 ¿Tenemos vida social? ¿O la vivimos a través del móvil?
Do we have a social life? Or do we live it through cell phones?
The poem that I shared above, and that I generated for this post, sums it all up perfectly...
But years ago, studying photography, I was already reflecting on this... whether we use technology as a tool, or it uses us. Who controls whom.
Crossing the street without looking, seeing something interesting through the screens instead of with our eyes, taking a picture or recording a video, being more aware of the cellphone than of their own children... and more.
Do we really use the cellphone when we need to do something important? Or do we give it all our attention as soon as a notification sounds for whatever reason?
Seeing and thinking about that, motivated me to make a series of photos of people and technology. Below I share some of them, and I hope you like them, and above all that they make you think. Greetings!
El poema que compartí arriba, y que generé para este post, lo resume todo perfectamente..
Pero años atrás, estudiando fotografía, ya reflexionaba sobre esto.. sobre si usamos a la tecnología como herramienta, o si ella nos usa a nosotros. Quien controla a quien.
Cruzando la calle sin mirar, viendo algo interesante a través de las pantallas en vez de con los ojos, -al sacar una foto o grabar un video-, estando pendientes mas del celular que de los propios hijos.. y mas.
Realmente usamos el celular cuando necesitamos hacer algo importante? O le damos toda nuestra atención apenas suena una notificación por lo que sea?
Ver y pensar en eso, me motivó a hacer una serie de fotos de la gente y la tecnología. A continuación comparto algunas de ellas, y espero que les gusten, y sobretodo que los haga pensar. Saludos!
---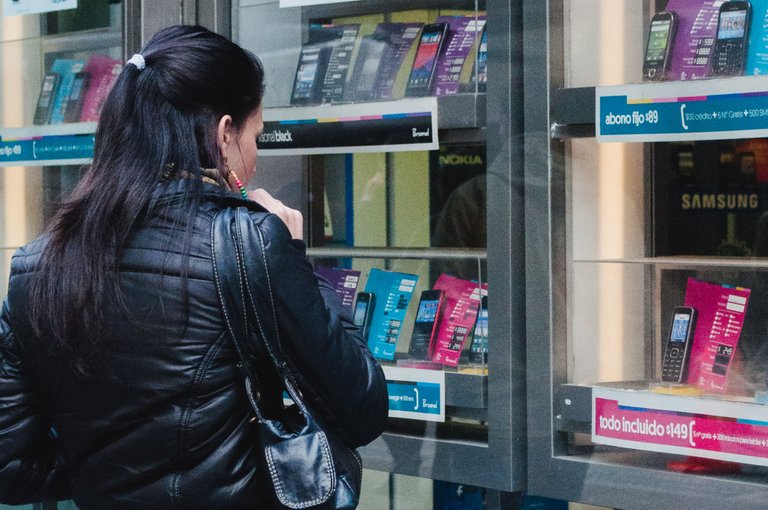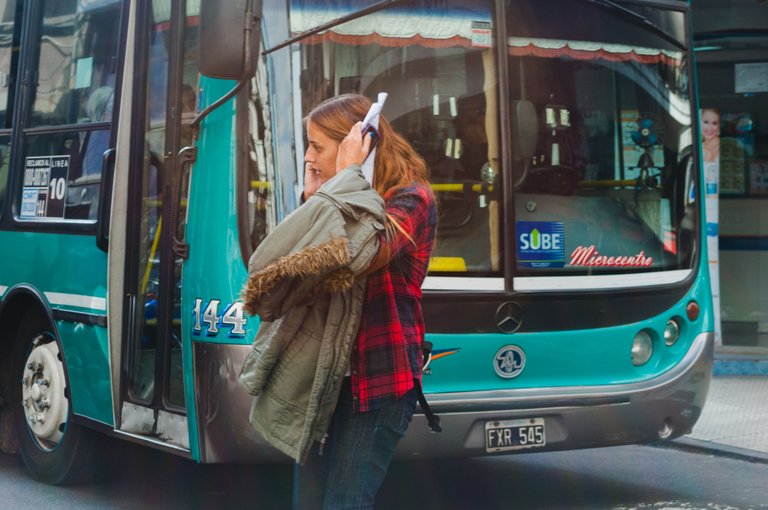 Un teléfono en cada mano / A phone in each hand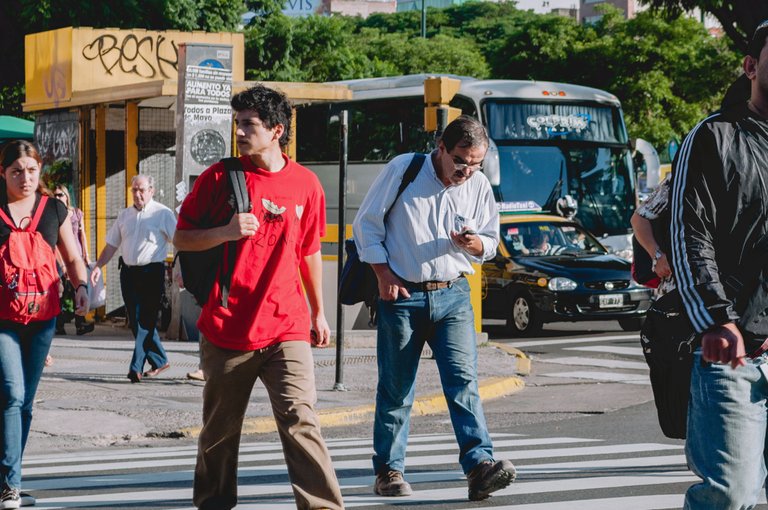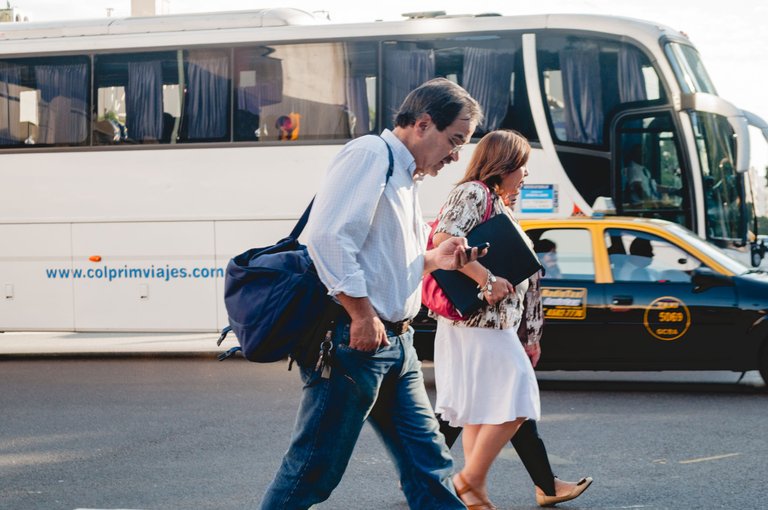 Nunca chequeó si era seguro cruzar / He never checked if it was safe to cross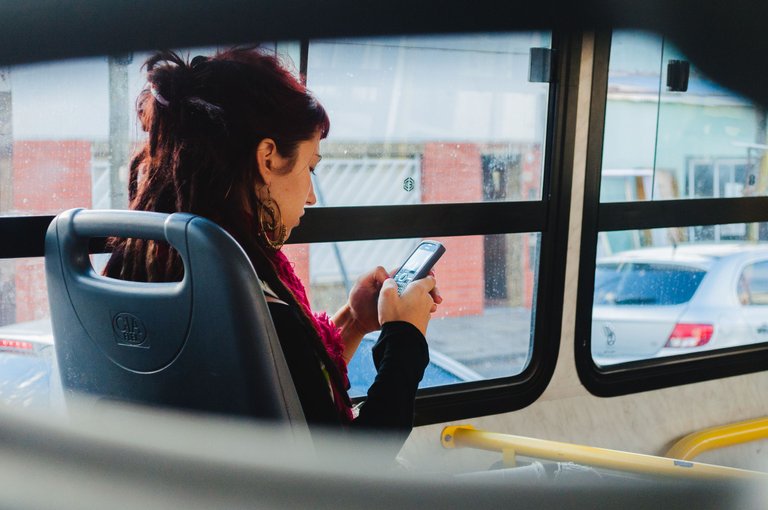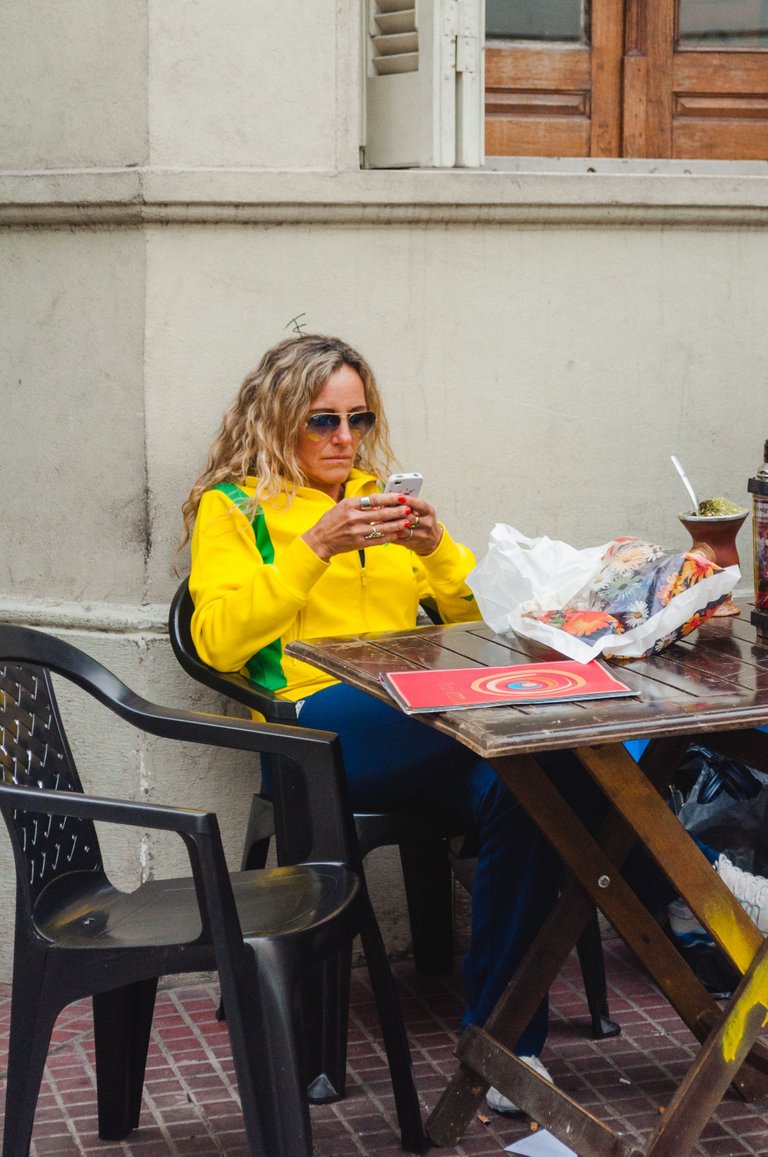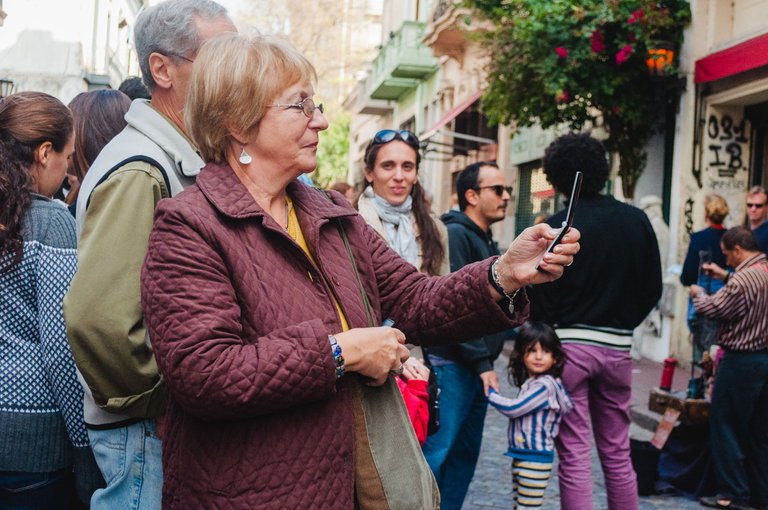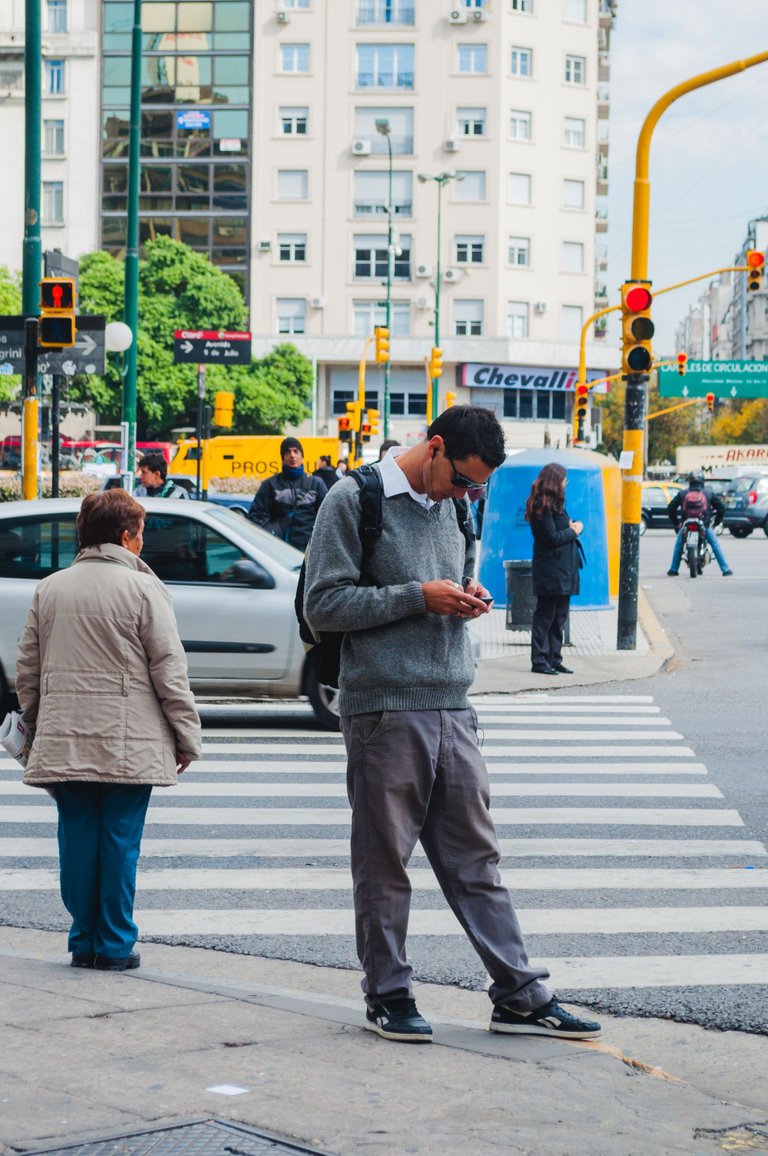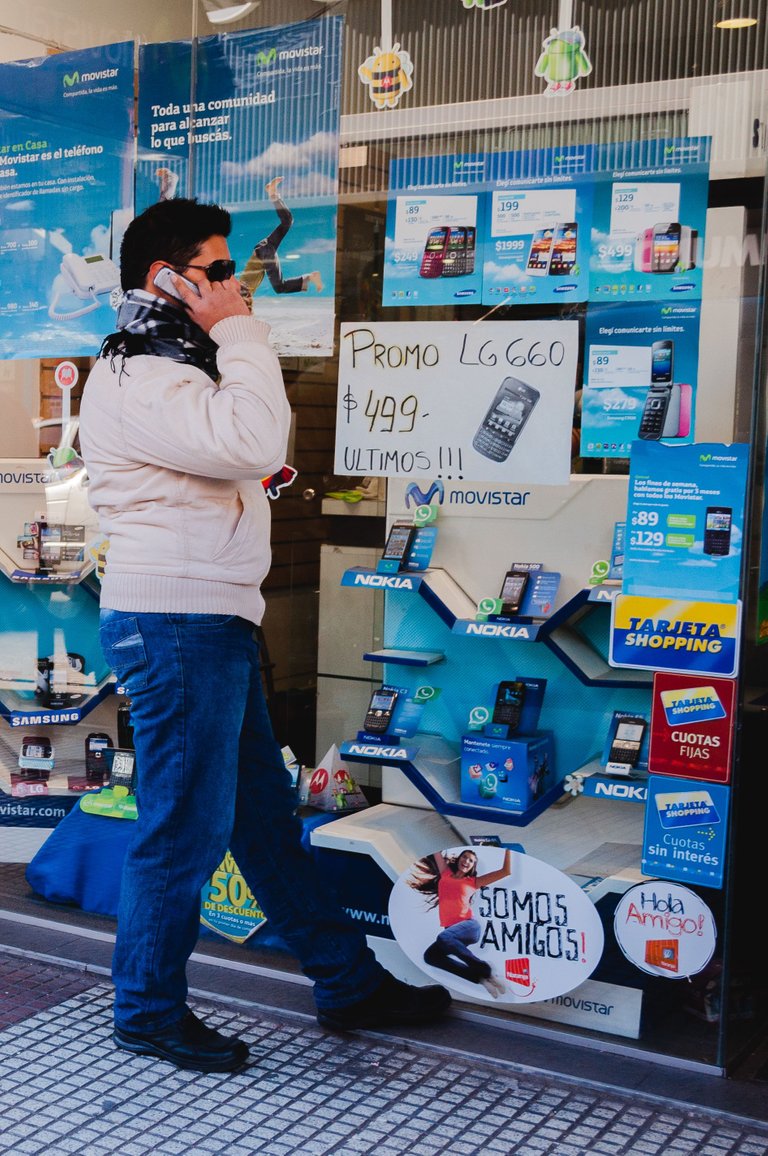 Espero no cruzarme con el amor de mi vida y que no me vea porque está mirando el celular... jajaja.
I hope I don't cruss me into the love of my life and he doesn't see me because he is looking at his cellphone... hahaha.
---
Todas las fotos fueron tomadas por mí, con una cámara Nikon D5000.
All photos were taken by me, with a Nikon D5000 camera.
Texto escrito 100% por mi y traducido al ingles con Deepl.com
Text written 100% by me and translated to english with Deepl.com.
---
Mis post anteriores / My previous posts
• ESP/ENG - Perros en la Playa ♥ | Dogs at the Beach ♥
• ESP/ENG - Fotos Random desde el Auto en la Ruta ♥ | Random Photos from the Car on the Road ♥
• ESP/ENG - Adiós 2022, Hola 2023!! / Goodbye 2022, Hello 2023!