Silent Wild Cat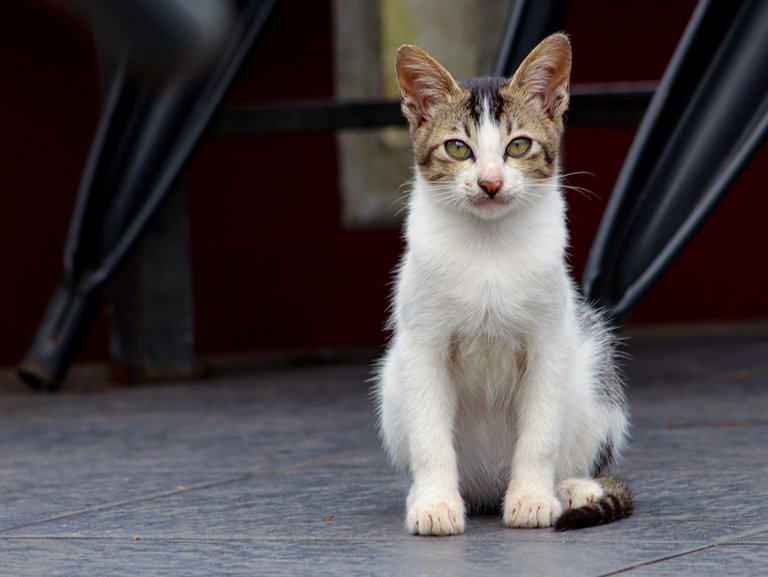 ---
Hello photography lovers, This weekend I have no plans for a trip. Usually, my wife and I take trips almost every weekend to places that make us special. One of the places we often visit is tourist attractions and restaurants. But this weekend we were going to visit a parent who had a stroke almost 8 years. 8 years is not a short time, but it is a very long time for people who can no longer perform activities like normal people in general. For me, it is very sad.
We had to leave early so that we could have a long time at our parent's house, and before we got there we stopped for a bit at the drink stand. I had to order coffee while sitting with my wife. Something very special is when a kitten approaches me and it's as if the kitten is asking me for food. I can't bear to see the cat living without its owner. In fact, the cats here generally live free and wild. When I stroked his fur, the kitten suddenly fell asleep, even though I didn't feed him.
From a distance, I saw the mother sitting on the floor and watched her young approach me. I tried to take the camera out of the bag and aim at the still silent mother. Not long after, the kitten returned to its mother and I tried to shoot from a distance again. The cat seemed desperate because the food he was looking for was not found, so the kitten and its mother could only stand still and stare at the people walking in front of them.
---
---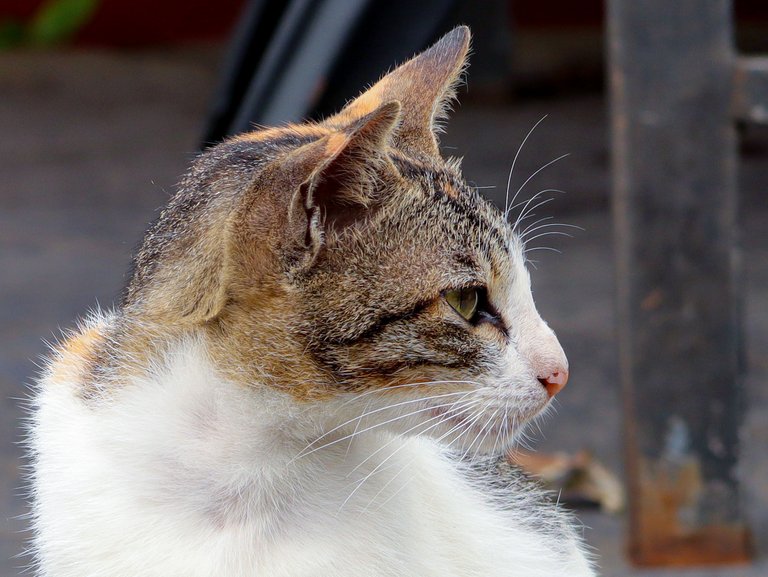 ---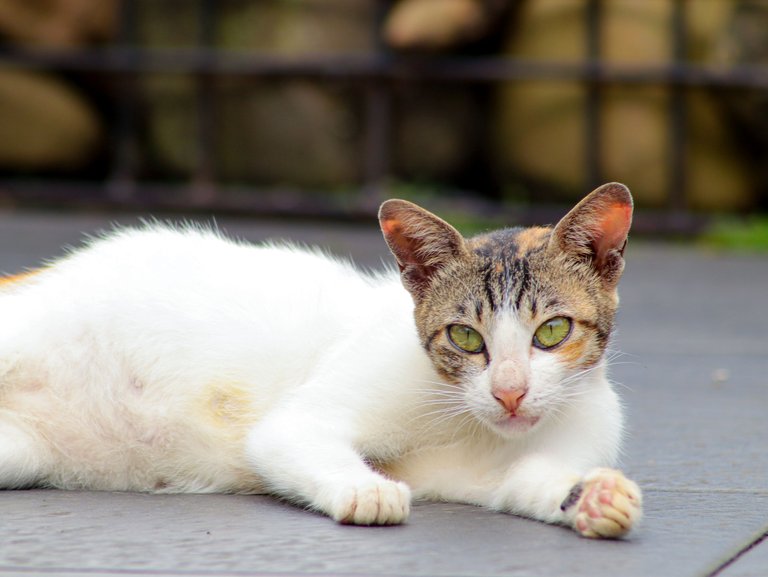 ---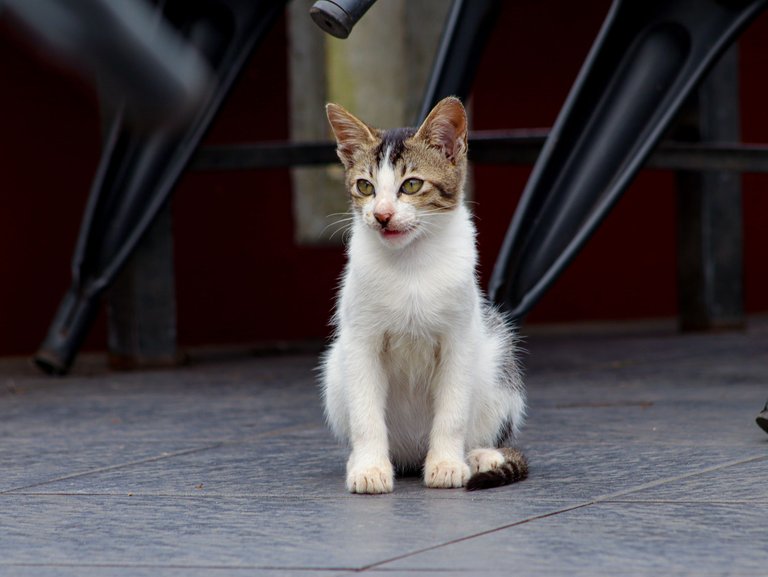 ---
I also have several house cats that are currently maturing. I continue to care for and feed them so that my pets are healthy and do not get sick easily. Now my cat has grown up and he is very spoiled. He understands when he is hungry and also when he wants to wrestle. My kitten is now 6 months old but sadly doesn't have a partner yet. One of my cats is missing, maybe it was stolen. It's been a long time since a year ago and I really wanted to get the cat back home. If you are curious about my pet, you can see it here
---
| Camera | EOS M50 |
| --- | --- |
| Flash used | No |
| F-Stop | f/8 mm |
| Focal Length | 200 mm |
| Exposure Time | 1/120 s |
| ISO | 180 |
| Taken by | @anzirpasai |
Thank you for reading my post. if you like it please give support and leave a comment.
Regard
anzirpasai
---
---