Some interesting insect macro shots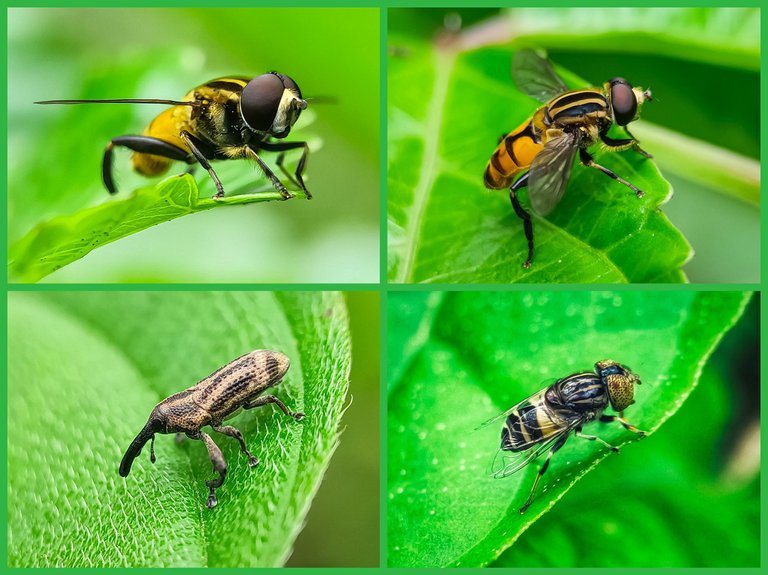 Hello friends who love photography, I hope we are all in good condition. In this post, I want to greet friends again with some of my beautiful and interesting macro photo collections.
I took some photos of these insects when I was hunting for macro objects in the forest a few days ago. There are three different species that I have prepared in this post, including a type of flower fly or hoverfly whose scientific name is Helophilus pendulus from the Syrphidae family.
Helophilus pendulus at first glance looks like a bee but he is part of the fly. The color is quite attractive with a combination of yellow and black, and the eyes are slightly brownish in color.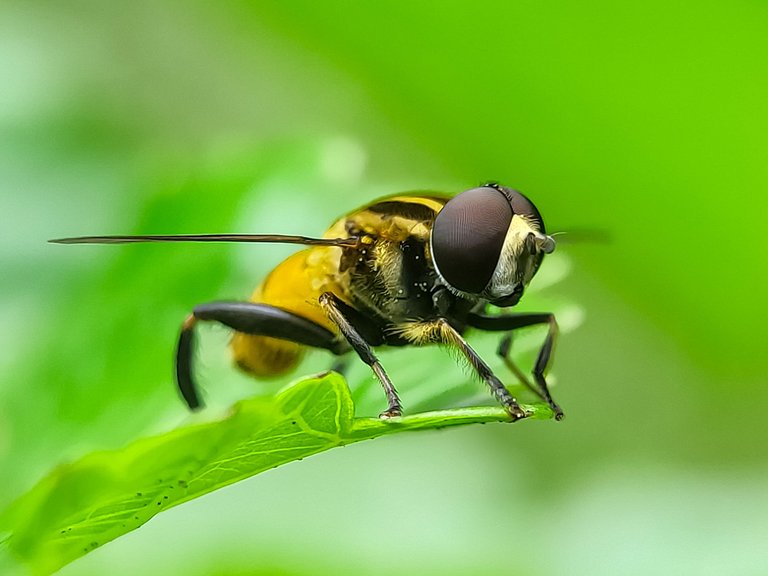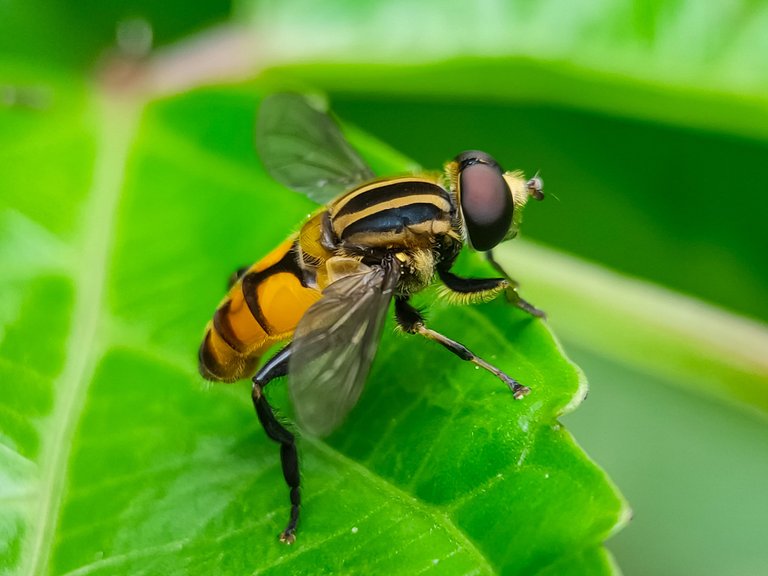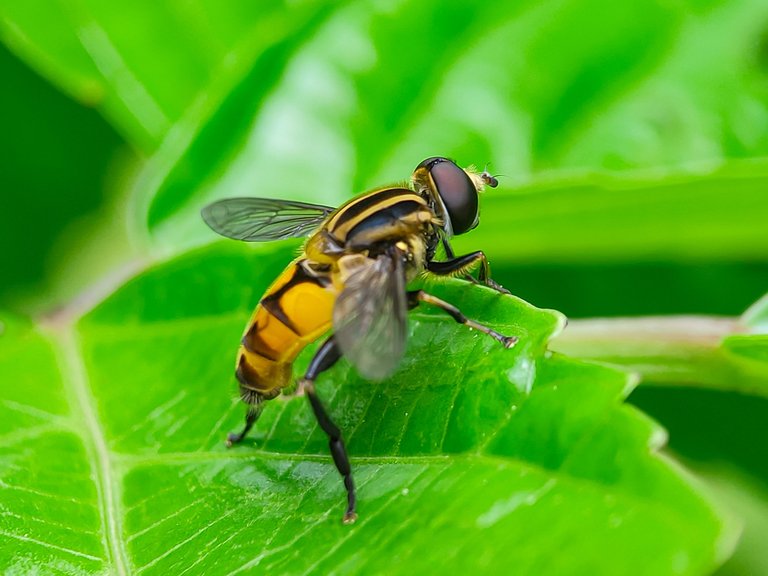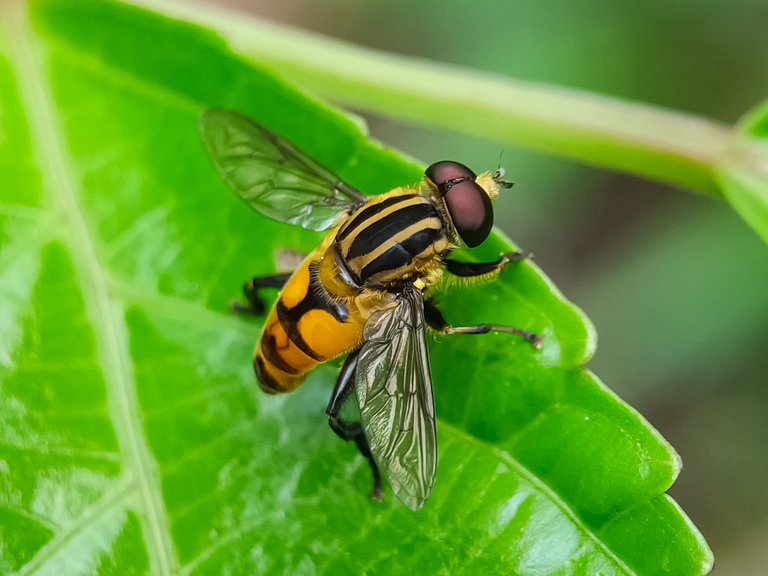 Then still with the type of hoverfly or flower fly from the Syrphidae family, but this one has a more attractive color, especially on the eyeballs. This flower fly is called Eristalinus aeneus and if you want to find it in the forest, look for it in flowering wild plants because usually Eristalinus aeneus will be easy to find there.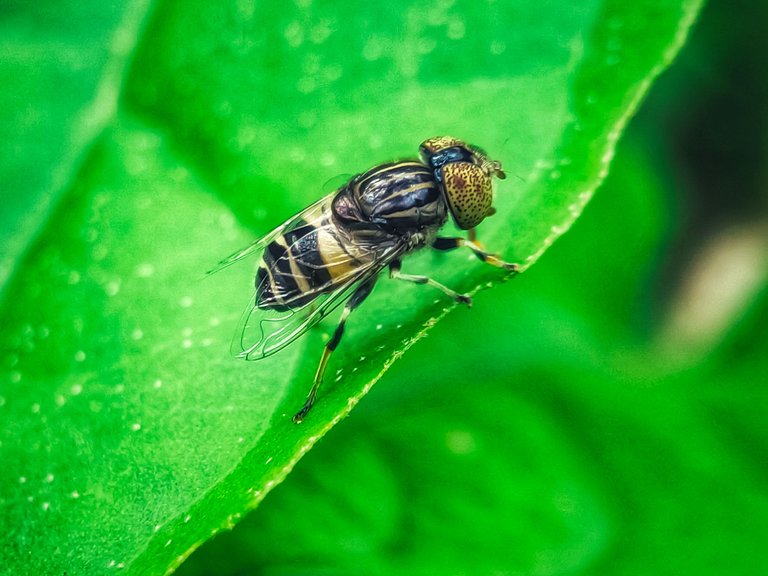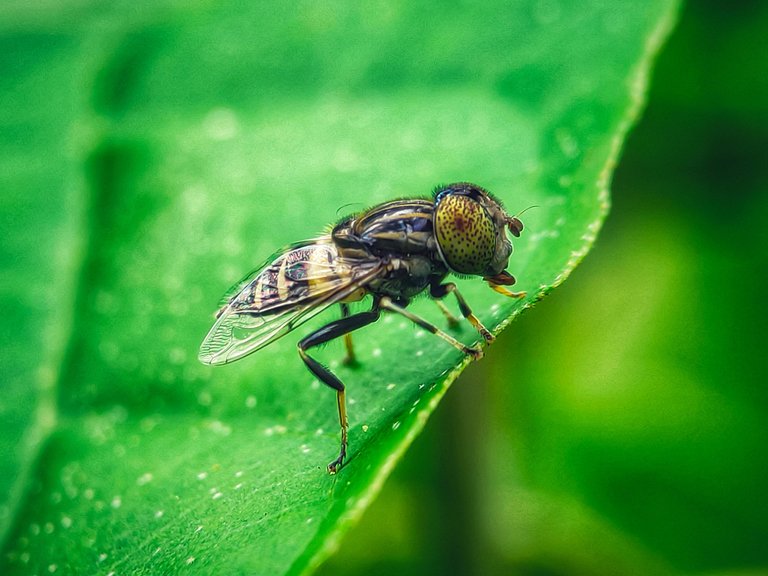 And in the last photo there is a species of beetle from the Curculionidae family. Generally these beetles are called long-snout beetles. The uniqueness of this beetle species is when we want to catch them then these beetles pretend to be dead. And of course I no longer fall for his tricks. Hopefully friends too :)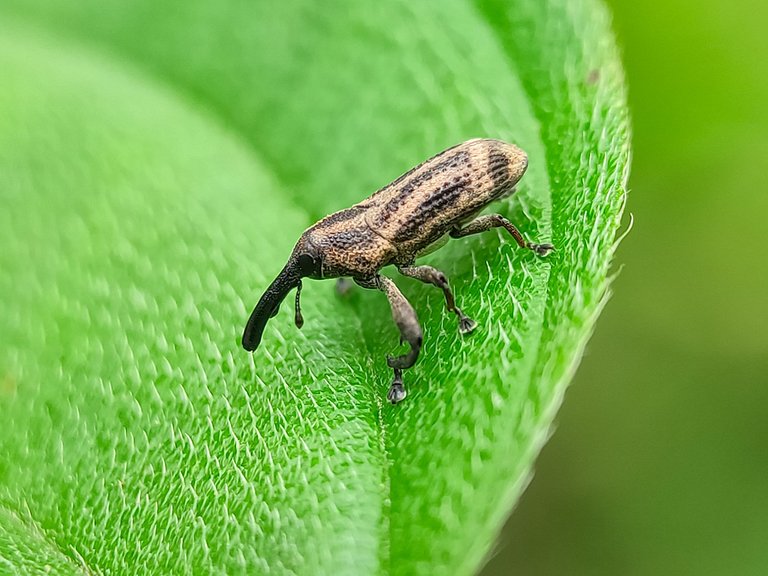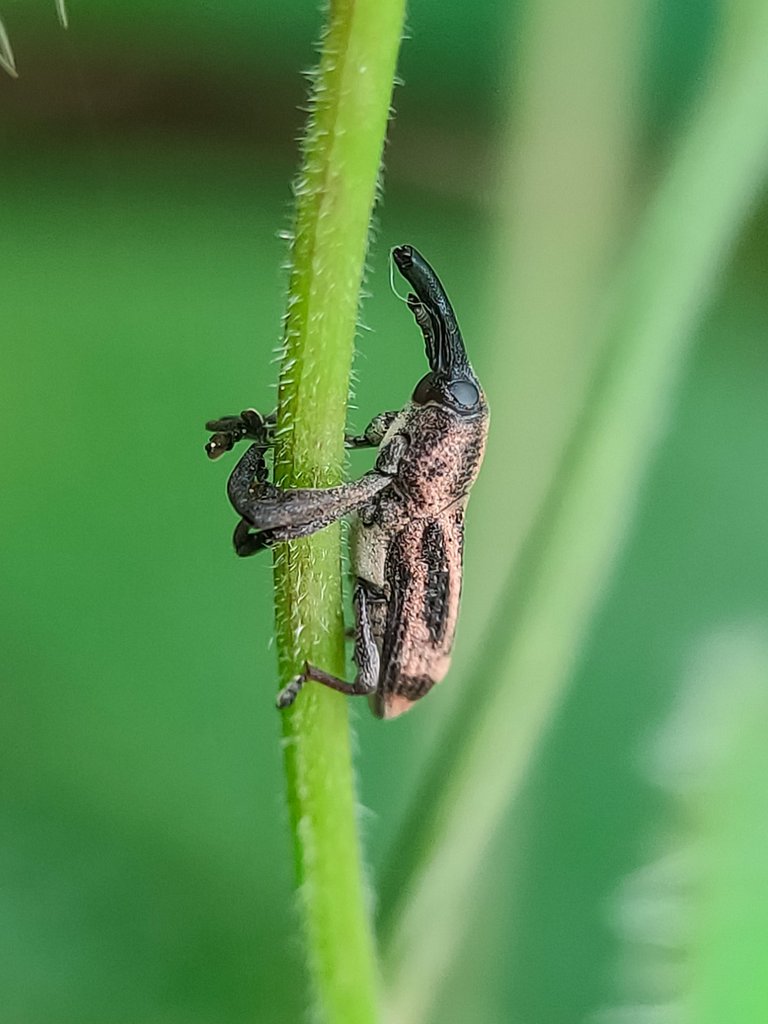 | Camera | Smartphone + Macro Lens |
| --- | --- |
| Category | Insect Photography |
| Processed | Lightroom |
| Location | Sumatera Forest |
---
---