Macro Photography - Praying mantis, Jewel bug & Ground skimmer (dragonfly)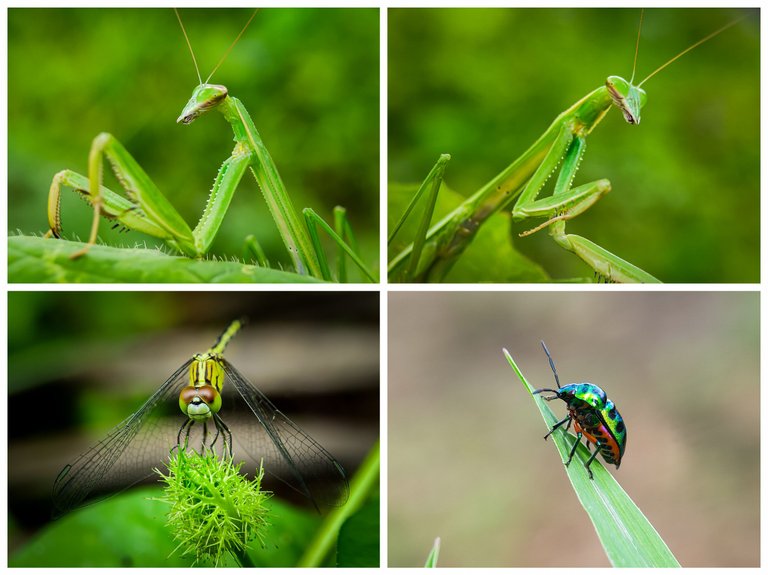 Yesterday I returned to hunting insects in the forest & I was not alone because the location I was going to was quite far from where I live. Finally I invited a friend who also likes macro photos of insects. At that location I managed to photograph several species of insects that were there and several species of these insects, three of which I want to share in this post.
The first is a very famous legendary grasshopper. In fact, these grasshoppers were often used as toys for ancient children in the era before androids appeared. It is a praying mantis or grasshopper with the scientific name Tenodera aridifolia.
"Tenodera aridifolia is a species of mantis in the subfamily Mantinae. The Chinese mantis." Wikipedia
Praying mantises are quite interesting, especially since they are not wild like grasshoppers in general. Even though it can jump & fly, this grasshopper's movements are not as agile as other grasshoppers. That's why praying mantises are often used as toys for rural children. Because anyone can catch him. It is called the praying mantis because the front legs are larger than those of a grasshopper, and the front legs are often raised like two hands praying.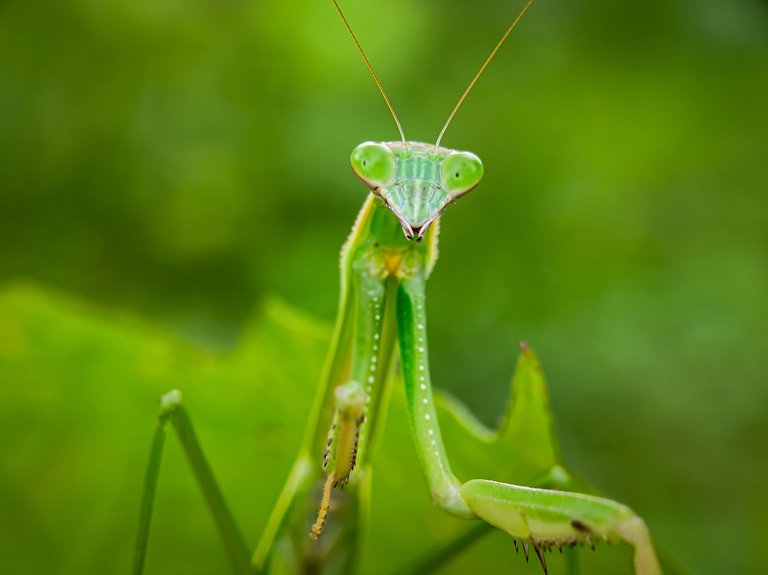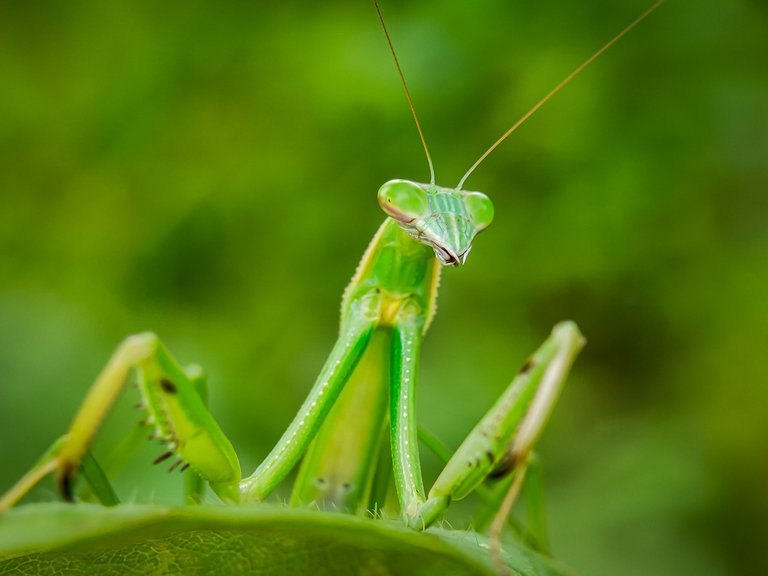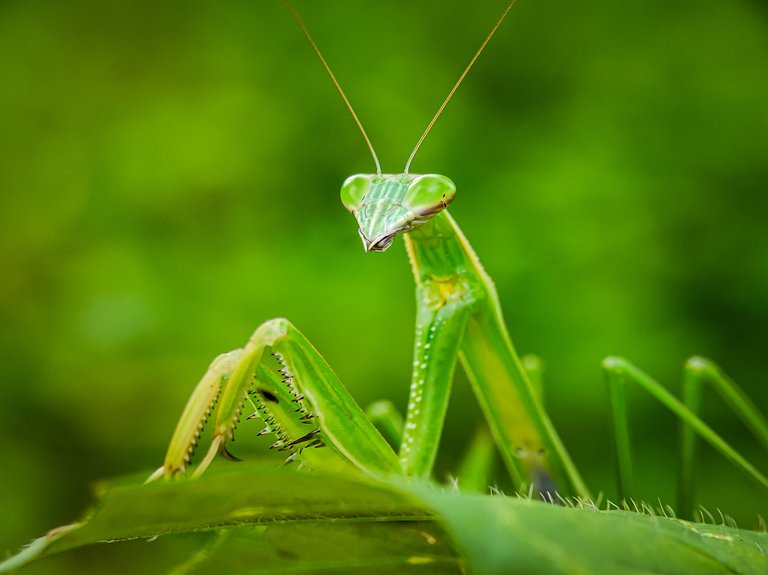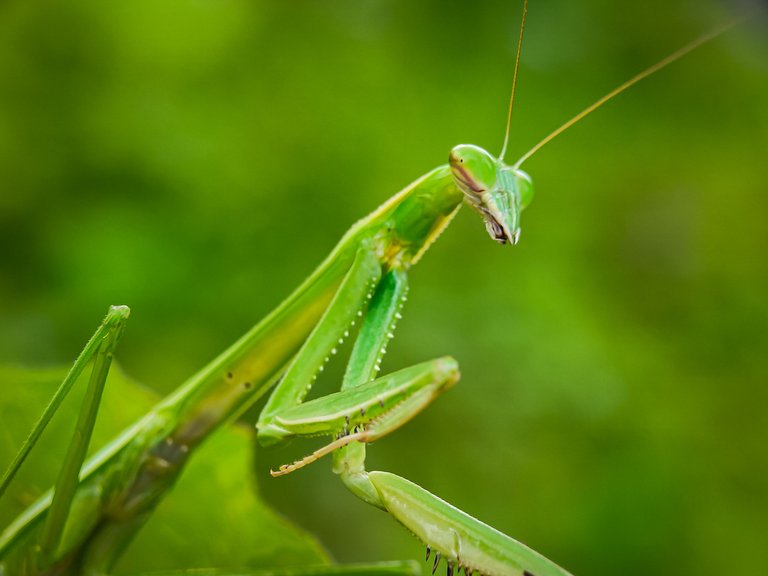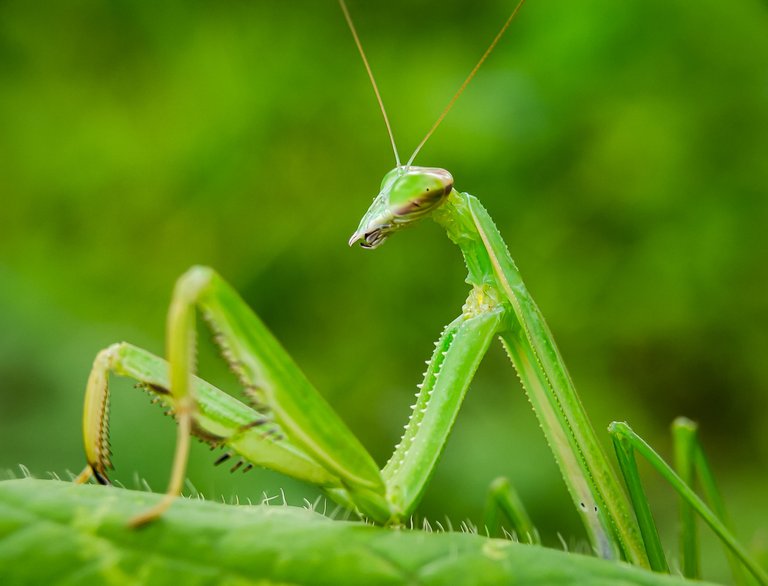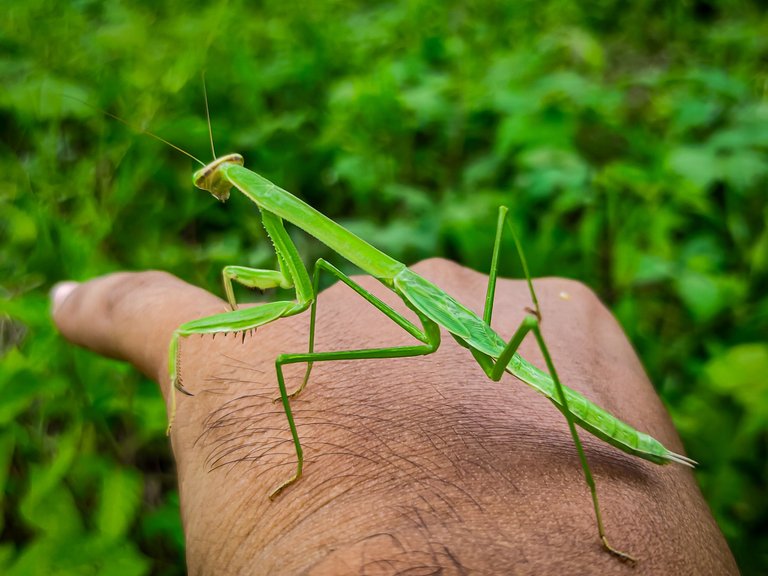 Second, there is a beautiful beetle, there are many names given to this beetle, one of which is the jewel beetle. The jewel beetle itself refers to the color of this beetle which is like the color of a jewel. Unfortunately, I only got two shots of it yesterday before I completely lost track of this beetle.
"Scutelleridae is a family of true bugs. They are commonly known as jewel bugs or metallic shield bugs due to their often brilliant coloration. They are also known as shield-backed bugs due to the enlargement of the thoracic scutellum into a continuous shield over the abdomen and wings". Wikipedia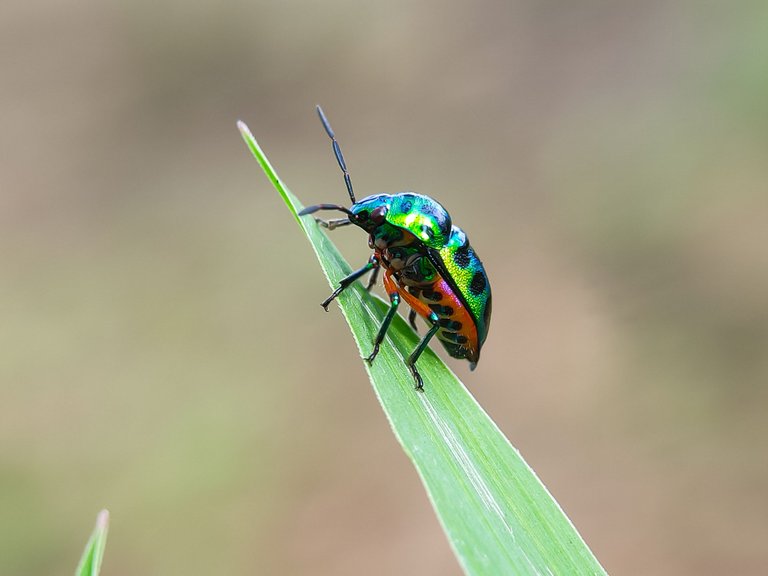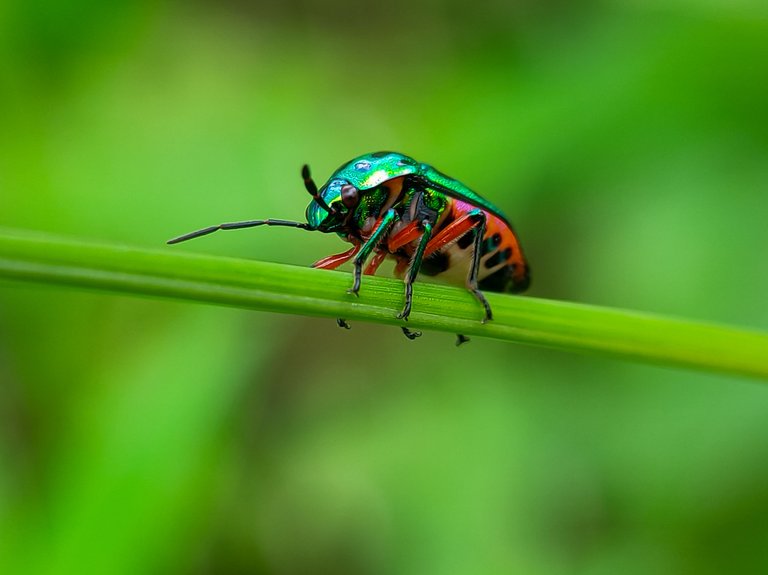 And finally there is a beautiful dragonfly with a dark yellow color. This dragonfly is a medium sized dragonfly. The dragonfly I mean is the Diplacodes trivialis dragonfly.
"Diplacodes trivialis is a species of dragonfly in the family Libellulidae, known as the chalky percher or ground skimmer." Wikipedia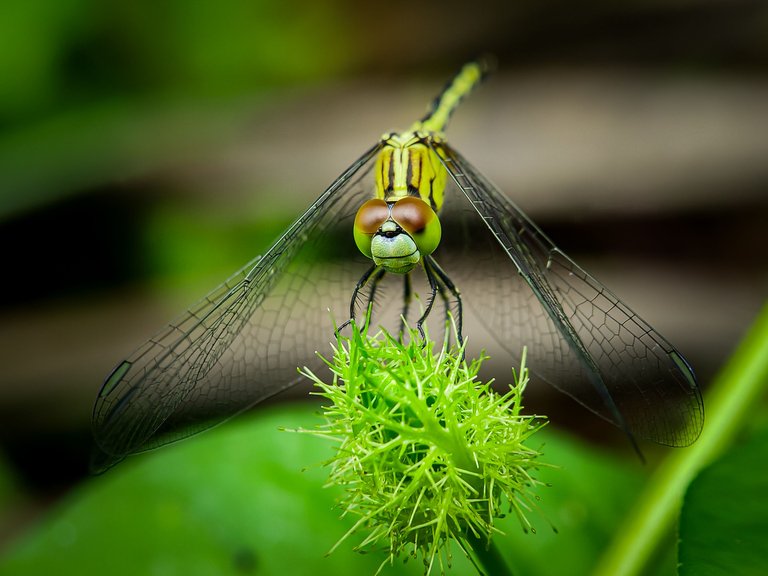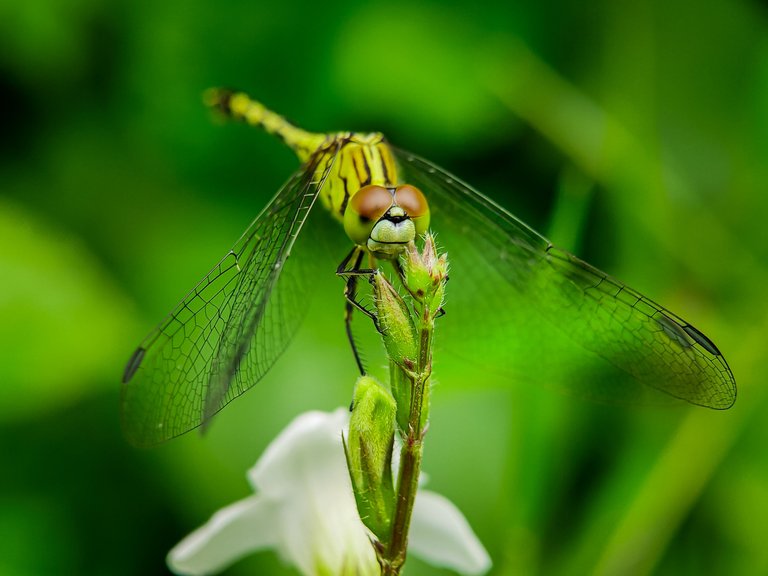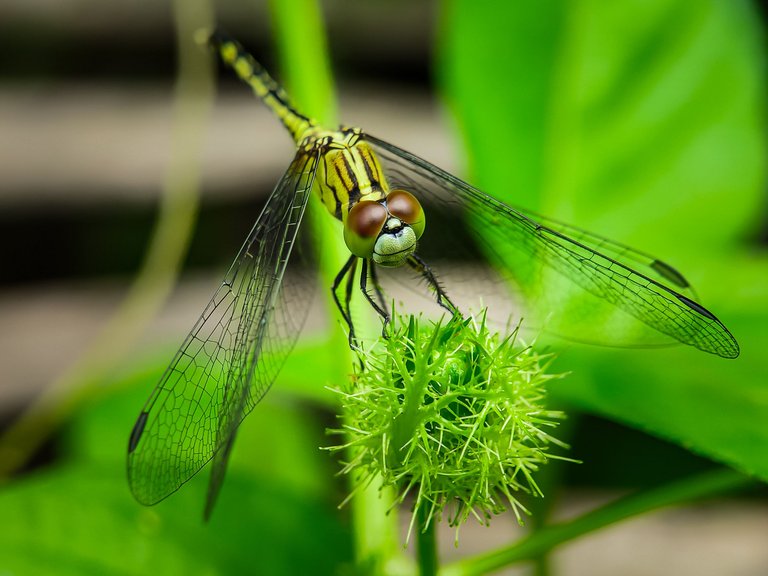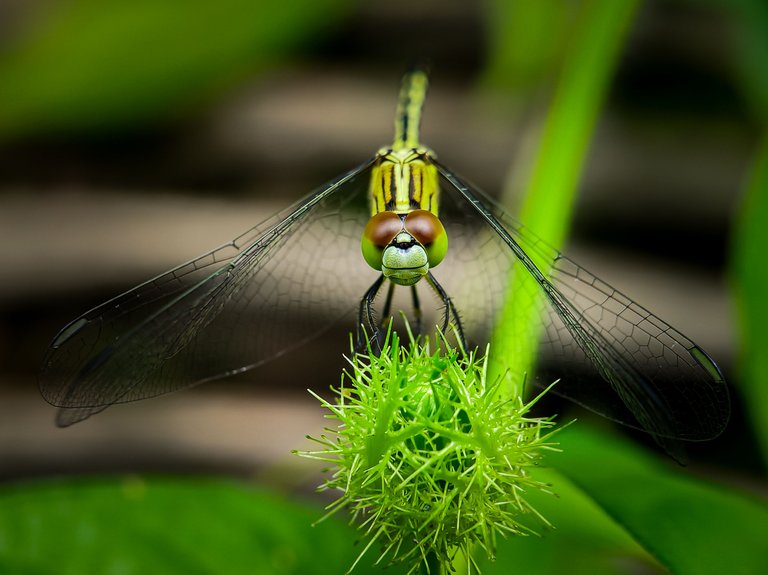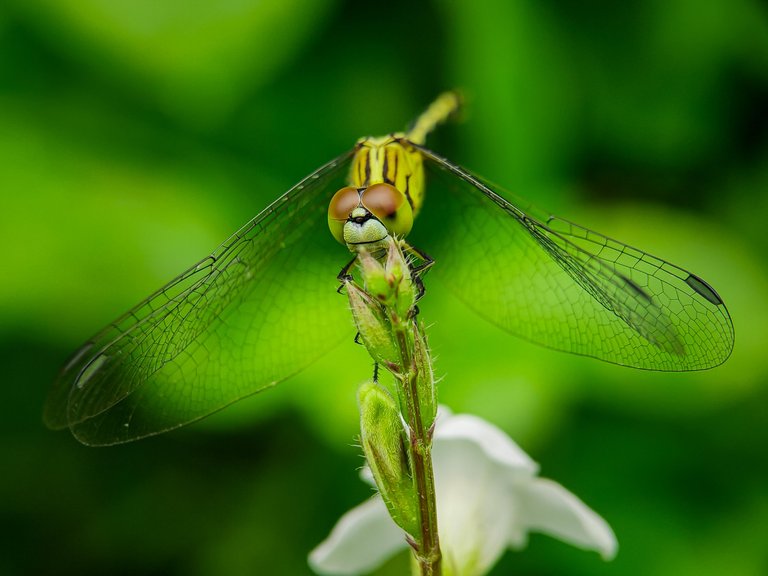 | Camera | Smartphone + Macro Lens |
| --- | --- |
| Category | Macro Photography |
| Processed | Lightroom |
| Location | Tanah Luas, Indonesia |
---
---