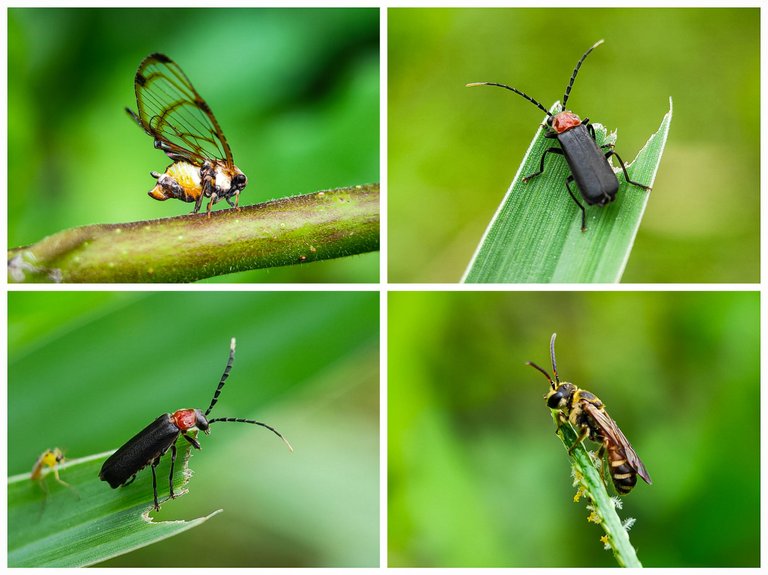 A few days ago when I was in the forest I managed to take some photos of insect species. There are at least three types of insects from 3 different species and the three insect species are insects with small sizes.
In the first photo there is a planthopper of the Cixiidae type, when in the macrophotography view this planthopper from the order Hemiptera at first glance looks like a cricket (Cicadidae). But of course the two are not related to each other, because the Cixiidae Leafhopper itself has a much smaller size than crickets (Cicadidae).
However, this leafhopper does have an interesting shape and color appearance and that can be seen in the photo below.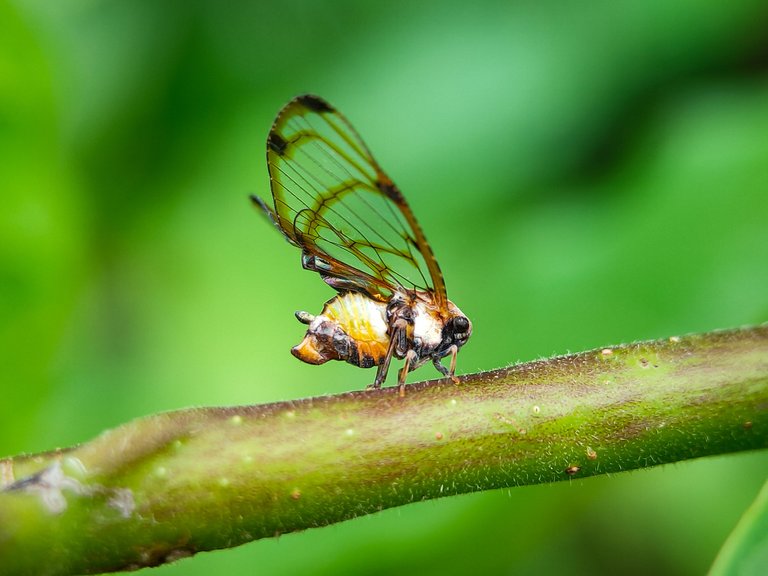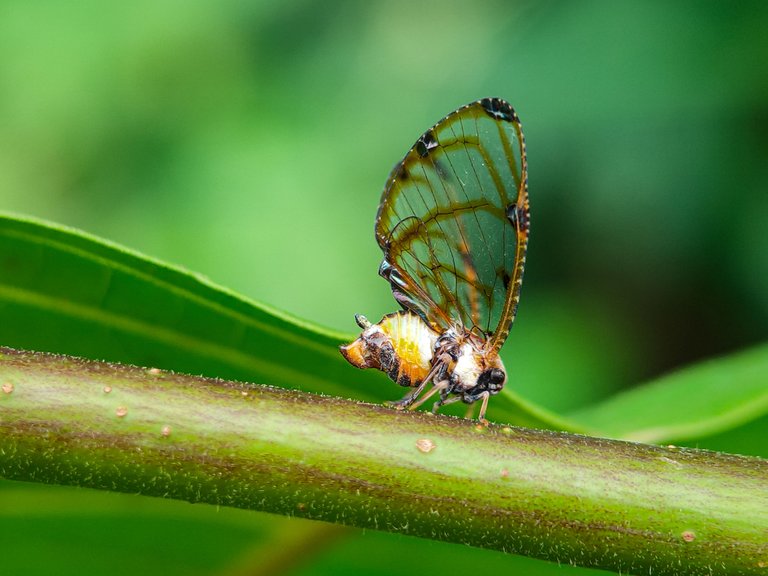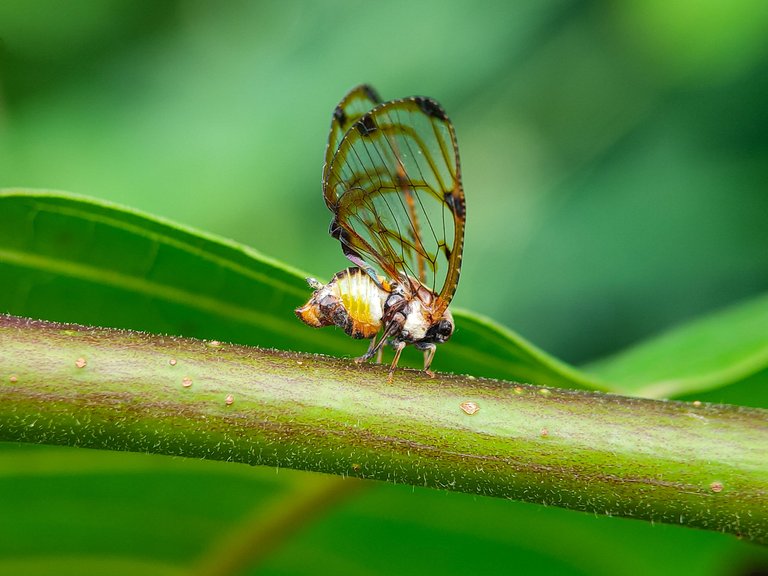 Then there are the soldier beetles, or scientifically known as the Cantharidae. I myself have encountered warrior beetle species in different color versions. Some are dominantly yellow, some are black with red on the neck as I share below.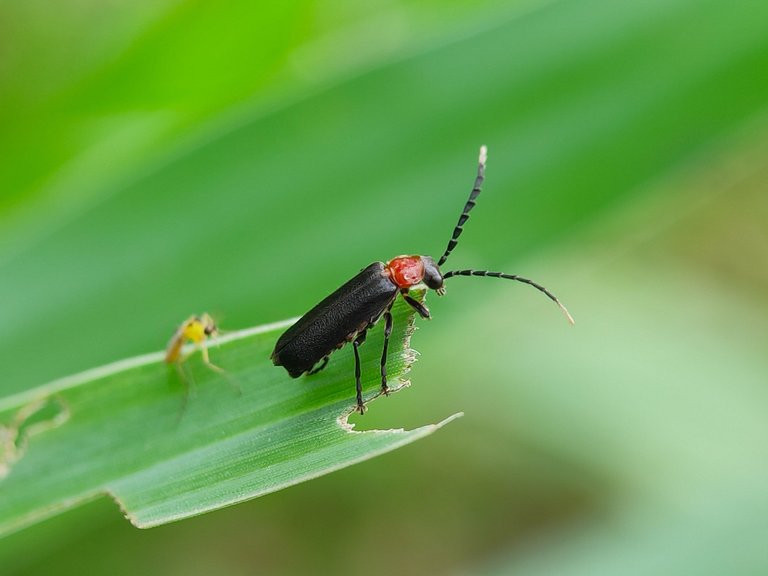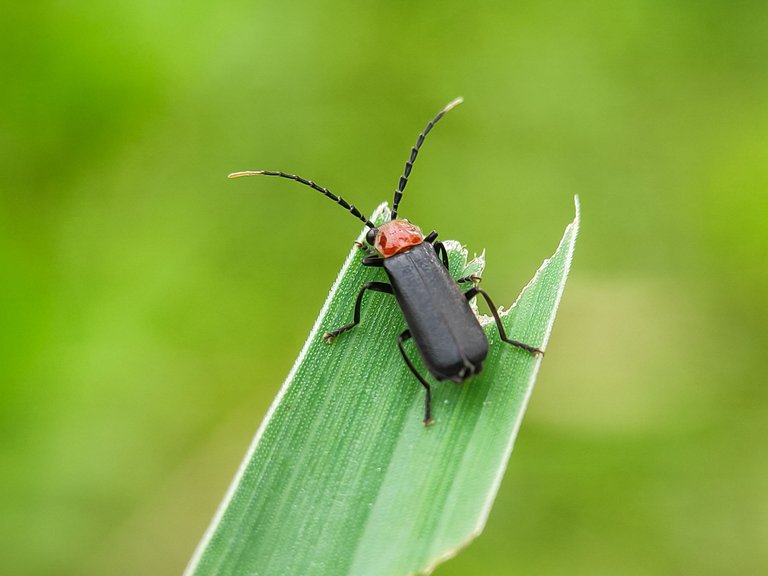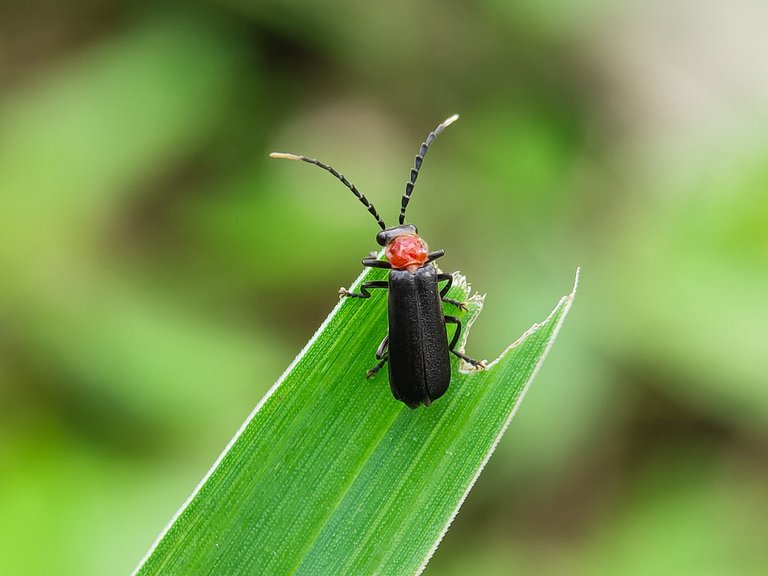 And the last photo is a species of sweat bee or also commonly known bees from the genus Nomia. These bees are small and even the same size as ants (large ants). And it can be seen in the photo below, despite its small size, the bee still looks elegant standing on top of the grass.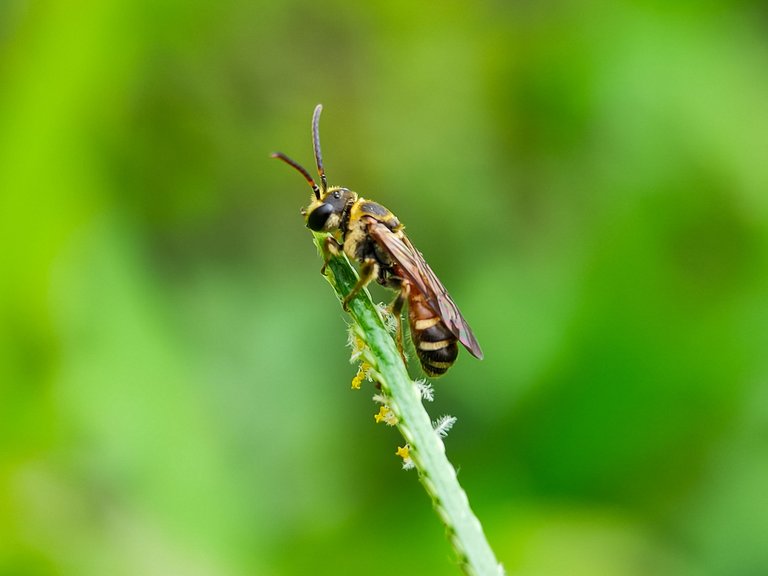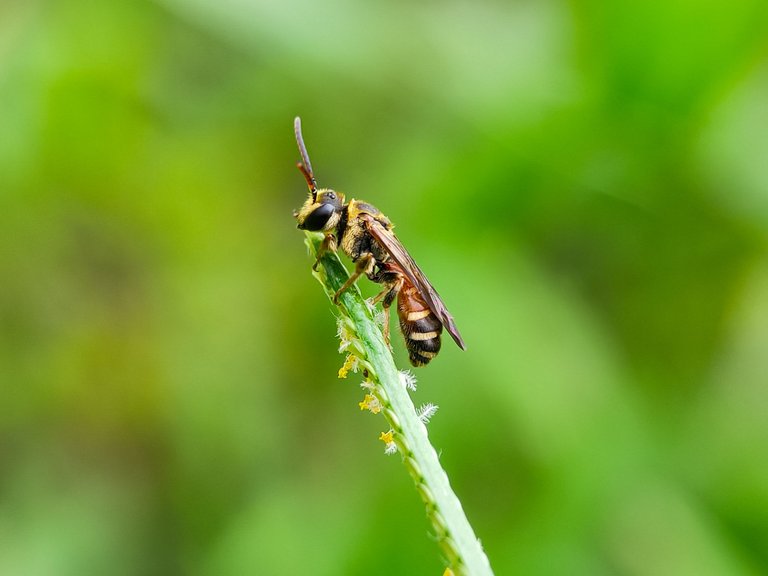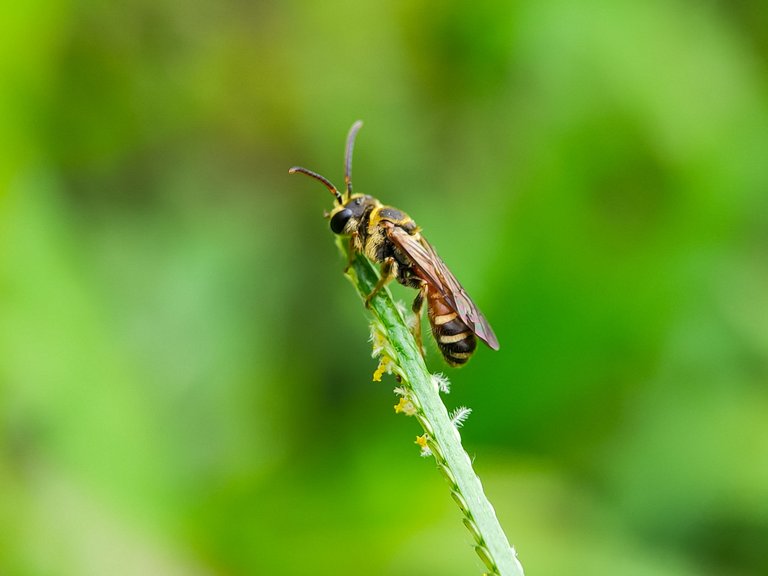 | Camera | Realme 3 Pro + Macro Lens |
| --- | --- |
| Category | Insect Photography |
| Processed | Lightroom |
| Location | Tanah Luas, Indonesia |