I was walking around the countryside of Pidie Jaya a few days ago. I was hoping to find some bugs or fungus in the bushes to take macro photos of at the time.
I walked for nearly an hour, and the only insects I saw were grasshoppers and stink bugs that were jumping around, and I wasn't interested in them. I had hoped to find some mushrooms in there, but no such luck.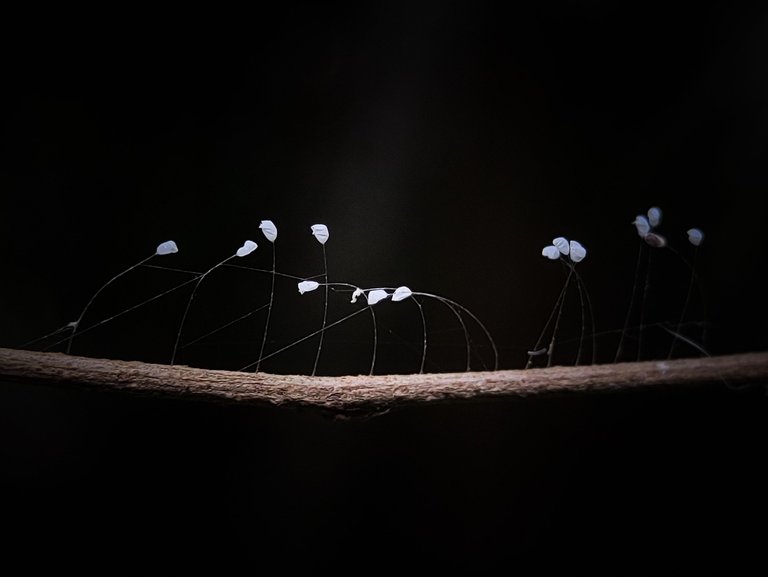 As I was creeping up on the bushes, I noticed some kind of flower stamen lined up on a dry twig. They are very delicate and small, and you will not notice them if you only look at them from 15 cm away.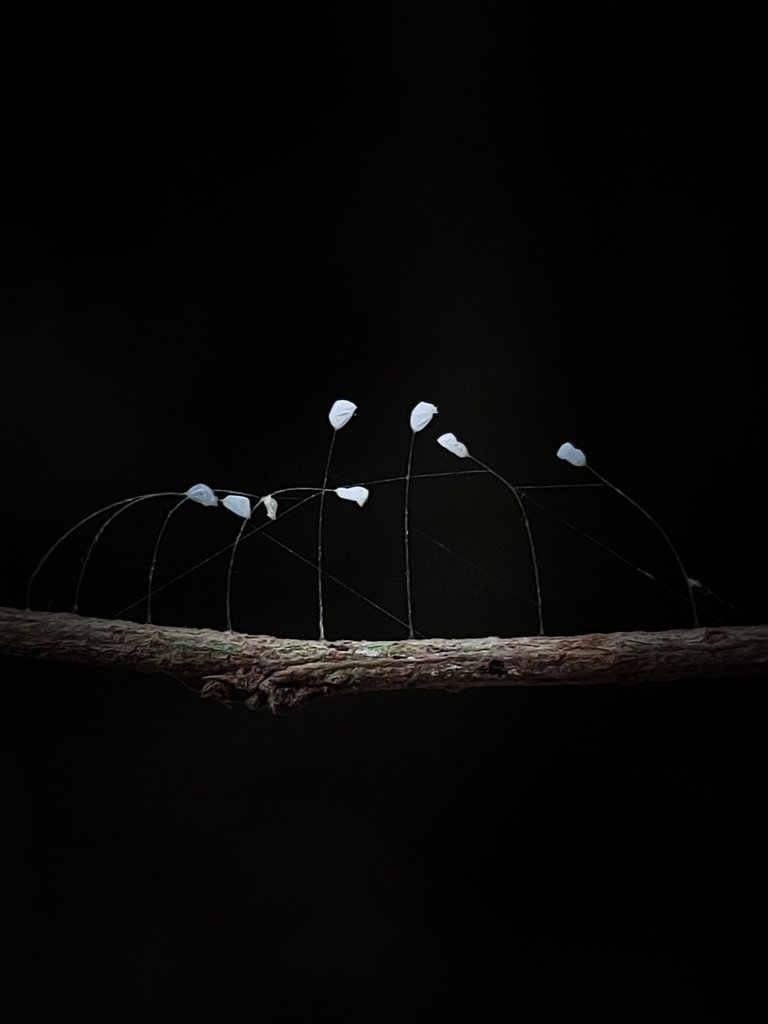 But do you know what I'm talking about? Lacewing eggs are stuck on a twig. Because the eggs were not oval in shape like a chicken egg, but rather like a half-blooming flower, I believe they hatched earlier.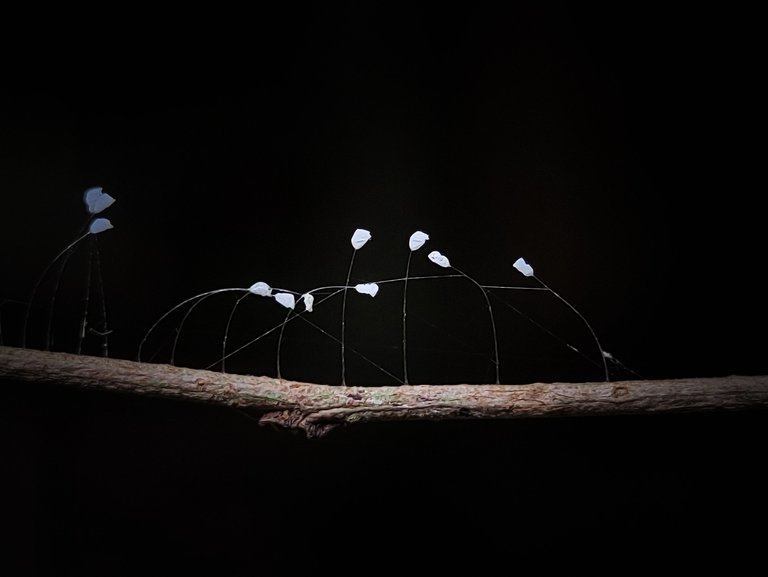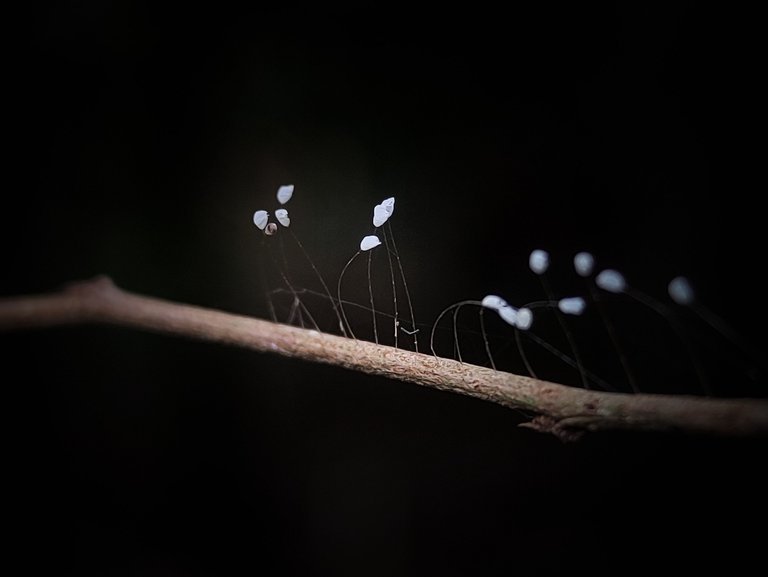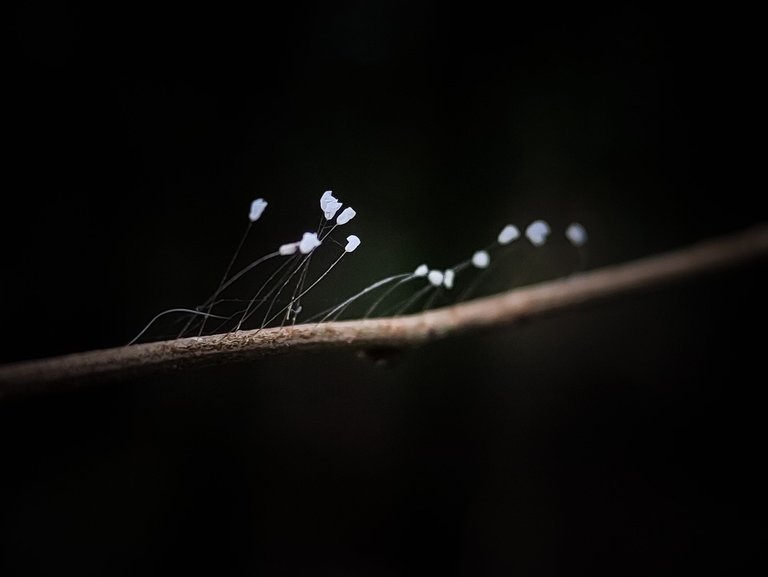 And just a few steps away, I noticed moss growing on the building's ruins. Whoa! It turns out there are moss spores there as well.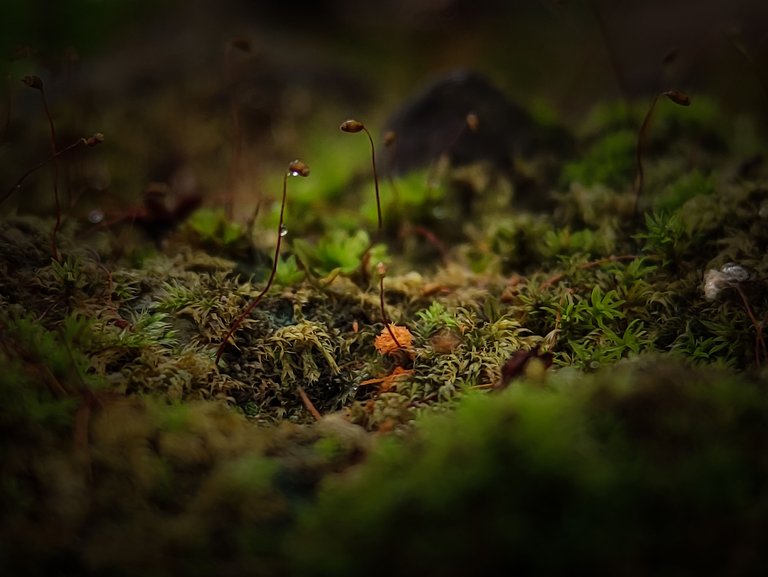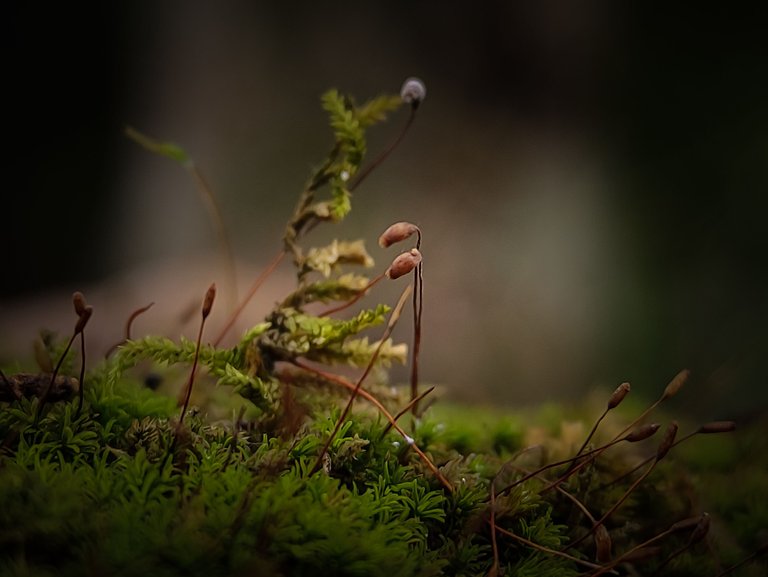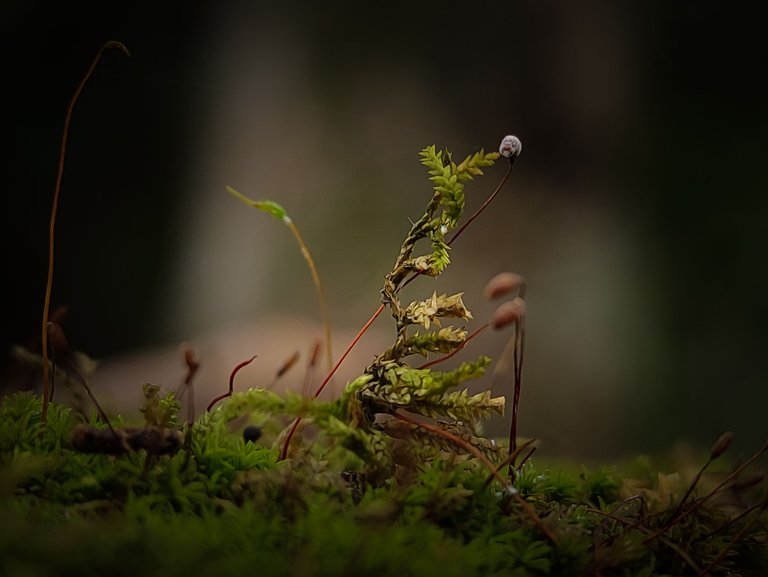 The spores are smooth and slender. Like lacewing eggs, a magnifying glass is required to see it clearly. But I can see that with the macro lens on my phone.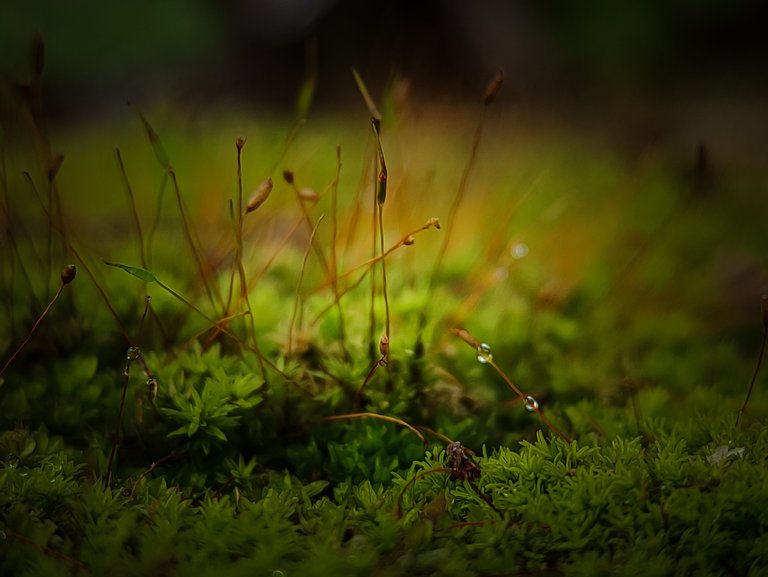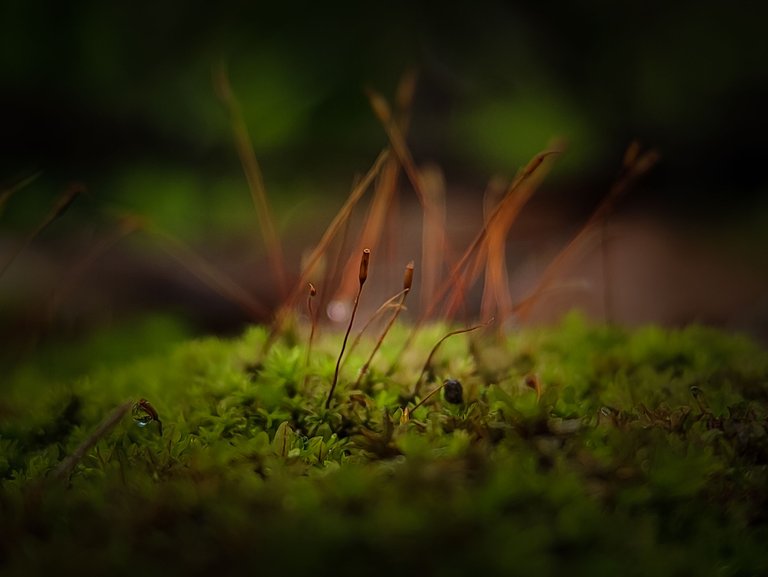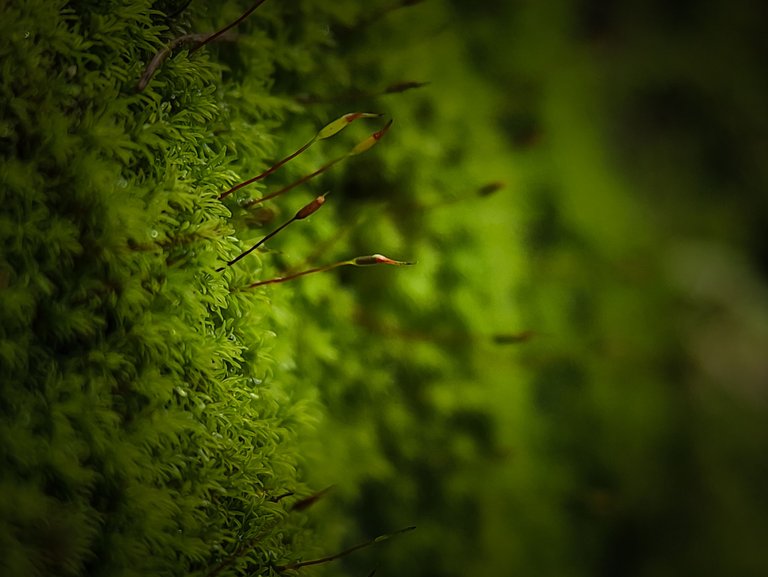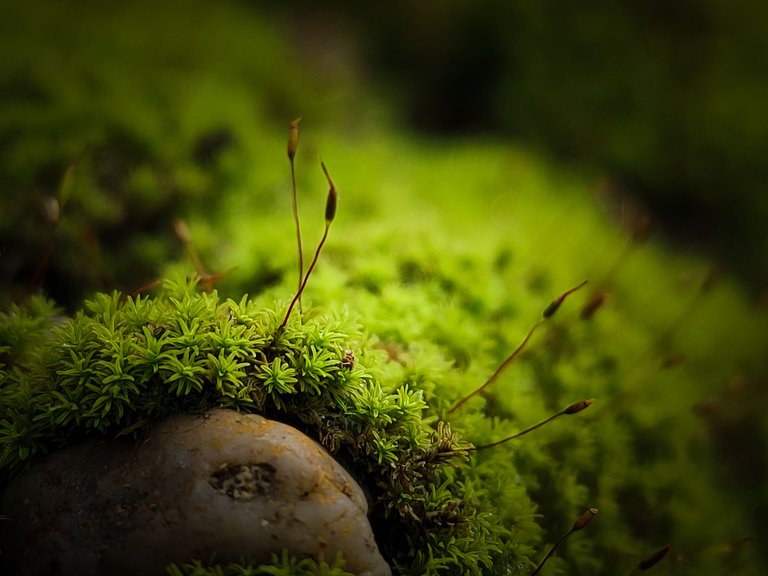 So I'd like to share these two macro photo subjects with the Photography Lovers community.
---
Thank you for stopping by 🙂
---
| Camera | Xiaomi Poco X3 NFC Smartphone |
| --- | --- |
| Lens | External macro lens |
| Category | Macro Photography |
| Processed | Mobile Lightroom |
| Location | Pidie Jaya, Sumatra, Indonesia |
| - | - |