After two days of rain in a row, I decided to take a nature walk in a nearby wooded area this afternoon.
When I tried to enter the forest, I could still feel the damp environment mixed with the cool air. Only a few meters away, my eyes were drawn to a swarm of tiny mushrooms growing in clusters on the surface of the litter layer, which was still damp.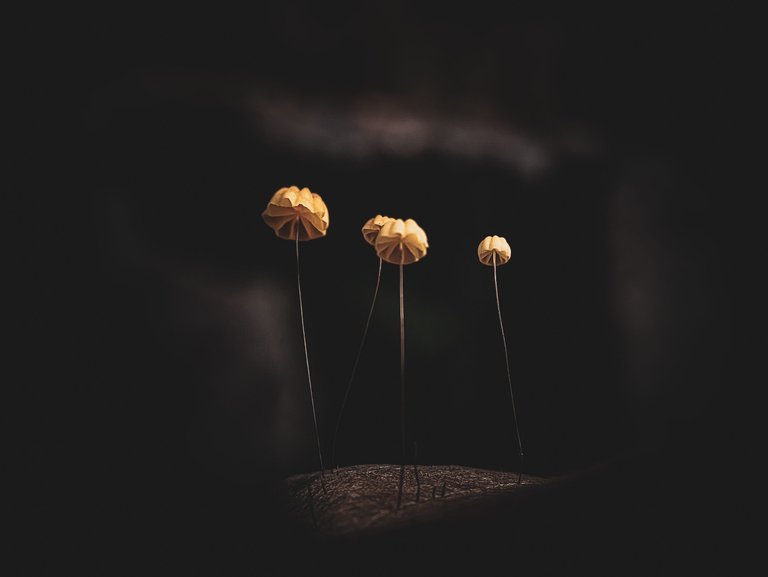 The tiny mushrooms appear to have been the first to begin this week's mushroom festival, while other mushroom species have yet to be seen. Perhaps the others will show up tomorrow or the day after tomorrow. Yeah, I'll find out the next day when I come back.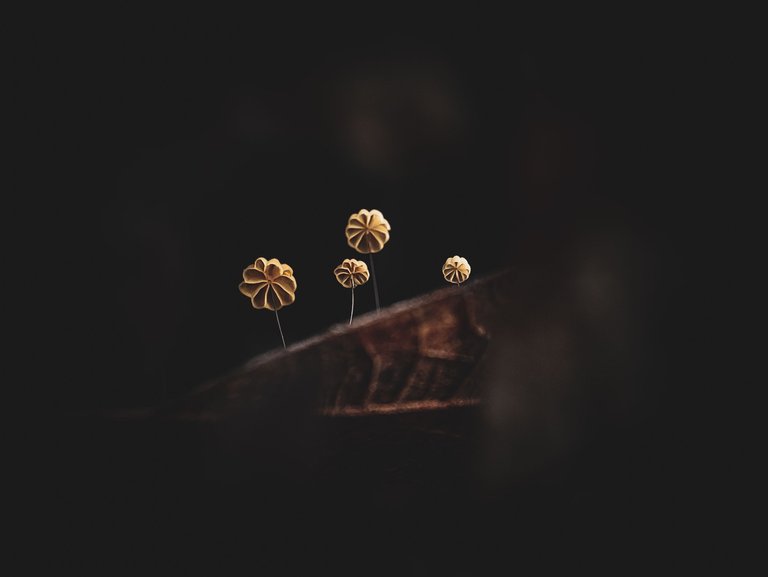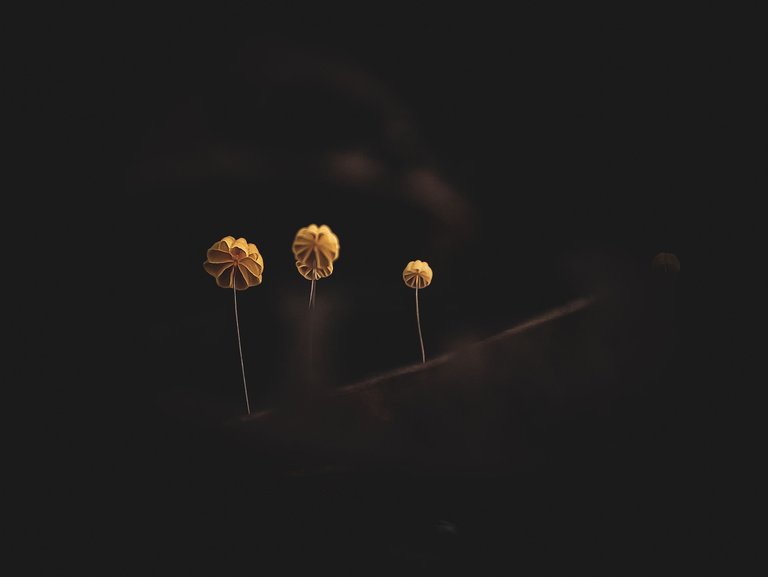 Yeah, that's the pinwheel mushroom, there's no doubt about it! Marasmius capillaris, a species of Marasmius mushroom classified in the family Marasmiaceae, is its scientific name in mycology.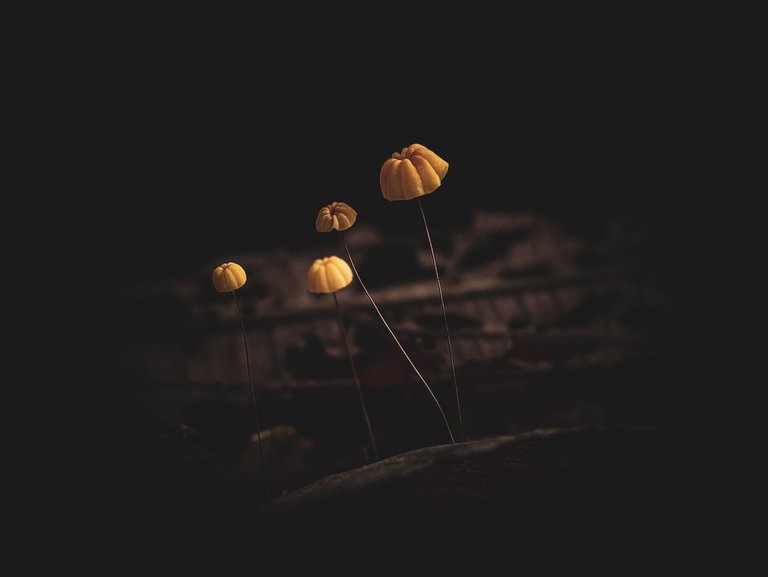 The mushroom has an orange to yellow convex cap, similar to a parachute umbrella. The stem is very thin, similar to palm fiber hair, brown to black in color, and so fragile if not handled carefully.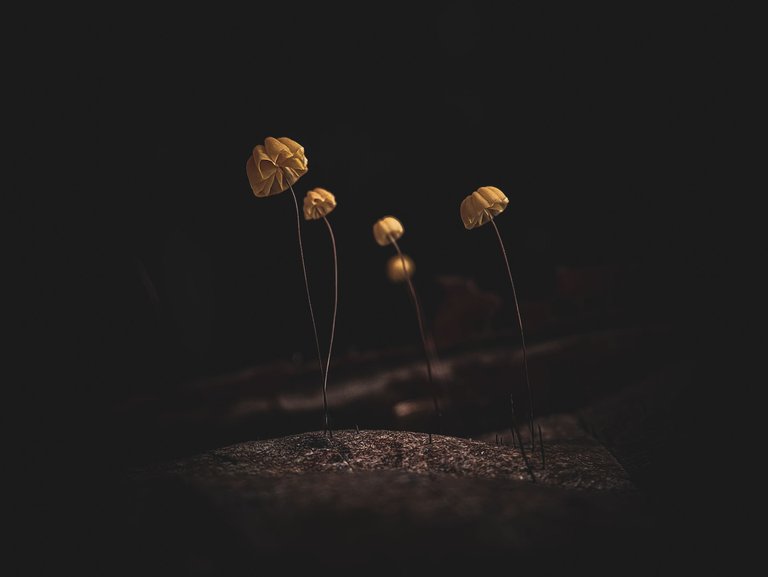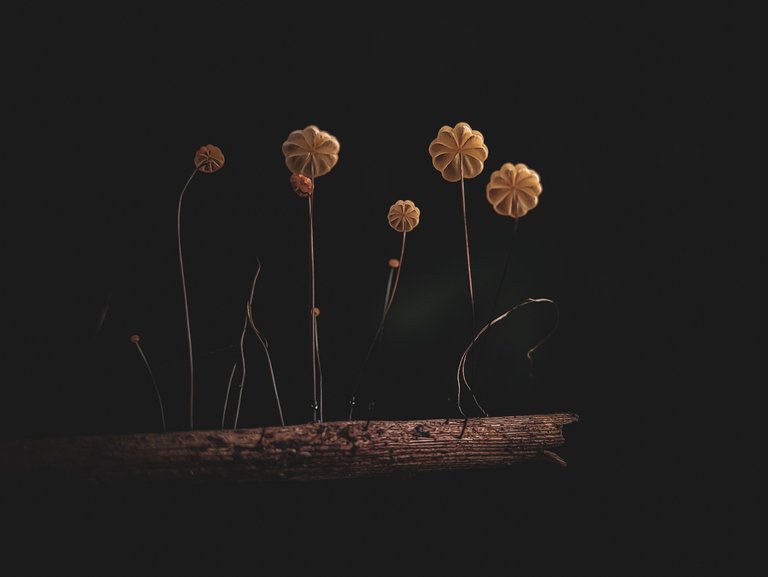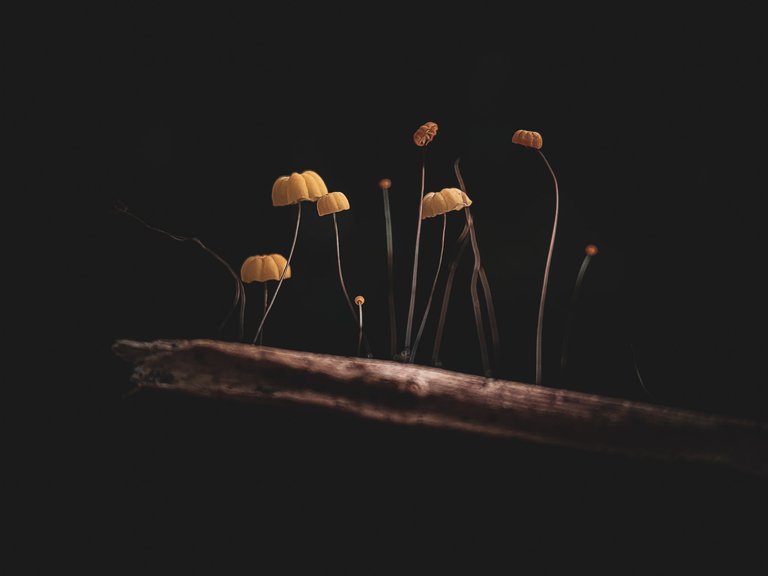 When exposed to sunlight, the cap immediately shrinks to the size of a pin. So I think I got lucky to find them when it wasn't hot weather. If there is a chance, I hope to find more mushrooms of various types tomorrow.
---
All of the images here are my own work, taken with Xiaomi POCO NFC smartphone and an assembled external macro lens.