My house has been under renovation for the last two days, and today has entered the third day. Some old wooden planks when my house was built are still neatly arranged in the yard. Some of them are still usable, some of them are rotten due to age.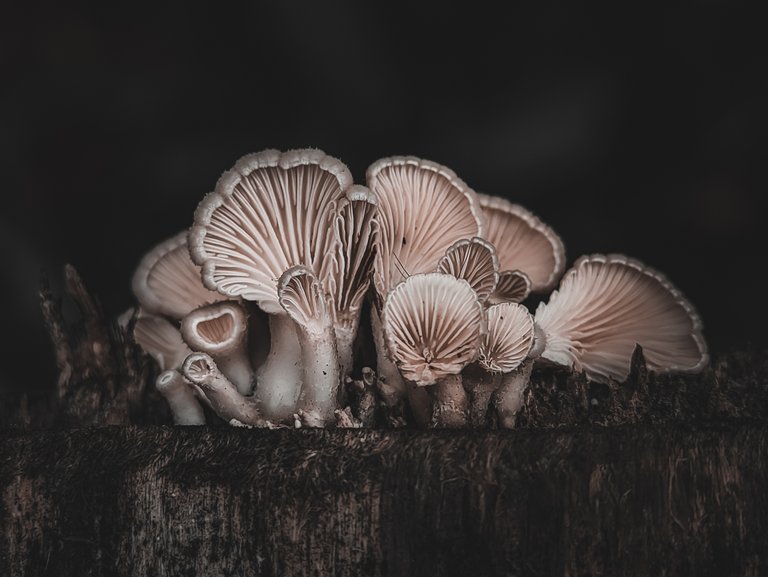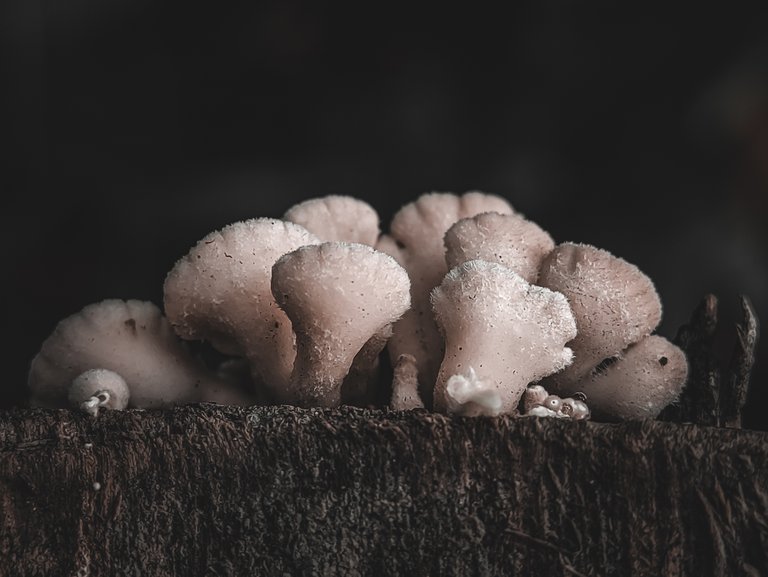 This morning while I was waiting for the workers to come, I separated some of the boards that were still fit for use from the damaged ones. My eyes fell on a rotten plank. Apparently, there was fungus growing in groups on it.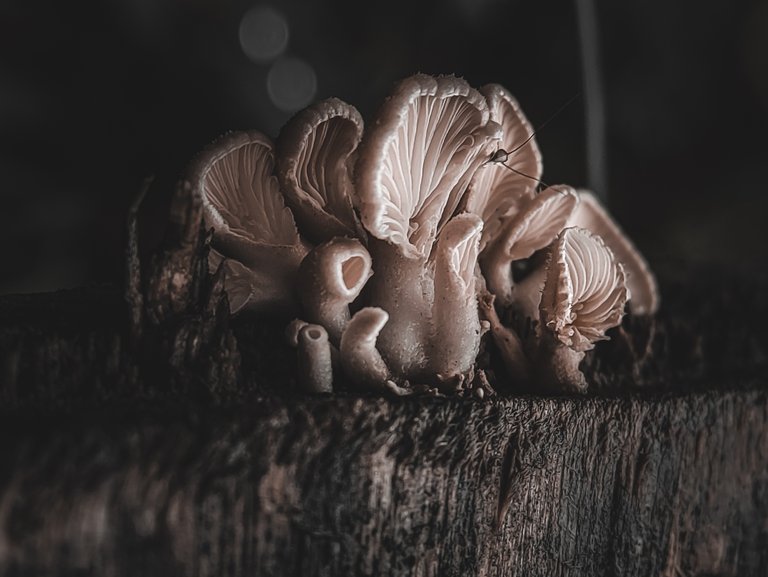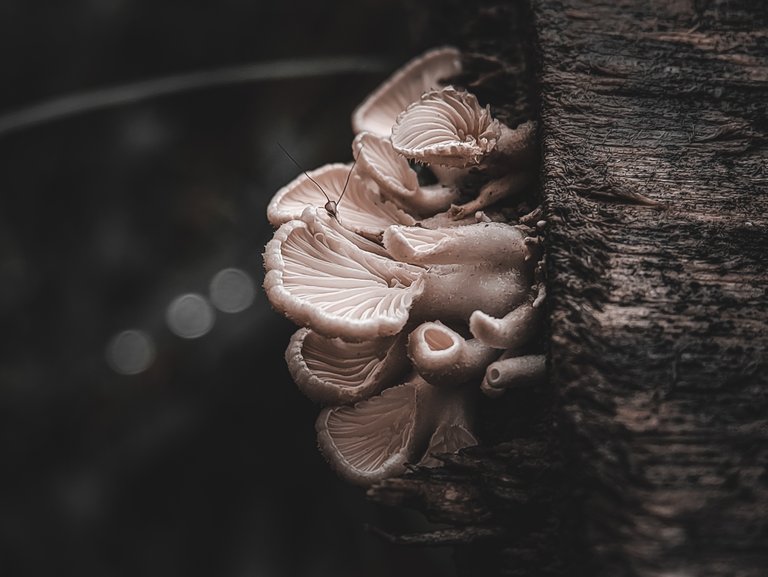 It is the Splitgill mushroom, scientifically called Schizophyllum commune . They are small but too beautiful to be ignored. I rushed to get my smartphone and external macro lens from inside the house. They look big and cool in macro lens shots.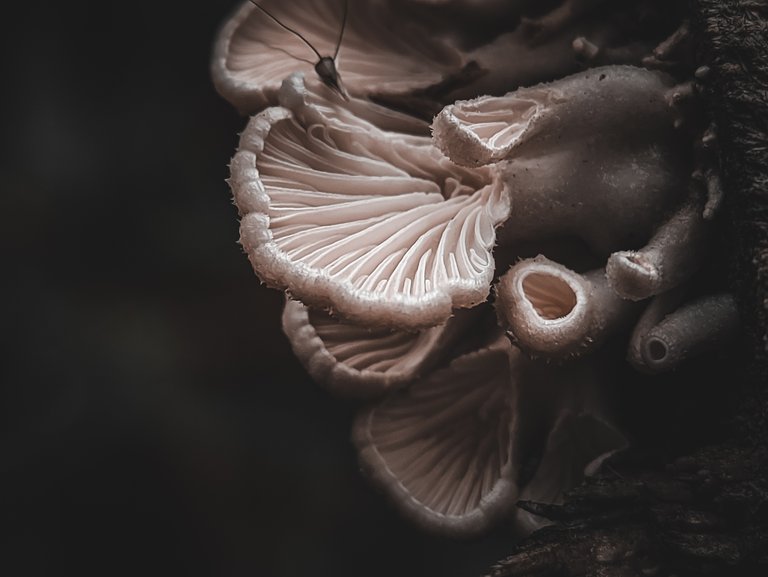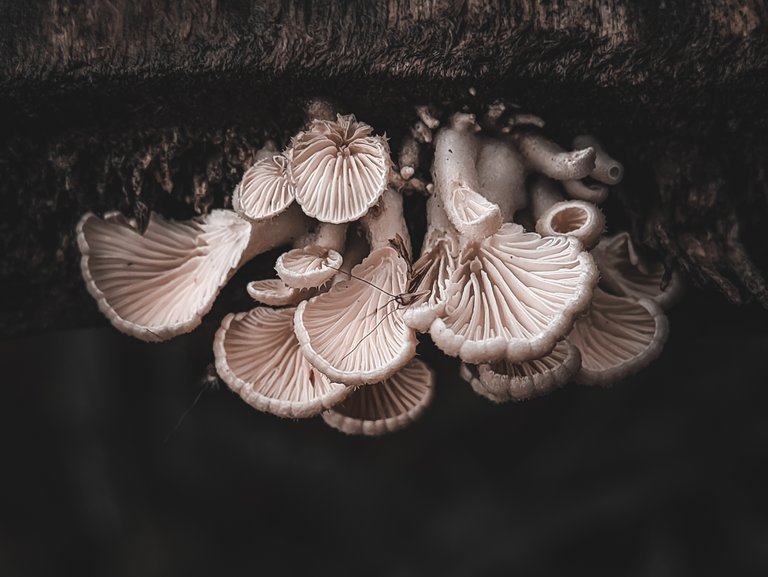 | Camera | Xiaomi Poco X3 NFC |
| --- | --- |
| Lens | External Macro Lensbong |
| Category | Mushroom Photography |
| Processed | Mobile Lightroom |
| Location | Lhokseumawe, Aceh, Indonesia |
| - | - |