Poppy, what did you see?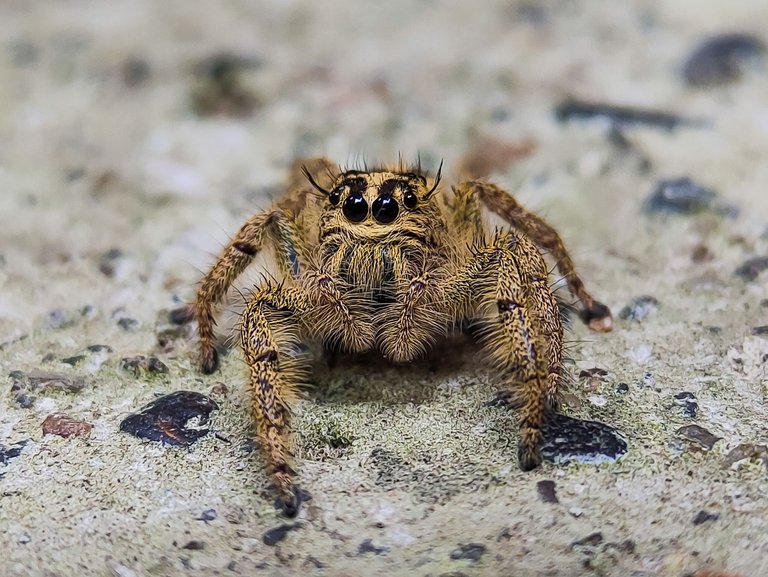 This is Poppy, a female-heavy jumper spider of the genus Hyllus. I have several cats at home, which are the pets of my youngest child. Poppy, on the other hand, is my favorite pet.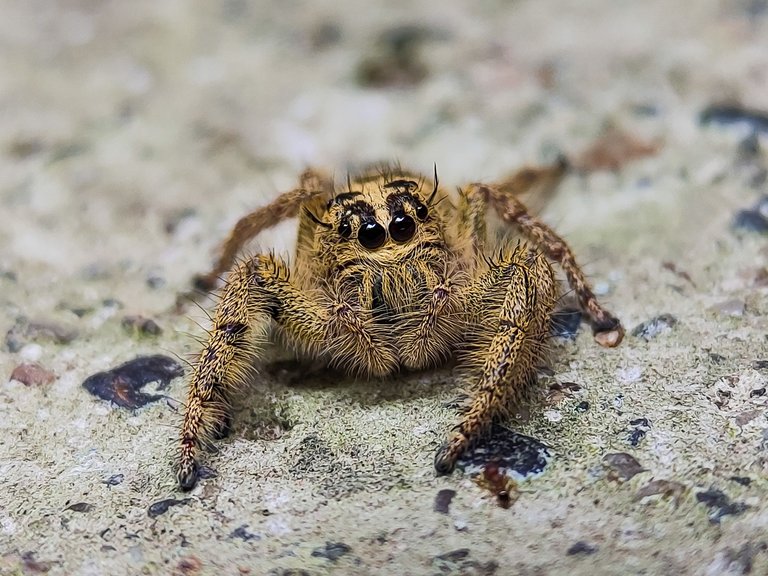 Instead of keeping Poppy in a box, I decided to place her on a mango tree in my yard so she could roam freely.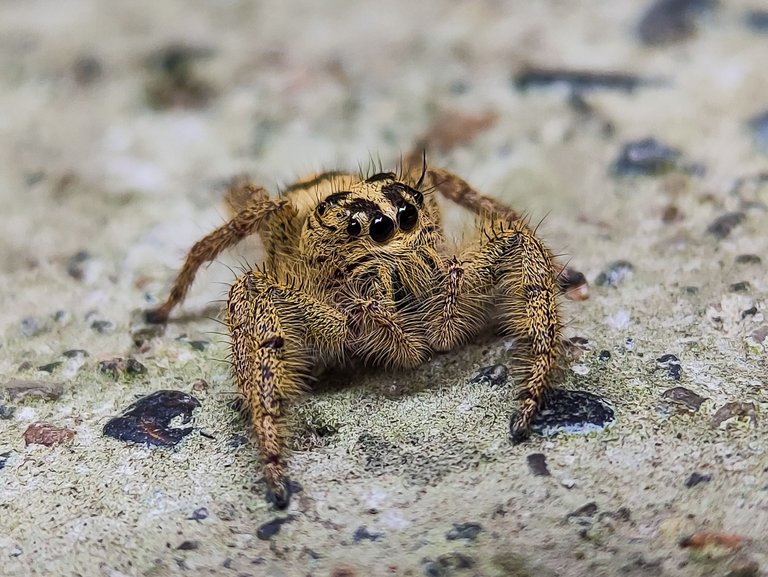 I let my youngest kid interact with the cats and play freely with them, but not with Poppy.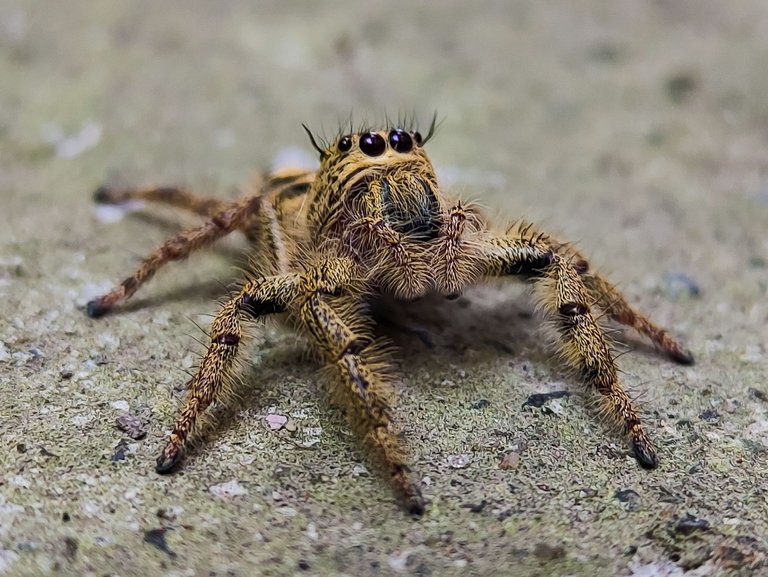 Despite the fact that Poppy has always been kind and has never hurt me, I must be cautious and keep my kid away from her. Because you can't predict if something bad will happen.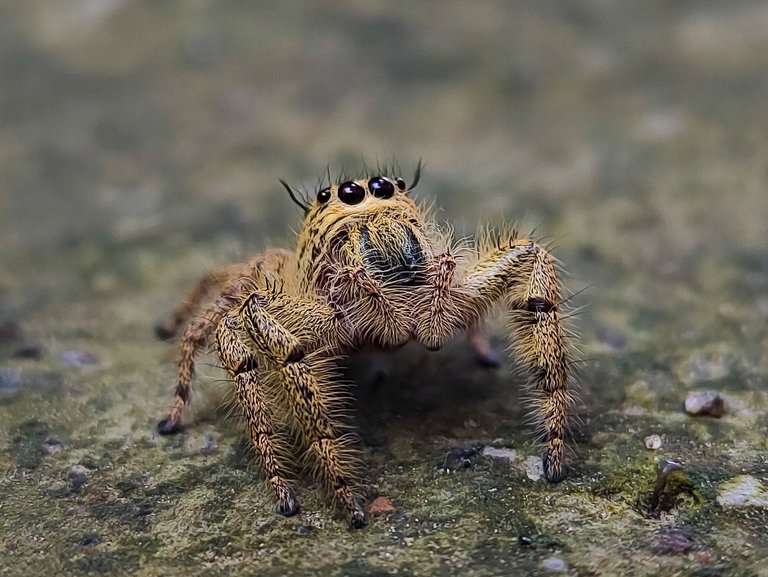 I would occasionally remove Poppy from her "home" and let her crawl on the rough floor, but I had to keep a watch on her due to cat distractions. But, as I see it, she feels odd there and would rather be on the mango tree, which is both her home and hunting territory.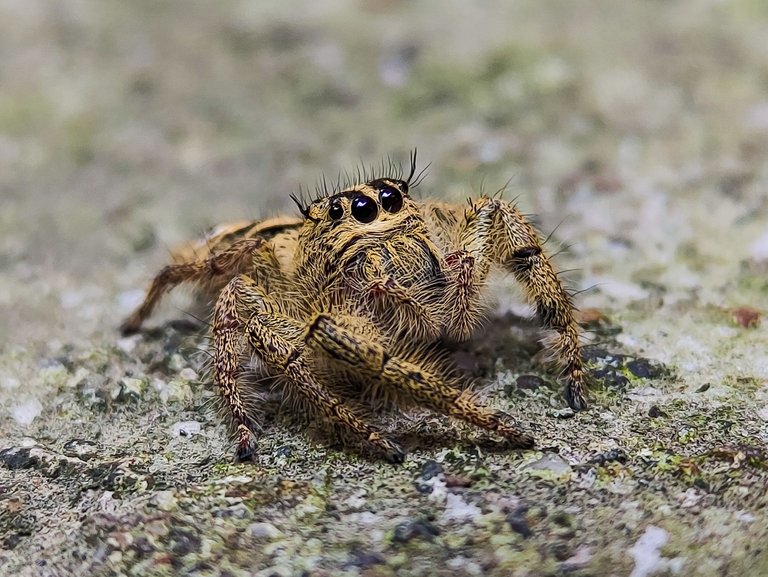 Poppy used to be a little scared when I approached her to take pictures, but she appears to have warmed up to me lately.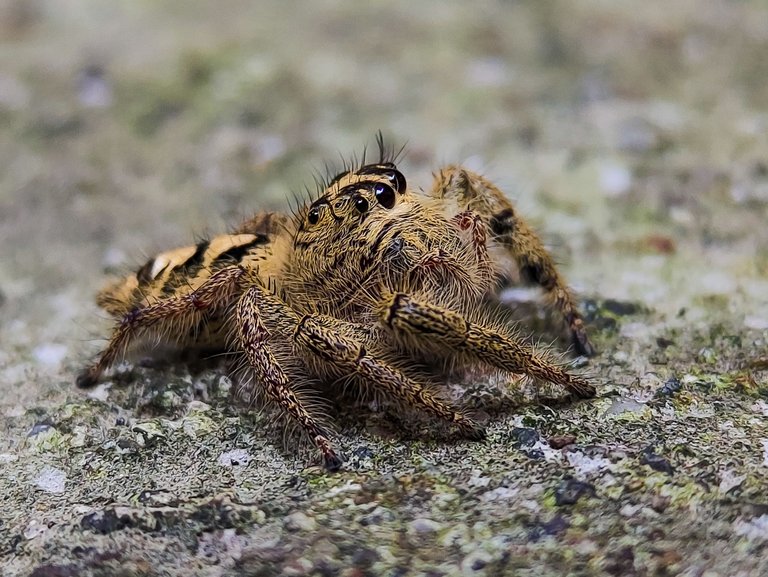 These few Poppy pics, I think, convey the impression that my Poppy is an adorable jumping spider. Don't you think that's true?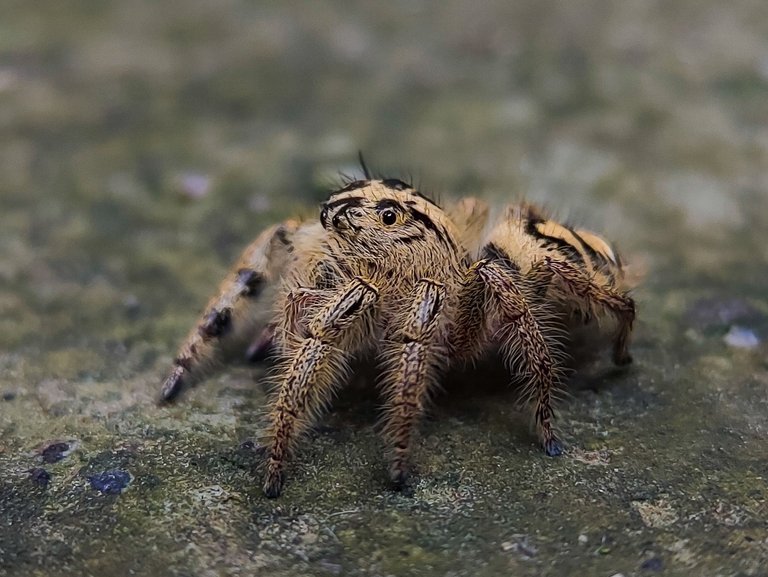 ---
Thank you for stopping by 🙂
---
| Camera | Xiaomi Poco X3 NFC Smartphone |
| --- | --- |
| Lens | External macro lens |
| Category | Macro Photography |
| Processed | Mobile Lightroom |
| Location | Lhokseumawe, Sumatra, Indonesia |
| - | - |
---
---