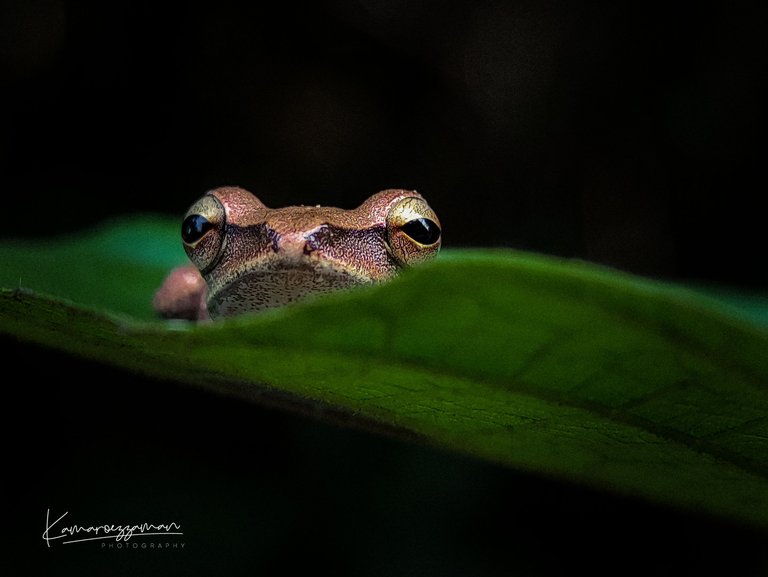 This is a brown tree frog that I captured on my phone a few days ago in a wooded area.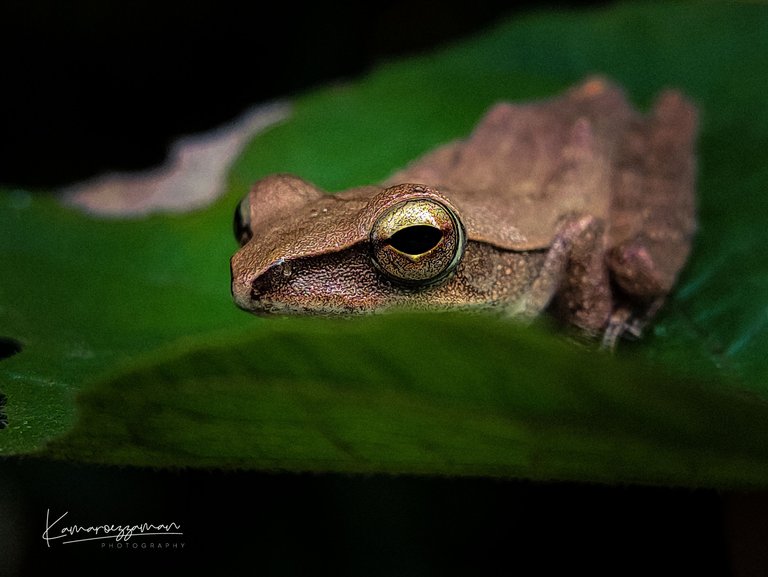 I initially thought it was a lizard sticking its head out before realizing it was a frog.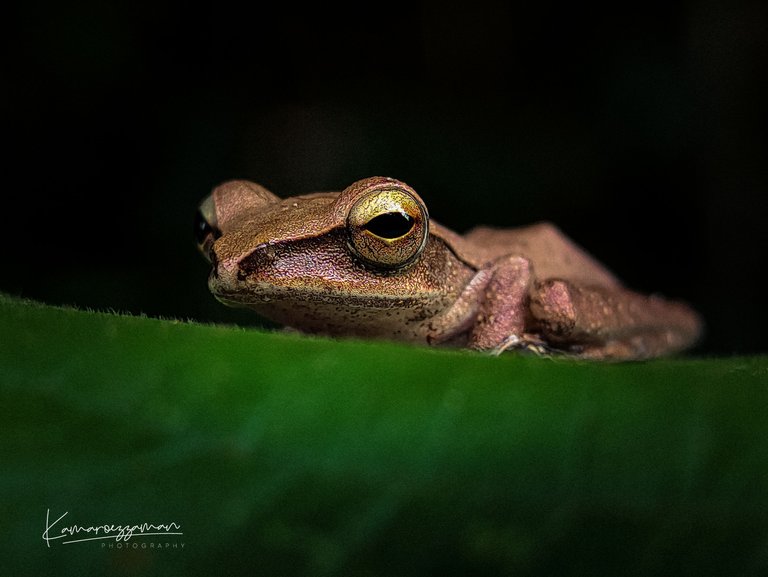 When I found it, the frog was in a silent position on a leaf, as if in meditation. After a long time of hunting for macro photos, I rarely come across something like that.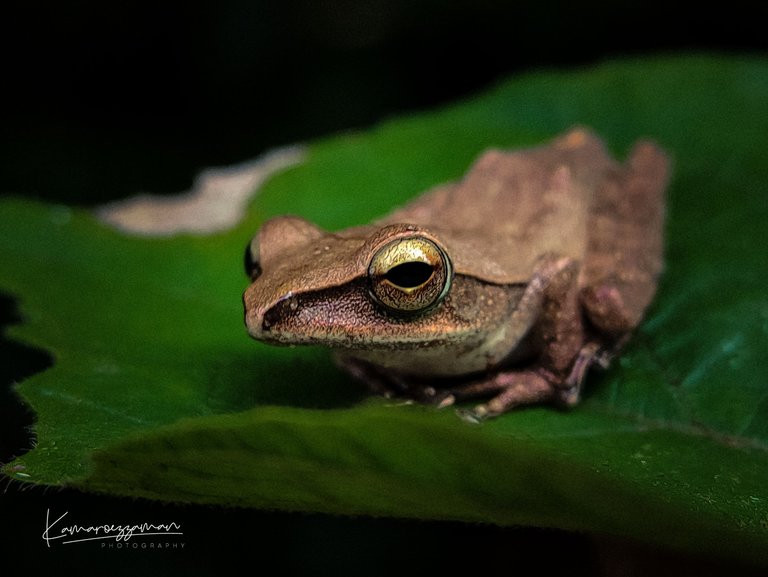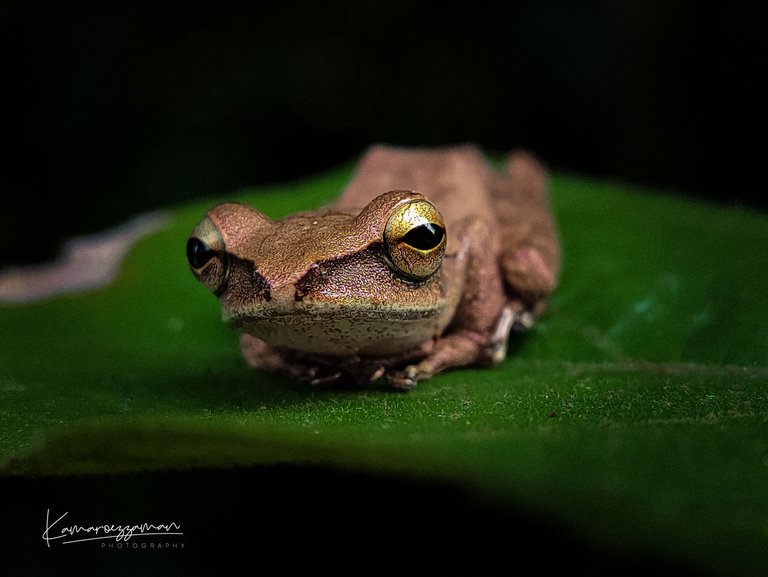 The brown tree frog's binomial name is Polypedates megacephalus. They are most commonly found in bushes and small trees.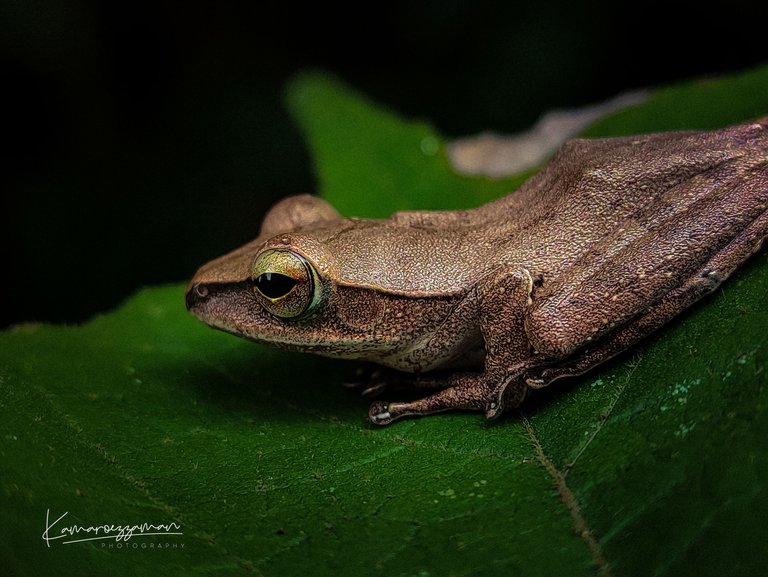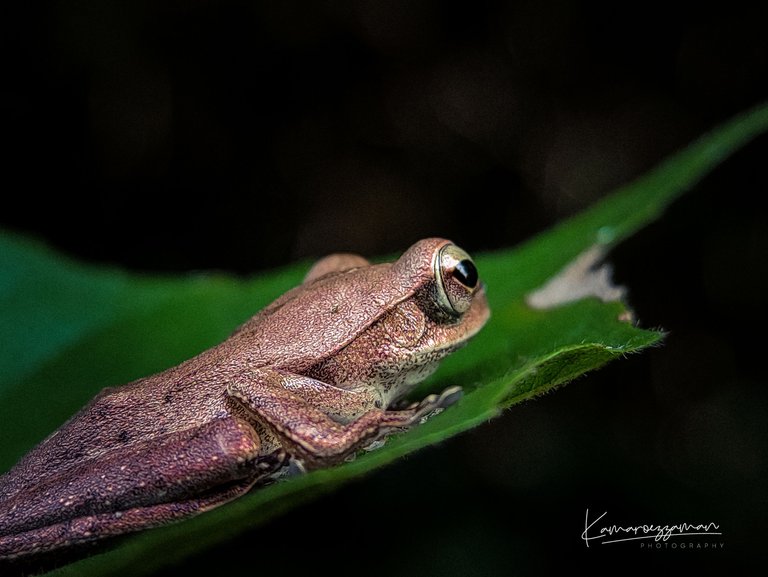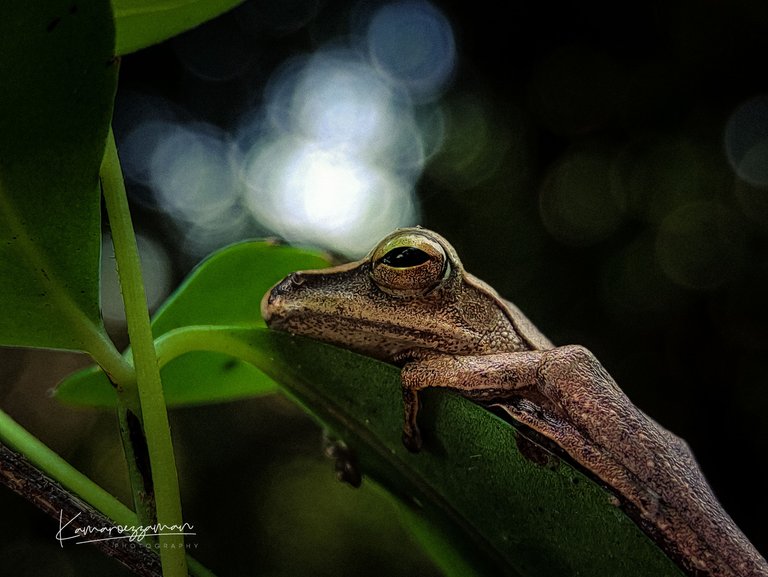 Maybe it was a brown tree frog back then, but I'm hoping for a green tree frog next time. It will undoubtedly appear so cool!
---
All of the images here are my own work, taken with Xiaomi POCO NFC smartphone and an assembled external macro lens.