Some people would describe spiders as frightening animals. I used to feel the same way, but since becoming involved in the world of photography—especially macro photography—I no longer feel horrified when I come across so many spiders of numerous species. Until I let them crawl on my wrist every now and then. They may tickle you and make you feel uneasy, but they do not hurt you in any way.
And today, I'll share some macro photos of Hasselt's spiny spider for those of you who love arachnids.
Hasselt's spiny spider (Macracantha hasselti) is one of my favorite spiders among the many species I've seen.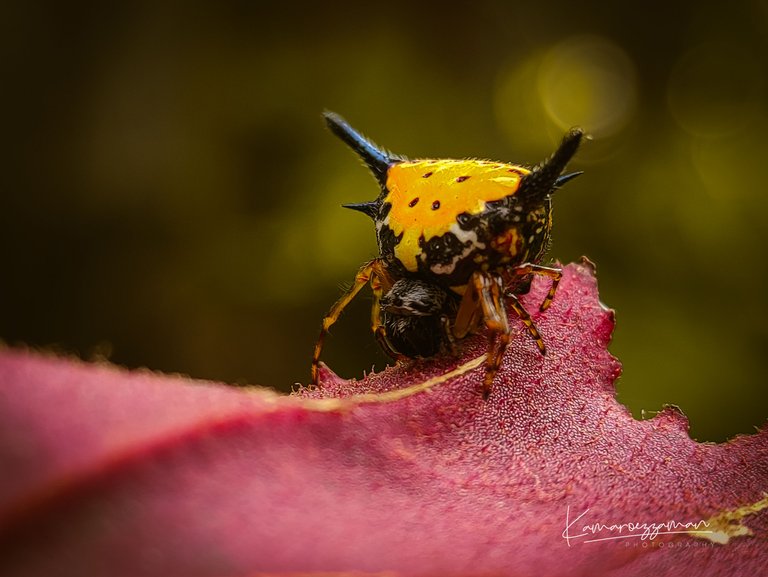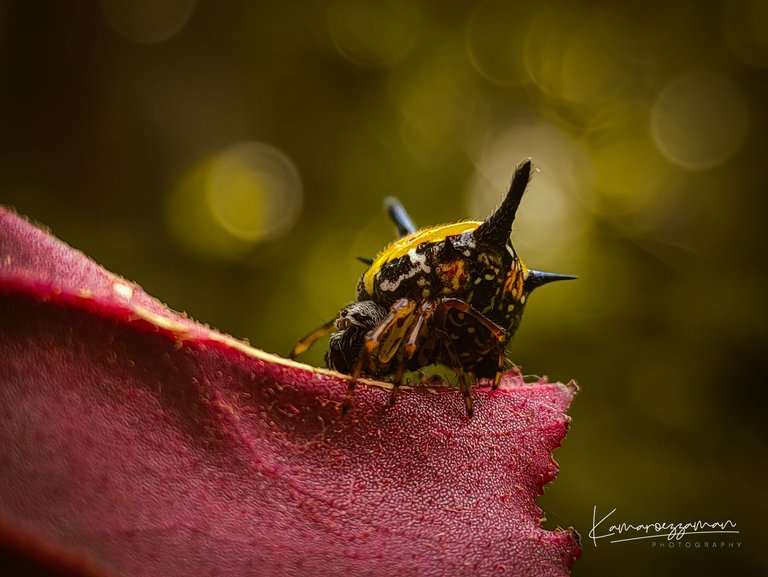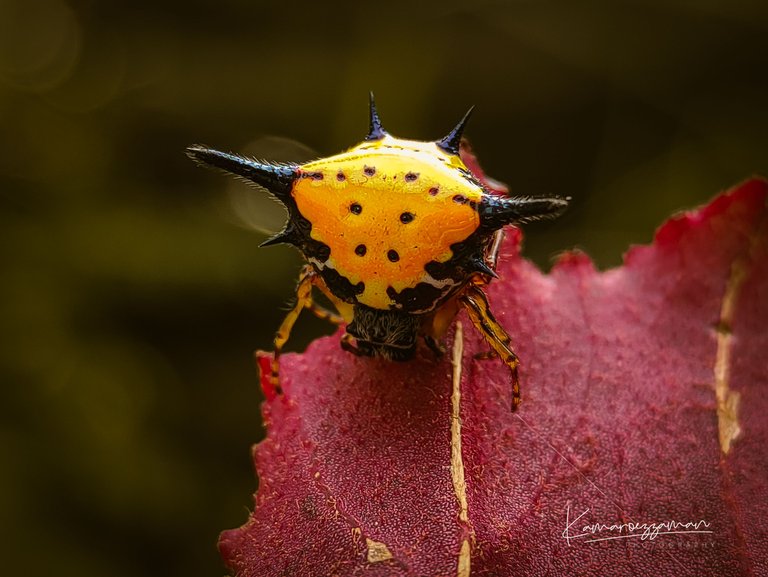 This was a spider with an extraordinary shape, having a back shell and some spikes—crab-like in some ways.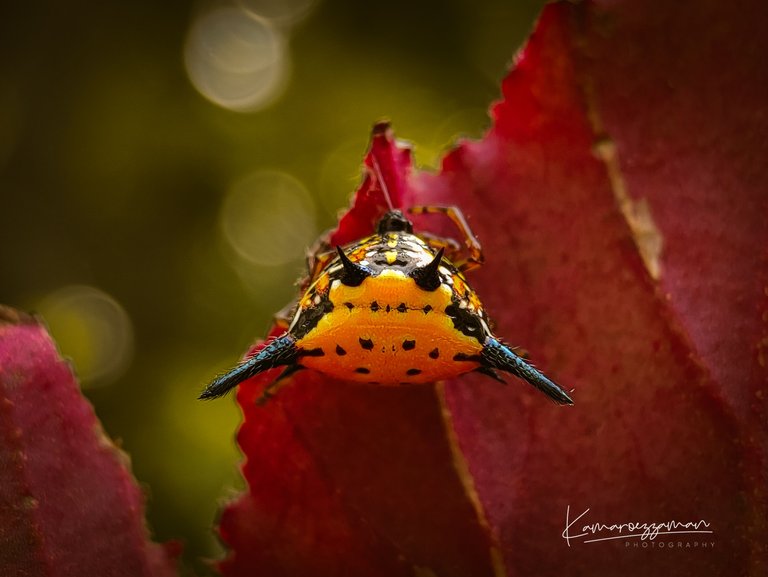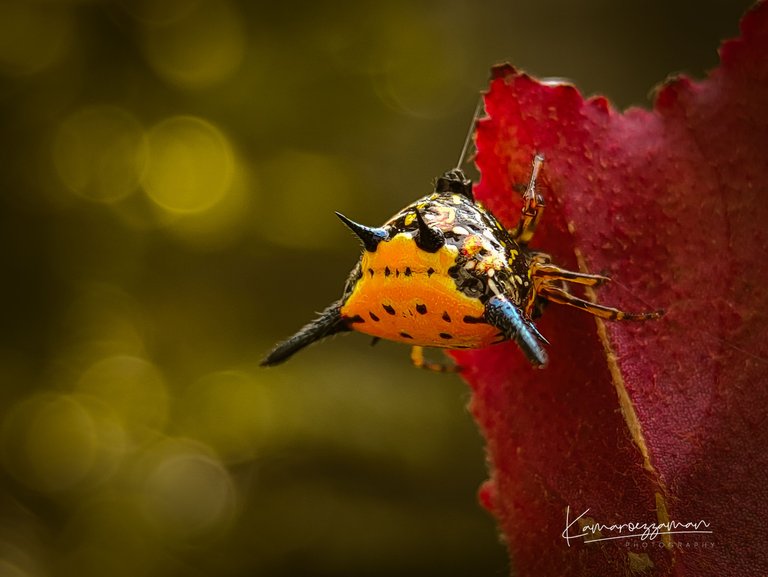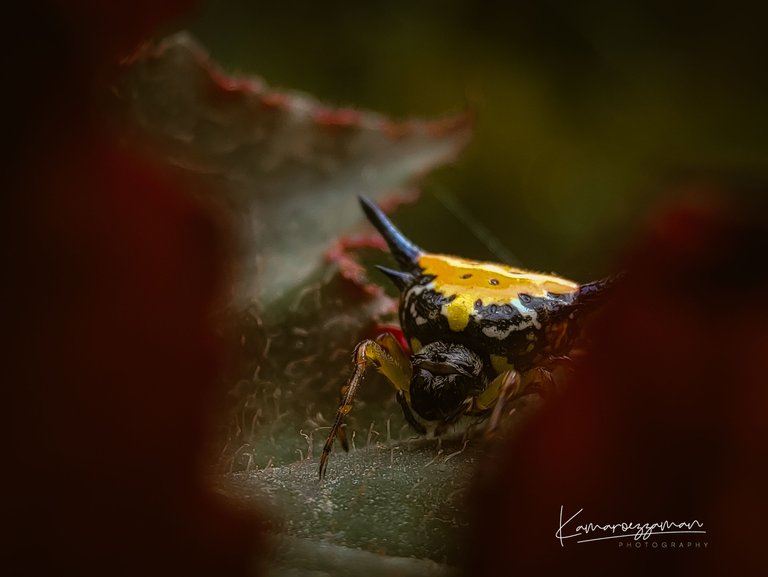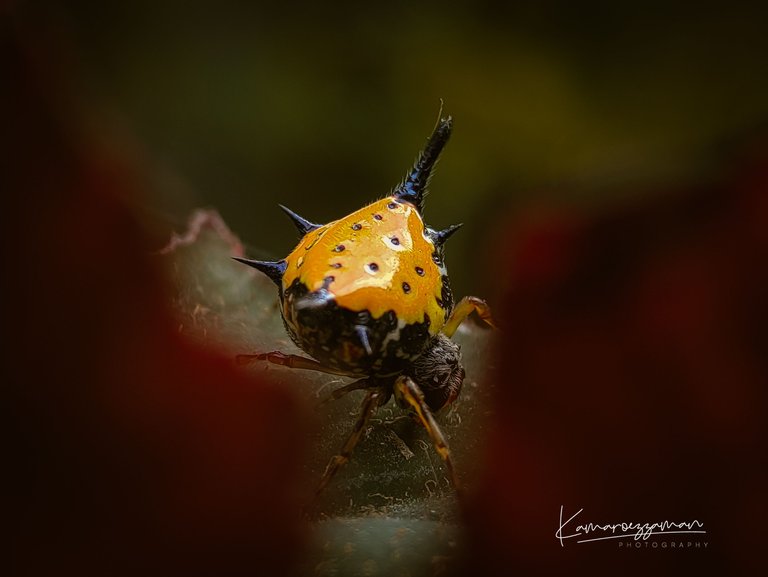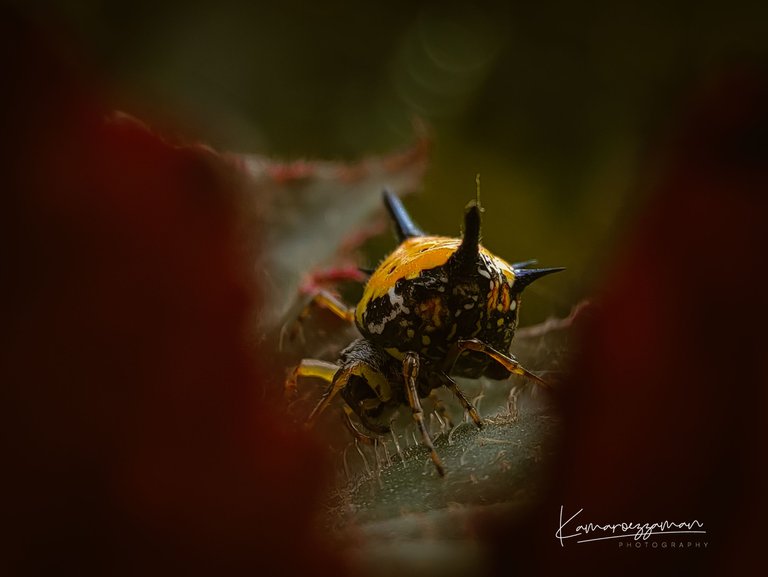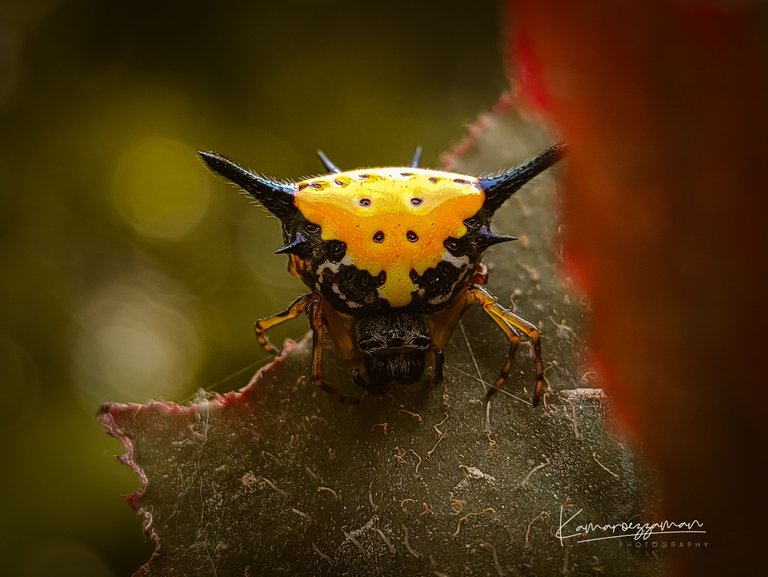 ---
All of the images here are my own work, taken with a Xiaomi POCO NFC smartphone and an assembled external macro lens.