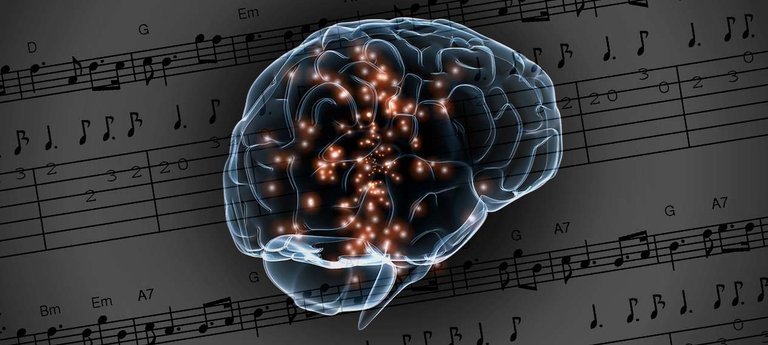 Trance and Brain - a bitter fit as Rap and Brain?
Strange header I know (not going into detail - call it clickbait or not) - people that know me I am Electronic Music guy and Techno / House and especially Trance is my preferred sound - time to create some content in my music community again finally. Now, I have discovered some weeks ago this nice tribe / UI called proofofbrain.io that works a bit different as the usual Hive tribes - combining the best of Bitcoin, Leo and Hive all in one. The name of the tribe says a lot - but what does it mean? The guy behind it aka @proofofbrainio seems smart - my concern of this still small but powerful community only was - where is the story, why is it open for general content only. The answer was:
Any topic is fair game. POB is about the human behind the screen, so what will often do well is real authentic articles that share personal experience or give some idea about the person writing the article.
Nice one, valid, true but maybe also dangerous for farmers - we will see. For now it still looks like a better quality tribe as others.
Back to Music
Why do I link brain and my Trance music post? Hmmm - I feel since I started listening and DJing these sounds that they affect the brain a lot, like a drug these beats and trancy little "commercial" sounds ahah @edje - get into MY brain at least and make me feel good and happy - strange?
I had the Rap mention only as MY brain is not open for that kind of music it seems. So are we humans all different? Like me listening to (certain) Rap (beats) just makes me angry (or uncomfortable), others motivated? Does that mean a human brain is indeed different per human being, per personality?
A thing that is of interest for the psychology guys out there - Now I am getting into a corner I wanted to avoid - damn I just wanted to post about Trance and use the #proofofbrain tag lol - and now I start into a topic I can not cover - so you see, this is a typical shitposts.
Intro to a Trance guy
Now since we saw I have no clue about science please enjoy a Trance DJ I have discovered today - he plays nice sounds I would say at least. A good one for Dance Weekend. His name is Andy Moor and I was pretty sure he must be German or Durch but no! A brit and even Grammy nominated! Source quote below by my lovely Wikipedia:
Andy Moor is an English DJ, trance Producer and remixer. He used multiple aliases in the past and was part of many other acts such as Tilt, Whiteroom, Leama & Moor, and Zoo DJs. He also remixed tracks for major artists, including Paul Oakenfold, Brian Eno, Tiësto, Armin van Buuren, Britney Spears and Arthur Baker.
Enjoy and let me know if you like his sounds, my thoughts about brain or if you hate this entire post.