After preparing the swarms last week, we started feeding them to have them ready for sale. Feeding bees can be very risky if done wrong.
In fact, the nourishment that we are going to insert must try to simulate as much as possible honey.
Usually to prepare a good syrup are used in proportion 1 to 1 water and sugar with the addition of a lemon per liter.
We know that honey is fructose and glucose, and its pH is between 3.5 and 4.5. So the solution we have to create must have similar characteristics.


acid hydrolysis of sugar
We will then transform the sucrose present in sugar into fructose and glucose thanks to the action of invertase, to unleash this ration will be necessary to bring to higher temperatures our mixture of water sugar and lemon.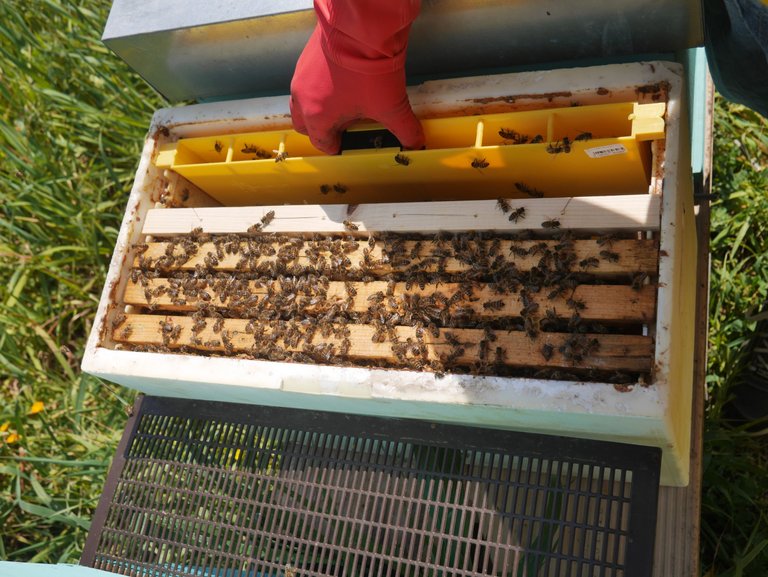 The syrup will then be poured inside of bee feeders
specially designed to prevent small bees from drowning.