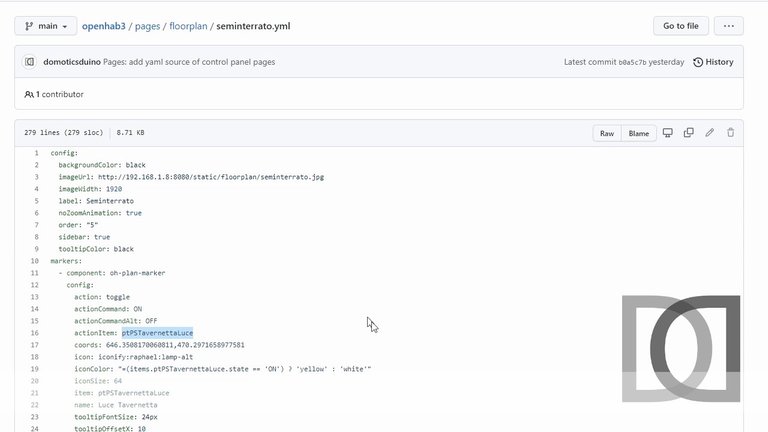 Following the publication of the yaml sources of my openhab pages used for the control panel on tablet, I thought I would make a small video to show how it is possible to use them for the quick creation of new pages.
This video does not presume to be a tutorial, but simply a step by step of what has been done to achieve the goal. I hope that it will help someone.
Enjoy your viewing
***********************************
A seguito della pubblicazione dei sorgenti yaml delle mie pagine di openhab utilizzate per il pannello di controllo su tablet, ho pensato di fare un piccolo video per mostrare come sia possibile utilizzarli per la creazione veloce di nuove pagine.
Questo video non ha la presunzione di essere un tutorial, ma semplicemente uno step by step di quanto fatto per raggiungere l'obiettivo. La speranza è che possa essere d'aiuto a qualcuno.
Buona visione
Video e foto di mia proprietà
My own video and photos