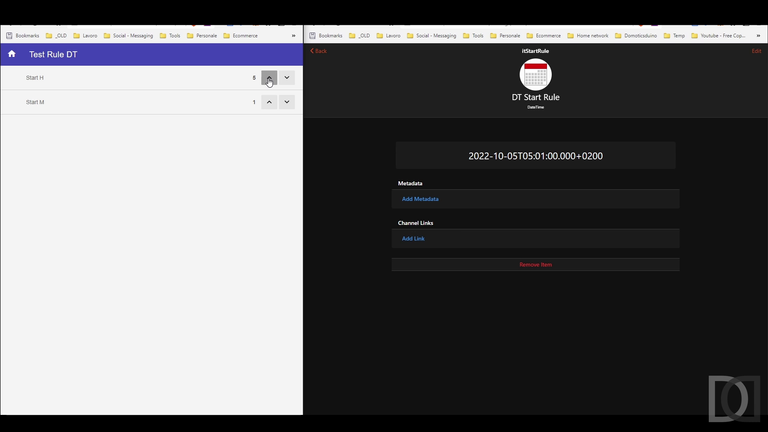 In this video we see the creation of a sitemap to set a DateTime type item used for the activation of a rule.
This video does not presume to be a tutorial, but simply a step by step of what has been done to achieve the goal. I hope that it will help someone.
Enjoy your viewing
***********************************
In questo video vediamo la creazione di una sitemap per impostare un item di tipo DateTime utilizzato per l'attivazione di una regola
Questo video non ha la presunzione di essere un tutorial, ma semplicemente uno step by step di quanto fatto per raggiungere l'obiettivo. La speranza è che possa essere d'aiuto a qualcuno.
Buona visione
Video e foto di mia proprietà
My own video and photos