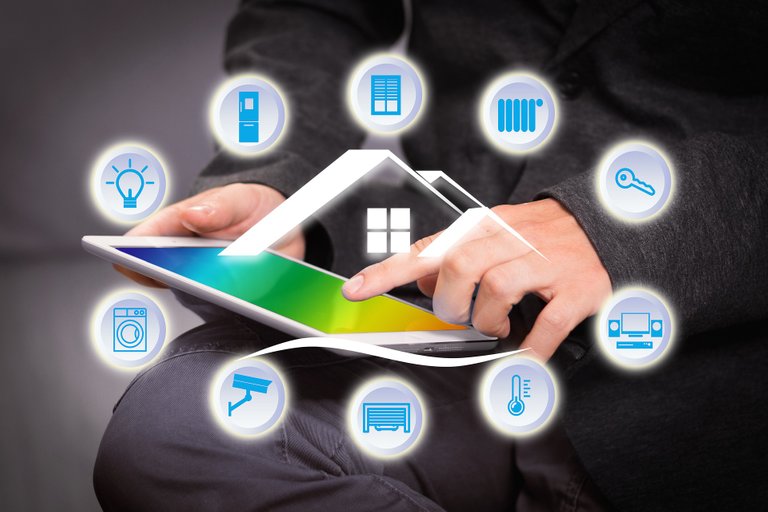 Creative Commons
Forty-ninth chapter related to my migration from OpenHAB 2.5 to OpenHAB 3
In this video we begin the configuration of an android tablet to be used as a wall-mounted control panel for openhab.
For this purpose I use Vbier's (https://github.com/vbier) HabPanelViewer software for Android which, in addition to simplifying the full screen display of the OpenHAB interface, allows the tablet status information to be sent to openhab and allows openhab itself to send commands to the tablet.
In this way we can create rules to automate some useful operations to the control panel, such as the management of battery recharging or the activation and deactivation of the screen.
In this first part we install and configure HabPanelViewer
This video does not presume to be a tutorial, but simply a step by step of what has been done to achieve the goal. I hope that it will help someone.
Enjoy your viewing
***********************************
Quarantanovesimo capitolo relativo alla mia migrazione da OpenHAB 2.5 ad OpenHAB 3
In questo video iniziamo la configurazione di un tablet android da utilizzare come pannello di controllo installato a muro per openhab.
A tale scopo utilizzo il software **HabPanelViewer di Vbier **(https://github.com/vbier) per Android che, oltre a semplificare la visualizzazione in modalità full screen dell'interfaccia di OpenHAB, permette l'invio delle informazioni di stato del tablet verso openhab e permette ad openhab stesso di inviare dei comandi verso il tablet.
In questo modo possiamo creare delle regole per automatizzare alcune operazioni utili al pannello di controllo, come ad esempio la gestione della ricarica della batteria oppure l'attivazione e la disattivazione dello schermo.
In questa prima parte installiamo e configuriamo HabPanelViewer
Questo video non ha la presunzione di essere un tutorial, ma semplicemente uno step by step di quanto fatto per raggiungere l'obiettivo. La speranza è che possa essere d'aiuto a qualcuno.
Buona visione
Video di mia proprietà
My own video