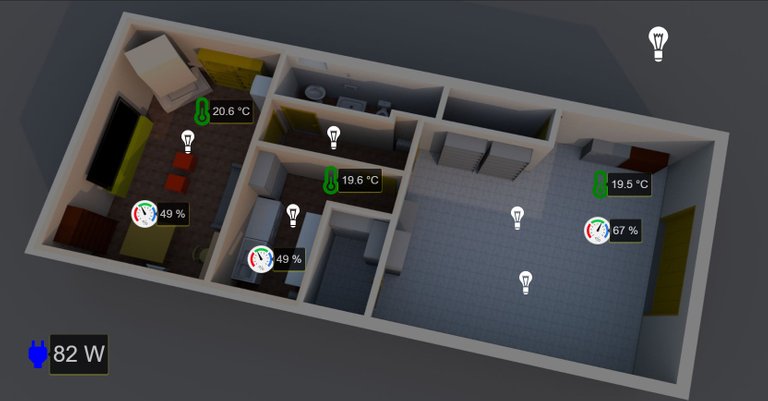 Forty-seventh chapter related to my migration from OpenHAB 2.5 to OpenHAB 3
In this second part let's complete the floorplan page adding markers for temperature and humidity sensors and consumption monitoring.
This video does not presume to be a tutorial, but simply a step by step of what has been done to achieve the goal. I hope that it will help someone.
Enjoy your viewing
***********************************
Quarantasettesimo capitolo relativo alla mia migrazione da OpenHAB 2.5 ad OpenHAB 3
In questa seconda parte completiamo la creazione della pagina floorplan, inserendo i marker per i sensori di temperatura, umidità e consumo di energia.
Questo video non ha la presunzione di essere un tutorial, ma semplicemente uno step by step di quanto fatto per raggiungere l'obiettivo. La speranza è che possa essere d'aiuto a qualcuno.
Buona visione
Foto e video di mia proprietà
My own photos and video