The first three-dimensional map of the boundary of the solar system's heliosphere.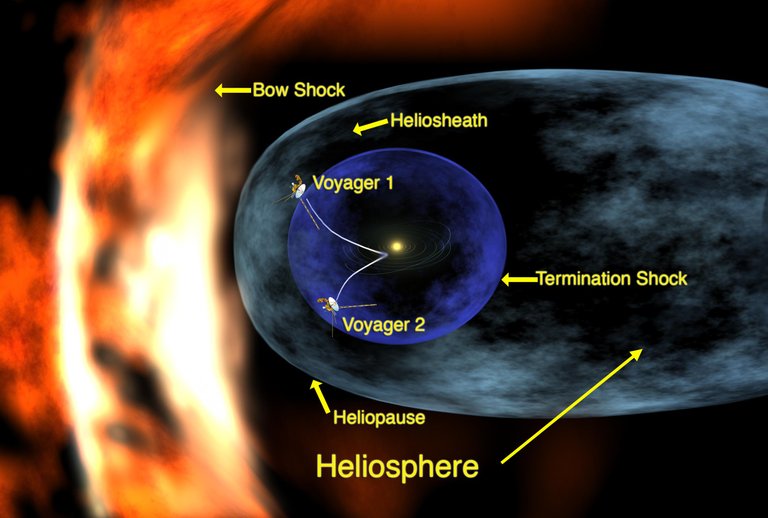 Souce
The heliosphere is the bubble where the planets are located and where the solar wind acts, where the solar wind loses strength and collides with the interstellar medium is where the border is formed, the limit of the heliosphere that scientists call the heliopause.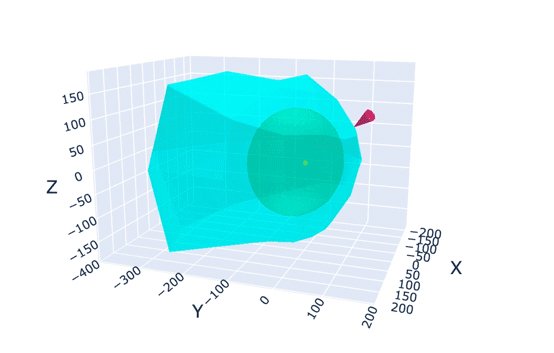 Souce
The map has been the work of the experts of the National Poplar Laboratory in the USA the yellow dot in the center is the sun and as we can see it is not a perfect sphere, since the sun is moving through the galaxy, therefore in the forward direction, the heliopause boundary would be closer to about 120 astronomical units.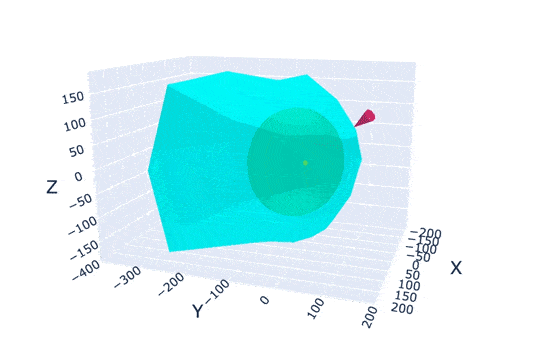 Souce
While in the opposite direction it extends much more to at least 350 astronomical units, an astronomical unit is the distance that separates the earth from the sun and to give us an idea of ​​the dimensions we remember that Neptune is 60 astronomical units as a curiosity.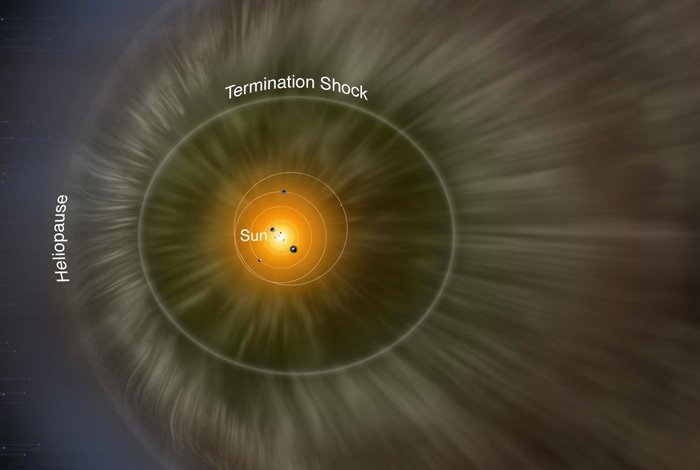 Souce
NASA technicians say the map was made with a technique similar to that used by bats to learn about their surroundings in the dark, bats emit sounds and pick up signals when these sounds bounce off an object, which scientists did It was to use the solar wind that comes out in all directions, thanks to the IBEX satellite they managed to capture the signal of the solar wind when it reached the limit and collided with interstellar winds, coming from other stars and from phenomena that happen in the galaxy.
---
---
---
Thank you for visiting my blog. If you like posts about
#science
,
#planet
,
#politics
,
#rights
#crypto
,
#traveling
and discovering secrets and beauties of the
#universe
, feel free to Follow me as these are the topics I write about the most. Have a wonderful day and stay on this great platform :) :)
! The truth will set us free and science is the one that is closest to the truth!