Hydrogen is the solution. (EN - CAST) El hidrógeno, es la solución.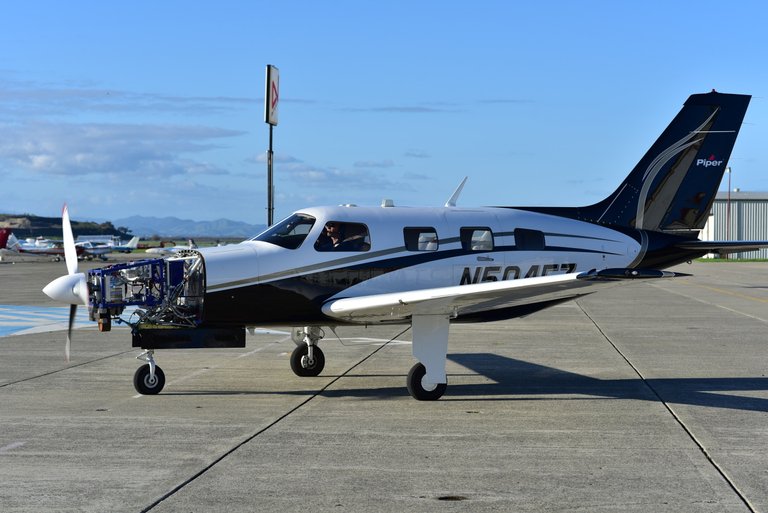 Souce
This very normal plane that you see in the image is from the American company ZeroAvia and it carries six passengers, but the normal thing is only because of its appearance, because it works with an electric motor and the electrical energy is obtained thanks to hydrogen cells or batteries.
Este avión tan normalito que ves en la imagen es de la empresa estadounidense ZeroAvia lleva seis pasajeros, pero lo de normalito, es sólo por su aspecto, porque funciona con un motor eléctrico y la energía eléctrica la obtiene gracias a células o pilas de hidrógeno.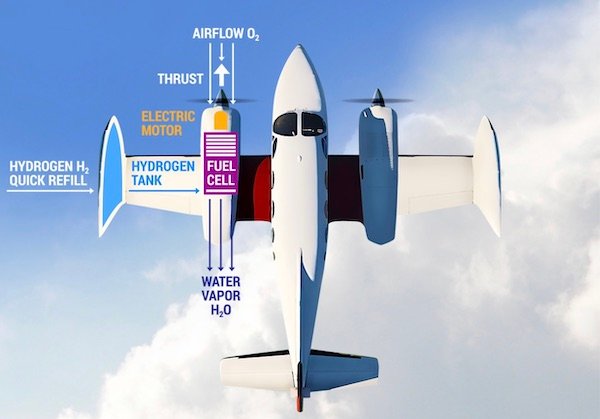 Souce
The idea is so good that it has received $ 21.4 million from a group of investors including funds from Bill Gates, Amazon and Shell, and the company received $ 16.6 million from the UK government that will be used to to manufacture a larger plane, with 19 seats but also with an electric motor powered by hydrogen energy and which is expected to be ready for the market in 2023, so adding one and another investment, ZeroAvia has received financing of 37.7 million dollars in less than a week.
La idea es tan buena que ha recibido 21,4 millones de dólares de un grupo de inversores que incluyen fondos de Bill Gates, Amazon y Shell, además la compañía recibió, 16,6 millones de dólares del gobierno del reino unido que serán utilizados para fabricar un avión mayor, de 19 asientos pero también con motor eléctrico movido por la energía del hidrógeno y que se espera esté listo para el mercado en el año 2023, así que sumando una y otra inversión, ZeroAvia ha recibido una financiación de 37,7 millones de dólares en menos de una semana.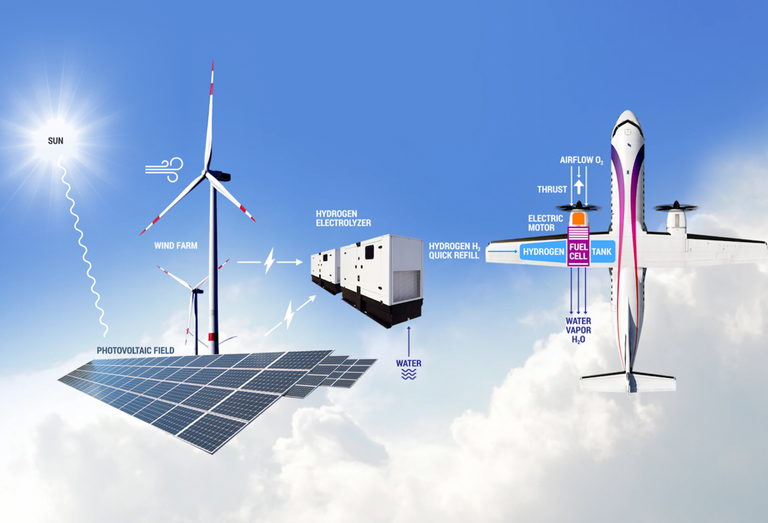 Souce
And it is that electric motors driven by hydrogen energy are the key to the future of transport in the short term, if it is not already, it is because it is expensive to get hydrogen, it has to be extracted from coal, which is a real nuisance , since it involves emitting greenhouse gases or it can be removed by breaking water molecules, but that has a problem and that is that it requires much more energy than the energy that is later obtained from hydrogen.
Y es que los motores eléctricos movidos gracias a la energía del hidrógeno, son la clave para el futuro de los transportes a corto plazo, si no lo es ya, es porque resulta caro conseguir hidrógeno hay que extraerlo del carbón lo que es un auténtico incordio, ya que supone emitir gases de efecto invernadero o se puede sacar rompiendo las moléculas de agua, pero eso tiene un problema y es que requiere mucha más energía de la energía que después se consigue del hidrógeno.
---
---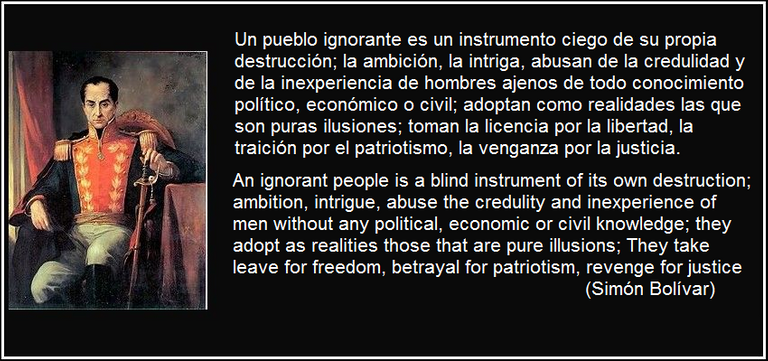 ---
---
Thank you for visiting my blog. If you like posts about
#science
,
#planet
,
#politics
,
#rights
#crypto
,
#traveling
and discovering secrets and beauties of the
#universe
, feel free to Follow me as these are the topics I write about the most. Have a wonderful day and stay on this great platform :) :)
Gracias por visitar mi blog. Si te gustan las publicaciones sobre
#ciencia
,
#planeta
,
#politica
,
#derechos
#crypto
,
#traveling
y descubriendo secretos y bellezas del
#universo
, siéntete libre de seguirme, ya que estos son los temas sobre los que más escribo. ¡Tenga un día maravilloso y siga en esta gran plataforma :) :)