Bennu the asteriorde with the greatest potential for destruction
( Aug 9, 2021/i> )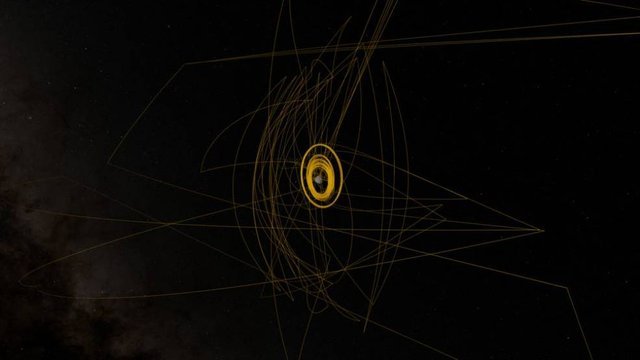 Souce
NASA has announced a teleconference with the media for this Wednesday, August 11, in order to literally report an important finding of the OSIRIS-REx mission on the asteroid Bennu.
The ship that is not near the asteroid of about 500 meters in diameter left it on May 10, currently it is on its way back to earth, which it will arrive on September 24, 2023, carrying the dust and rock samples. that it collected from the asteroid, so the announcement must be of something they discovered after analyzing the data sent by the ship, but for now it is a mystery, a mystery that we will be attentive to.
What has NASA discovered in this potentially dangerous asteroid for the earth.
NASA will host a media teleconference at 1 p.m. EDT Wednesday, Aug. 11, to discuss an important finding from NASA's Origins, Spectral Interpretation, Resource Identification, Security-Regolith Explorer (OSIRIS-REx) spacecraft.




OSIRIS-REx spent over two years near the asteroid Bennu, which is a third of a mile (500 meters) wide. During that time, the spacecraft gathered information about Bennu's size, shape, mass, and composition while monitoring its spin and orbital trajectory. Before leaving the near-Earth object May 10, 2021, the spacecraft scooped up a sample of rock and dust from the asteroid's surface. OSIRIS-REx will return the sample to Earth Sept. 24, 2023, for further scientific study.




Audio of the teleconference will stream live online at:
---
If you want to read the full note here the link.
---
---