As if it were a chameleon (EN - CAST) Como si fuera un camaleón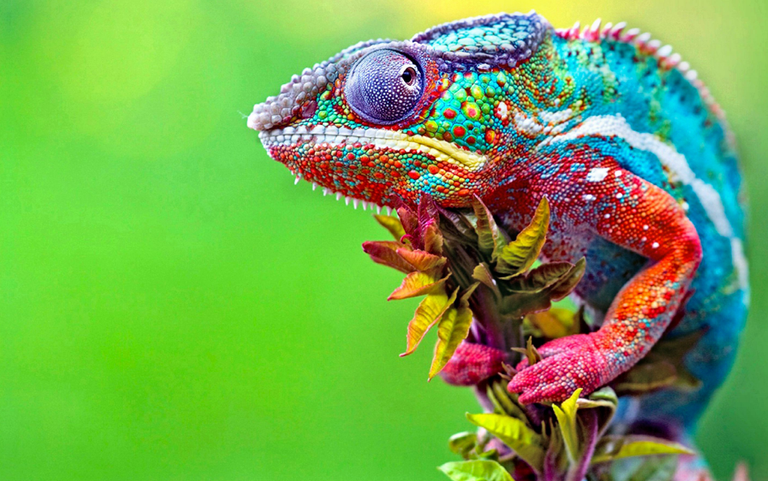 Souce
Scientists from China and Germany have designed a new color-changing material that mimics the skin of the chameleon, using luminogens, that is, molecules that make the crystals shine.
Científicos de China y Alemania- han diseñado un nuevo material de cambio de color que imita la piel del camaleón, para ello se utilizan luminogenos, es decir moléculas que hacen que los cristales brillen.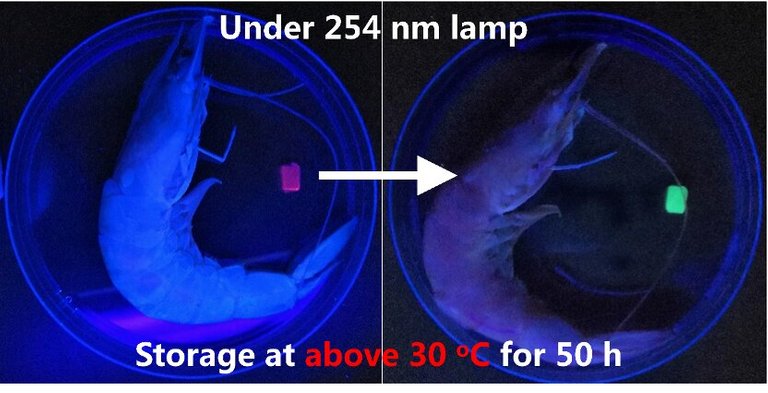 Souce
The luminous ones are arranged in different hydrogel layers, rather than a uniform matrix, the findings demonstrate that luminous hydrogel sensors developed with this design can detect the freshness of shellfish by changing color in response to substances released by microbes. .
Los luminosos están organizados en diferentes capas de hidrogel, en lugar de una matriz uniforme, los hallazgos demuestran que los sensores de hidrogel luminosos desarrollados con este diseño pueden detectar la frescura de los mariscos al cambiar de color en respuesta a las sustancias liberadas por los microbios.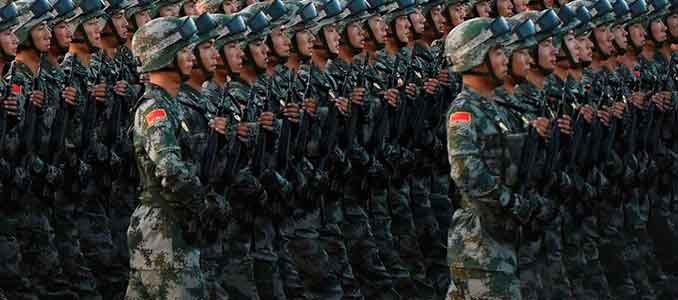 Souce
The material can also be used to advance the development of extensible electronic devices as well as dynamic camouflage robots and anti-counterfeiting technologies. What other applications can be used with this technology, only imagination is the limit.
El material también se puede utilizar para avanzar en el desarrollo de dispositivos electrónicos extensibles además de robots de camuflaje dinámico y tecnologías contra la falsificación. Que otras aplicaciones pueden ser utilizadas con esta tecnología, solo la imaginación es el límite.
---
---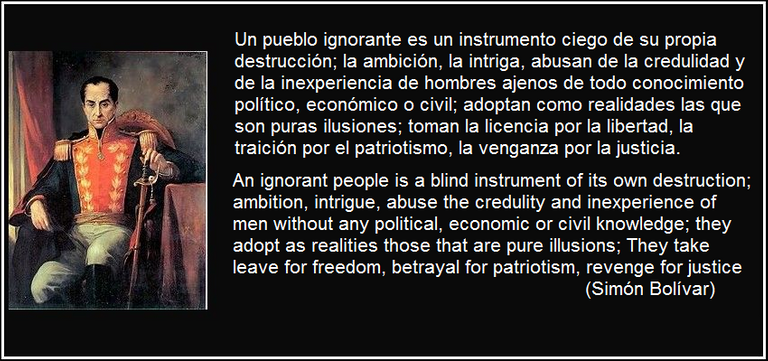 ---
---
Thank you for visiting my blog. If you like posts about
#science
,
#planet
,
#politics
,
#rights
#crypto
,
#traveling
and discovering secrets and beauties of the
#universe
, feel free to Follow me as these are the topics I write about the most. Have a wonderful day and stay on this great platform :) :)
Gracias por visitar mi blog. Si te gustan las publicaciones sobre
#ciencia
,
#planeta
,
#politica
,
#derechos
#crypto
,
#traveling
y descubriendo secretos y bellezas del
#universo
, siéntete libre de seguirme, ya que estos son los temas sobre los que más escribo. ¡Tenga un día maravilloso y siga en esta gran plataforma :) :)