Hi everyone,
How nice to be back here on Hive after the summer vacation break! I hope you are all well and, since I consider September to be a month of "new beginnings", I make a special wish to all users. I am very happy because writing here is like being in a big family.
Today we are talking about water which, as the title says, is an essential nutrient. This is mainly for three reasons:
It is the main constituent of all cells;
It is the main component of the human body;
It is produced endogenously by the body thanks to metabolic reactions, but in insufficient quantities to satisfy the needs.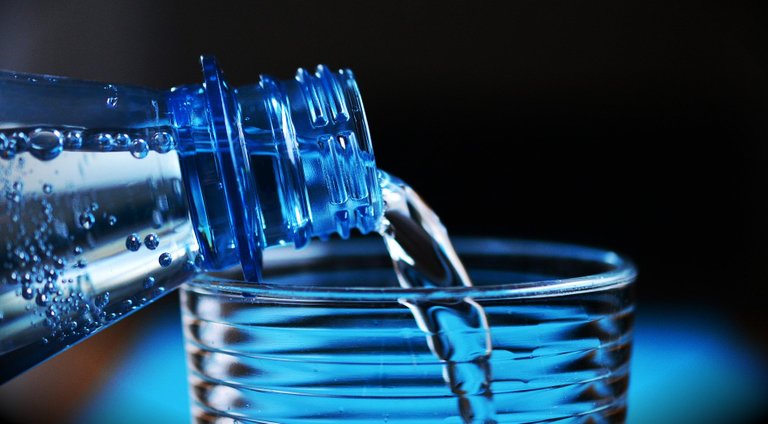 Photo by congerdesign from Pixabay
Total body water
When we hear that "the human body is made up of 70% water", it is actually not entirely correct, it is only an approximation. In fact, the total body water varies according to age, sex and fat mass. Here are some numbers:
New-born 75%;
2 year old child 63%;
12 year old boy 60%;
Adult male 18-25 years 60%;
Adult female 18-25 years 50%;
Adult male 50-70 years 53%;
Adult female 50-70 years 45%;
Obese male subject 43%;
Obese female subject 35%.
The total body water is distributed for about 67% in the intracellular fluid and for 33% in the extracellular fluid, in turn composed of interstitial fluid (23%), plasma (7%) and lymph (3%).
The ratio between intra- and extracellular fluid is maximum in the new-borns but progressively decreases until adulthood. In addition, it can increase in pathological conditions.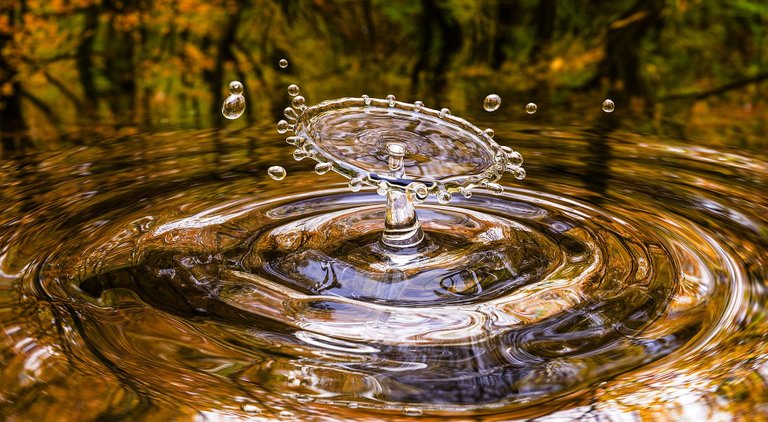 Photo by Arek Socha from Pixabay
Water functions and water balance
The functions of water in the body are numerous and extremely important:
It is the solvent in which all digestive and metabolic reactions take place;
It is a source of mineral salts, which are in charge of monitoring the acid-base balance and osmolarity;
Makes it possible to transport nutrients and remove metabolic waste from the body;
Regulates body temperature;
It plays the role of a diluent of substances introduced into the body, for example nutrients and drugs.
The water balance is the set of processes that allow you to balance the intake and loss of liquids over the course of 24 hours, in order to maintain a constant volume of water and concentrations of the substances in solution.
The water entries consist mainly of beverages (ingested water), water present in food and metabolic water.
The foods richest in water are fruits, vegetables and milk, followed by meat, fish, eggs, ice cream and cheese. Bread, pizza, pasta and legumes also contain considerable amounts of water, while biscuits, dried fruit, oil and sugar contain almost no amount.
The exits of water result from urine, faeces, skin evaporation (sweating) and evaporation through the airways (perspiratio insensibilis).
The balance of income and expenses must be zero!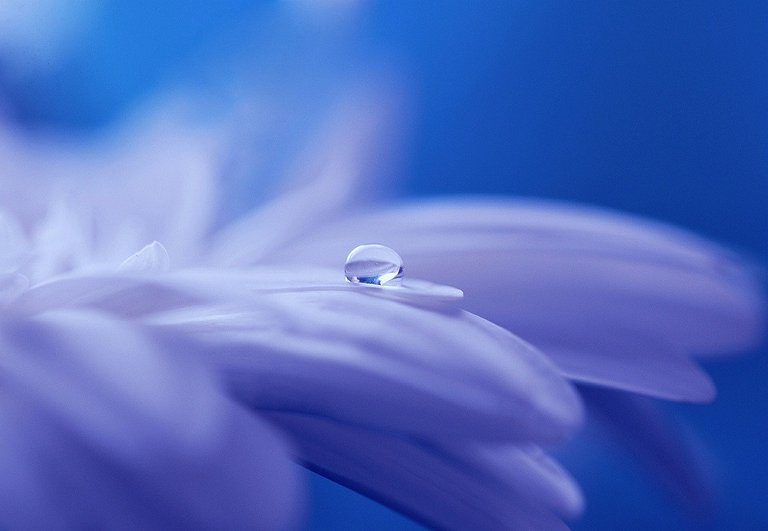 Photo by DreamyArt from Pixabay
Water balance regulation and alterations
The mechanisms involved in the regulation of the water balance are:
The stimulation of thirst, which is physiological and regulates the intake of liquids;
The reabsorption of water in the kidney, which is stimulated by the secretion of antidiuretic hormone.
This fine regulation is very important because the human body does not tolerate excessive variations in the water content. A decrease of more than 7% can be fatal because:
The volume of plasma is reduced in such a way that oxygen and nutrients cannot be distributed to the brain and other tissues;
Thermoregulation control is lost and consequently the body temperature increases.
A dehydration of 1% affects the activity and physical performance of the body. If dehydration rises to 2%, a sense of thirst begins to appear. With a dehydration around 5% cramps, weakness, irritability appear, up to 7% in which hallucinations also occur. A 10% dehydration leads to heat stroke and the subject's survival is endangered.
Hyperhydration, on the other hand, is the pathological increase in body water due to its excessive consumption. This condition can occur in case of:
Psychiatric patients;
Consumption of water poor in electrolytes;
Rehydration of athletes after prolonged activity;
Subjects with reduced kidney function.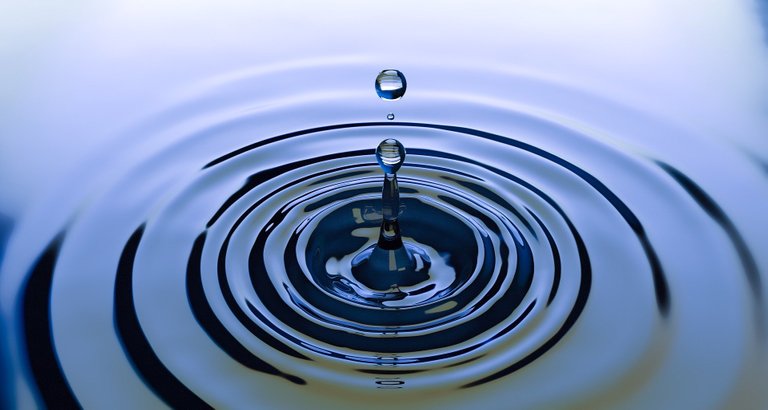 Photo by Arek Socha from Pixabay
Water needs
It is not possible to define a standard intake for all population groups, because individual needs depend on energy expenditure, water loss and kidney function. However, we can consider some indicative guidelines.
For example, in women it is believed that the daily water requirement is 2 L, but in the case of pregnancy it rises to 2.3 L and in breastfeeding to 2.7 L. For men, however, 2.5 L per day are considered adequate. In case of high ambient temperature and active intense physicality these levels must be increased.
Not all waters are suitable as a drink:
Waters that are too pure, such as rainwater, melted snow and distilled water, are not suitable for food because they do not contain the right amount of dissolved mineral salts;
The water must not contain toxic substances or pathogenic microorganisms and must be pleasant on the palate.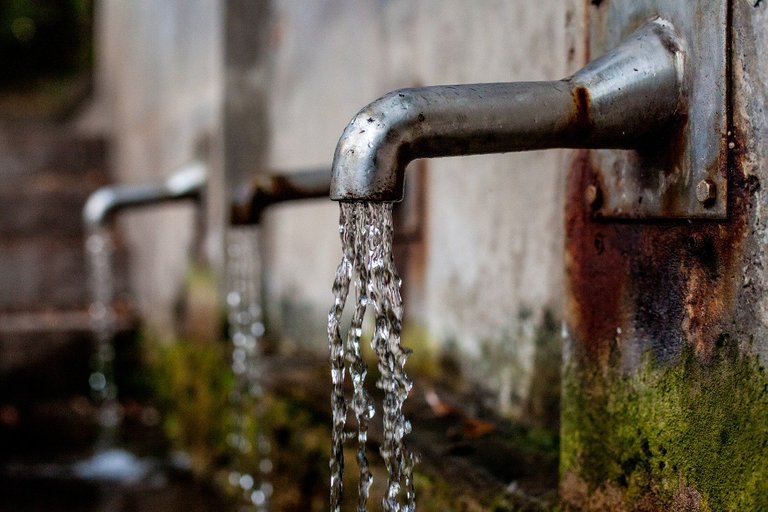 Photo by Katja Just from Pixabay
Mineral water
We all know the chemical formula of water, H2O. But drinking water from bottles or taps is very different because it contains many other substances.
By mineral waters we mean "waters which, originating from an underground aquifer or reservoir, come from one or more natural or perforated springs and which have particular hygienic characteristics and properties favorable to health".
The mineral salts contained in bottled and tap water are very important on a nutritional level: calcium carbonates, calcium sulphates, calcium phosphates, sodium, potassium, magnesium, iron, barium, manganese, ...
I would like to conclude this discussion on water as an essential nutrient by throwing a spear in favor of water from the tap.
In fact, the water supplied is subjected to double checks: internal by the manager who periodically checks the potability of the water, and external through analytical checks performed by the competent health authority (in Italy ASL).
If the water comes from surface water, it must be purified and this happens thanks to treatments that can alternate its flavor. Tap water is different in the various Italian regions but is always safe and meticulously controlled.
We must also consider that bottled water is, in all respects, a waste of resources, especially when it comes to water in plastic bottles.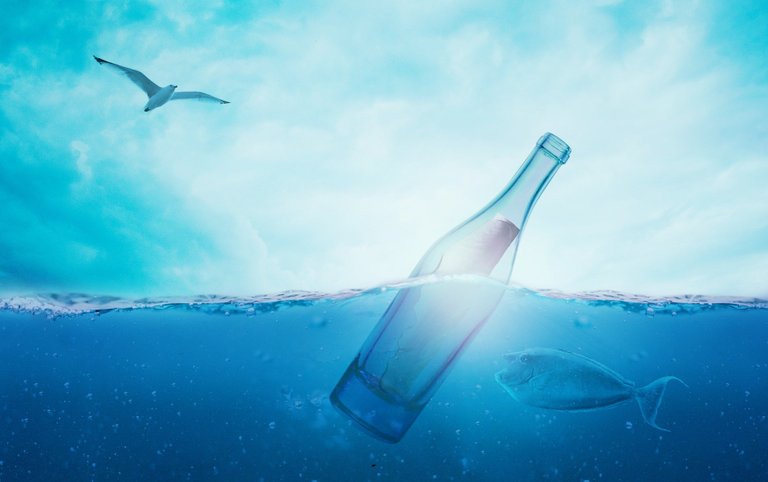 Photo by Comfreak from Pixabay
Let me know what you think!
I hope you enjoyed this post, now I'm going to drink a good glass of fresh water.
See you next time,
Delilha
---
PS
If you are interested in the topic of water, take a look at these two previous posts of mine:
---
ITA
Ciao a tutti,
Che bello ritornare qui su Hive dopo la pausa estiva delle vacanze! Spero che stiate tutti bene e, dato che considero settembre come un mese di "nuovi inizi", faccio un augurio speciale a tutti gli utenti. Sono molto contenta perché scrivere qui è come essere in una grande famiglia.
Oggi parliamo di acqua che, come detto dal titolo, è un nutriente essenziale. Questo principalmente per tre motivi:
È il costituente principale di tutte le cellule;
È il principale componente dell'organismo umano;
È prodotta in modo endogeno dall'organismo grazie alle reazioni metaboliche, ma in quantità non sufficiente a soddisfare i fabbisogni.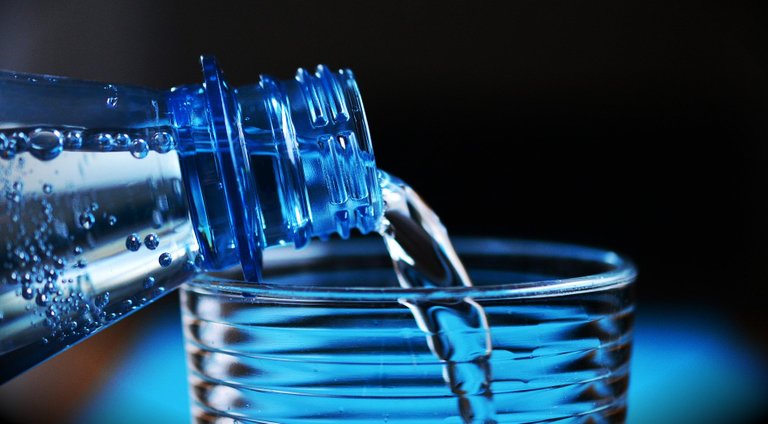 Foto di congerdesign da Pixabay
Acqua totale corporea
Quando si sente affermare che "il corpo umano è composto dal 70% di acqua", in realtà non è del tutto corretto, è solo un'approssimazione. Infatti, l'acqua totale corporea varia in funzione di età, sesso e massa adiposa. Ecco alcuni numeri:
Neonato 75%;
Bambino di 2 anni 63%;
Ragazzo di 12 anni 60%;
Maschio adulto 18-25 anni 60%;
Femmina adulta 18-25 anni 50%;
Maschio adulto 50-70 anni 53%;
Femmina adulta 50-70 anni 45%;
Soggetto obeso di sesso maschile 43%;
Soggetto obeso di sesso femminile 35%.
L'acqua totale corporea si distribuisce per circa il 67% nel liquido intracellulare e per il 33% nel liquido extracellulare, a sua volta composto da liquido interstiziale (23%), plasma (7%) e linfa (3%).
Il rapporto tra liquido intra- ed extracellulare è massimo nel neonato ma si riduce progressivamente fino all'età adulta. Inoltre, può aumentare in condizioni patologiche.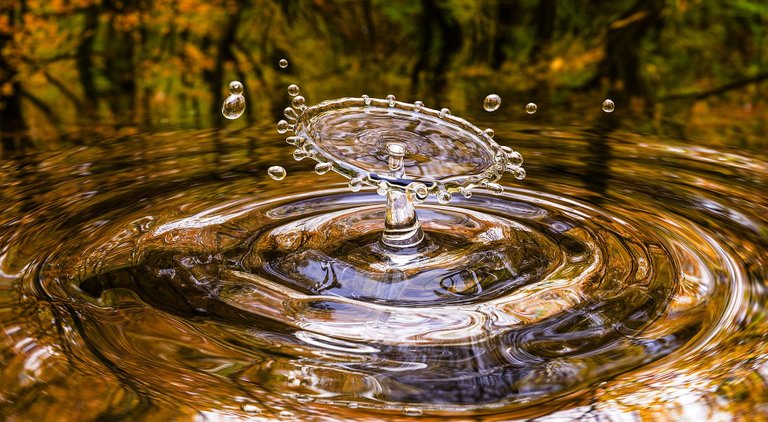 Foto di Arek Socha da Pixabay
Funzioni dell'acqua e bilancio idrico
Le funzioni dell'acqua nell'organismo sono numerose e di estrema importanza:
È il mezzo in cui avvengono tutte le reazioni digestive e metaboliche;
È una fonte di sali minerali, i quali si occupano di monitorare l'equilibrio acido-base e l'osmolarità;
Rende possibile il trasporto di nutrienti e la rimozione di scorie metaboliche dall'organismo;
Regola la temperatura corporea;
Svolge il ruolo di diluente di sostanze introdotte nell'organismo, dai nutrienti ai farmaci.
Il bilancio idrico è l'insieme di processi che consentono di bilanciare l'assunzione e la perdita di liquidi nel corso delle 24 ore, allo scopo di mantenere costanti volume di acqua e concentrazioni delle sostanze in soluzione.
Le entrate di acqua sono costituite prevalentemente da bevande (acqua ingerita), acqua presente negli alimenti e acqua metabolica.
Gli alimenti più ricchi di acqua sono frutta, verdura e latte, seguiti da carne, pesce, uova, gelati e formaggi. Anche pane, pizza, pasta e legumi contengono quantità considerevoli di acqua, mentre biscotti, frutta secca, olio e zucchero ne contengono quasi una quantità nulla.
Le uscite di acqua derivano da urine, feci, evaporazione cutanea (sudorazione) ed evaporazione per le vie aeree (perspiratio insensibilis).
Il bilancio di entrate e uscite deve essere zero!
Regolazione del bilancio idrico e alterazioni
I meccanismi che intervengono nella regolazione del bilancio idrico sono:
Lo stimolo della sete, che è fisiologico e regola il l'assunzione di liquidi;
Il riassorbimento di acqua a livello renale, il quale è stimolato dalla secrezione di ormone antidiuretico.
Questa fine regolazione è molto importante perché l'organismo umano non tollera eccessive variazioni nel contenuto di acqua. Una diminuzione di più del 7% può essere fatale perché:
Si riduce il volume di plasma in maniera tale che ossigeno e sostanze nutritive non possono essere distribuiti al cervello e agli altri tessuti;
Viene perso il controllo della termoregolazione e di conseguenza aumenta la temperatura corporea.
Una disidratazione di 1% si ripercuote sull'attività e sulle performance fisiche dell'organismo. Se la disidratazione sale al 2% comincia a manifestarsi il senso di sete. Con una disidratazione intorno al 5% compaiono crampi, debolezza, irritabilità, fino ad arrivare al 7% in cui si presentano anche le allucinazioni. Una disidratazione del 10% porta a colpo di calore e viene messa in pericolo la sopravvivenza del soggetto.
L'iperidratazione, invece, è l'incremento patologico dell'acqua corporea dovuto al suo eccessivo consumo. Questa condizione può verificarsi in caso di:
Pazienti psichiatrici;
Consumo di acque povere di elettroliti;
Reidratazione di atleti dopo attività prolungata;
Soggetti con ridotte funzionalità renali.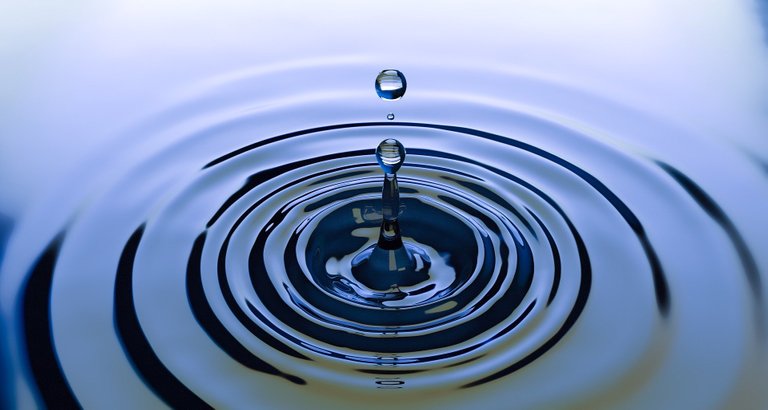 Foto di Arek Socha da Pixabay
Fabbisogno di acqua
Non è possibile definire un'assunzione standard per tutti i gruppi della popolazione, perché i fabbisogni individuali dipendono da dispendio energico, perdita di acqua e funzionalità renale. Tuttavia, possiamo considerare delle linee guida indicative.
Ad esempio, nelle donne si ritiene che il fabbisogno di acqua giornaliero sia di 2 L, ma in caso di gravidanza sale a 2,3 L e in allattamento a 2,7 L. Per gli uomini, invece, 2,5 L al giorno sono considerati adeguati. In caso di temperatura ambientale elevata e attività fisica intensa questi livelli vanno incrementati.
Non tutte le acque sono idonee come bevanda:
Acque troppo pure, come quella piovana, la neve fusa e l'acqua distillata, non sono adatte per l'alimentazione perché non contengono disciolti il giusto quantitativo di sali minerali;
L'acqua non deve contenere sostanze tossiche o microrganismi patogeni e deve risultare gradevole al palato.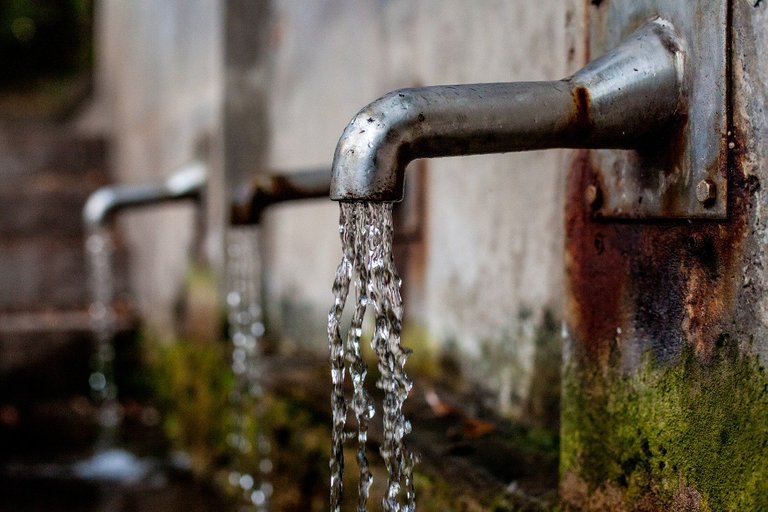 Foto di Katja Just da Pixabay
Acqua minerale
Conosciamo tutti la formula chimica dell'acqua, H2O. Ma l'acqua potabile di bottiglia o del rubinetto è molto diversa perché presenta molte altre sostanze.
Per acque minerali si intendono "acque che, avendo origine da una falda o giacimento sotterraneo, provengono da una o più sorgenti naturali o perforate e che hanno caratteristiche igieniche particolari e proprietà favorevoli alla salute".
I sali minerali contenuti nelle acque in bottiglia e dal rubinetto sono importantissimi sul piano nutrizionale: carbonati di calcio, solfati di calcio, fosfati di calcio, sodio, potassio, magnesio, ferro, bario, manganese, …
Mi piacerebbe concludere questa trattazione sull'acqua come nutriente essenziale gettando una lancia a favore dell'acqua dal rubinetto.
Infatti, l'acqua erogata viene sottoposta a duplice controllo: interno da parte del gestore che periodicamente verifica la potabilità dell'acqua, ed esterno tramite controlli analitici eseguiti dall'azienda sanitaria competente (in Italia ASL).
Se l'acqua proviene da acque di superficie deve essere potabilizzata e ciò avviene grazie a trattamenti che possono alternarne il sapore. L'acqua dal rubinetto è diversa nelle varie regioni italiane ma è sempre sicura e controllata meticolosamente.
Dobbiamo anche considerare che l'acqua in bottiglia è, a tutti gli effetti, uno spreco di risorse, soprattutto se si parla di acqua in bottiglie di plastica.
Fatemi sapere cosa ne pensate!
Spero che vi sia piaciuto questo post, adesso vado a bere un buon bicchiere di acqua fresca.
Alla prossima,
Delilha
---
PS
Se la trattazione dell'acqua vi interessa, date un occhio a questi due miei precedenti post:
---
Sources - Fonti:
https://it.wikipedia.org/wiki/Acqua
https://en.wikipedia.org/wiki/Drinking_water
https://solbrillersalg.com/11346-metabolic-water-production-and-importance
---