Hello everyone and welcome back to my blog.
Today I bring you to discover the metals and, in particular, their toxic effects on humans. In particular, I will first make an overview of the toxicology of metals and then we will look at three specific examples (Arsenic, mercury and lead).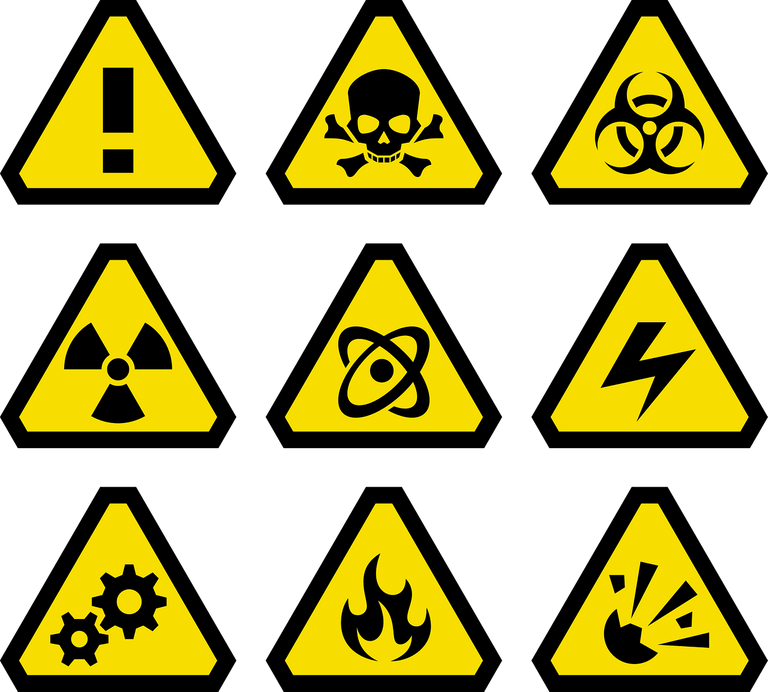 Photo by OpenClipart-Vectors from Pixabay
Introduction and exposure
Metals are compounds known since ancient times and man has always been in contact with them, as they are ubiquitous and non-degradable. They are neither created nor destroyed by man, even if the industry has increased their distribution.
These are toxic that are spread into the environment both with a geological and biological cycle, as they can move thanks to the water of the oceans and rains. In addition, they can also be incorporated into the food cycle, as they are ingested by the animals that humans eat. In particular, we could have bio-accumulation and bio-magnification phenomena. Finally, exposure can also take place in the workplace.
In the past, exposure to metals was mostly an acute event, i.e. a single poisoning with a large dose. Today, however, we are constantly exposed to metals present in the air, water and soil but the doses are generally low.
Each metal can have a specific action for certain organs, such as adipose tissue and bones, or in certain biological events there can be a release of metals accumulated in the past (for example, lead, after years of silent exposure, reveals its toxicity during pregnancy).
Metals can be classified into:
Essential: They are necessary for the performance of numerous body functions, such as acting as cofactors, and they are copper, iron, magnesium, zinc, ...;
Non-essential: They don't have a biological function in our organism and can cause toxicity if the maximum physiological concentrations are exceeded. They are arsenic, cadmium, lead, mercury, ...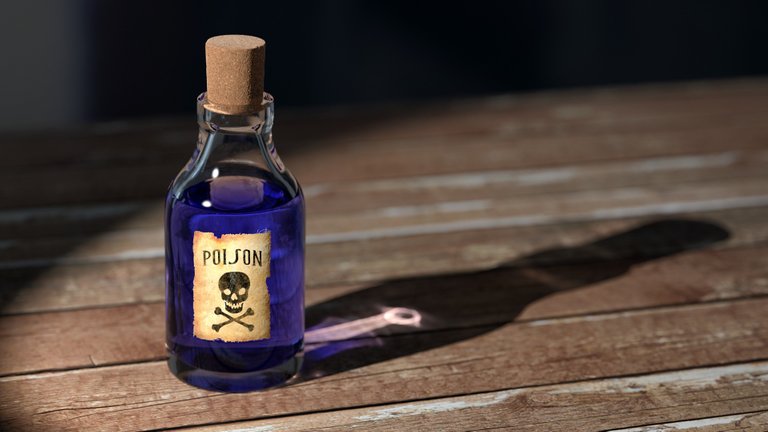 Photo by Arek Socha from Pixabay
Critical factors
The study of the toxicity of metals is very complex because there are several parameters to consider:
Concentration: That is, the exposure dose;
Biological limit: Each metal has its own half-life and some can accumulate in the body for decades;
Form and chemical species: Being chemical elements, they can exist in different species, more or less reactive and dangerous (organic, inorganic, oxidation number, ...);
Interaction with essential metals: This aspect is particularly dangerous. Mimetism is the ability of a non-essential metal to replace itself with an essential one at the level of important metabolic steps;
Formation of metal-protein complexes: Over the centuries, our body has been able to create a defense mechanism against toxic metals. In particular, when it comes into contact with it, it induces the formation of proteins which are called metallothioneins and which are able to bind the metal and reduce its concentration in circulation;
Age and stage of development: Some age groups or medical conditions are more susceptible to toxicity;
Lifestyle: It affects all toxicological mechanisms. In particular, for this topic we have seen the substantial difference between exposure in smokers and non-smokers;
Immune state: It is important that the body is immune-competent in order to better counteract the toxic action of these compounds. Metals, in fact, can give hypersensitivity reactions.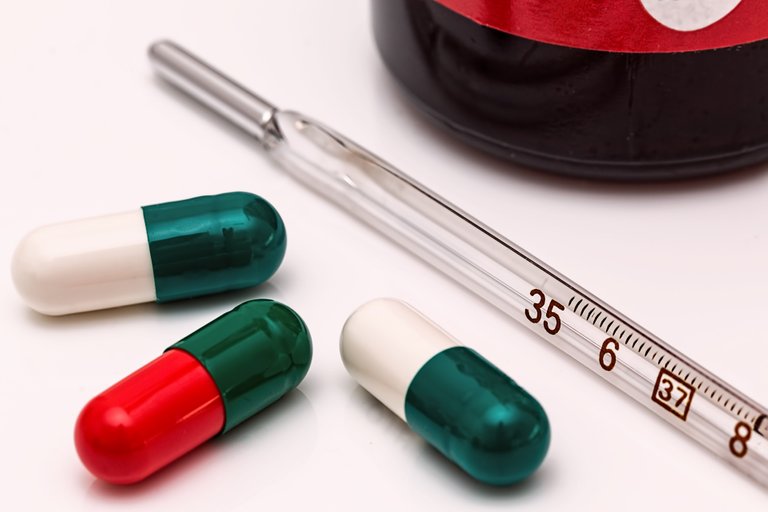 Photo by Steve Buissinne from Pixabay
Exposure in the child
The child appears to be one of the most at risk for metal poisoning. This happens for the following reasons:
The main exposure is through diet and the child takes in more calories per body weight than the adult;
The surface of the respiratory system is wider and, therefore, the child breathes more air than the adult;
The liver enzymes are not fully developed and so are the body's defense mechanisms;
The child tends to spend more time in contact with the ground and, sometimes, can put his hands in his mouth after touching contaminated objects.
Drugs
Metals are widely used by humans in all industrial sectors and the pharmaceutical one is no exception. In fact, we can find numerous drugs that contain metals:
Antitumor chemotherapy: Platinum, gallium, titanium;
Antacid drugs for gastric reflux: Aluminum;
Peptic ulcer and gastritis due to Helicobacter pylori: Bismuth;
Arthrosis: Gold.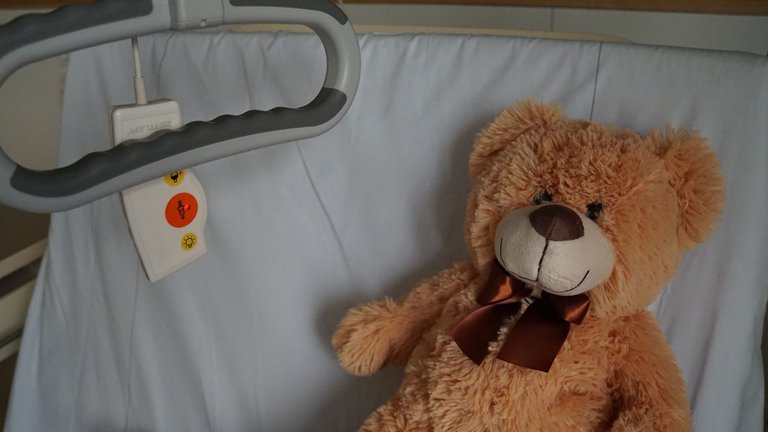 Photo by Mylene2401 from Pixabay
Arsenic
Arsenic (symbol As) is used in agriculture as a pesticide and also in the glass and ceramic industry.
At ground level we find it mainly in inorganic form, in water it is in the state of As (III) or (V) and in the air as As trioxide or arsine. The most toxic form is the trivalent one. Its presence was also found in many foods, especially fish, rice, mushrooms and poultry, although in the less risky inorganic form.
As has a particular affinity for skin, nails and hair. For example, white stripes may form on the nails indicating their exposure.
The mechanism of toxicity of this metal lies in the ability to interact directly with biological macromolecules and enzymatic systems, blocking them. In particular, it binds to mitochondrial enzymes causing a decoupling of oxidative phosphorylation. In addition, it also causes direct damage to DNA, altering its methylation state, and this leads to a variation in gene expression.
At the acute dose of only 70-180 mg, arsenic is fatal. With chronic exposure, however, it can cause:
Effects on the central nervous system: Neuropathy;
Liver damage: Hepatomegaly, cirrhosis;
Vascular diseases;
Skin damage: Hyperpigmentation;
Tumors: It is a carcinogen that acts mainly in the lungs and liver.

Photo by Andreas Lischka from Pixabay
Mercury
Mercury (symbol Hg) is a metal that is used industrially as an anti-mold for paints and paper and in the plastics industry. In the past it was also used in the clinic in dental amalgams and as a diuretic drug.
It can be found in three chemical forms: elemental, inorganic and organic. The main problem is due to the fact that Hg enters the food chain and gives the phenomenon of bio-magnification: it enters the diet of phytoplankton up to small and medium sized fish, then it reaches large fish of which man eats and at this level the contamination is considerably greater than the initial quantity present in the phytoplankton. We are talking about values 1800-80000 times higher. Accidental or occupational exposure may also occur.
Depending on the form in which mercury is found, we can have different toxic effects:
Hg vapors cause corrosive bronchitis, interstitial pneumonia and tremors;
Inorganic Hg causes corrosive events affecting the gastrointestinal and renal tract;
Organic Hg causes toxicity to the central nervous system, with muscle weakness, loss of sight and hearing, and to the fetus.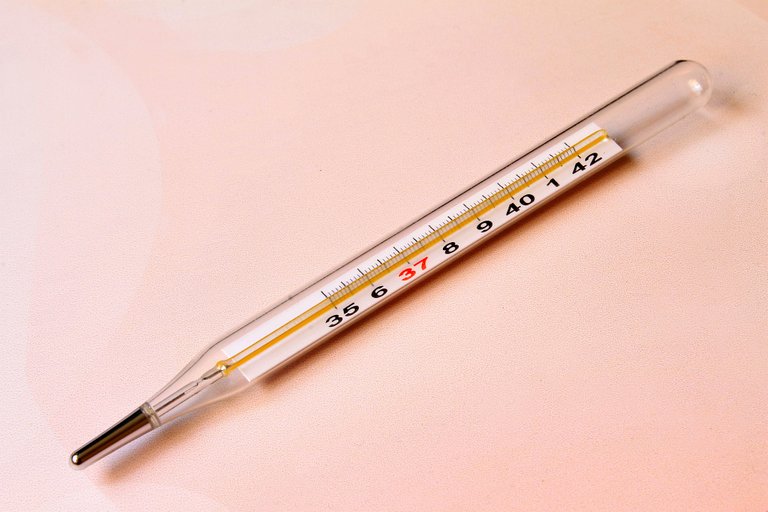 Photo by Adriano Gadini from Pixabay
Lead
Lead exposure (symbol Pb) occurs mainly through the environment, while exposure through the food chain is limited. It is a metal that is absorbed through the gastrointestinal tract, lungs and skin. After absorption, 95% of it binds to blood erythrocytes.
The half-life of Pb is very high, we are talking about 20 years in the bones.
Lead is an environmental contaminant, as it is widely used in the paint and rubber industry: in 1980 it was distributed in quantities of 1 ton per day. Furthermore, until a few decades ago it was also present in gasoline (currently it is treated and lead-free). Due to the anthropogenic action, we have seen an exponential increase in Pb present even in the ice in Greenland and Antarctica.
The main toxic effects of Pb are:
Blood disorders: Pb causes blood lead, or anemia characterized by a fragility of red blood cells due to the fact that the metal interacts with the synthesis of heme;
Neurological effects: Peripheral nephropathies based on functional disorders of the motor nerve fibers, encephalopathy.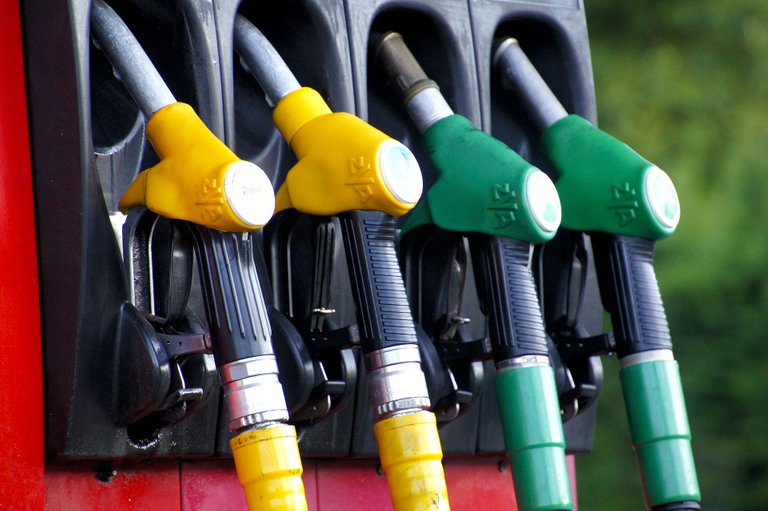 Photo by IADE-Michoko from Pixabay
Treatment
The most important aspect regarding the toxicology of metals is prevention: we must try to reduce exposure through correct agricultural and industrial behavior.
In the case of intoxication we can use chelation, that is the use of substances called chelating agents that form a complex with the metal ion. This makes the metal more hydrophilic and, therefore, more eliminable through the urine. The chelators themself, however, can also exhibit toxicity.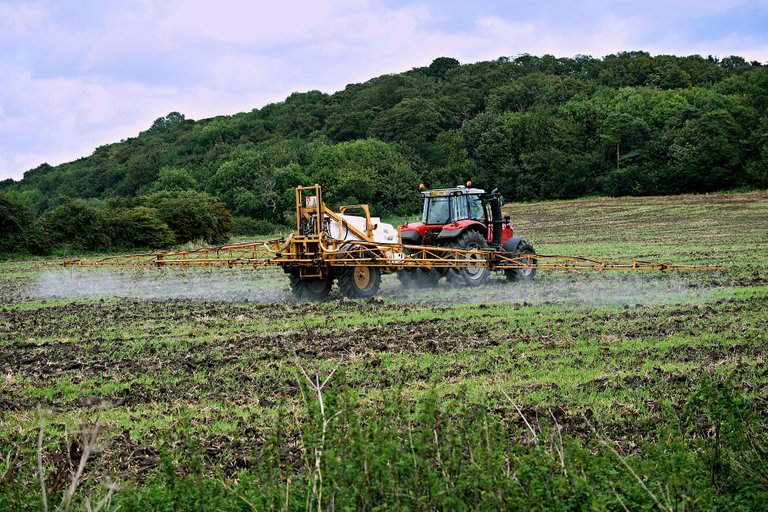 Photo by Martin Ludlam from Pixabay
I hope you enjoyed this article thank you for reading this far!
If you are interested in the topic, I leave the links of some posts I wrote in the past about the chemistry of the elements of the periodic table, among which you can also find some metals: Calcium, Zinc, Iron, Aluminum, Copper, Silver and Magnesium!
See you next time,
Delilha
---
ITA
Ciao a tutti e bentornati sul mio Blog.
Oggi vi porto alla scoperta dei metalli e, in particolare, dei loro effetti tossici sull'uomo. In particolare, prima farò una panoramica sulla tossicologia dei metalli e poi vedremo tre esempi specifici (Arsenico, mercurio e piombo).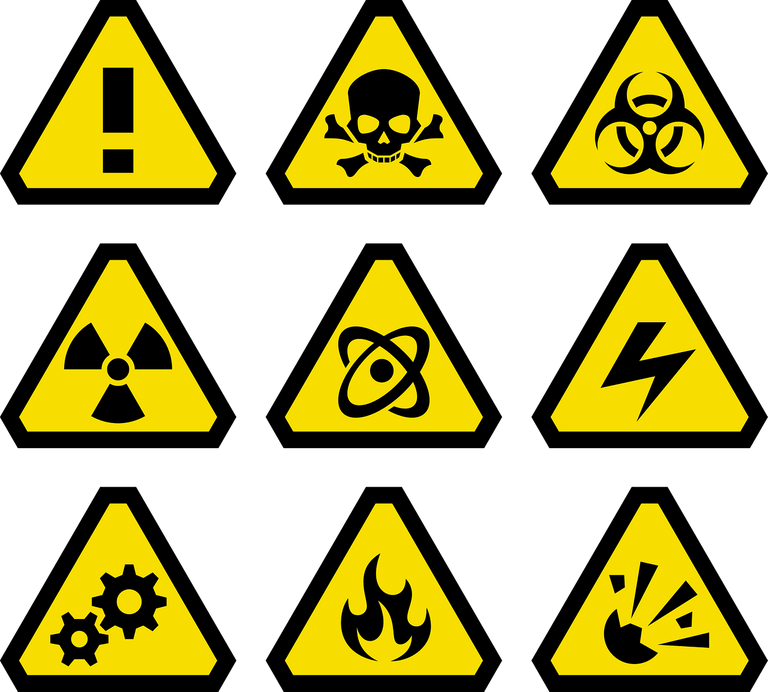 Foto di OpenClipart-Vectors da Pixabay
Introduzione ed esposizione
I metalli sono composti conosciuti fin dall'antichità e l'uomo ne è da sempre entrato in contatto, in quanto sono ubiquitari e non degradabili. Essi non vengono né creati né distrutti dall'uomo, anche se l'industria ne ha aumentato la distribuzione.
Si tratta di tossici che vengono diffusi nell'ambiente sia con ciclo geologico che biologico, in quanto possono spostarsi grazie all'acqua degli oceani e delle piogge. Inoltre, possono anche essere incorporati nel ciclo alimentare, in quanto vengono ingeriti dagli animali di cui l'uomo si nutre. In particolare, potremmo avere fenomeni di bio-accumulo e bio-magnificazione. Infine, l'esposizione può anche avvenire in ambito lavorativo.
In passato, l'esposizione ai metalli era per lo più un evento acuto, ovvero un singolo avvelenamento con una dose consistente. Oggi, invece, siamo costantemente esposti ai metalli presenti nell'aria, nell'acqua e nel suolo ma le dosi sono generalmente basse.
Ogni metallo può avere un'azione specifica per determinati organi, come tessuto adiposo e ossa, oppure in determinati eventi biologici si può avere un rilascio di metalli accumulati in passato (ad esempio, il piombo, dopo anni di esposizione silente, rivela la sua tossicità durante la gravidanza).
I metalli possono essere classificati in:
Essenziali: Sono necessari per lo svolgimento di numerose funzioni dell'organismo, come per esempio fungere da cofattori, e sono rame, ferro, magnesio, zinco, …;
Non essenziali: Non hanno una funziona biologica nel nostro organismo e possono causare tossicità se vengono superate le concentrazioni fisiologiche massime. Essi sono arsenico, cadmio, piombo, mercurio, …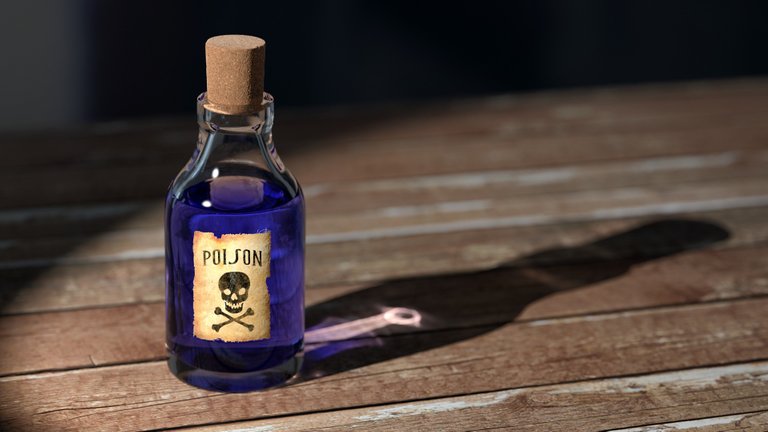 Foto di Arek Socha da Pixabay
Fattori critici
Lo studio della tossicità dei metalli è molto complesso perché vi sono diversi parametri da considerare:
Concentrazione: Ovvero, la dose di esposizione;
Limite biologico: Ogni metallo presenta una propria emivita e alcuni possono accumularsi nell'organismo per decenni;
Forma e specie chimica: Trattandosi di elementi chimici, essi possono esistere in diverse specie, più o meno reattive e pericolose (organico, inorganico, numero di ossidazione, …);
Interazione con metalli essenziali: Questo aspetto è particolarmente pericoloso. Il mimetismo è la capacità di un metallo non essenziale di sostituirsi con uno essenziale a livello di importanti tappe metaboliche;
Formazione di complessi metallo-proteina: Nel corso dei secoli, il nostro organismo è stato in grado di creare un meccanismo di difesa nei confronti dei metalli tossici. In particolare, quando ne viene a contatto, induce la formazione di proteine che si chiamano metallotioneine e che sono in grado di legare il metallo e diminuirne la concentrazione in circolo;
Età e stadio di sviluppo: Alcune fasce d'età o condizioni mediche sono più suscettibili alla tossicità;
Stile di vita: Influisce in tutti i meccanismi tossicologici. In particolare, per questo argomento si è vista la sostanziale differenza tra esposizione in fumatori e non fumatori;
Stato immunitario: È importante che l'organismo sia immuno-competente in modo da poter contrastare al meglio l'azione tossica di questi composti. I metalli, infatti, possono dare reazioni di ipersensibilità.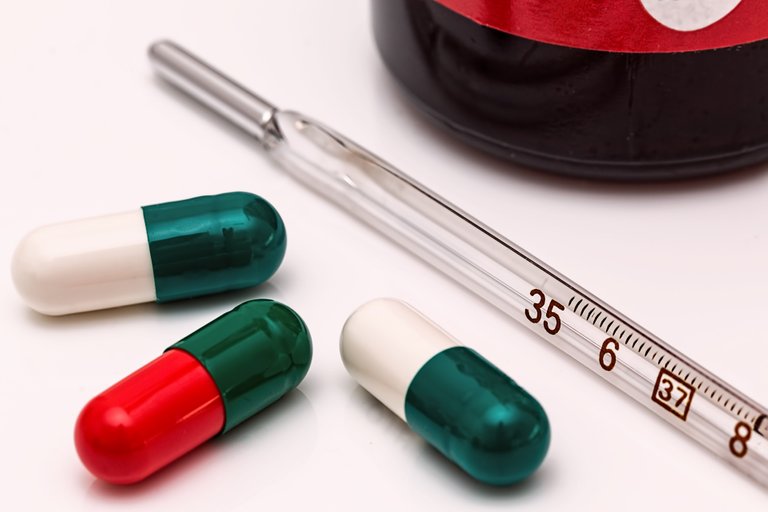 Foto di Steve Buissinne da Pixabay
Esposizione nel bambino
Il bambino risulta essere uno dei soggetti più a rischio per l'intossicazione da metalli. Questo avviene per i seguenti motivi:
La principale esposizione è attraverso la dieta e il bambino assume più calorie per peso corporeo rispetto all'adulto;
La superficie dell'apparato respiratorio è più ampia e, quindi, respira più aria rispetto all'adulto;
Gli enzimi epatici non sono totalmente sviluppati e così anche i meccanismi di difesa dell'organismo;
Il bambino tende a passare più tempo a contatto con il suolo e, a volte, può mettersi le mani in bocca dopo aver toccato oggetti contaminati.
Farmaci
I metalli sono ampiamente utilizzati dall'uomo in tutti i settori industriali e quello farmaceutico non fa eccezione. Infatti, possiamo trovare numerosi farmaci che contengono metalli e che devono la propria azione terapeutica proprio a questa presenza:
Chemioterapia antitumorale: Platino, gallio, titanio;
Farmaci antiacidi per reflusso gastrico: Alluminio;
Ulcera peptica e gastriti da Helicobacter pilori: Bismuto;
Artrosi: Oro.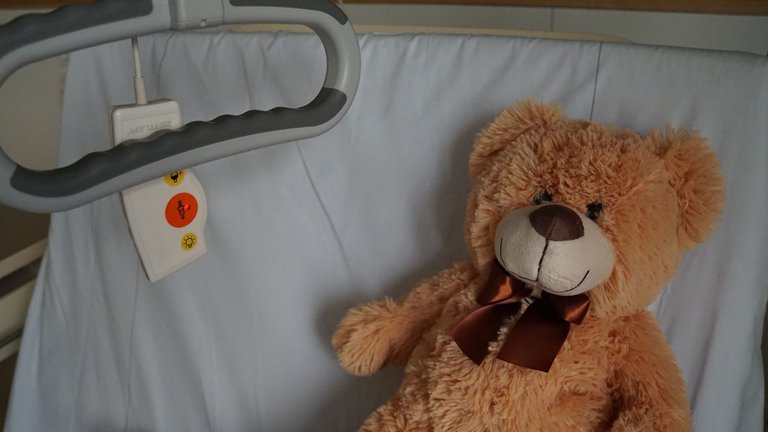 Foto di Mylene2401 da Pixabay
Arsenico
L'arsenico (simbolo As) è impiegato in agricoltura come pesticida e anche nell'industria del vetro e della ceramica.
A livello del suolo lo troviamo principalmente in forma inorganica, nell'acqua è allo stato di As (III) o (V) e nell'aria come As triossido o arsina. La forma più tossica è quella trivalente. La sua presenza è stata riscontrata anche in molti alimenti, soprattutto pesce, riso, funghi e pollame, sebbene nella forma inorganica a meno rischio.
L'As ha una particolare affinità per pelle, unghie e capelli. Ad esempio, nelle unghie si possono formare delle strisce bianche che ne indicano l'esposizione.
Il meccanismo di tossicità di questo metallo risiede nella capacità di interagire direttamente con macromolecole biologiche e sistemi enzimatici, bloccandoli. In particolare, si lega agli enzimi mitocondriali provocando un disaccoppiamento della fosforilazione ossidativa. Inoltre, provoca anche danno diretto al DNA, alterandone lo stato di metilazione, e ciò porta a variazione dell'espressione genica.
Alla dose acuta di soli 70-180 mg, l'arsenico è fatale. Con esposizione cronica, invece, può provocare:
Effetti a livello del sistema nervoso centrale: Neuropatia;
Danni epatici: Epatomegalia, cirrosi;
Malattie vascolari;
Danni a livello cutaneo: Iperpigmentazione;
Tumori: È una sostanza cancerogena che agisce soprattutto a livello polmonare ed epatico.

Foto di Andreas Lischka da Pixabay
Mercurio
Il mercurio (simbolo Hg) è un metallo che viene utilizzato a livello industriale come antimuffa per vernici e carta e nell'industria della plastica. In passato veniva anche utilizzato in clinica nelle amalgame dentarie e come farmaco diuretico.
Si può trovare in tre forme chimiche: elementare, inorganico e organico. Il problema principale è dovuto al fatto che il Hg entra nella catena alimentare e dà il fenomeno della bio-magnificazione: esso entra nella dieta dei fitoplancton fino ai pesci di piccole e medie dimensioni, poi arriva fino ai pesci di grandi dimensioni di cui l'uomo si ciba e a questo livello la contaminazione è notevolmente maggiore rispetto alla quantità iniziale presente nel fitoplancton. Si parla di valori 1800-80000 volte più alti. Si può anche verificare un'esposizione di tipo accidentale o occupazione.
In base alla forma in cui il mercurio si trova, possiamo avere diversi effetti tossici:
Vapori di Hg causano bronchiti corrosive, polmoniti interstiziali e tremori;
Hg inorganico provoca eventi corrosivi a carico del tratto gastrointestinale e renale;
Hg organico è causa tossicità a carico del sistema nervoso centrale con debolezza muscolare, perdita della vista e dell'udito e del feto.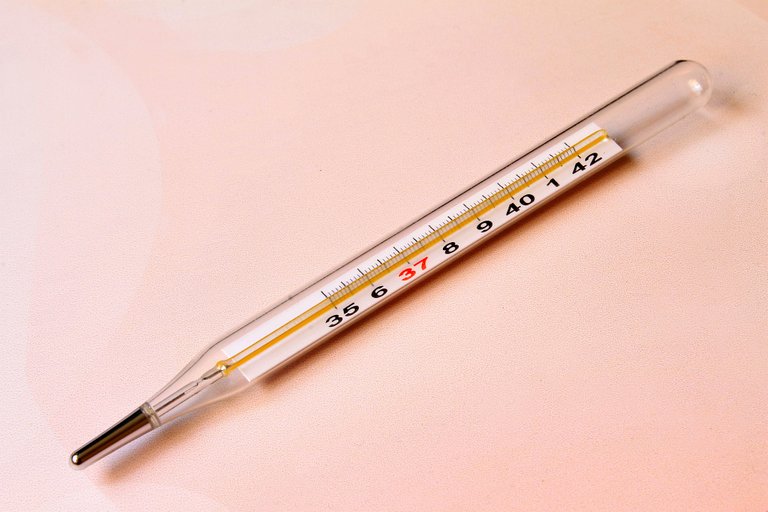 Foto di Adriano Gadini da Pixabay
Piombo
L'esposizione al piombo (simbolo Pb) avviene principalmente per via ambientale, mentre è limitata quella attraverso la catena alimentare. Si tratta di un metallo che viene assorbito attraverso il tratto gastrointestinale, i polmoni e la cute. Dopo l'assorbimento, il 95% di esso si lega agli eritrociti del sangue.
Il tempo di dimezzamento del Pb è elevatissimo, si parla di 20 anni nelle ossa.
Il piombo è un vero e proprio contaminante ambientale, in quanto è largamente usato nell'industria di vernici e gomme: nel 1980 veniva distribuito in quantità di 1 tonnellata al giorno. Inoltre, fino a qualche decennio fa era presente anche nella benzina (attualmente è trattata e senza piombo). A causa dell'azione antropogenica, si è visto un aumento esponenziale del Pb presente persino nei ghiacci in Groenlandia e in Antartide.
I principali effetti tossici del Pb sono:
Disturbi ematici: Il Pb causa piombemia ematica, ovvero un'anemia caratterizzata da una fragilità dei globuli rossi dovuta al fatto che il metallo interagisce con la sintesi dell'eme;
Effetti neurologici: Nefropatie periferiche basate su disturbi funzionali delle fibre nervose motorie, encefalopatia.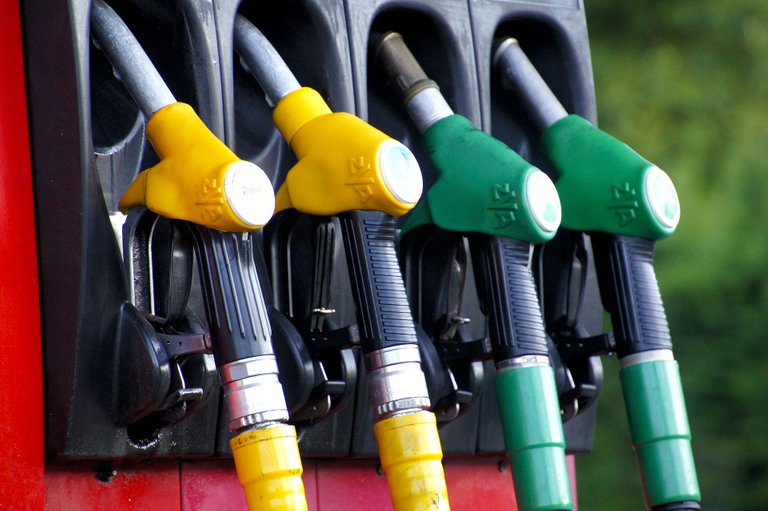 Foto di IADE-Michoko da Pixabay
Intervento
L'aspetto più importante per quanto riguarda la tossicologia dei metalli è la prevenzione: dobbiamo cercare di ridurre l'esposizione mediante corretti comportamenti a livello agricolo e industriale.
Nel caso di intossicazione si interviene con la chelazione, ovvero con l'utilizzo di sostanze chiamate chelanti che vanno a formare un complesso con lo ione metallico. Questo rende il metallo più idrofilo e, dunque, più eliminabile attraverso le urine. I chelanti, però, possono presentare essi stessi fenomeni di tossicità.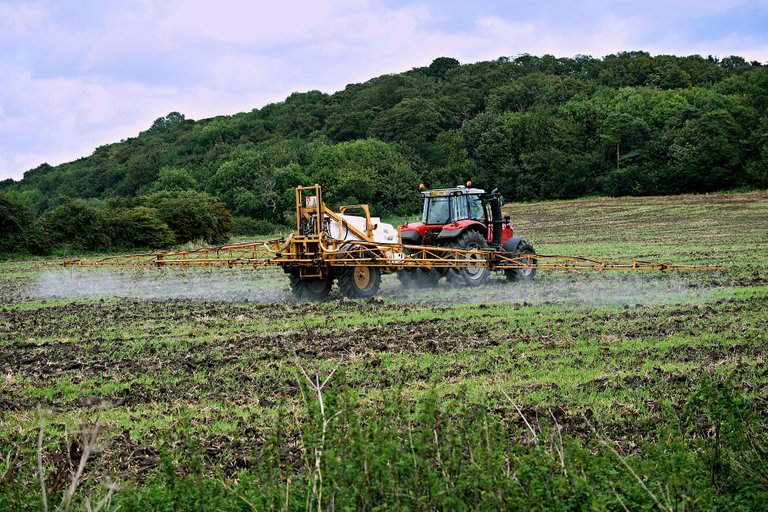 Foto di Martin Ludlam da Pixabay
Spero vi sia piaciuto questo articolo e grazie per aver letto fino a qui!
Se vi interessa l'ambito, vi lascio il link di alcuni post che ho scritto in passato sulla chimica degli elementi della tavola periodica, tra cui potete trovare anche alcuni metalli: Calcio, Zinco, Ferro, Alluminio, Rame, Argento e Magnesio!
Alla prossima,
Delilha
---
Sources - Fonti:
European Pharmacopeia
http://users.ge.ibf.cnr.it/marchetti/piombo/tossicitadelpiombo.html
https://it.wikipedia.org/wiki/Saturnismo
https://www.issalute.it/index.php/la-salute-dalla-a-alla-z-menu/m/mercurio
---