Hello everyone and welcome back to my Blog!
In Europe, many people take one or more food supplements every day, often without consulting a doctor or pharmacist and relying on products of dubious origin.
In this post I would like to talk to you about food supplements to try to offer a complete overview on the subject.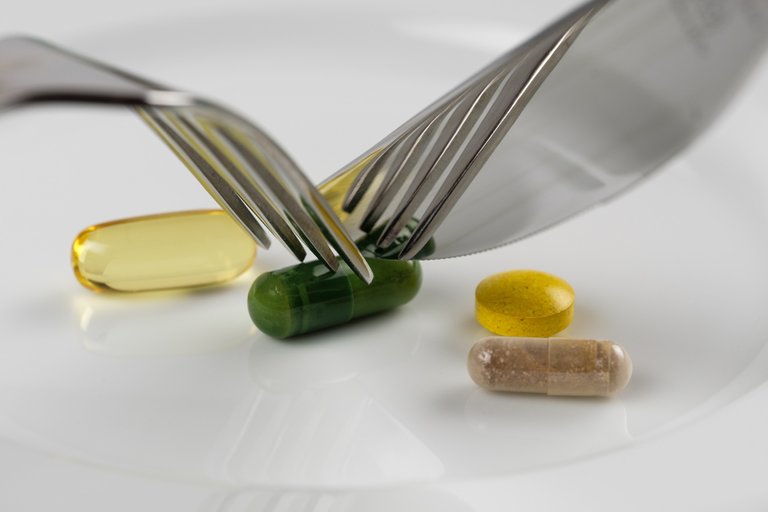 Photo by Bruno /Germany from Pixabay
Introduction
Supplements include a wide and differentiated range of products which generally have the purpose of integrating the food ration of an individual, if it is not possible to satisfy specific nutritional needs with food alone. We can find, for example:
Vitamins and/or minerals;
Amino acids or derivatives such as creatine;
Proteins and/or energetics;
Fatty acids, such as omega 3 for preventive purposes;
Probiotics;
Fibers for intestinal function or metabolic control;
Phyto-supplements (based on plants);
Adjuvants for weight control or reduction;
...
Correct eating habits are certainly sufficient to fully cover the nutritional needs of almost the entire population. Therefore, except in very rare and well-selected cases, the use of supplements is completely unjustified and not free from potential health risks.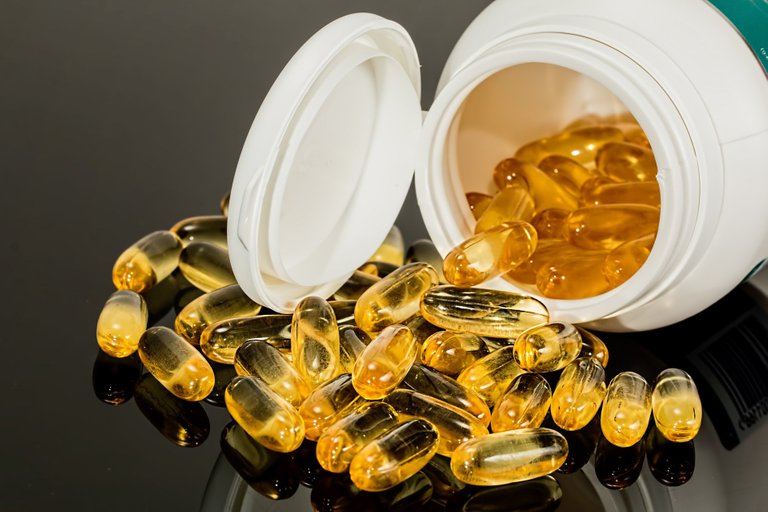 Photo by Steve Buissinne from Pixabay
European legislation
In Europe, the marketing of food supplements is subject to the label notification procedure to the Ministry of Health, a process consisting of several steps:
The manufacturer sends the product label to the Ministry of Health, which within 90 days evaluates the product for aspects relating to composition and labeling, or compliance in order to ensure product safety and correct information for consumers;
The rule of "silence-consent" applies;
In the event of a positive evaluation, the product is entered in the register of food supplements, with a code whose details can be reported on the label itself;
Scientific documentation may also be required for a more appropriate assessment of the effects of the constituents and the safety of use and any changes to the label or the insertion of warnings for consumer protection may be required.
The production and packaging of the supplements must take place in companies authorized by the Ministry of Health and the Local Health Authority (in Italy ASL), which ascertain the existence of the hygienic-sanitary conditions and the technical requirements for production. For this reason, companies must apply all HACCP (Hazard Analysis and Critical Control Points) standards for quality control at all stages of the production process.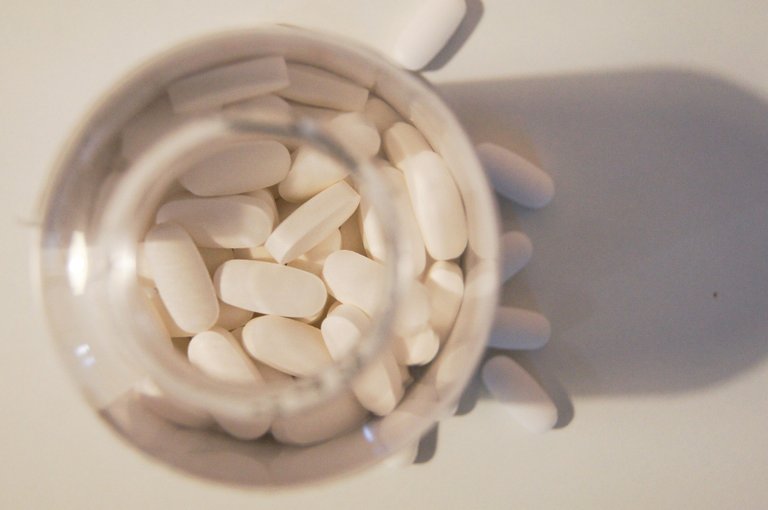 Photo by tanya nova from Pixabay
Advertising and composition
The use of supplements should not be promoted or intended as a means to correct incorrect eating habits.
The advertising of these products must not attribute therapeutic or curative properties and, in addition, there must be no statements implying that a balanced diet is not able to provide nutrients in sufficient quantities. Indeed, there must be a phrase such as "The product should always be used as part of a varied and balanced diet and a healthy lifestyle".
The packaging of the supplements must contain information on the quantity and method of consumption to achieve the beneficial effect.
Regarding the composition, tablets, capsules, powders, vials or the like must be free of significant caloric content and must provide 15-50% of the reference values. This means that the desired additional factor content must be significant, and not represent a placebo dose. In the end, it is necessary to prove that the bioavailability is adequate.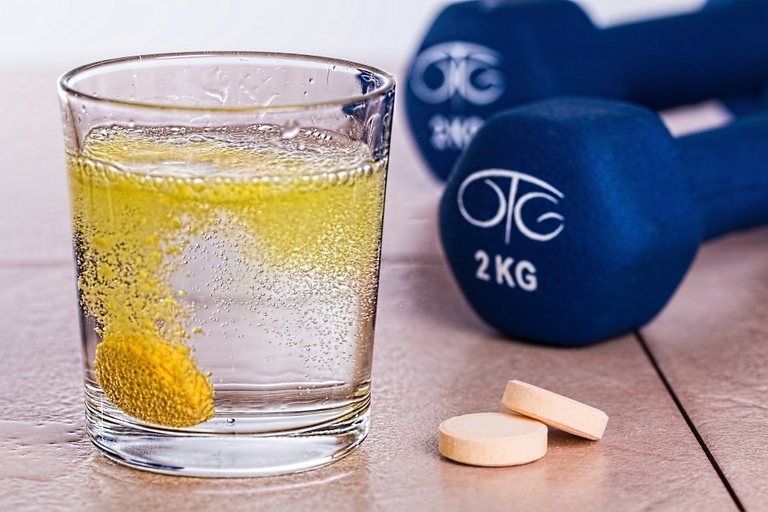 Photo by Steve Buissinne from Pixabay
Why use them
There are particular moments in life when taking supplements can be strongly recommended:
Pregnancy and breastfeeding;
Growth;
Intense physical activity;
Prolonged therapy with antibiotics and sulfonamides.
Sportspeople have an increase in metabolic activity and it is possible to resort to the use of certain supplements in the event of increased:
Metabolic demand;
Sweating;
Need for minerals;
Oxidative stress;
Protein requirement.
In some conditions it is necessary to supplement even just one micronutrient, in other cases a global integration is required. In the first case, a product that provides only that micronutrient in the correct quantity is considered excellent, in the second case it will be necessary to resort to a multiple supplement.
In these physiological and/or pathological situations, a well formulated supplement, whose vitamin content is significant but without incurring the risk of overdose, can be a valid tool to maintain or recover a good state of health.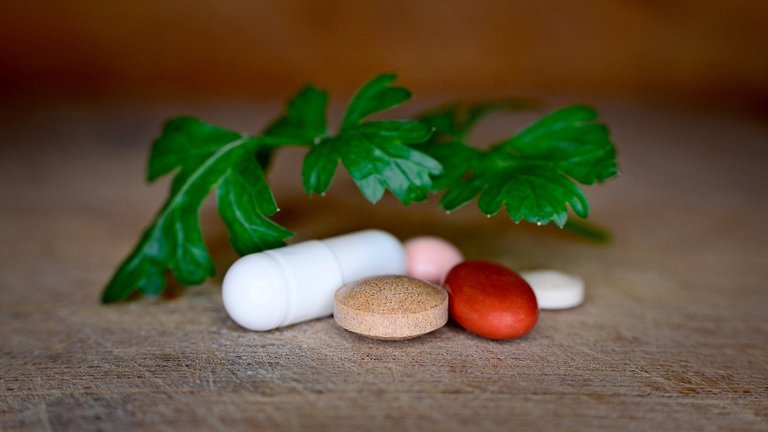 Photo by Jerzy Górecki from Pixabay
Vitamin supplements
Based on the greater dietary introduction of carbohydrates and proteins in athletes, and due to the greater production of free radicals resulting from intense physical activity, supplementation with B vitamins and vitamins with antioxidant activity appears to be lawful and harmless (such as C, E and carotenoids) up to 100% of the recommended dose in periods of more intense training.
However, it should be remembered that vitamin supplements can only improve performance in athletes who are deficient in these vitamins! It has not yet been shown that this type of supplementation results in an improvement in athletic performance in athletes with normal levels of vitamins.
Finally, vitamins and antioxidants from the diet, although they have a chemical structure identical to those of synthesis, are more effective, probably due to the synergistic effect with other components present in the food.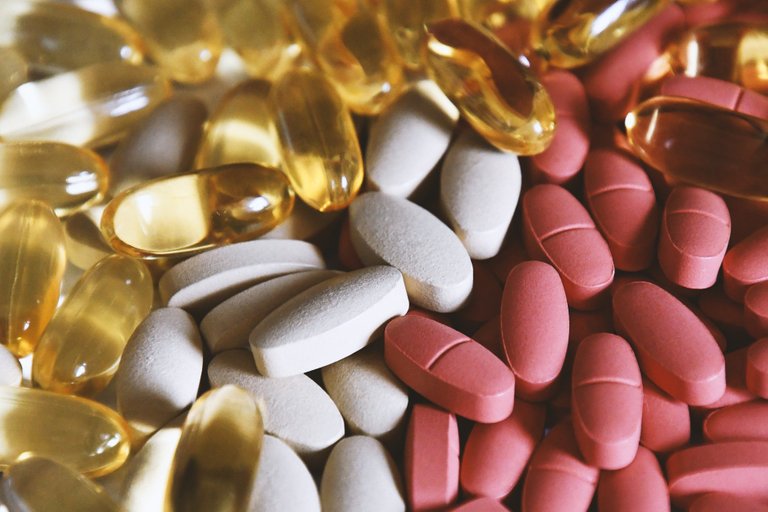 Photo by Erika Varga from Pixabay
Hydro-saline supplements
A suitable intake of liquids is aimed at maintaining good thermoregulatory abilities and preventing dehydration during prolonged effort. For this reason, it is essential to replenish the water at the end of physical exercise and, if the sweat losses are very important, also to replenish the mineral salts.
Water-saline supplements must be isotonic with respect to plasma, in order to avoid the recall of water in the gastrointestinal tract with further worsening of dehydration.
Usually, these products presented simple carbohydrates and/or maltodextrins, with concentrations between 2-6%, and the integration of vitamin C is optional. In addition, the electrolyte concentration must be as follows:
Sodium 20-50 mEq/L;
Chlorine 36 mEq/L;
Potassium 7.5 mEq/L;
Magnesium 4.1 mEq/L.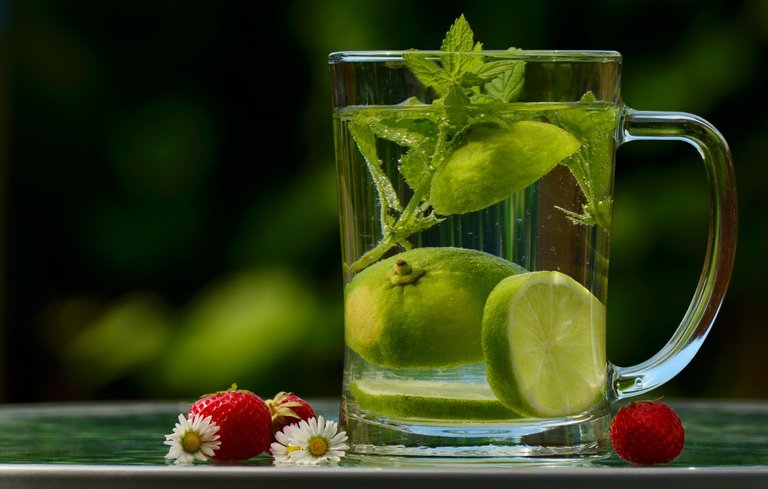 Photo by congerdesign from Pixabay
Protein supplements
The use of proteins for energy purposes is negligible at rest, but in prolonged exercise they can provide 3-18% of energy and their use as an energy source increases if carbohydrates are scarce.
Products aimed at protein supplementation must be composed of:
Chemical index of proteins equal to at least 80% of that of the FAO/WHO reference protein and the calories provided by the protein quota must be dominant with respect to the total calories of the product;
Vitamins, in particular B6 in quantities not less than 0.02 mg/g of protein because it is involved in protein metabolism.
Protein supplements are contraindicated in cases of kidney and liver diseases, pregnancy and under 12 years. In addition, medical advice is required for use over 6-8 weeks.
Creatine
Creatine is present almost exclusively in muscle (95%), both as a free and phosphorylated form. Other organs that contain creatine are the heart, brain, testes and retina. It is synthesized endogenously from the amino acids glycine, arginine and S-adenosyl-methionine.
In a 70 kg male subject, the estimated total creatine is about 120 g. The turnover is about 1.5%, corresponding to 2 g/day with irreversible conversion to creatinine, which is then excreted in the urine. This loss is covered both by the endogenous synthesis and by the dietary intake mainly from meat and fish.
In its phosphorylated form, creatine is a highly energetic metabolite that has the purpose of resynthesizing ATP in the myofibrils.
The use of creatine can be configured for dietary purposes, as for other substances synthesized by the body, in relation to particular needs related to increased needs or reduced synthesis.
If the recommended dose is 4-6 g/day, this cannot exceed an intake period of 30 days and, beyond this period, the dose should not exceed 3 g/day.
Creatine is strongly not recommended in case of renal failure, a disease in which there is an accumulation of urea and metabolites of protein catabolism (uremias), with serious repercussions on health.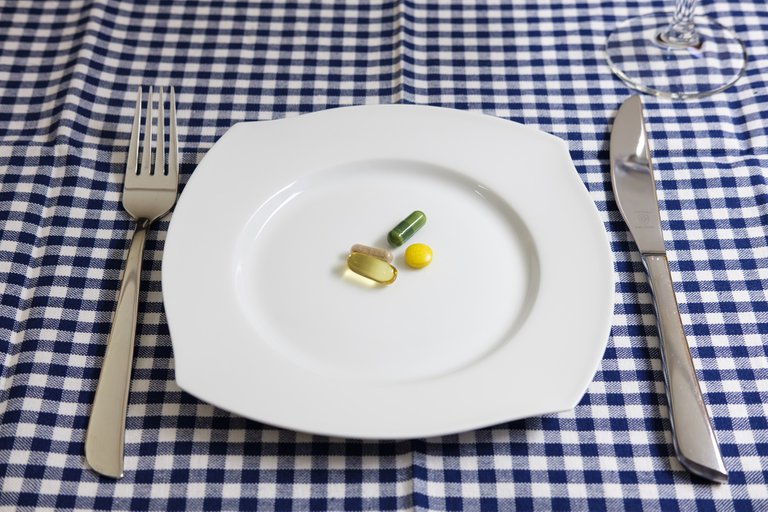 Photo by Bruno /Germany from Pixabay
Amino Acid Supplements
Branched-chain amino acids are commonly referred to as BCAAs and include leucine, isoleucine, valine, methionine, threonine, lysine, phenylalanine and tryptophan. They are essential because they play an energetic role in the muscles, as their carbonaceous skeleton can be converted into glucose or acetyl-coenzymeA.
After a protein meal, BCAAs account for 20% of the amino acids in the portal circulation. Not being captured by the liver, they represent 60% of the free amino acids circulating in the systemic circulation. They are avidly absorbed by the muscle: in the first post-prandial hour, the amino acid uptake of the muscles consists of 50% BCAAs, after 2-3 hours this percentage rises to 90-100%.
Good sources of BCAAs are dairy products, red meat and eggs. The amount of hires one daily should not normally exceed 5 g/day, and a 2:1:1 ratio of leucine, isoleucine and valine is preferable.
According to some studies, these amino acids are able to:
Promote protein synthesis with an anabolic effect;
Promote recovery processes after a muscular workload;
Decrease central fatigue.
Leucine, in particular, has been recognized as a stimulator of protein synthesis in skeletal muscle, thus leading to an increase in lean mass through increased transcription of mRNAs for actin and myosin.
The hypothesis of the reduction of central fatigue is based on the fact that the BCAAs reach the central nervous system and lead to a lower synthesis of serotonin. This would lead to a release in the appearance of the feeling of fatigue and, thus, the athlete can continue in the effort.
Again, for prolonged use, a doctor's opinion is required, and supplements should not be taken in cases of kidney and liver diseases, pregnancy and under 12 years of age.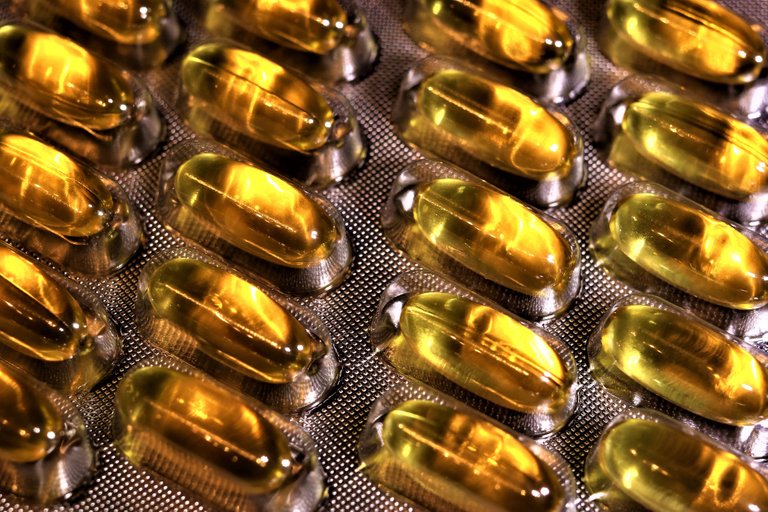 Photo by René Schué from Pixabay
Conclusion
Supplements of nutrients in excessive quantities, such as to exceed the needs of the healthy body, are, especially if prolonged and irrational, inconvenient as they do not lead to advantages on physical condition or performance and only reveal themselves as an unnecessary overload to be disposed of.
It is not secondary that the supplements can root incorrect eating habits, overshadowing the importance of proper nutrition.
Finally, it has been seen that taking supplements can create a psychological dependence in which one seeks "something external" capable of rapidly and artificially improving one's performance.
Before use, therefore, it is advisable to read the labels carefully and check their contents, do not exceed the indicated intake quantities and follow any warnings. It is important not to buy products that do not contain clear data on the ingredients used and constituent principles on the label.
Personally, I recommend that you always consult your doctor or pharmacist before taking any type of dietary supplement.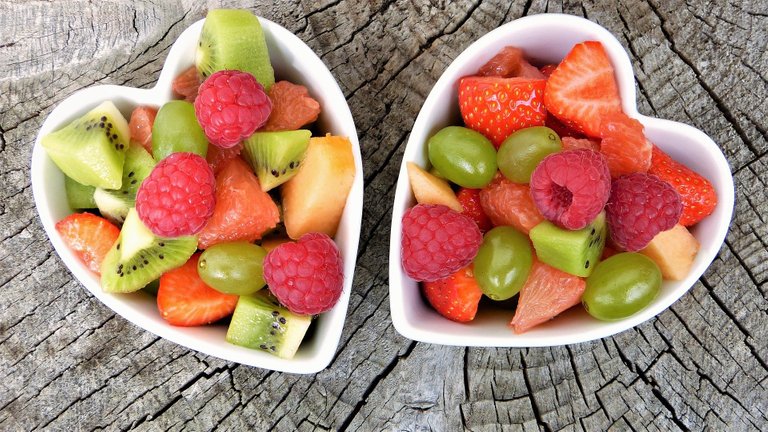 Photo by silviarita from Pixabay
There is really a lot to say about the world of supplements and I'd like to tell you more about it soon.
Hope you enjoyed this post! Let me know what you think of this hot topic.
See you next time,
Delilha
---
ITA
Ciao a tutti e bentornati sul mio Blog!
In Europa moltissime persone assumono ogni giorno uno o più integratori alimentari, spesso senza aver consultato né medico né farmacista e affidandosi a prodotti di dubbia provenienza.
In questo post mi piacerebbe parlarvi degli integratori alimentari per cercare di offrire una panoramica completa sull'argomento.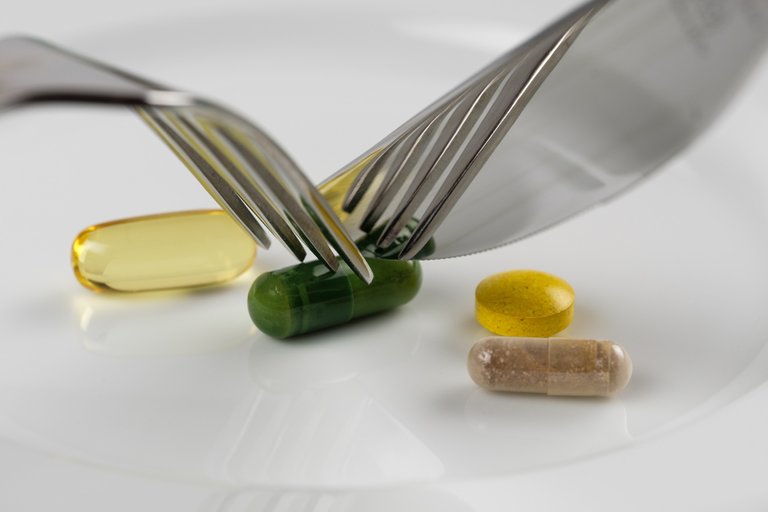 Foto di Bruno /Germany da Pixabay
Introduzione
Gli integratori comprendono una gamma vasta e differenziata di prodotti i quali hanno lo scopo, in genere, di integrare la razione alimentare di un individuo, qualora non sia possibile con i soli alimenti soddisfare i fabbisogni nutrizionali specifici. Possiamo trovare, ad esempio:
Vitamine e/o minerali;
Amminoacidi o derivati come la creatina;
Proteine e/o energetici;
Acidi grassi, come gli omega 3 a scopo preventivo;
Probiotici;
Fibre per la funzionalità intestinale o controllo metabolico;
Fito-integratori (a base di piante);
Coadiuvanti per il controllo o la riduzione del peso;
…
Abitudini alimentari corrette sono certamente sufficienti a coprire per intero i fabbisogni nutrizionali della quasi totalità della popolazione. Pertanto, salvo rarissimi e ben selezionati casi, il ricorso all'uso di integratori è del tutto ingiustificato e non scevro da potenziali rischi per la salute.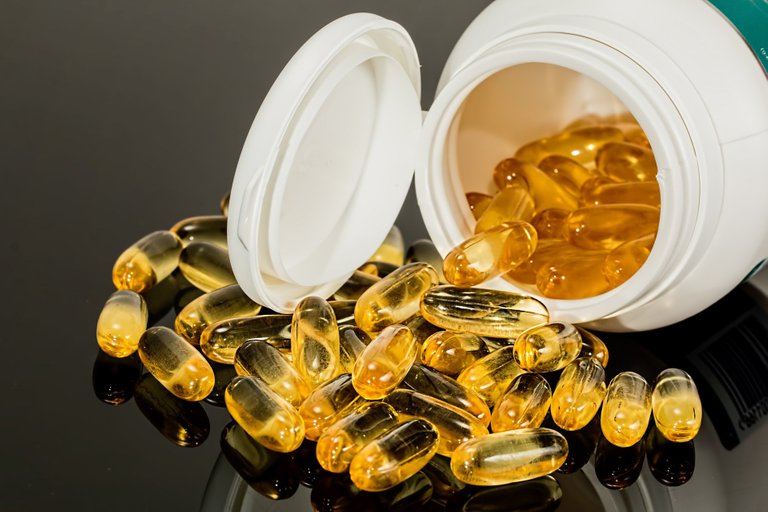 Foto di Steve Buissinne da Pixabay
Regolamentazione europea
In Europa, l'immissione in commercio degli integratori alimentari è subordinata alla procedura di notifica dell'etichetta al Ministero della Salute, un processo costituito da diversi step:
Il produttore invia l'etichetta del prodotto al Ministero della Salute, che entro 90 giorni valuta il prodotto per gli aspetti relativi alla composizione e all'etichettatura, ovvero la conformità al fine di garantire la sicurezza dei prodotti e la corretta informazione ai consumatori;
Vale la regola del "silenzio-assenso";
In caso di valutazione positiva, il prodotto è inserito nel registro degli integratori alimentari, con un codice i cui estremi possono essere riportati nell'etichetta stessa;
Può anche essere richiesta documentazione scientifica per una valutazione più appropriata degli effetti dei costituenti e della sicurezza d'uso e prescritte eventuali modifiche all'etichetta o inserimento di avvertenze per la tutela dei consumatori.
La produzione e il confezionamento degli integratori devono avvenire in aziende autorizzate dal Ministero della Salute e dalla Azienda Sanitaria Locale, i quali accertano la sussistenza delle condizioni igienico-sanitarie e dei requisiti tecnici per la produzione. Per questo motivo, le aziende devono applicare tutte le norme HACCP (Hazard Analysis and Critical Control Points) per il controllo di qualità in tutte le fasi del processo produttivo.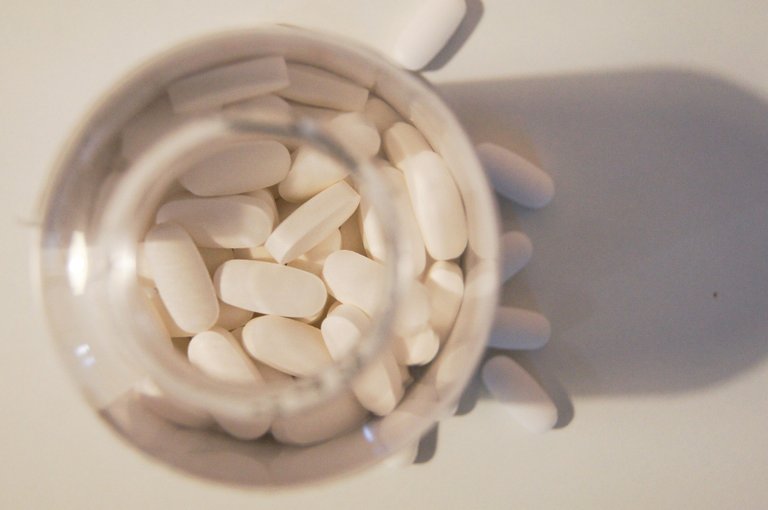 Foto di tanya nova da Pixabay
Pubblicità e composizione
L'impiego degli integratori non dovrebbe essere promosso né inteso come mezzo per correggere comportamenti alimentari scorretti.
La pubblicità di questi prodotti non deve attribuire proprietà terapeutiche o curative e, inoltre, non devono essere presenti diciture che sottintendono che una dieta equilibrata non è in grado di apportare sostanze nutritive in quantità sufficienti. Anzi, va riportata sempre una frase del tipo "Il prodotto va utilizzato nell'ambito di una dieta varia ed equilibrata e uno stile di vita sano".
Nella confezione degli integratori devono essere riportate indicazioni sulla quantità e modalità di consumo per conseguire l'effetto benefico.
Per quanto riguarda la composizione, tavolette, capsule, polveri, flaconcini o simili devono essere privi di contenuto calorico significativo e devono fornire il 15-50% dei valori di riferimento. Ciò significa che il contenuto di fattori che si desidera supplementare deve essere significativo, e non rappresentare una dose placebo. Infine, è necessario provare che la biodisponibilità sia adeguata.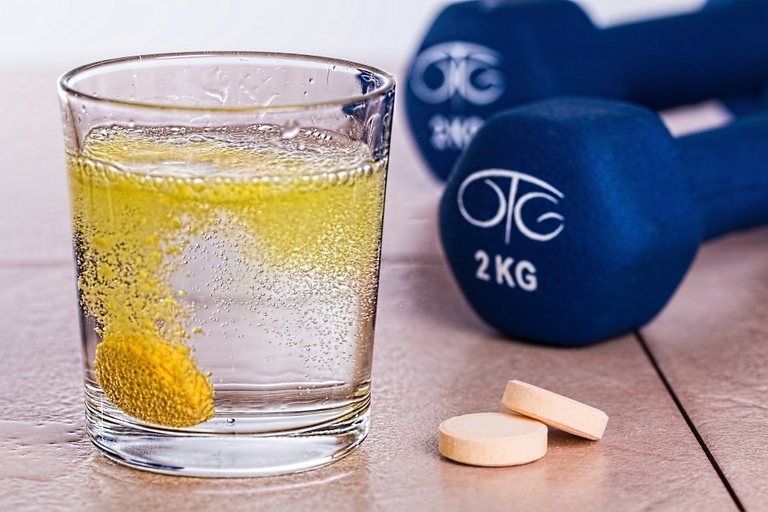 Foto di Steve Buissinne da Pixabay
Perché utilizzarli
Vi sono particolari momenti della vita in cui l'assunzione di integratori può essere fortemente consigliata:
Gravidanza e allattamento;
Crescita;
Attività fisica intensa;
Terapia prolungata con antibiotici e sulfamidici.
Gli sportivi presentano un aumento dell'attività metabolica e si può ricorrere all'uso di determinati integratori nel caso in cui si verifichino aumentati:
Richiesta metabolica;
Sudorazione;
Necessità di minerali;
Stress ossidativo;
Richiesta proteica.
In alcune condizioni è necessaria la supplementazione anche solo di un micronutriente, in altri casi è necessaria un'integrazione globale. Nel primo caso, viene considerato ottimo un prodotto che apporta solo quel micronutriente in quantità corretta, nel secondo caso occorrerà ricorrere a un integratore plurimo.
In queste situazioni fisiologiche e/o patologiche, un integratore ben formulato, il cui contenuto in vitamine sia significativo ma senza incorrere nel rischio di sovradosaggio, può essere un valido strumento per mantenere o recuperare un buono stato di salute.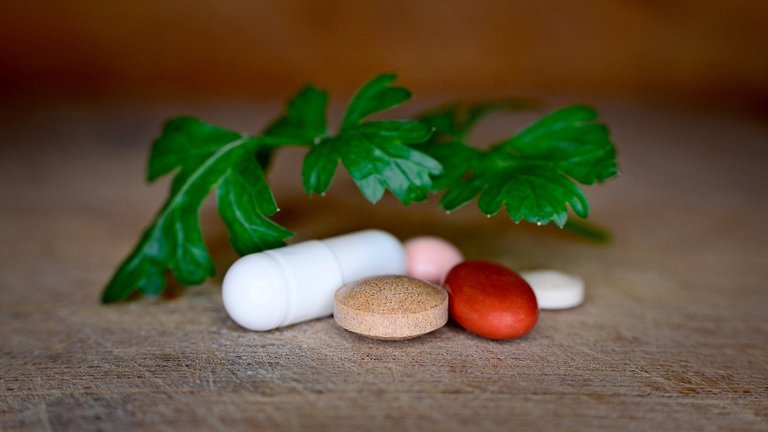 Foto di Jerzy Górecki da Pixabay
Integratori vitaminici
In base alla maggiore introduzione dietetica di carboidrati e proteine che si ha negli atleti, e per la maggiore produzione di radicali liberi conseguente all'intensa attività fisica, appare lecita e priva di pericoli una supplementazione con vitamine del gruppo B e vitamine ad attività antiossidante (come C, E e carotenoidi) fino anche al 100% della dose raccomandata nei periodi di allenamento più intenso.
È tuttavia da ricordare che gli integratori vitaminici possono migliorare la performance solo in atleti che risultino carenti di tali vitamine! Non è ancora stato dimostrato che questo tipo di supplementazioni determini un miglioramento della performance atletica in atleti con normali livelli di vitamine.
Infine, le vitamine e gli antiossidanti provenienti dalla dieta, sebbene abbiano struttura chimica identica a quelli di sintesi, sono maggiormente efficaci, probabilmente per l'effetto sinergico con altri componenti presenti nell'alimento.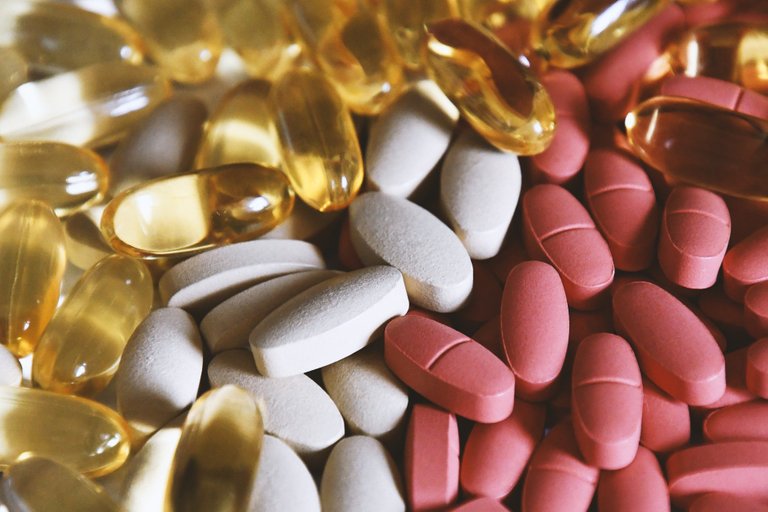 Foto di Erika Varga da Pixabay
Integratori idro-salini
Un'idonea assunzione di liquidi ha lo scopo di conservare buone capacità di termoregolazione e di impedire la disidratazione nel corso di sforzo prolungati. Per questo motivo, è indispensabile reintegrare l'acqua al termine dell'esercizio fisico e, se le perdite di sudore sono molto importanti, anche reintegrare i sali minerali.
Gli integratori idrico-salini devono essere isotonici rispetto al plasma, in modo da evitare il richiamo di acqua nel tratto gastrointestinale con ulteriore peggioramento della disidratazione.
Solitamente, questi prodotti presentato carboidrati semplici e/o maltodestrine, con concentrazione compresa tra 2-6%, e l'integrazione di vitamina C è facoltativa. Inoltre, la concentrazione degli elettroliti deve essere la seguente:
Sodio 20-50 mEq/L;
Cloro 36 mEq/L;
Potassio 7.5 mEq/L;
Magnesio 4,1 mEq/L.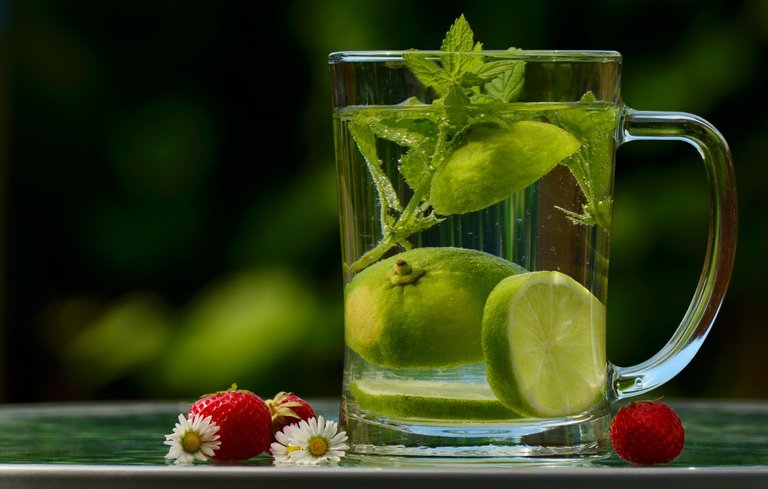 Foto di congerdesign da Pixabay
Integratori proteici
L'utilizzo delle proteine a scopo energetico è trascurabile a riposo, ma nell'esercizio prolungato possono fornire dal 3-18% dell'energia e il loro utilizzo come fonte energetica aumenta se scarseggiano i carboidrati.
I prodotti finalizzati all'integrazione di proteine devono essere composti da:
Indice chimico delle proteine pari almeno all'80% di quello della proteina di riferimento FAO/OMS e le calorie fornite dalla quota proteica devono essere dominanti rispetto alle calorie totali del prodotto;
Vitamine, in particolare la B6 in quantità non inferiore a 0,02 mg/g di proteine perché coinvolta nel metabolismo proteico.
Gli integratori proteici sono controindicati in casi di patologia renale ed epatica, in gravidanza e al di sotto dei 12 anni. Inoltre, in caso di uso oltre 6-8 settimane è necessario il parere di un medico.
Creatina
La creatina è presente quasi esclusivamente nel muscolo (95%), sia come forma libera che fosforilata. Altri organi che contengono la creatina sono cuore, cervello, testicoli e retina. Essa viene sintetizzata endogenamente a partire dagli amminoacidi glicina, arginina e S-adenosil-metionina.
In un soggetto maschile di 70 kg, la creatina totale stimata è di circa 120 g. Il turnover è di circa 1,5%, corrispondente a 2 g/giorno con conversione irreversibile a creatinina, poi escreta con le urine. Questa perdita è coperta sia dalla sintesi endogena che dall'apporto dietetico principamente da carne e pesce.
Nella sua forma fosforilata, la creatina è un metabolita fortemente energetico che ha lo scopo di risintetizzare ATP a livello delle miofibrille.
L'utilizzo di creatina si può configurare a fini dietetici, come per altre sostanze sintetizzate dall'organismo, in relazione a particolari esigenze legate ad aumentato fabbisogno o a una ridotta sintesi.
Se la dose consigliata è pari a 4-6 g/giorno, questa non può superare un periodo di assunzione di 30 giorni e, oltre tale periodo, la dose non deve superare 3 g/giorno.
La creatina è fortemente sconsigliata in caso di insufficienza renale, patologia in cui si verifica un accumulo di urea e dei metaboliti del catabolismo delle proteine (uremie), con gravi ripercussioni sulla salute.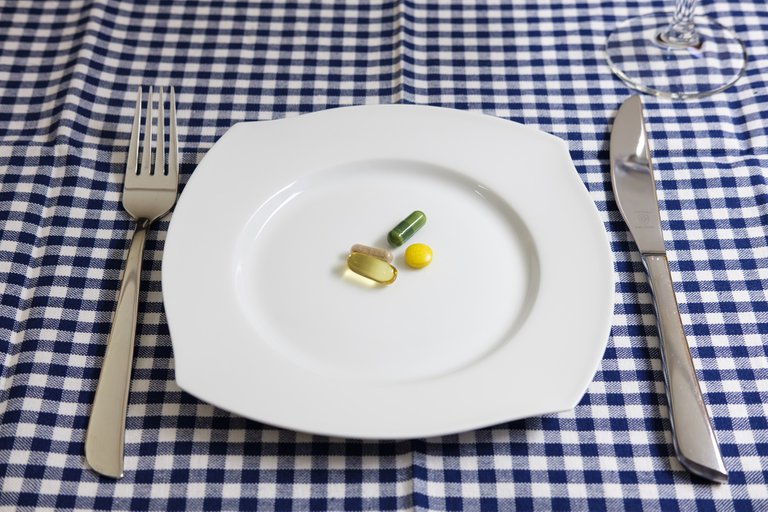 Foto di Bruno /Germany da Pixabay
Integratori amminoacidici
Gli amminoacidi a catena ramificata sono comunemente definiti con la sigla BCAA e comprendono leucina, isoleucina, valina, metionina, treonina, lisina, fenilalanina e triptofano. Essi sono essenziali perché ricoprono un ruolo energetico a livello muscolare, in quanto il loro scheletro carbonioso può essere convertito in glucosio o acetil-coenzimaA.
Dopo un pasto proteico, i BCAA rappresentano il 20% degli amminoacidi nella circolazione portale. Non essendo captati dal fegato, rappresentano il 60% degli amminoacidi liberi circolanti nella circolazione sistemica. Essi sono avidamente assorbiti dal muscolo: nella prima ora post-prandiale, l'uptake amminoacidico dei muscoli è costituito per il 50% da BCAA, dopo 2-3 ore tale percentuale sale a 90-100%.
Buone fonti di BCAA sono latticini, carne rossa e uova. La quantità di assunzione giornaliera non dovrebbe essere, di norma, superiore a 5 g/giorno, ed è preferibile un rapporto 2:1:1 di leucina, isoleucina e valina.
Secondo alcuni studi, questi amminoacidi sarebbero in grado di:
Promuovere la sintesi proteica con effetto anabolizzante;
Favorire i processi di recupero dopo un carico di lavoro muscolare;
Diminuire la fatica centrale.
La leucina, in particolare, è stata riconosciuta come uno stimolatore della sintesi proteica nel muscolo scheletrico, determinando in tal modo un aumento della massa magra tramite aumentata trascrizione dei mRNA per actina e miosina.
L'ipotesi della riduzione della fatica centrale ha come base il fatto che i BCAA raggiungono il sistema nervoso centrale e portano a una minore sintesi di serotonina. Questo porterebbe a un rilascio nella comparsa della sensazione di fatica e, così, l'atleta può continuare nello sforzo.
Anche in questo caso, per l'uso prolungato è necessario il parere del medico, è gli integratori non vanno assunti in caso di patologia renale, epatica, gravidanza e al di sotto dei 12 anni.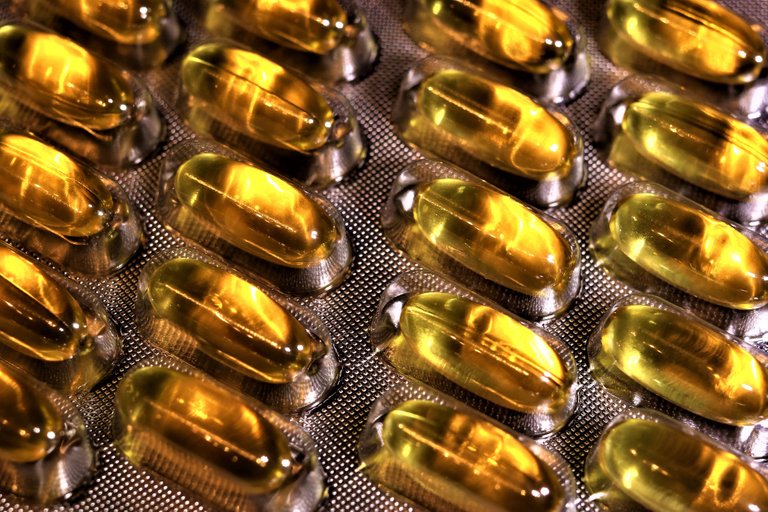 Foto di René Schué da Pixabay
Conclusione
Integrazioni di nutrienti in quantità eccessive, tali da superare i fabbisogni dell'organismo sano, sono, soprattutto se prolungate e irrazionali, sconvenienti in quanto non comportano vantaggi sulla condizione fisica o sulla prestazione e si rivelano solo come un inutile sovraccarico da smaltire.
Non è secondario il fatto che il ricorso all'integrazione può radicare abitudini alimentari scorrette, facendo passare in secondo piano l'importanza di una corretta alimentazione.
Infine, si è visto che l'assunzione di integratori può creare una dipendenza psicologica in cui si ricerca "qualcosa di esterno" in grado di migliorare rapidamente e artificiosamente la propria performance.
Prima dell'uso, quindi, è bene leggere le etichette attentamente e verificarne i contenuti, non superare le quantità di assunzione indicate e attenersi a eventuali avvertenze. È importante non acquistare prodotti che non contengano in etichetta dati chiari sugli ingredienti utilizzati e sui principi costituenti.
Personalmente, consiglio di consultare sempre il proprio medico o farmacista prima di assumere qualsiasi tipo di integratore alimentare.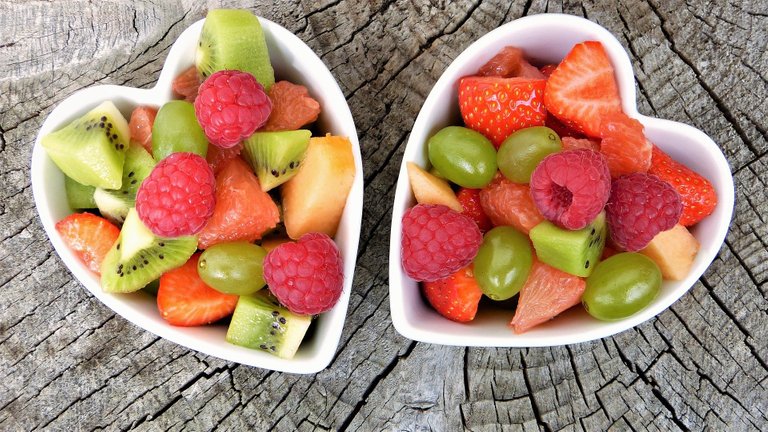 Foto di silviarita da Pixabay
Ci sarebbe davvero moltissimo da dire sul mondo degli integratori e mi piacerebbe parlarvene ancora prossimamente.
Spero vi sia piaciuto questo post! Fatemi sapere cosa ne pensate di questo caldo argomento.
Alla prossima,
Delilha
---
Sources - Fonti:
https://www.abodybuilding.com/INTEGRATORI_SPORTIVI.HTM
http://www.salute.gov.it/portale/ministro/p4_8_0.jsp?lingua=italiano&label=servizionline&idMat=APINF&idAmb=IA&idSrv=FSNN&flag=P
https://www.issalute.it/index.php/la-salute-dalla-a-alla-z-menu/i/integratori-alimentari
---