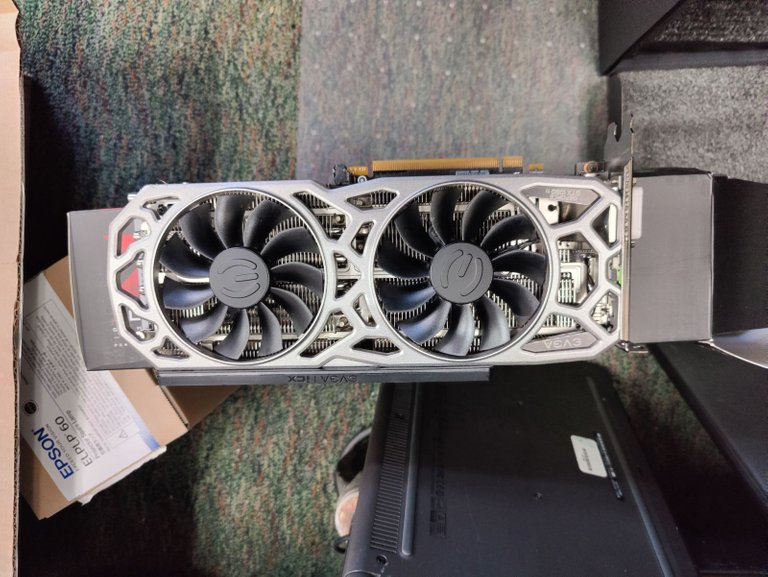 ---
For the last several years I have been running this EVGA GeForce GTX 1080 Ti in my computer. It's my work desktop, so I don't actually do a ton of gaming on it. You never know when some teacher or student is going to come walking into your office and you don't want to be in the middle of blowing someones head off in some FPS.
That being said, it doesn't mean I don't still like to have nice things, so the other day I decided to check with one of my preferred vendors and see what they had in stock for graphics cards.
My machine is custom built and although it is several years old, the specs are still pretty decent.
It has an Intel i7-8700K CPU in it clocked at 3.70 GHz with twelve cores.
I also have 64 GB of RAM in it and a couple M2 drives as well as a 1 TB mechanical hard drive. The case is a Corsair if I remember correctly and the motherboard is an Gigabyte AORUS. I have an EVGA liquid cooling system for the processor.
This is the first time I have ever built this substantial of a PC and it doesn't hurt that my work was bankrolling it. I would likely never spend this much of my own money on a PC. At least not in the past or right now.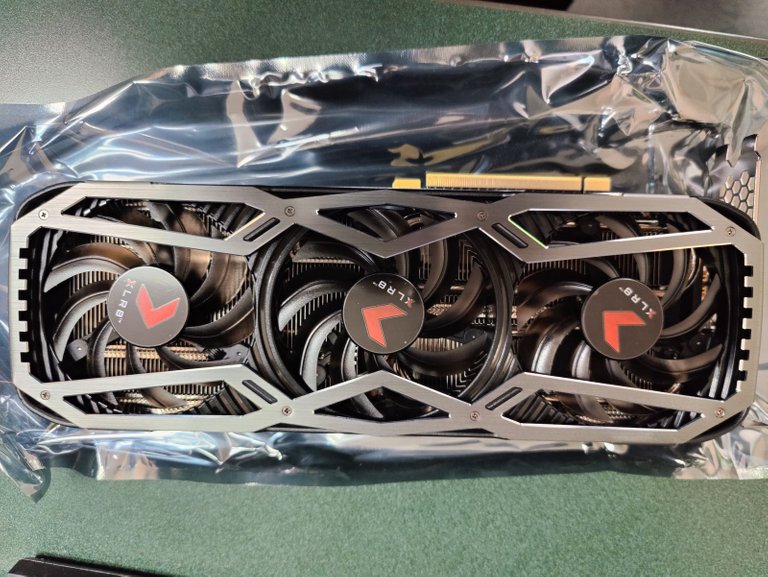 ---
My vendor gave me several options to choose from. I eventually settled on the PNY GeForce RTX 3080 12 GB XLR8 that you see above. It was one of the cheaper models that he quoted me and I figured I shouldn't be too greedy since it isn't really my money.
I honestly didn't do a ton of research on the different models that are available. I just figured anything newer is likely better than my 1080. Looking back, I probably should have splurged for the 3090 for a little bit more, but oh well. I think we all know in six months they will come out with something even better. In another five years when I am ready to upgrade again, it won't even matter.
The old 1080 will be going into the ThreadRipper machine that @iikrypticsii and I built for him to use. It will be replacing an old GeForce 960 or something like that. It should be a definite upgrade for him even though it is a hand me down.
Like I said, I don't really do a lot of gaming at work, but I do handle some light video editing from time to time. I doubt it will ever be an issue, but I could always fall back on that if I suddenly needed to justify my purchase.
The biggest issue I am running into right now is the fact that I can't figure out how to control the LEDs on this new card. I tried installing several different programs, but none of them seem to be able to recognize the card.
Since my old card was the same brand as my cooling system (EVGA) it was pretty easy to adjust the colors, but this PNY has me stumped.
If anyone has a recommendation for me, I am more than willing to listen! It isn't a huge deal at this point, but I'd like to be able to control those LEDs eventually.
At some point I am going to have to fire up a 3D game and put it through its paces. Any recommendations on a good free game to try out on it? Right now the only games I have installed on my PC are Diablo II, Diablo III, and Diablo Immortal. I don't feel like either of those are highly graphics intensive.
Anyone out there running one of these cards? How is it working for you? What do you use it for mainly?
---
---

---
All pictures/screenshots taken by myself or @mrsbozz unless otherwise sourced