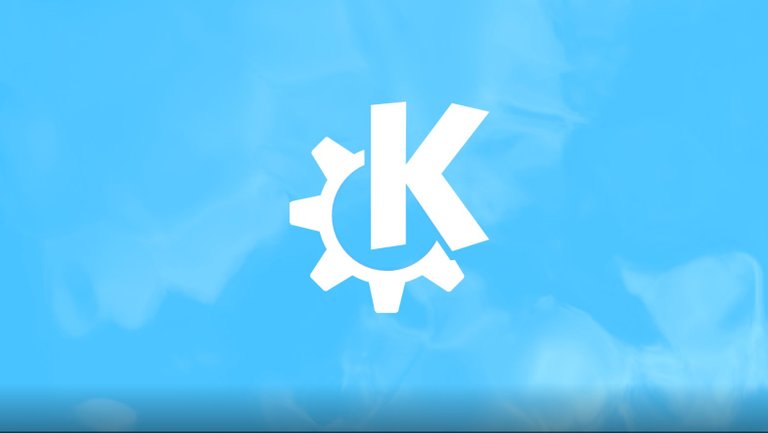 Ya salió Plasma 5.19! Nombre en código "Polished Plasma". / Plasma 5.19 is out! If we gave alliterative names to Plasma releases, this one could be "Polished Plasma".
Plasma fue siempre el valor agregado en KDE. El entorno que hacía parecer ya cuando salión en el año 2014 a las distribuciones de Linux con un toque de diferencia y elegancia.
Especialmente aquellas que lo usaban como entorno gráfico obviamente. En primer lugar Kubuntu, el sabor de Ubuntu que la llevó a la fama, o al menos, al reconocimiento popular.
Actualmente son varias las distros que lo usan: Kaos, KDE Neon, Mageia, Antergos, openSUSE Tumbleweed, Manjaro, ArchLinux y, por supuesto, siempre Kubuntu.
La última actualización de este año (2020) presenta una interfaz y aspectos gráficos en todas sus aplicaciones dignos de mencionarse.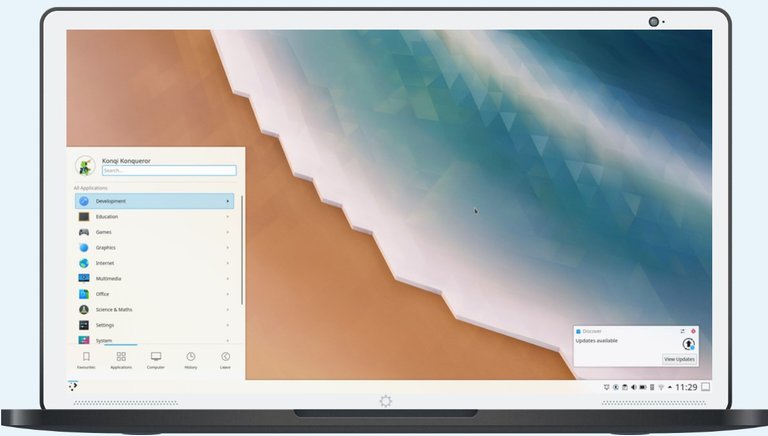 Plasma Launcher te permite iniciar aplicaciones rápida y fácilmente. / The Plasma Launcher lets you quickly and easily launch applications.
Plasma was always the added value in KDE. The environment that already made it appear when it came out in 2014 to Linux distributions with a touch of difference and elegance.
Especially those that obviously used it as a graphic environment. First of all Kubuntu, the flavor of Ubuntu that led to fame, or at least popular recognition.
Currently there are several distros that use it: Kaos, KDE Neon, Mageia, Antergos, openSUSE Tumbleweed, Manjaro, ArchLinux and, of course, always Kubuntu.
This year's latest update (2020) features an interface and graphical aspects in all of its noteworthy applications.

Avatares de usuario completamente nuevos. / Completely New User Avatars.
Una nueva serie de widgets y avatar se presentan en la nueva versión de Plasma. Por ese motivo el equipo de Plasma explica en su página que el primer cambio se observa en el fondo de la pantalla.
El llamativo fondo Flow diseñado por Sandra Smukaste trae una pizca de luz y color a su escritorio. Otro detalle de personalización que probablemente apreciará es que hay una colección completamente nueva de avatares fotográficos para elegir al configurar su usuario.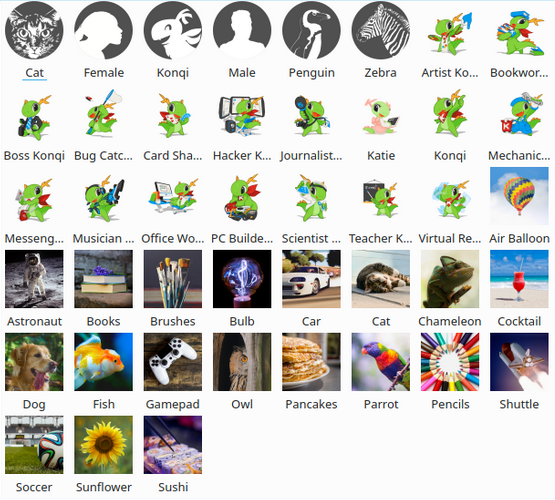 Nuevos avatar de usuario completamento nuevos / Completely New User Avatars
A new series of widgets and avatar are presented in the new version of Plasma. For this reason, the Plasma team explains on its page that the first change is seen at the bottom of the screen.
The striking Flow background designed by Sandra Smukaste brings a pinch of light and color to your desktop. Another customization detail you will probably appreciate is that there is a whole new collection of photo avatars to choose from when setting up your user.

Una nueva y consistente bandeja de aplicaciones. / A new and consistent application tray.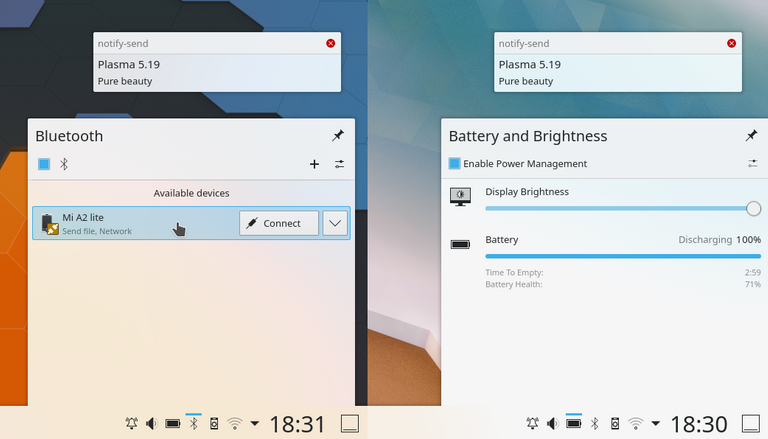 Consistent System Tray Applets

Las aplicaciones GTK3 se aplican inmediatamente a un esquema de color recientemente seleccionado, las aplicaciones GTK2 ya no tienen colores rotos haciendo de esta manera que todo el texto sea más fácil de leer.
GTK3 applications are immediately applied to a newly selected color scheme, GTK2 applications no longer have broken colors making all text easier to read.

La potencia justa en el momento justo / The right power at the right time.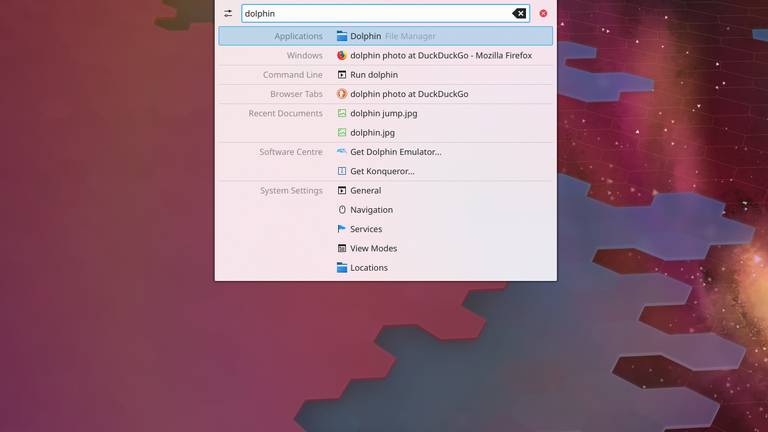 KRunner es el lanzador integrado en el escritorio Plasma / KRunner is the launcher built into the Plasma desktop.
Plasma 5.19 bajo su superficie ligera e intuitiva, es una potencia.
Por lo tanto, puedes elegir las formas de uso justo cuando las necesite y cuando las necesite.
Plasma 5.19 under its light and intuitive surface, is a power.
Therefore, you can choose the forms of use just when you need them and when you need them.

Y además, si esto no fuera ya de por si suficiente para elegirlo......
And also, if this was not enough to choose it ......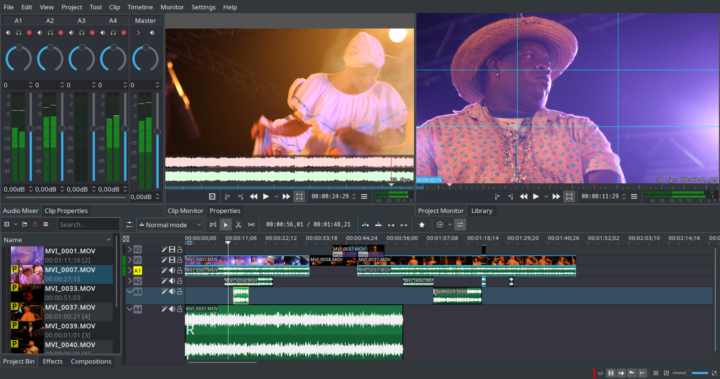 Kdenlive.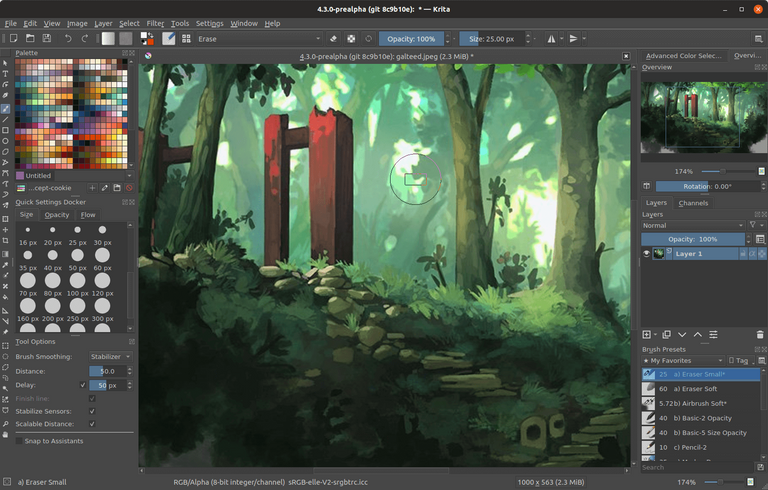 Krita.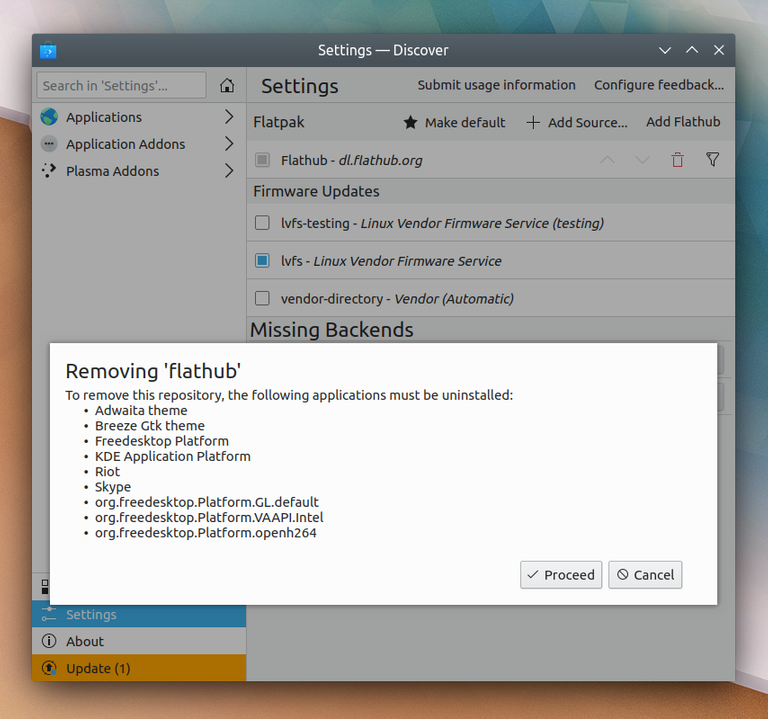 Discover.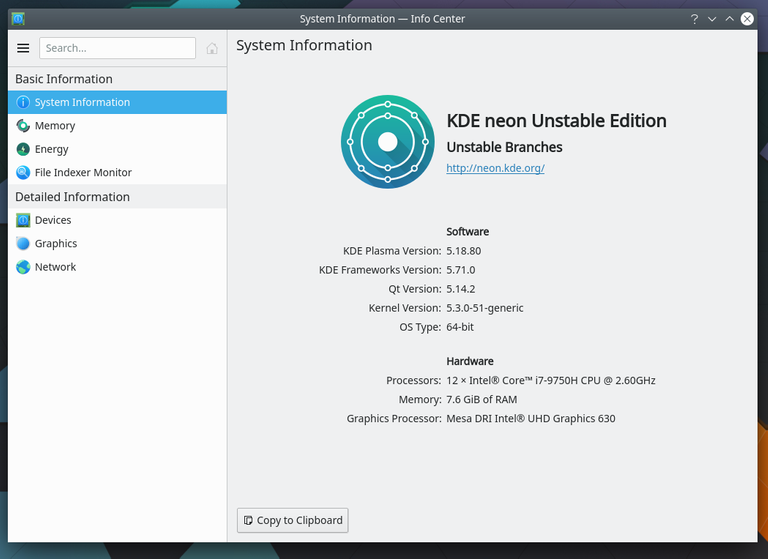 Info Center.
En una palabra un entorno grafico sumamente personalizable.. / In a word, a highly customizable graphic environment ...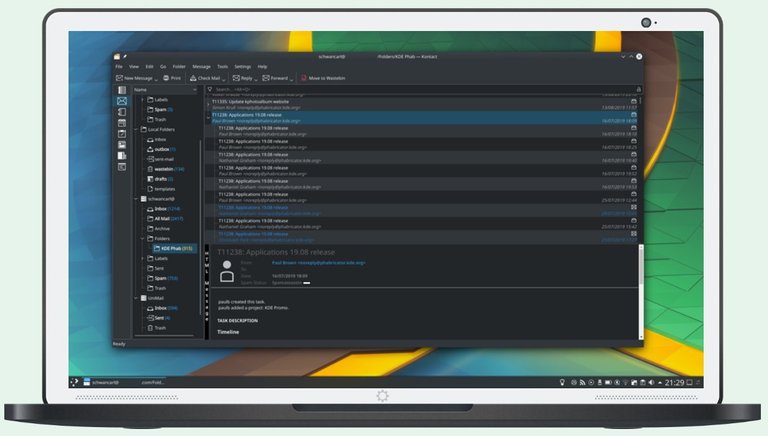 Las imágenes que ilustran este artículo son propias, excepto que se indique específicamente su origen.
Los banners han sido descargados gratuitamente del sitio PNGTREE y modificados con Paint.NET 3D.
The images that illustrate this article are their own, unless their origin is specifically indicated.
The banners have been downloaded for free from the site PNGTREE and modified with Paint.NET 3D.
Más información sobre el autor, incluyendo su trayectoria y los artículos publicados originalmente, modificados y/o actualizados, la pueden encontrar visitando el blog Los Apuntes de Tux
More information about the author, including his career and the articles originally published, modified and / or updated, can be found by visiting the blog Los Apuntes de Tux