It was a hot, summer Sunday. 15th August 2021 was the exact date.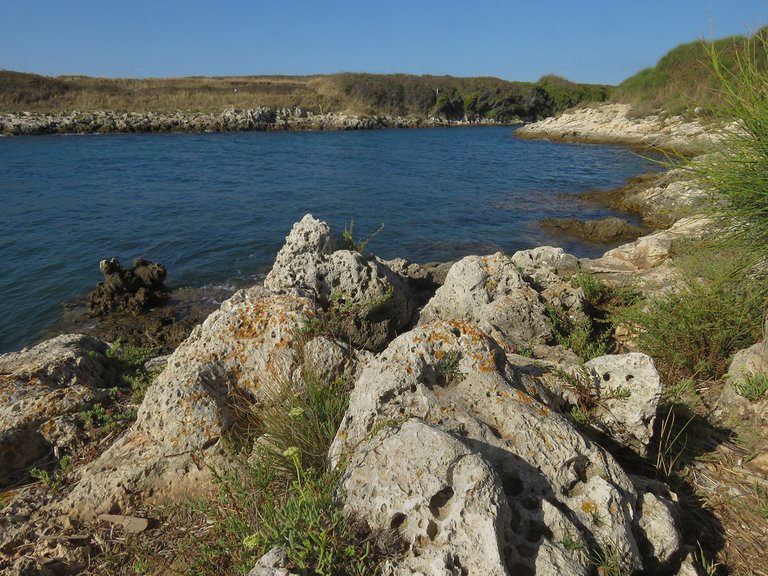 After a refreshing hour of snorkeling and swimming, I went walking along the seashore ...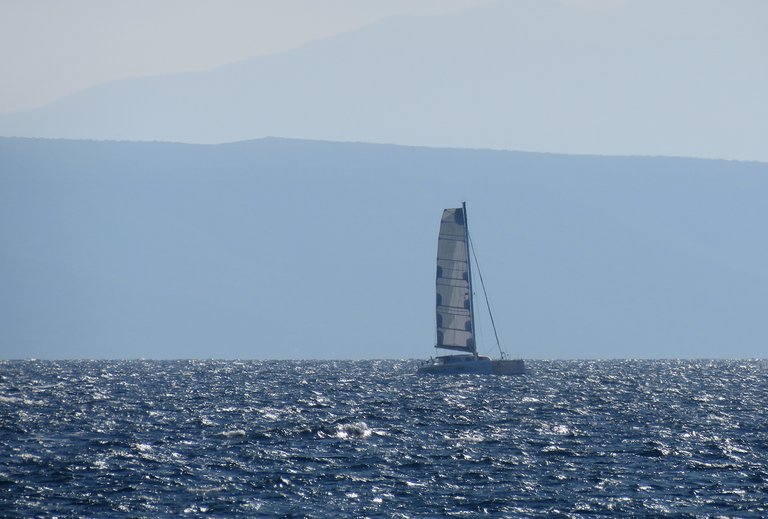 ... in search of scenes and details under the strong midday sun.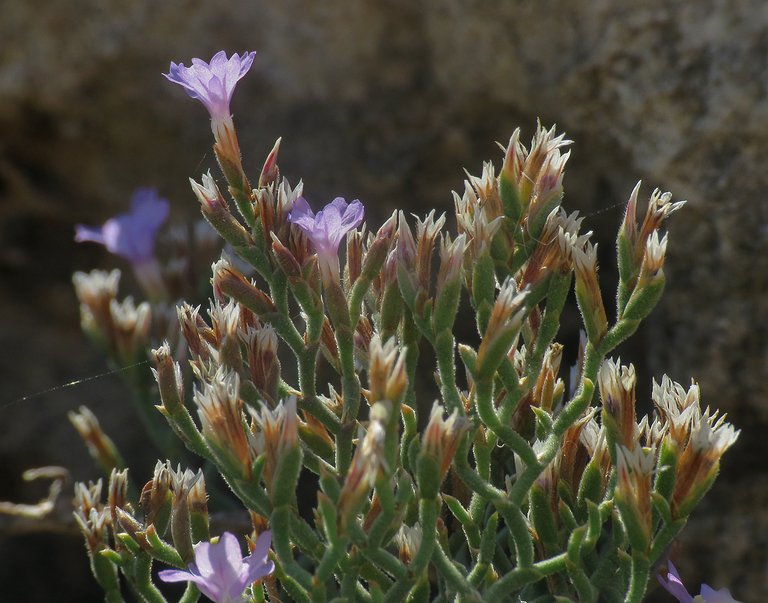 This is the Limonium cancellatum ...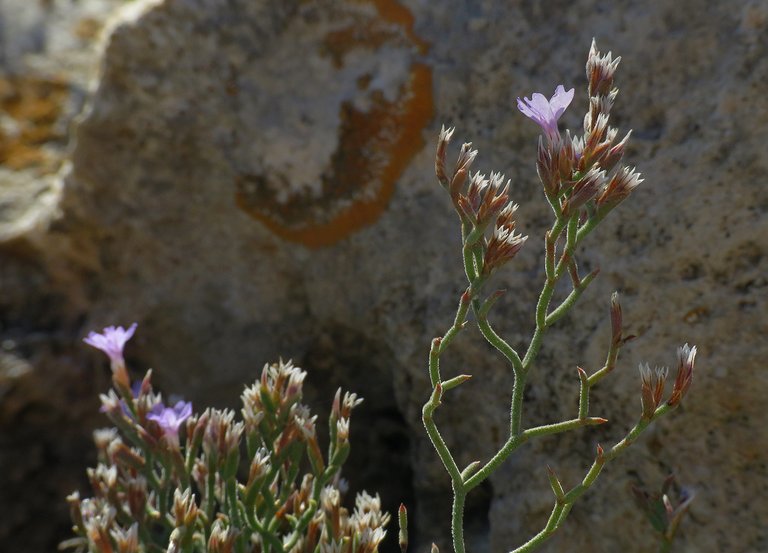 ... a plant that grows very close to the sea, from the cracks and cavities on and between the rocks.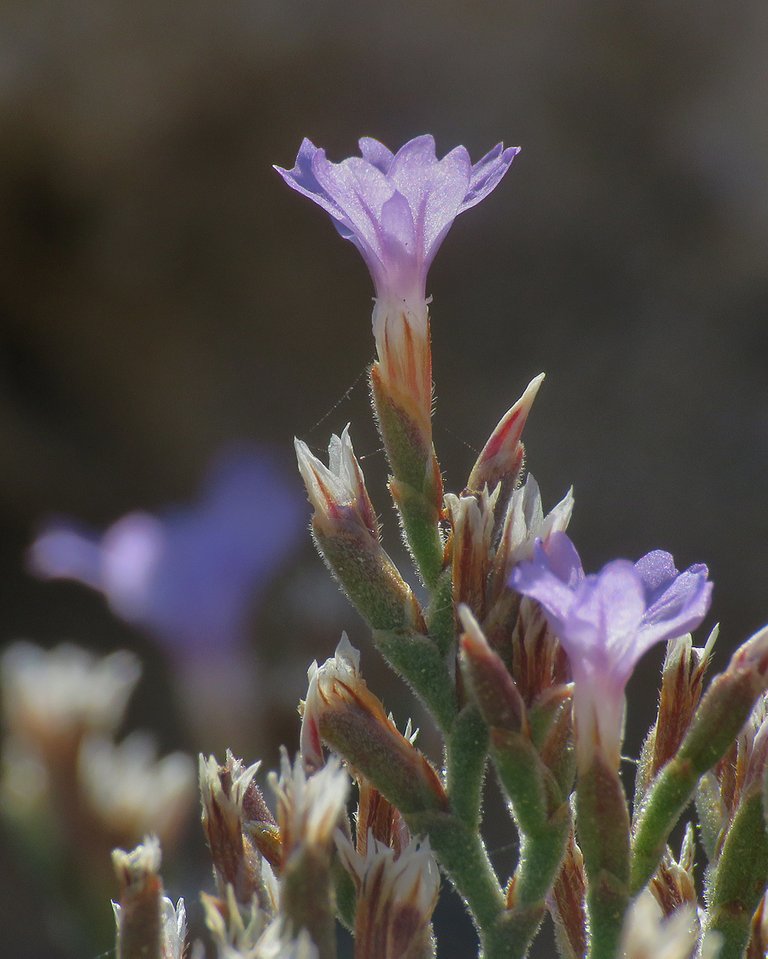 The flowers are minuscule but quite beautiful when seen through a macro lens.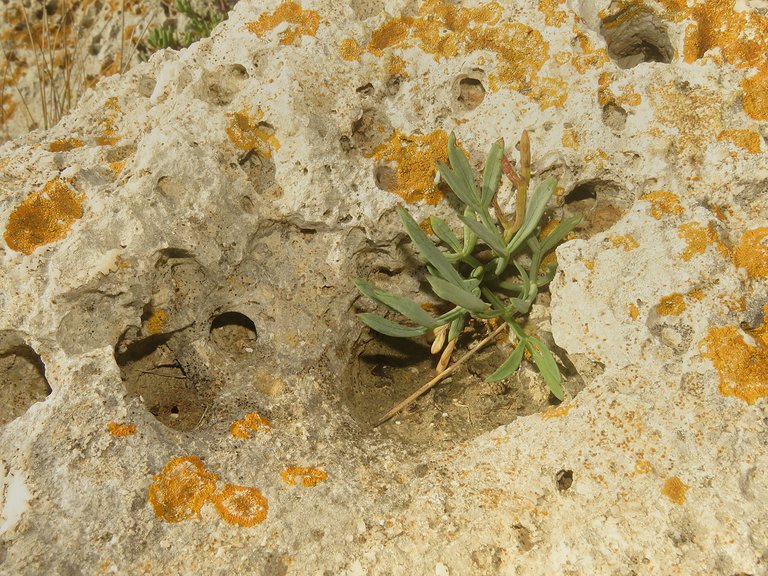 This is the Crithmum maritimum, another plant that appears from cracks and cavities. Here you can see just a small shoot.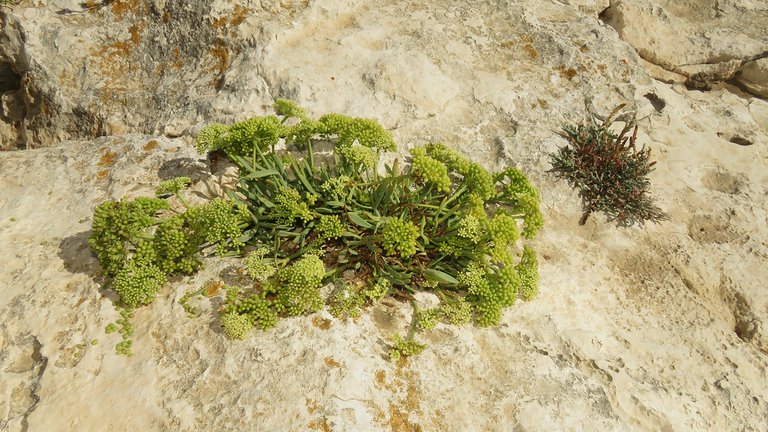 As it grows, the plant forms larger green patches on the rocks ...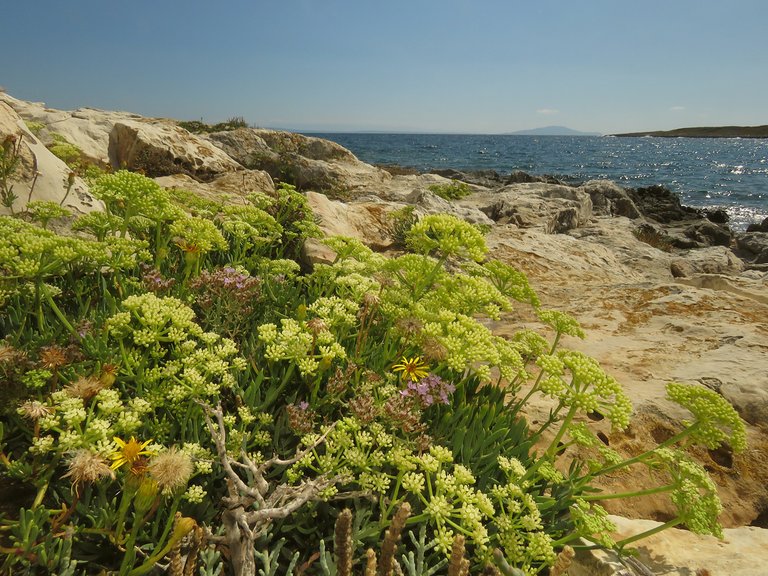 ... and attracts various insects with its juicy leaves and a multitude of tiny greenish-yellow flowers.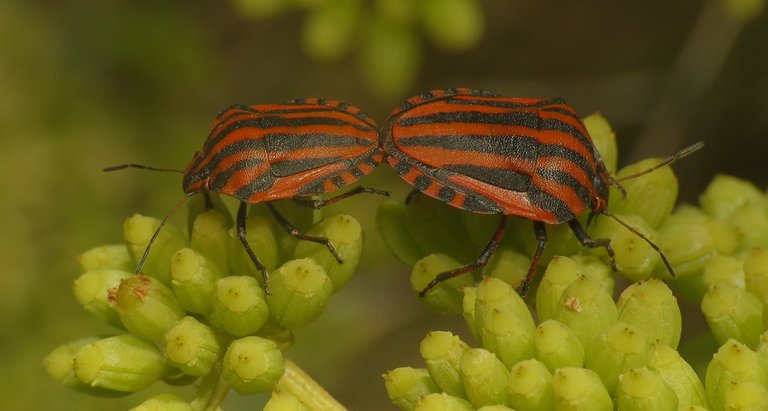 Here you can see a mating pair of colorful Graphosoma lineatum shield bugs on the Crithmum maritimum, while in the following triptych ...

(Enlargeable)
... the Spermophagus sericeus beetle is feeding on minuscule flowers of the same plant.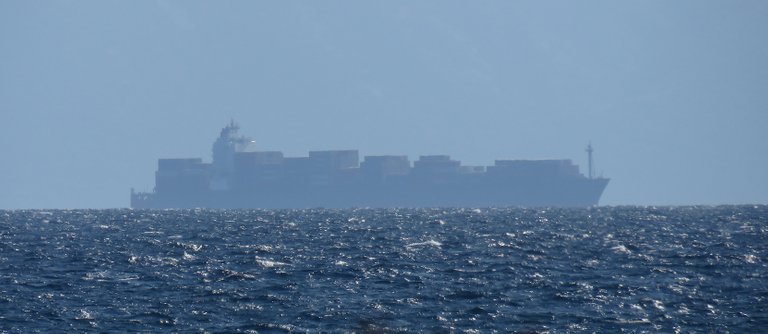 Here you can take a look at the large cargo ship that was passing in the blue distance.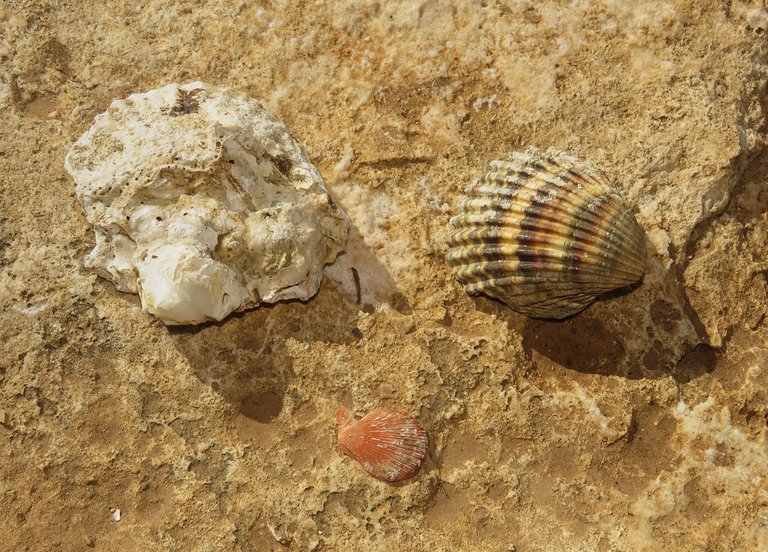 These are the empty shells that I found while snorkeling around.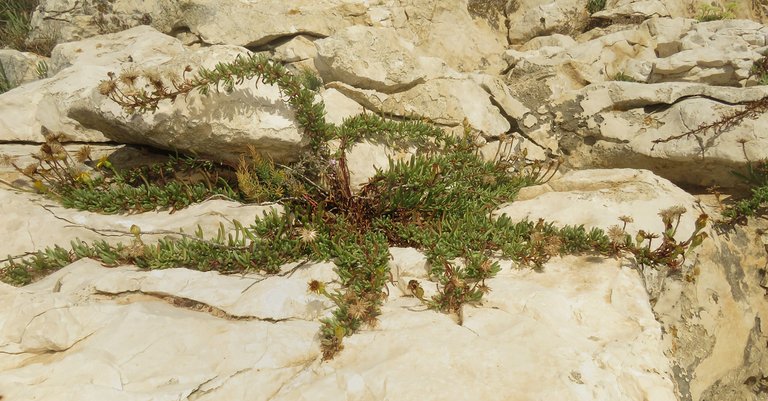 Here you can see another coastal plant. Limbarda crithmoides is the name of the species.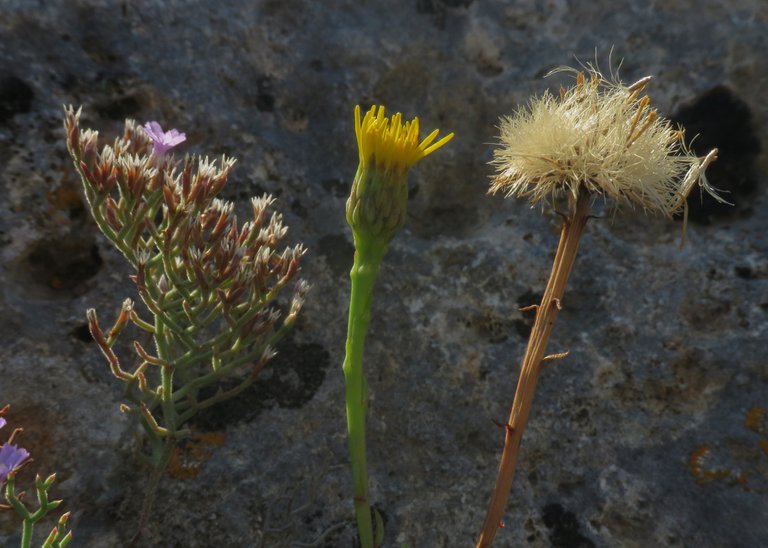 In this photograph, you can take a better, more up-close look at the yellow flower and the seeds of this plant.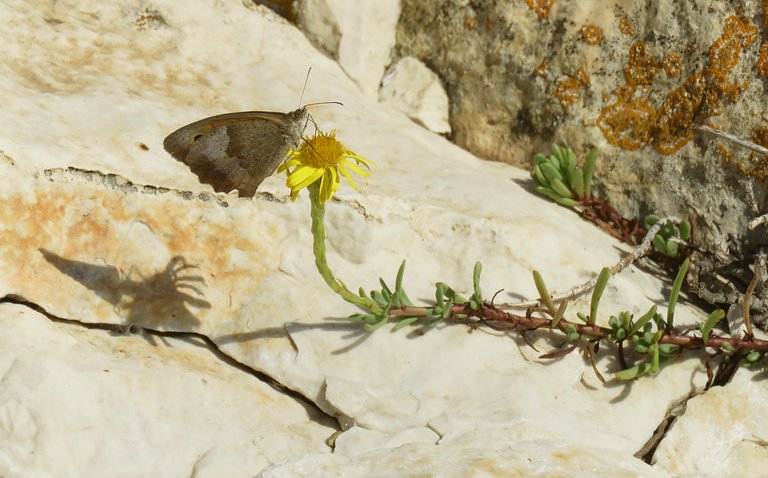 Here, the Maniola jurtina butterfly landed on the Limbarda crithmoides in bloom.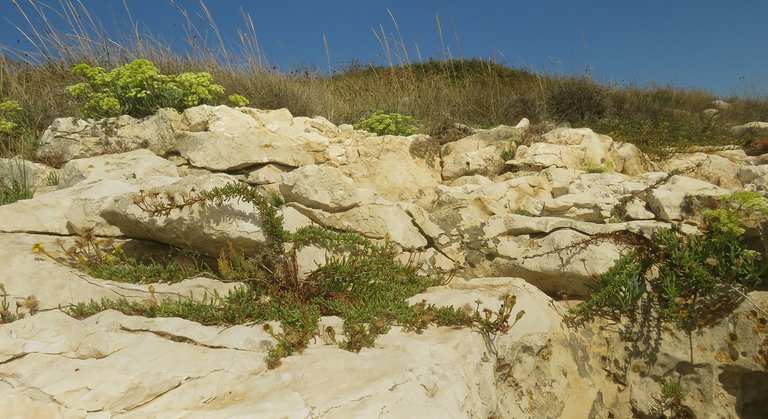 While I was photographing the plants ...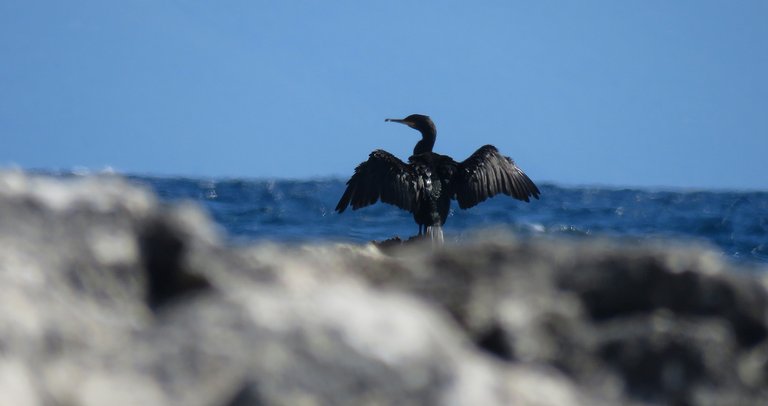 ... a bit further down the rocky shore, the cormorant was drying its feathers.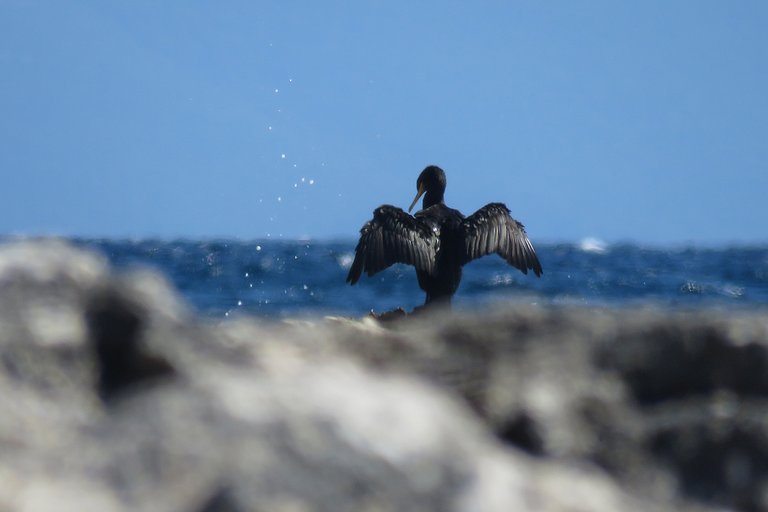 On a sunny, windy day like the one shown in this post, the drying doesn't last long.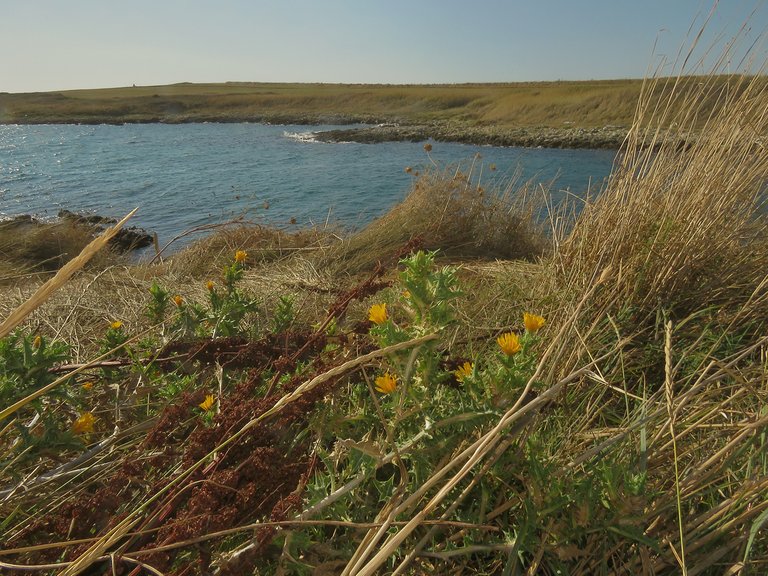 This area was once a part of the military base.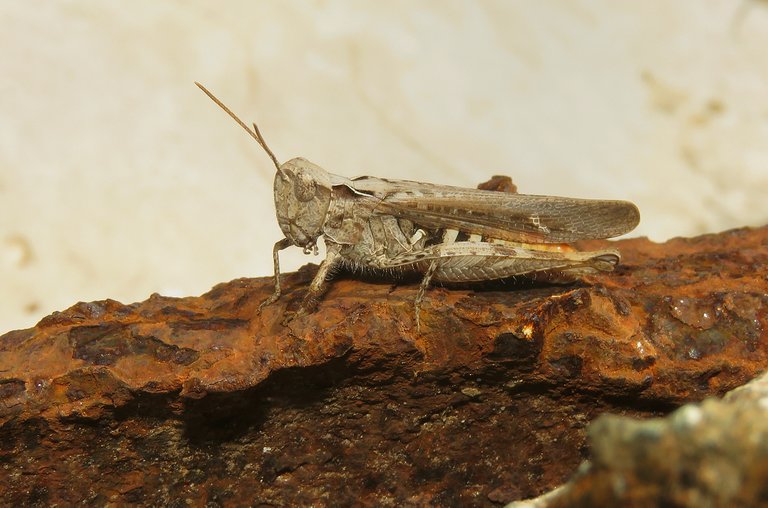 Rusted pieces of various military stuff can be still found on the rocks. This grasshopper was photographed on one of the scattered fragments of military past.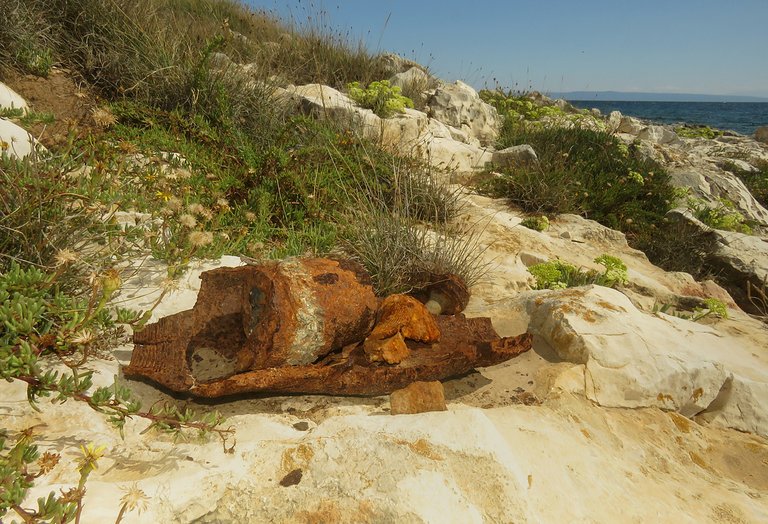 Here you can take a wider look at the scene and in the following shot ...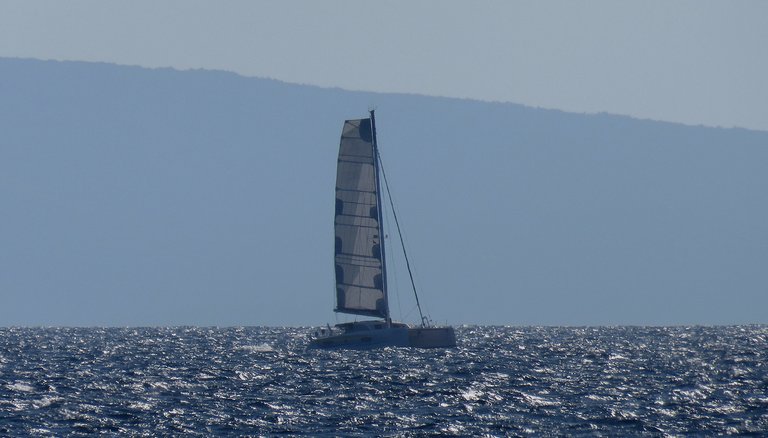 ... you can see a catamaran passing by.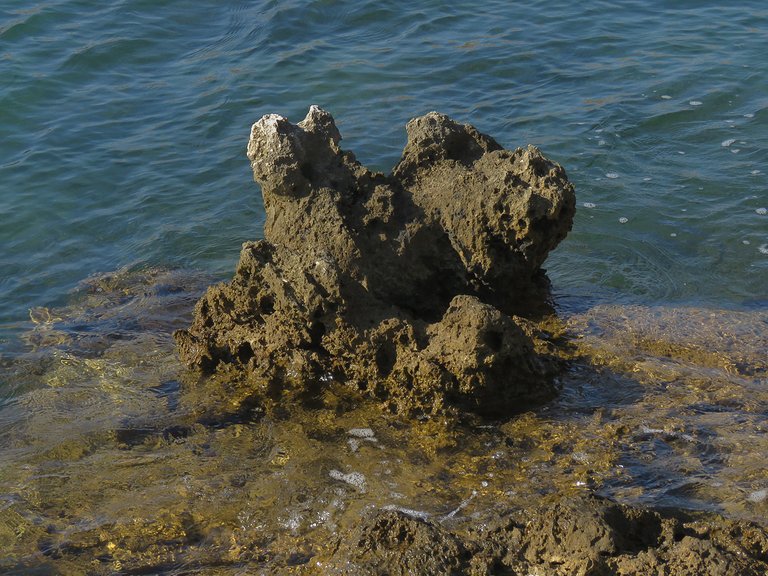 Here you can see a nicely sculpted rock that looks a bit like an old, rotting stomp of some dead tree.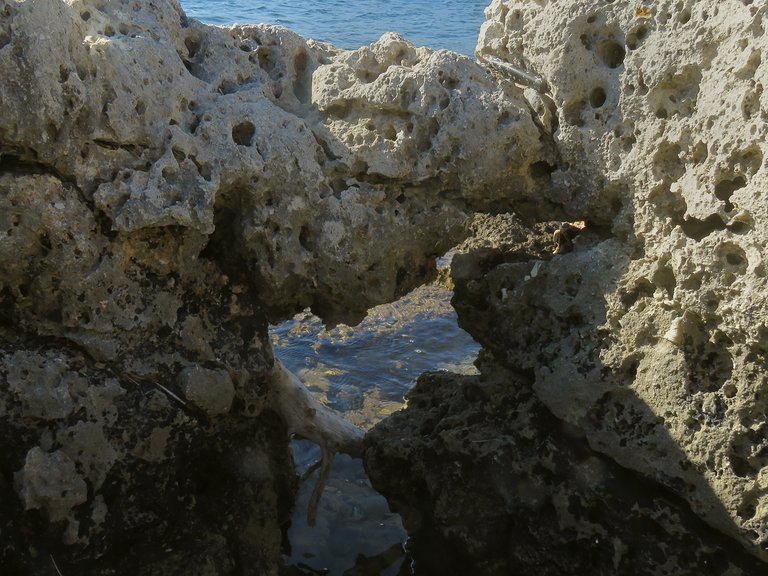 Here you can take look through a hole in the rocks, while in the following photograph ...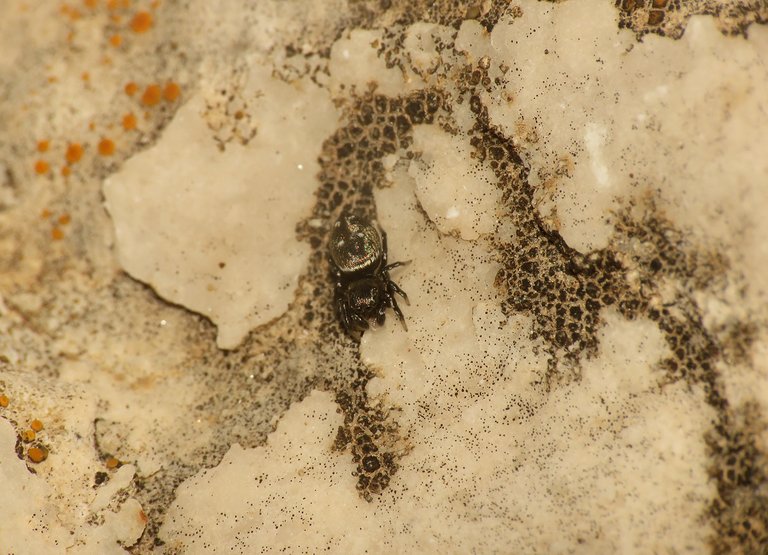 ... the focus is on smaller details.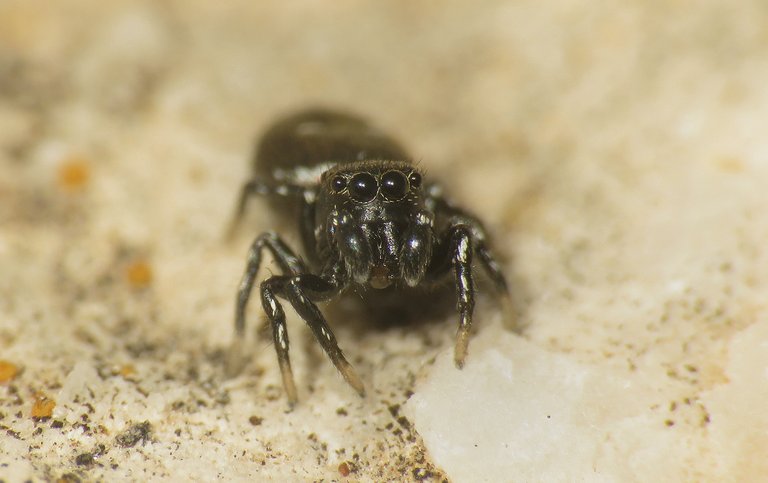 This is the Heliophanus kochii ...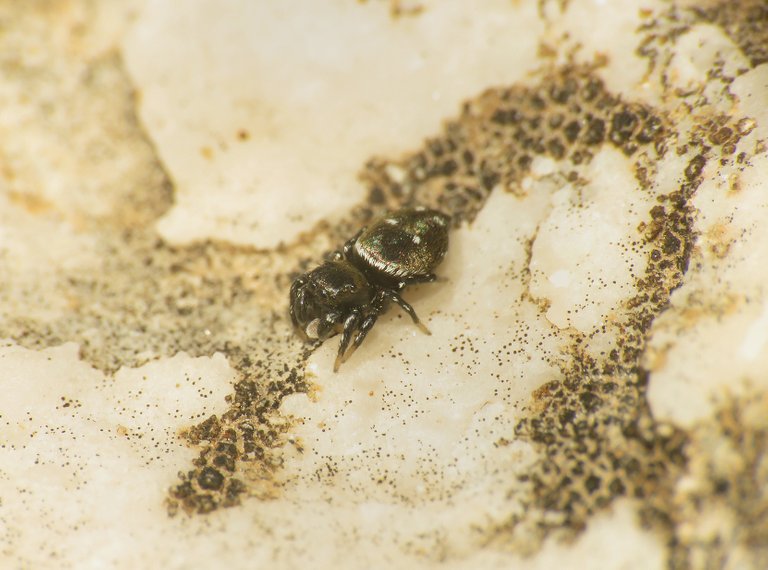 (Enlargeable)
... a small jumping spider that I found on the rocks very near to the sea.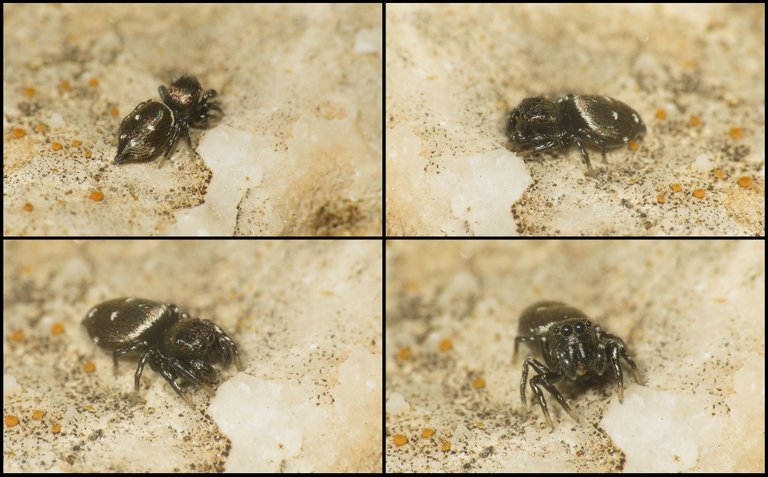 (Enlargeable)
While observing the spider through the macro lens ...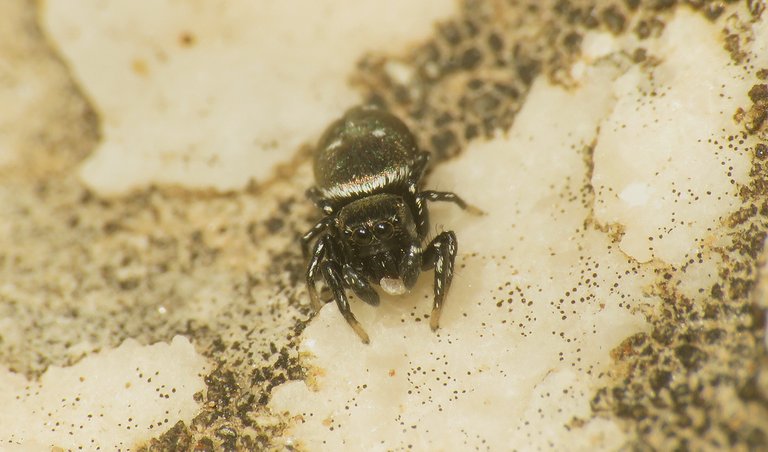 ... I noticed that is feeding on something. There was a minuscule white fragment in the spider's fangs. I don't know what is this exactly. It looks like the body part of some small insect.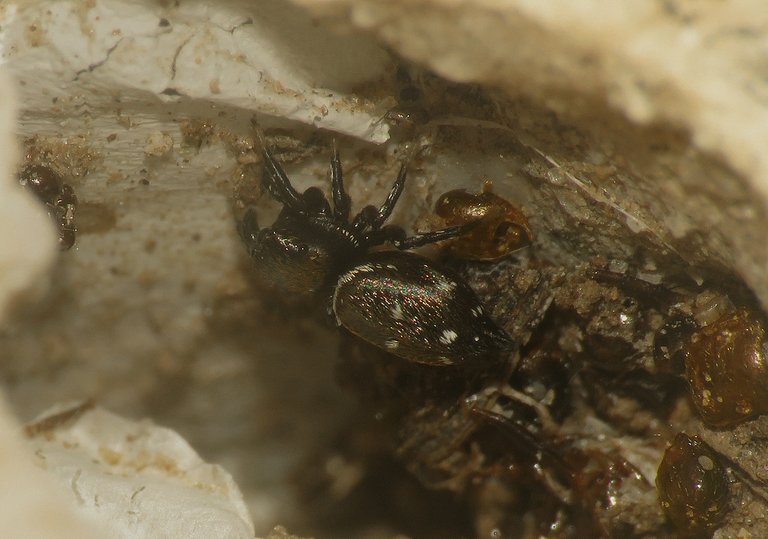 At one point the spider entered a small cavity ...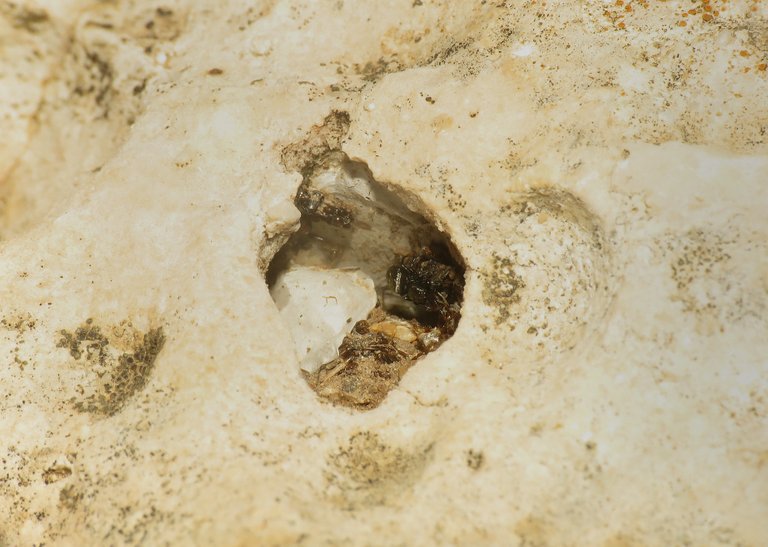 (Enlargeable)
... that through macro lens looked like a cave, and I was tired and sweaty, ready for another round of swimming and snorkeling in the fresh blue sea.
AS ALWAYS IN THESE POSTS ON HIVE, THE PHOTOGRAPHS ARE MY WORK.