How the OG Razer Viper Influenced the Gaming Mice Industry

The Razer Viper, if you're even a tad bit active in the gaming or mice community of ours, then you have surely heard of this mouse. Especially the Viper mini, which I'd say is the "national mouse" in our country at the moment, with skyrocketing sales in the past year. The mini gained so much popularity that every business started importing them, if you wanted to be in the business then you'd have to keep this thing in stock. The competition got SO intense that the price dropped from an MSRP of 4500Taka to 2500Taka in just over a year. Which is why I always say, a healthy and friendly competition in the market is always good for us consumers, because that way we're offered better products and services at reasonable prices.
BUT(and it's a big but) the topic today is about what started all this, the sudden increase in innovation, better manufacturer and consumer interaction and many more. Also, the original Viper Ambidextrous and a bit about Razer and their promise towards gamers. It's probably a product that helped Razer gain a LOT of new consumers and supporters(me being one of them) also bringing in older, a bit dissatisfied customers as well.
I've noticed Razer upping their game by quite a lot since and around the release of the Viper, which should be highly appreciated by us gamers. Because if you pay close attention to the top dogs in the gaming peripherals category at least, there's quite a lack of innovation there. Also some companies going "cheap" on certain parts of the products, even though they're priced high and tagged as "flagship" products. It's either some issue with QC or simply using cheaper less durable parts. You rarely see companies these days who actually care about innovation or simply making a product durable, making changes that are actually worth the price.
That is where the Viper comes in, changing the game not only for Razer, but the whole peripheral market. Yes, the shape is inspired by the Zowie FK series. Zowie, the brand that actually cared about shapes and personal preferences WAY before any other company did. No wonder they have always been the number 1 choice for E-sports players for a long long time. The Viper took that FK Series shape and redefined it, making a shape and size which I'd say is suitable and quite "safe" for most users. A shape and size which is quite suitable for mid to large sized hands, especially for finger tip and hybrid grippers. Added to that shape, came the first optical switches added on to a mouse. A very durable build quality and quite a stealthy matte premium finish. The Speedflex cable which was almost good enough without a bungee. A weight of 70 grams, that too without any holes or compromise in the build quality. A very convenient software system, which was easy to install and use, simply plug and play. Also letting you map the whole mouse to how you want it to work, even letting you switch actions and sides, say if you're left handed and prefer an inverted layout. Even though the mouse feet weren't that good in terms of longevity and the side grips weren't of high quality, these two being the only flaws I've seen or faced. Do bear in mind though, this mouse was released in mid 2019 and back then it was way ahead of any product in this category and I believe this mouse is what made other companies step up their game. The others understood that they'd have to bring something to the table that competes, if they wanted to stay relevant. That is why, from then to now, there have been HEAPS of new mice released from many different manufacturers of different shapes, sizes and price ranges. Which has made gaming mice much more affordable. Unlike before, where you would have to break the bank to get a proper mouse, even though it might have not been your first choice.
If you pay close attention to the peripheral community nowadays, especially the mice category, you'll see how companies have started listening to their consumers more and more. Taking feedback on what to add, what to change, parts and mechanics to be used and much more. This is the cause for such a BOOM in the market, benefitting the manufacturer and consumers as well, a win win situation for both. As the saying goes "United we stand, divided we fall" so a bit more of this is what we need. A bit more advancement for a bit longer and we won't have to worry about products not being good enough or too pricey. Where companies can't just add the "GAMING" tag and simply charge more just because they want to like they did before. The consumers are much more aware now, because of social media, reviews, communities and nearly unlimited options. More of this please 🙏
That's my take on Razer, the Razer Viper, the flaws in expensive "gaming" products and what has changed and has to change in future. GG & Cheers guys ☮️🥃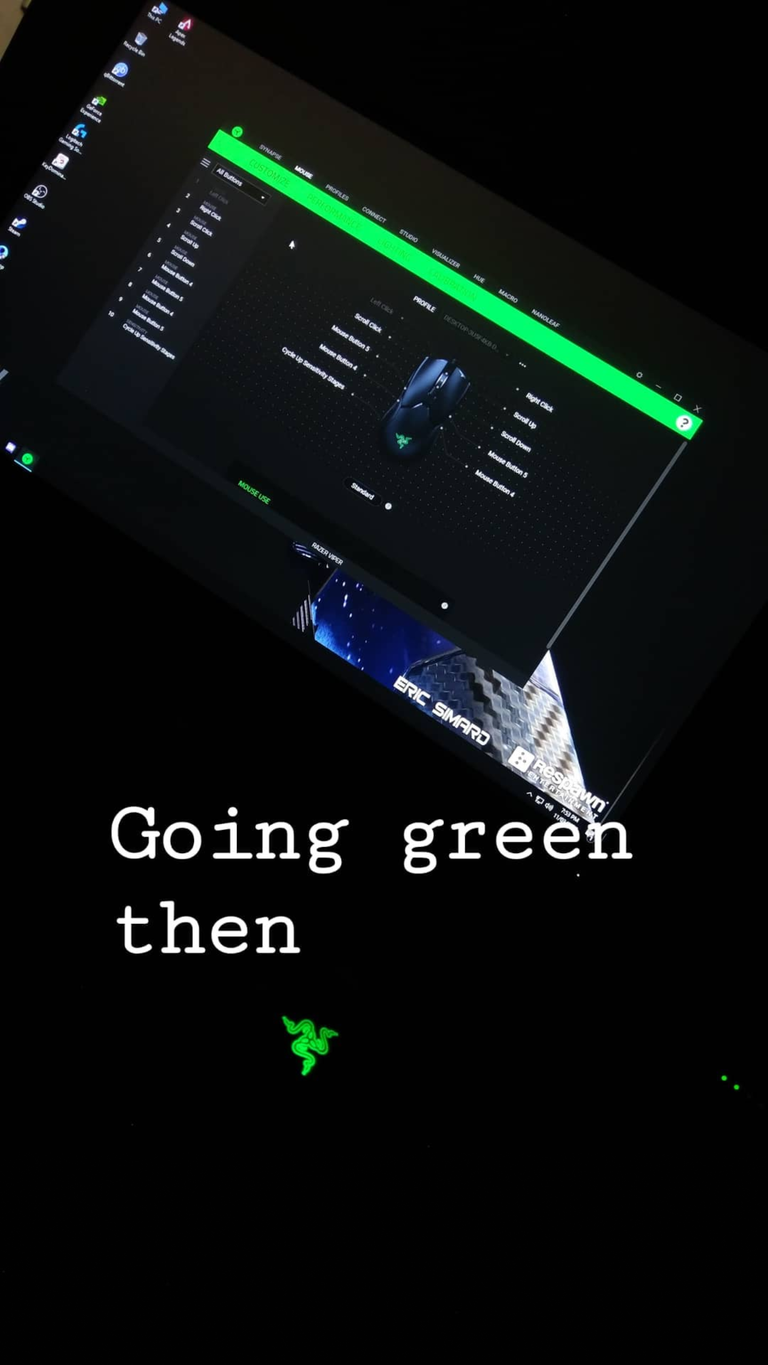 ---
---