hi hivers .
Hope everybody is well. Today I finished designing a toll station. I've been working on it since last night. The reason for designing it is that last night I went to visit a place. And on the way from there we have to cross a big bridge. And the design of the toll station on that bridge surprised me a lot. Because the design of the toll station was very beautiful and it was made by the Japanese. The toll station is as big as it looks beautiful. And it cost a lot of money to make. There are such toll stations on all the big bridges in our country. Even the design of the new Padma Bridge in our country is very beautiful. So I thought I would design a toll station too. And so I've been working on it since last night.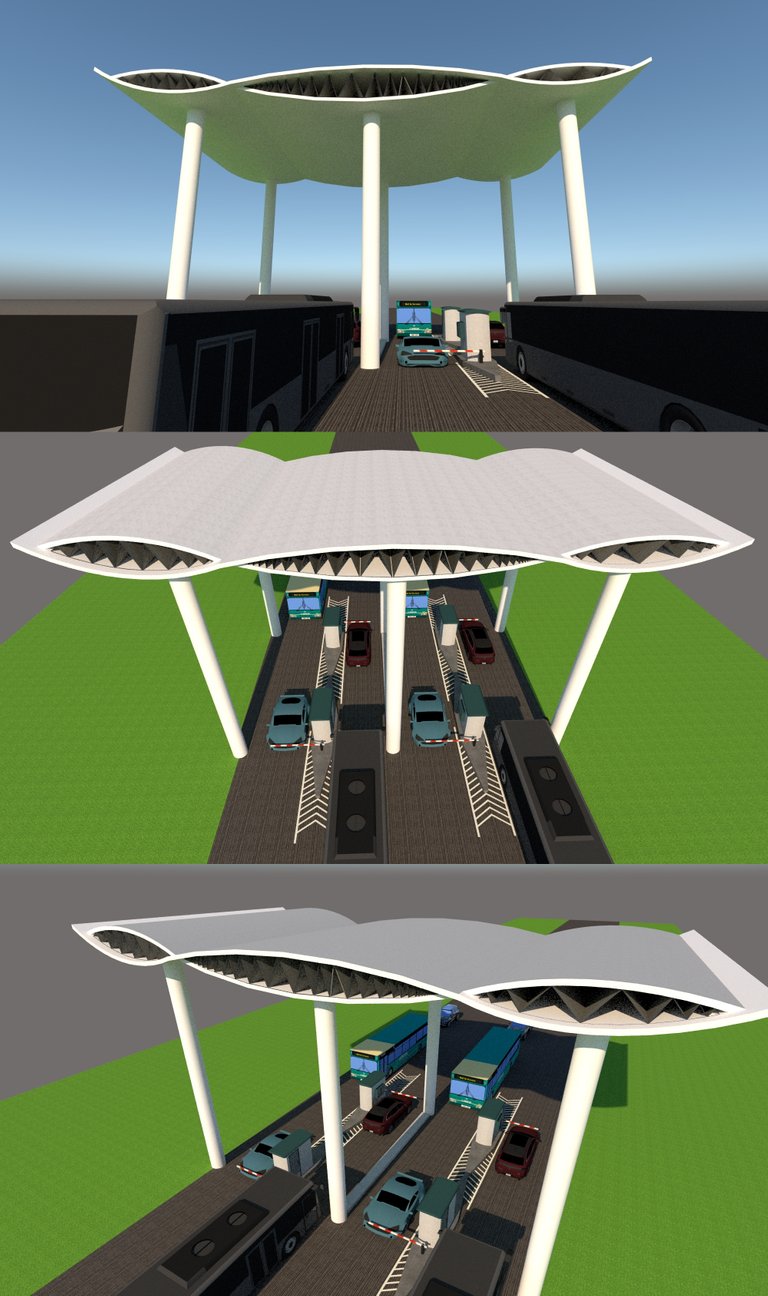 I tried to make this design something new. I got the idea to make the shape of the structure like this from manta ray fish. If you haven't seen Manta Roy Fish, you can search the internet by typing this name. These fish are as big as they are beautiful. And its wings are very big. I have tried to paint the shape of that fish here. If you take a look at this design, you will see that it looks a lot like manta ray fish. I put some extra parts on the top of his fins.
Now let me tell you a little bit about this design.
I gave it a four-lane road here. And the total size of this road is 35 meters. The width of the road on both sides is 18 meters, the island is 1 meter in the middle. The width of each road will be 7.5 meters. There are a total of four toll collection offices here. The size of the main structure of the toll station is (50m * 40m). I have kept its height about 15 meters. And I used six columns to hold it. I have used trusses between them to hold the semicircle above.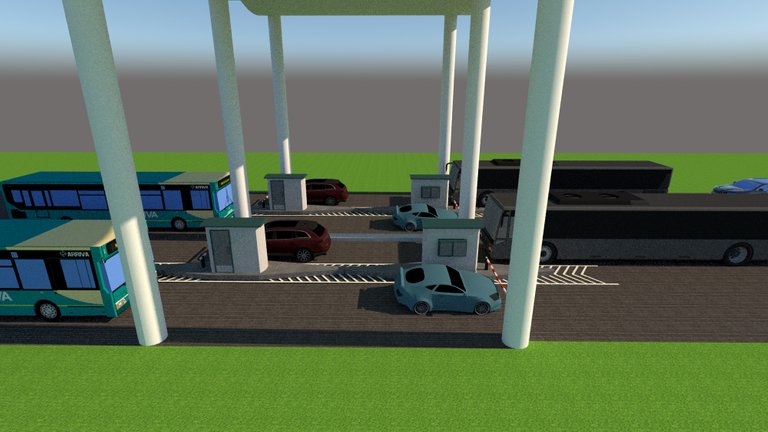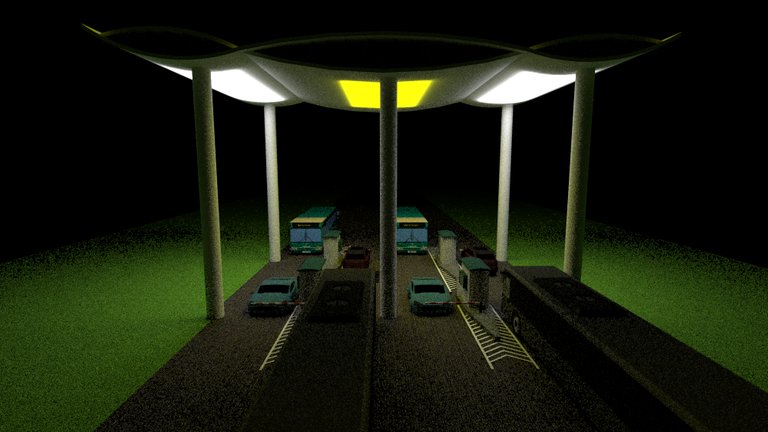 Here is a toll station from which I am trying to arrange almost everything. Almost everything I see is here. Yes, in a toll station, from the living quarters of the people working there, from the toilets, from the fire safety system. Which is nothing I did here. I just tried to design a toll station here like my own. I have given some more pictures here for your convenience. I hope you like it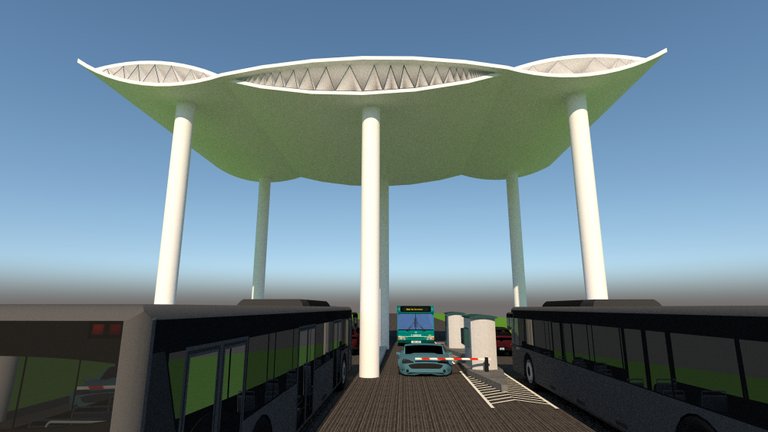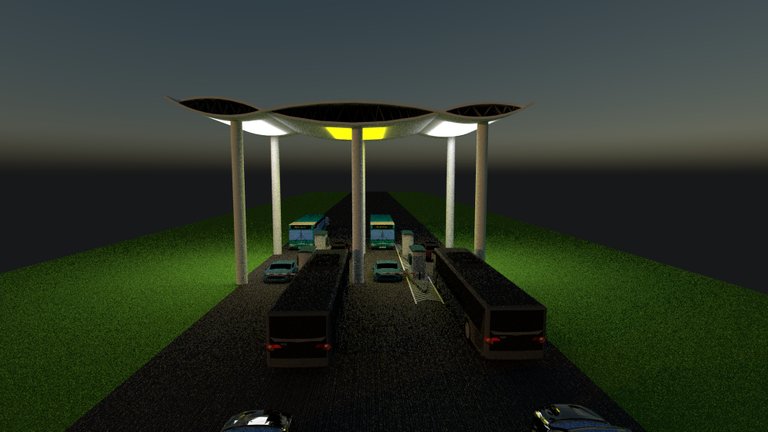 hopefully I have been able to explain everything in detail about this design.
Used two software's to do this design.
1.sketchup 2018. (3D design software.)
2.V_Ray 2018. (Photo rendering software)
This design has been completed by sketchup software. And V-Ray software has been used to make these images realistic. (Due to lack of time I could not render the pictures well. I'm sorry about that. )
Special Note :If you want to use this design, you must consult a qualified and experienced architect and engineer.
I hope you like my design.
I am Arhat from Bangladesh. I am a Civil Engineer. I work with this kind of #Architecture+ #Design. I always use this software. Everything that has been used here has been done to enhance the beauty of the design. Thanks.