Introduction
I published some posts few hours ago and I could not find them on my blog page. I tried peakd.com and hive.blog, its the same issue. So i decided to investigate on various discord severs. I found out that the default node on hive.blog looks like it was not responding or temporarily unavailable.
Nodes on the blockchain are like severs. These devices are responsible for retrieving data stored on the blockchain. So when they are down, you may not be able to see your posts.
So I decided to inform my new friends that are already worried how to get around it. If you still experience the problem by now, you could solve it by changing the default API node.


How to change the default API node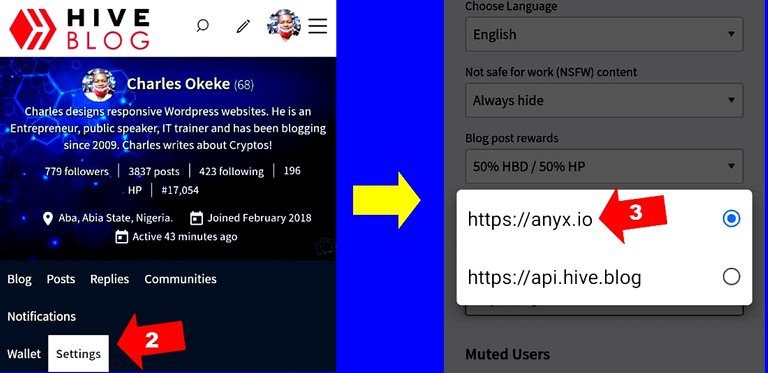 Log on to your blog page. Mine is https://hive.blog/@focusnow
Click "Settings" (See image above).
Scroll down to where you have 'Choose your preferred API Node". Click and select "https://anyx.io"
Thats all. Go back to your blog and refresh. Congratulations, you should see your latest blogs now.