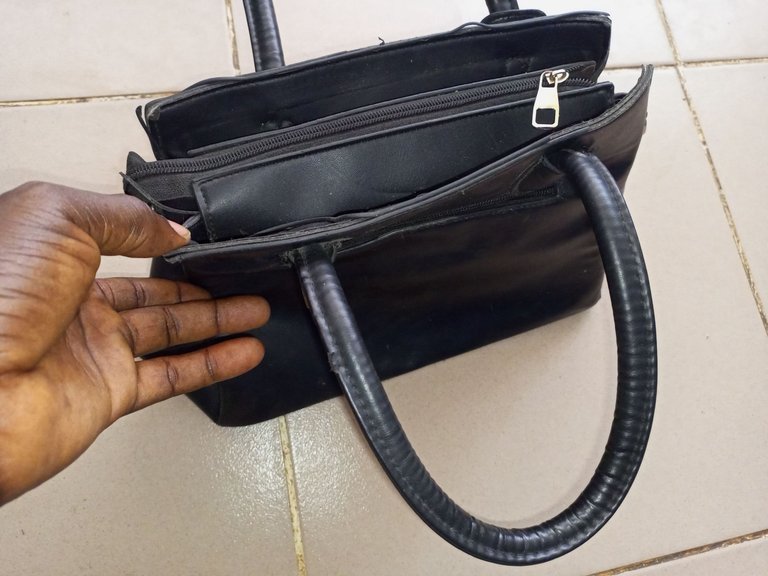 Greetings all & sundry! You're welcome to my blog! This is a quick update of my needle work. Today were about to go to our city - Kumasi. But my wife's bag is faulty and my sandals too one of the top lather the threads have been removed. So I needed to repair before we could use them. One of the embarrassment is to be walking and of a sudden, your bag or sandals had got spoiled where there isn't any shoe maker to repair immediately. Having the tools materials ready, these fault isn't a big deal for me. So, I took my needle, thread and a pair of scissors and began the repairs.
Process
I quickly took the materials to be used, here they are: "shoe maker needle, thread & pair of scissors." It was one handle which was faulty. The threads they used to sew became weak. This made it to tear.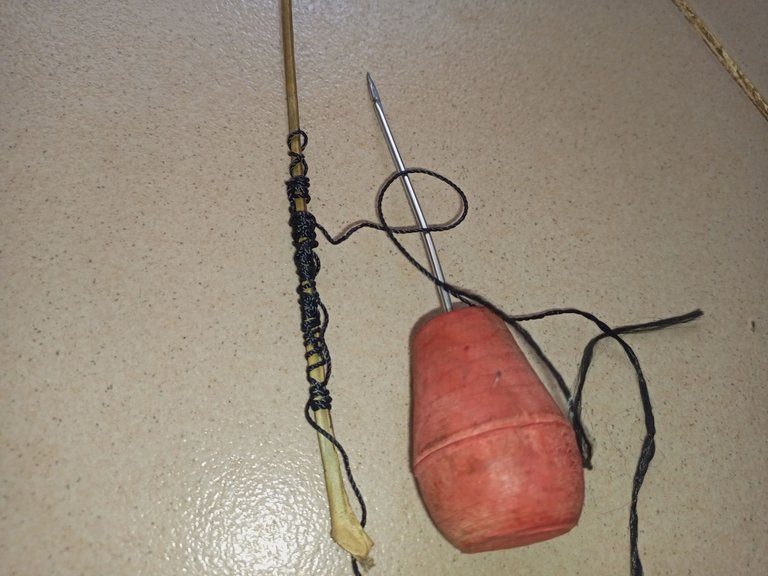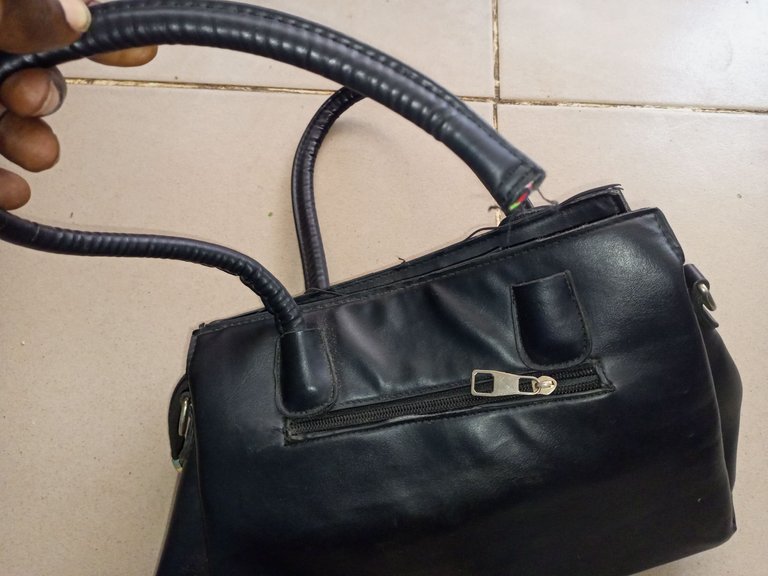 I began to sew the affected part using my thread and the needle. The lather looks very hard but i tried to use the shoe maker to penetrate the lather.I decided not to show off the handle of the bag.
---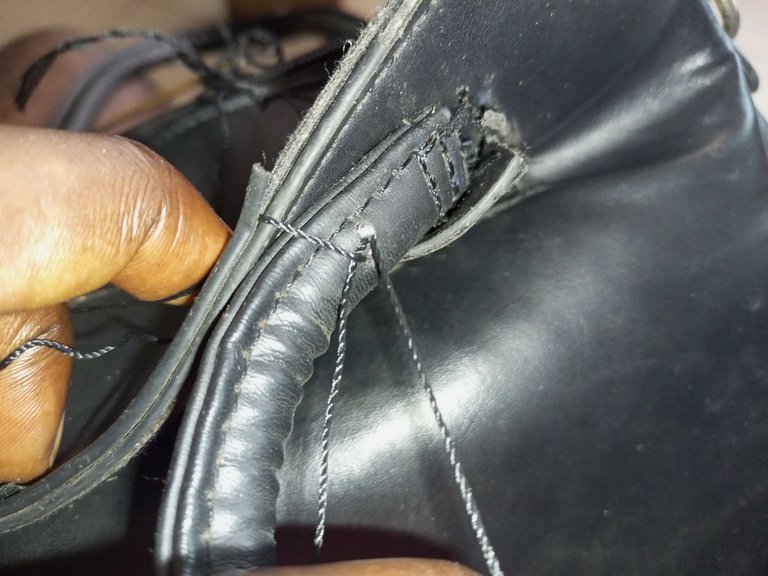 The starting of my sowing of the bag. When penetrate the needle in I then fix the thread on the hook and pull.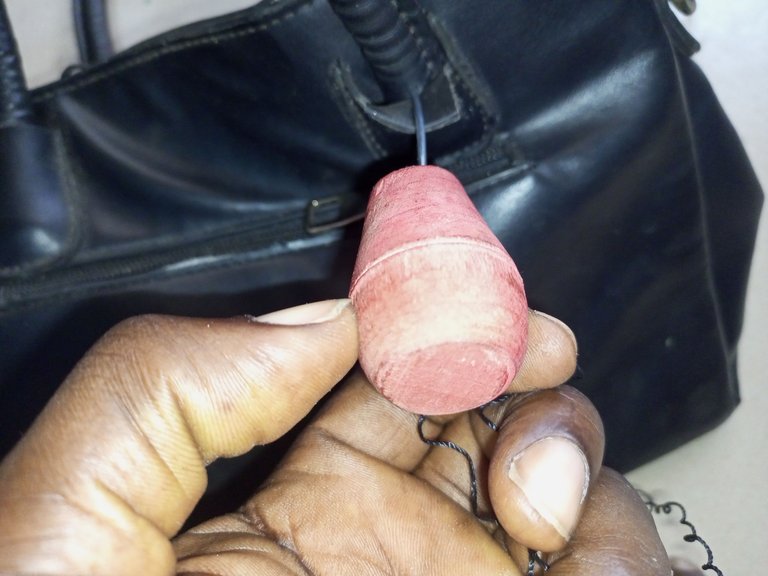 Very soon i finished sowing the handle, it then looks like the original one.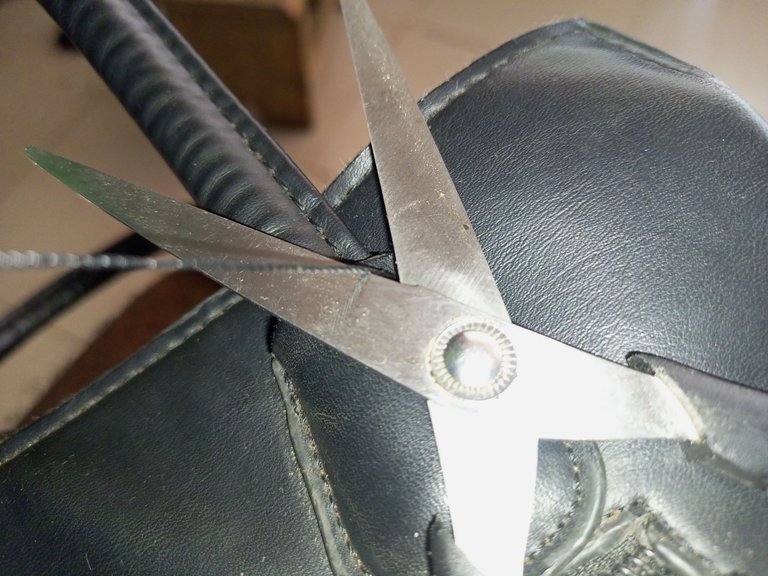 Here, i then used my scissors to cut the threat after making sure that it's well.
**Sowing of my sandals"
As i have mentioned, the top lather of my sandal has thorn and i needed to repair it. I should have used Brown threads, but i wasn't having one so that was why i used this black thread. I measured the quantity of thread which i felt could finish the sewing. I began punching hole on the affected part. I sewed one line to the end of the part which was thorn. I began to sew from that end to where I began.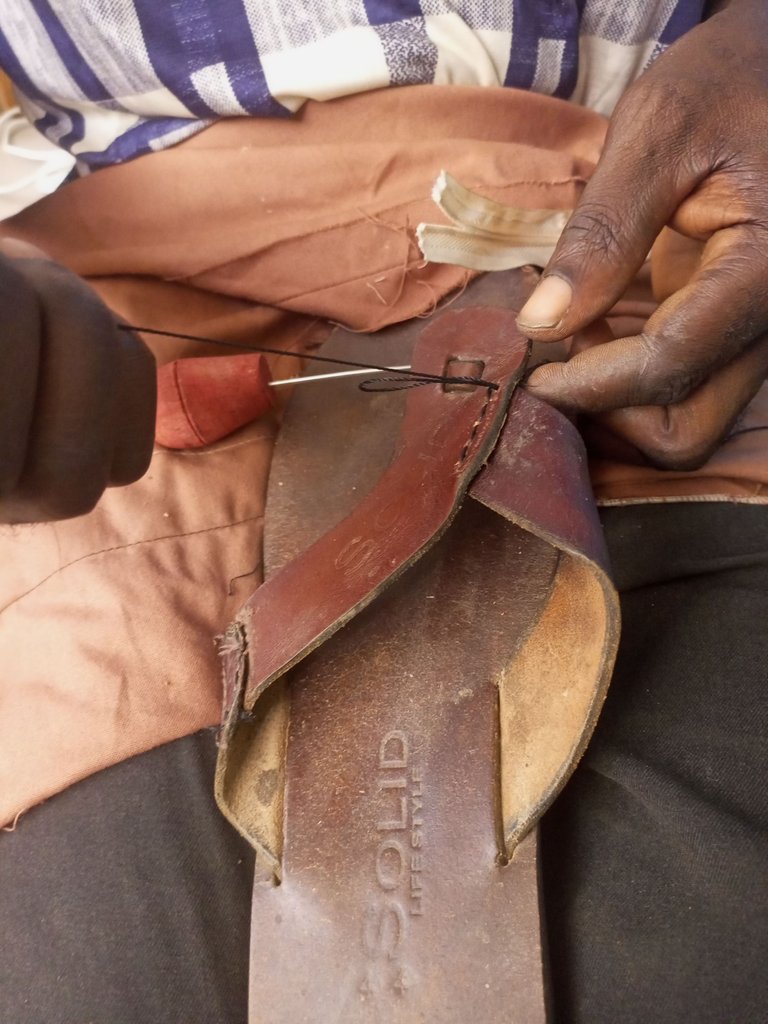 The beginning of my sewing of the sandals.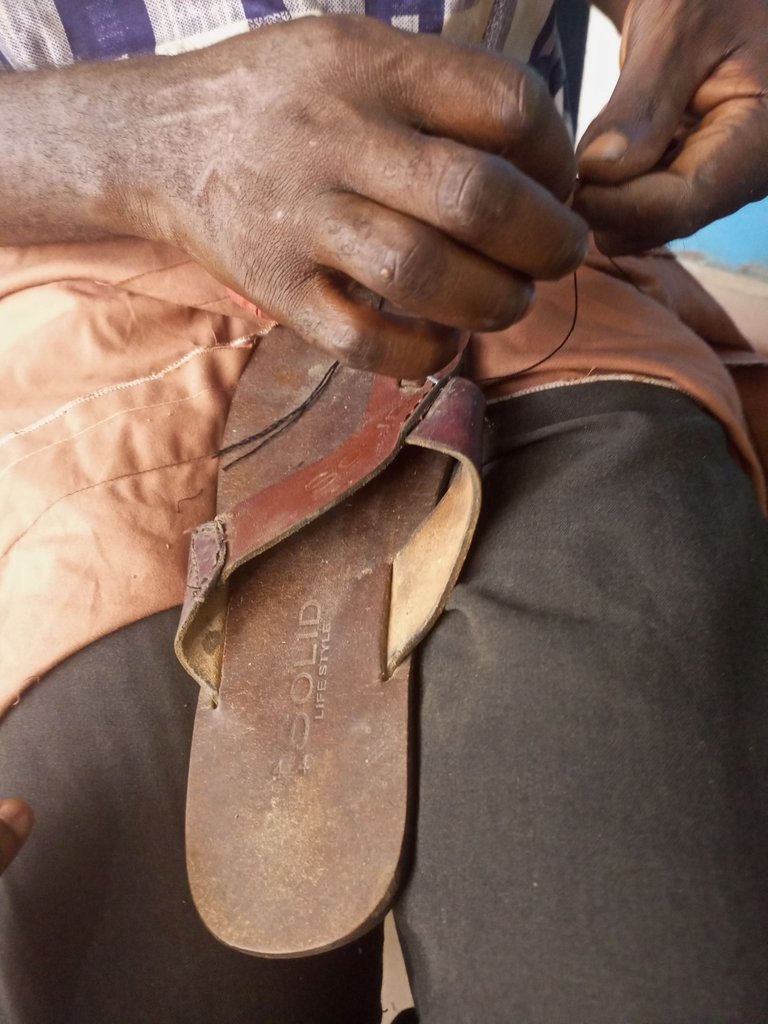 Hooking of the thread on the needle to pull.
Tiering of the thread to make the work very stiff.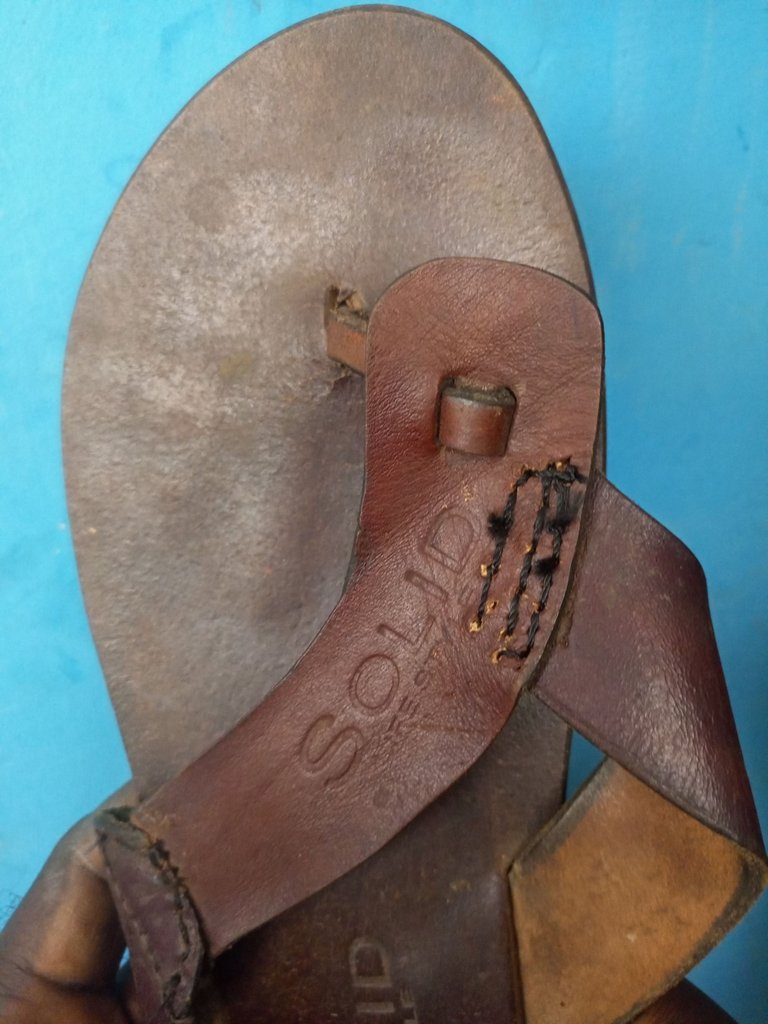 My finishing. It now looks very nice.
---
I hope you really enjoyed my needle work. Thanks so much for your time!