Hello dear friends.
I haven't posted anything for almost 20 days. I had one reason.
---
The story begins in September of last year... I decided to change my business chapter.
I had the opportunity to enroll in two programming courses. I followed one course online, and the other I went to the premises located only 10 kilometers from me. It was a challenge to follow two courses at the same time, luckily, it lasted only 2 months.
Since November, I have continued to follow only one course since I finished the Web Design course at the beginning of that month.
I finished the course, which I continued to follow (online), only in March of this year.
---
It was a great experience where I met a lot of great people. These courses opened up new perspectives for me that are focused on Web Development and that opened up new business opportunities for me.
In those two courses I learned about Html, CSS, JavaScript, PHP, MySQL, Git, Figma, WordPress, Vue.js...
For me, as someone who already has experience in WordPress, the PHP course completed my understanding of WordPress. These courses gave me an excellent basis to "sail in these waters". Now, I want to learn as much as possible about PHP, WordPress, and Vue.js. I also started learning Laravel - The PHP Framework For Web Artisans (I'm already delighted with it).
---
Basically, I made my first game using Vue.js. It's a really simple game, but it all starts with the first step. Also, I made an effort to put it online on free hosting so you can test it at the following link: http://x-o.rf.gd/.
You can see what it looks like in the photos below: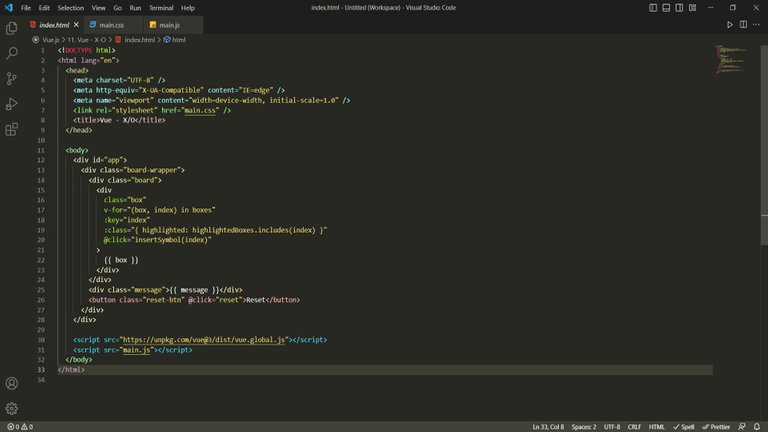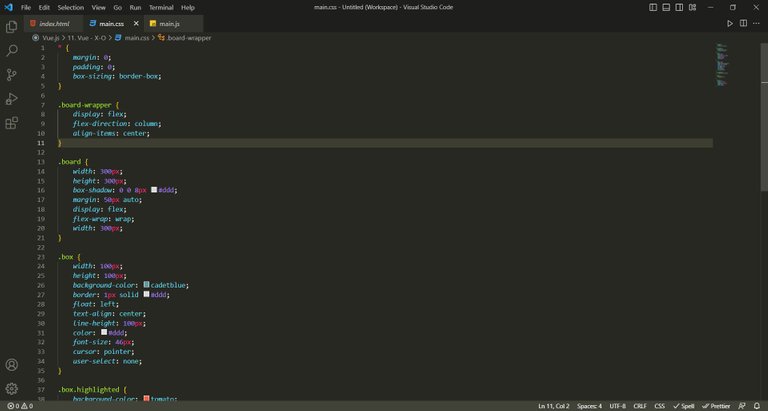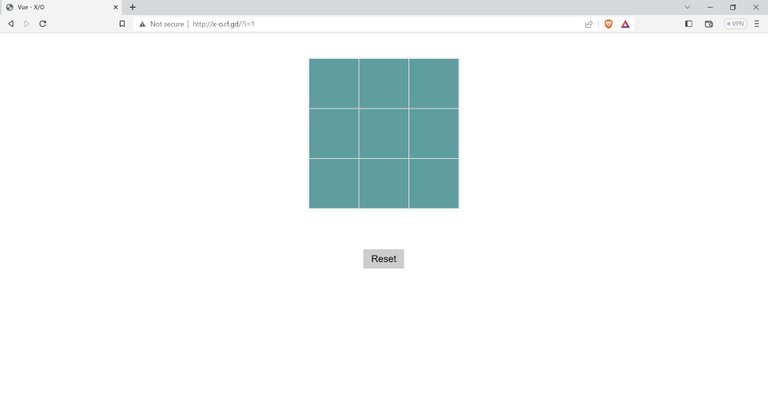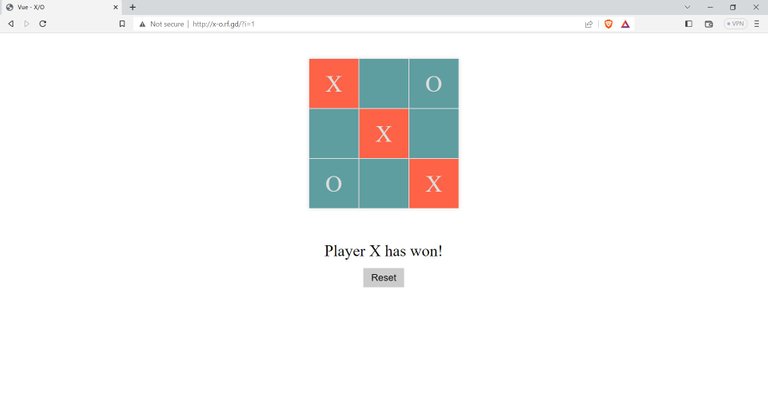 You can test the game here.
---
You can find me on Linkedin and GitHub:
Linkedin
GitHub
---
With joy - @dzoji