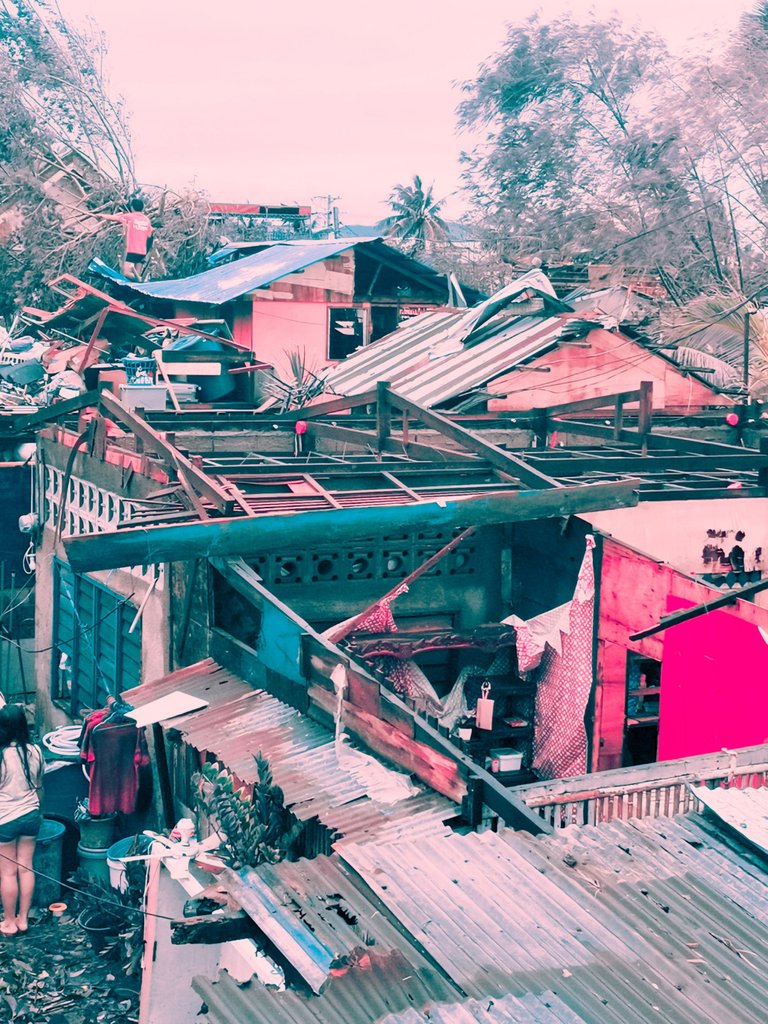 Last Thursday, December 16, 2021, our homes were devastated by a super typhoon Odette (internationally known as Typhoon Rai), which has similar gustiness and wind to a Category 5 hurricane. It hits the southern and central parts of the Philippines. Six days after, we still don't have electricity, water, and the internet is unstable (most of the time, none). Although the typhoon tore our roofs and walls, we are lucky that there was no casualty or injury in our neighborhood.
I am thankful for the weather these past six days. There wasn't any rainfall. If there is rain, we will soak wet. Our situation may not ease up due to a lack of necessities. I can see that Bayanihan is in our community. Everyone thrives and helps one another to bounce back from the calamity.
We try to put a temporary fix for our roofs and walls. We lined up for more than 3 hours to get either groceries, potable water, gasoline, or cash. The roads are not clear from the typhoon debris. We can still see broken electrical posts or fallen trees. I charge up my devices from our neighbor, who runs a pay-to-charge. I will publish the blog once I travel a few kilometers from my home, where the internet is stable.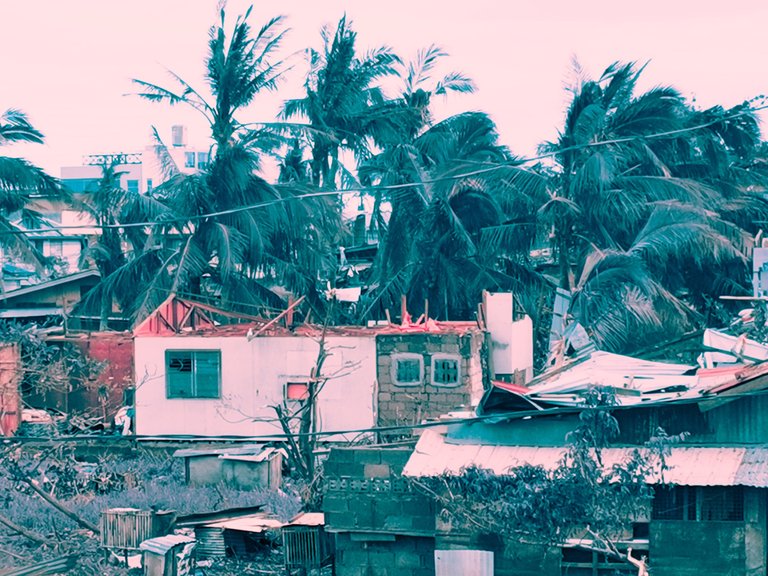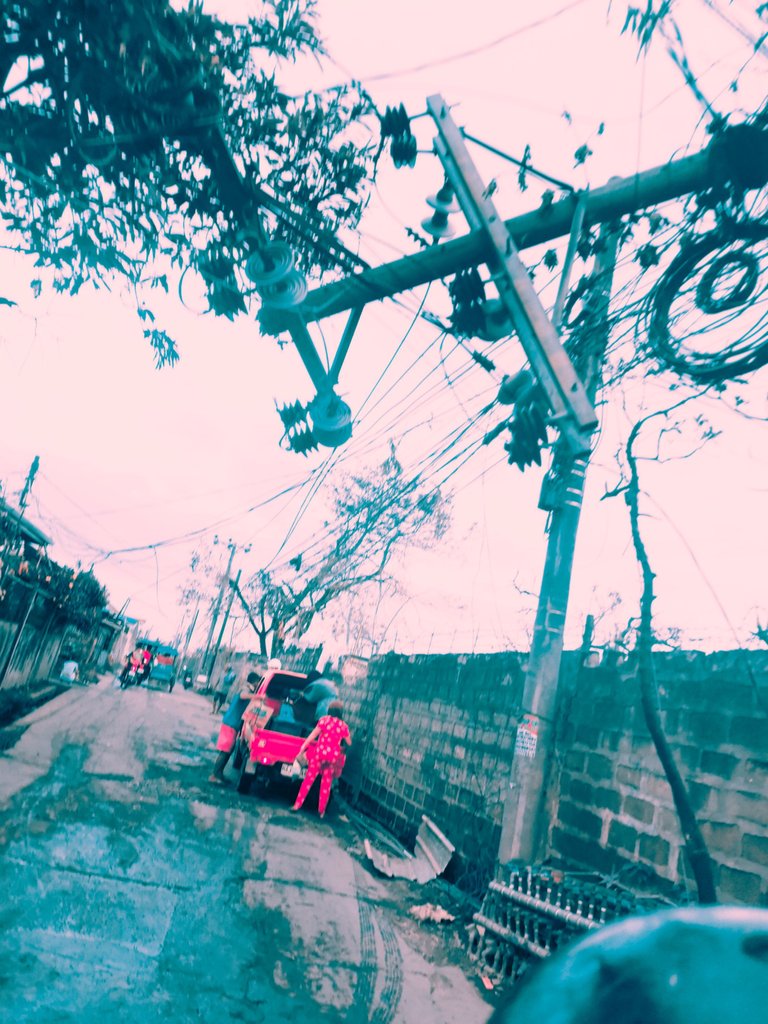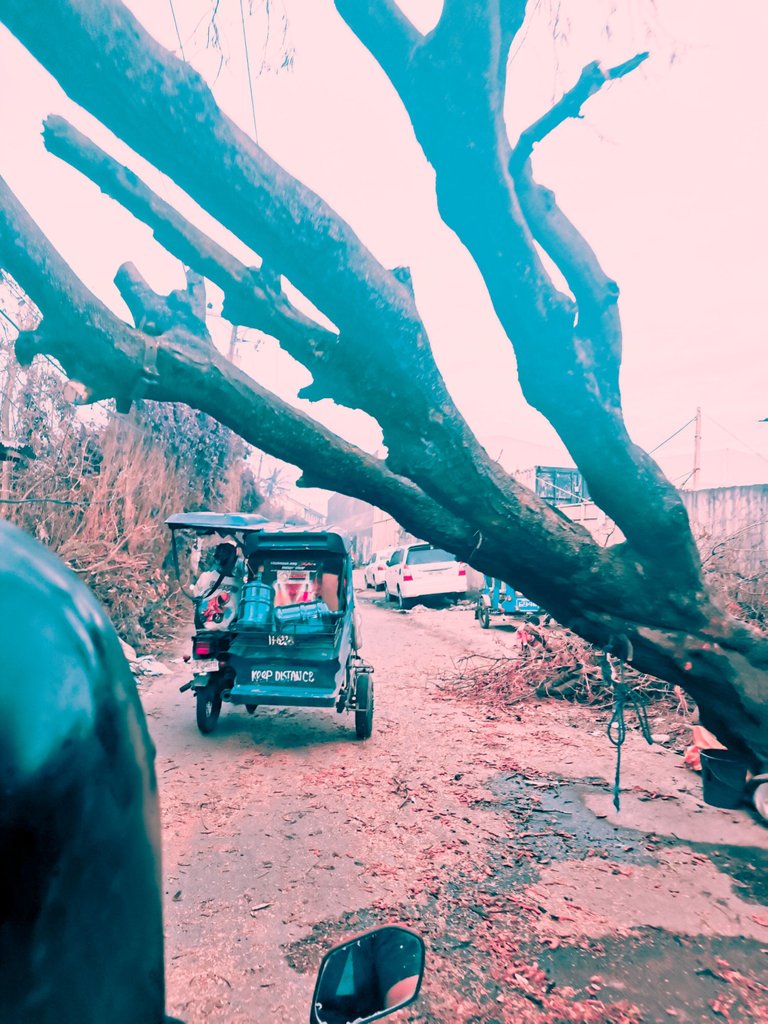 Quick to escalate
A few days before the typhoon hit our homes, I heard it from the news. At first, it was just a typical typhoon, and we paid no attention much, aside from my mom that kept reminding us to buy some goods. On the day Typhoon Odette to landfall, more news pointed out that Typhoon Odette escalated to the Super Typhoon category. When the typhoon hit Siargao and Dinagat island, I thought it would lose some strength. The wind stabilized at 165 to over 200 km/hr. As it hit Cebu, its winds and gustiness seemed the first time experienced since Mike and Ruping in the early 90s. Yolanda was a super typhoon too, but our experience with Odette is on a different scale.
We expected Odette to hit Cebu by around 9 pm, Thursday, December 16, 2021, but it came earlier than projected by PAGASA (weather monitoring bureau of the Philippines). We were having dinner around 6 pm when strong winds started. A total blackout has commenced. We are unable to finish our dinner.
The wind started to tear the roofs of our neighborhood. Roofs were flying and some branches too as early as 7:00 pm. At that time, Odette was hitting Bohol. One of our glass windows broke around 7:30 pm when hit by a flown-angle bar. Around 8:00 pm, the whole roof of my aunt flew together with the trusses. It hit several houses and ours too. It was then our roof started to tear piece by piece.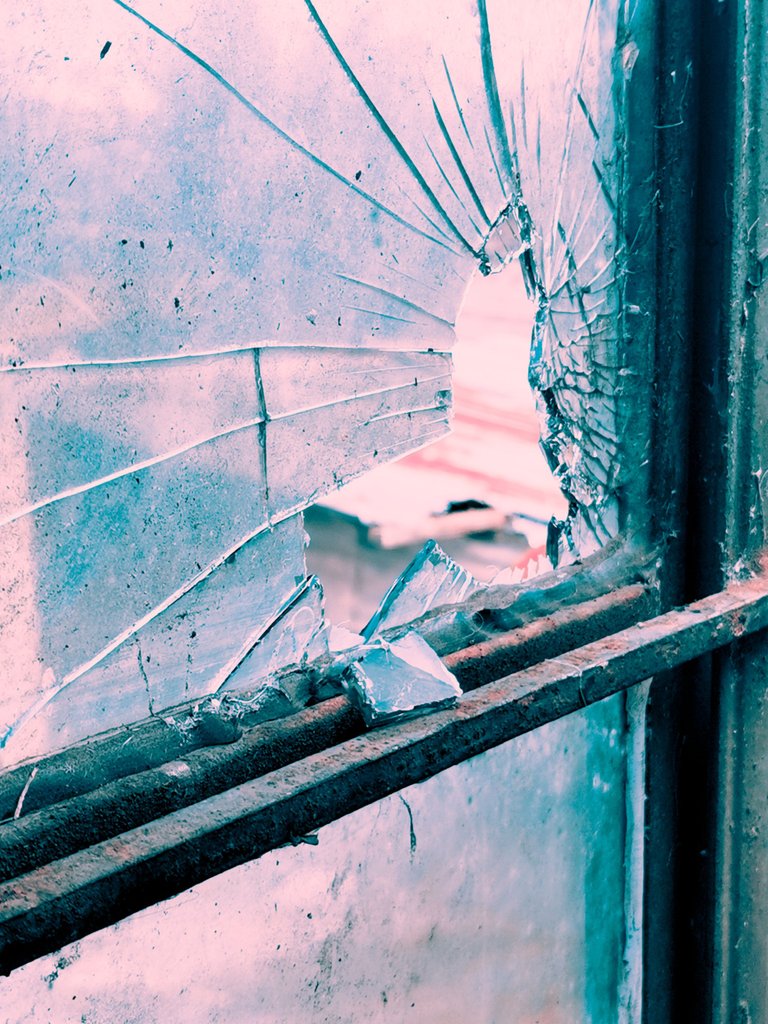 Time to Evacuate
When our roof flew, we decided to evacuate. I let my mother, who has issues with mobility, evacuate first to our neighbor with my father. The evacuation took a while since tin sheets and woods were flying all over. I saw my other neighbors transferred too. I waited in our house together with my siblings before deciding to evacuate.
Around 8:30 pm, the wind was already howling, growling, and whistling. We could hear huge bangs and cracks. Trees fell to the ground while their branches flew all over the neighborhood. Odette yanked the roofs. When half of our roof was gone, we evacuated (with my siblings). I felt our house was about to collapse since I felt swayed inside as if I was traveling in a boat in rough waves.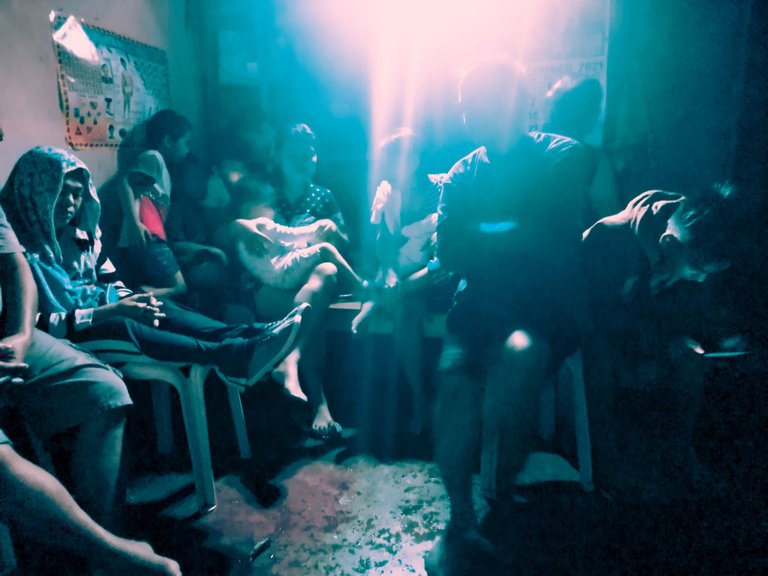 When we evacuated, the winds was consistently strong. Although the house that we evacuated has intact roofs, we were worried because thier wall resonated with the wind. It wasn't a good sign. We helped putting a barricade of lumbers so that the wall holds until the typhoon passes. I saw how my mother is trembling as well as the others. Everyone was praying that the storm ends soon.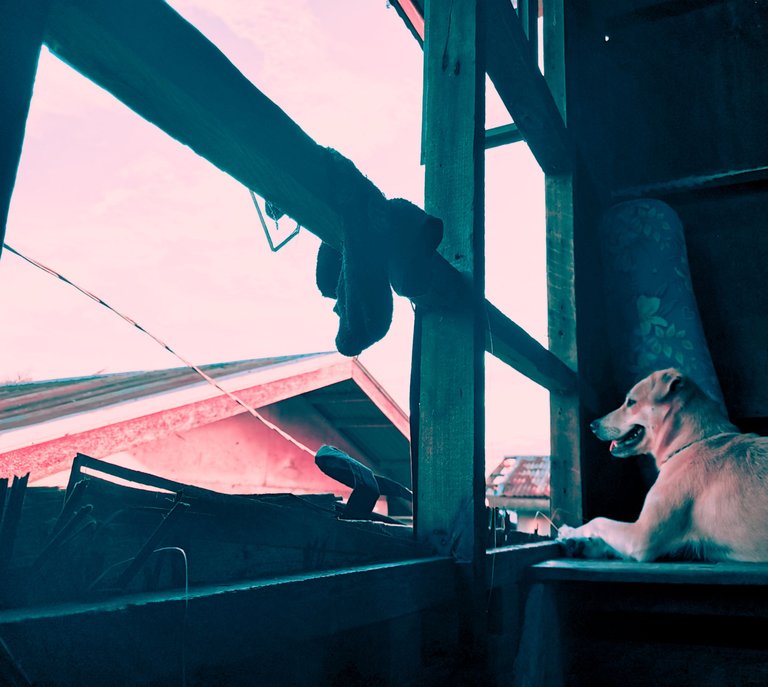 After the Storm
It was pass midnight when things started to settle down. We went outside to check what was left in our house. The typhoon tore our roof. The walls gone. There is still a light rain and wind. I can hear someone started repairing thier house.The house we evacuated together with 4 families holds still. It was so dark that the extent of the damage can't be perceived well. Although it was dark, I can see house with only the frames left.
We were tired and some with empty stomach and sleepy. We served coffee and some biscuit to get by the night. Our neighbor offered to stay for the night together with the other 4 families. We humbly declined the offer since we also need to check our house. Amidst the darkness, we prepared and dried up our floors and bed. We checked for dry blankets so that we can rest and slept.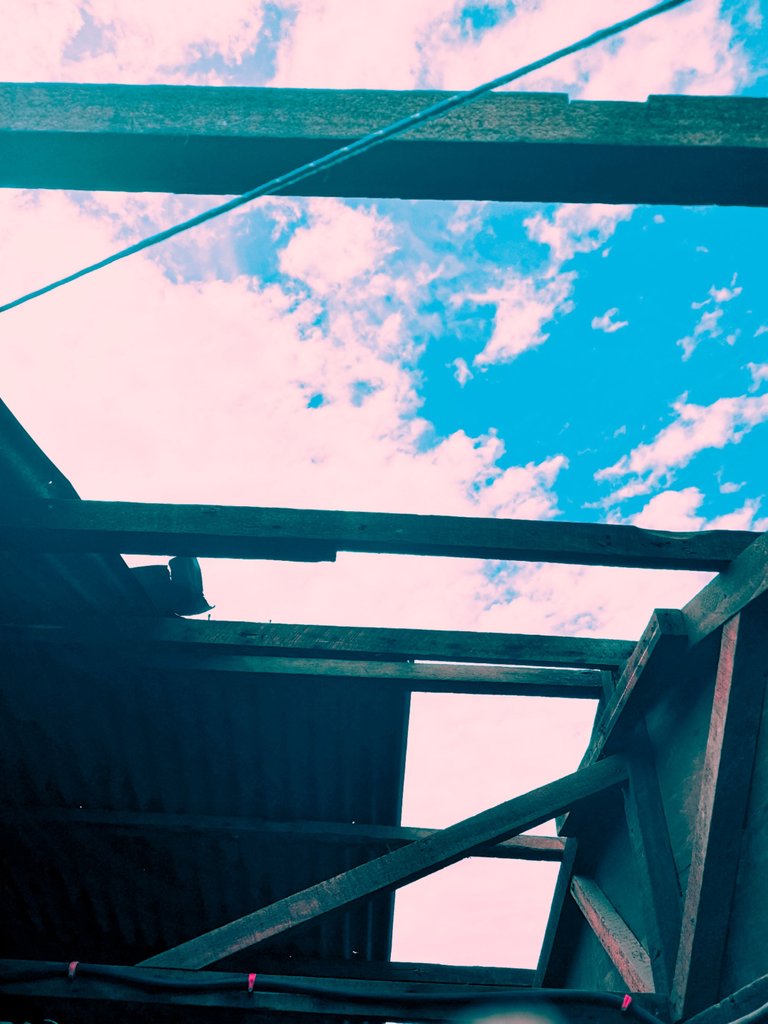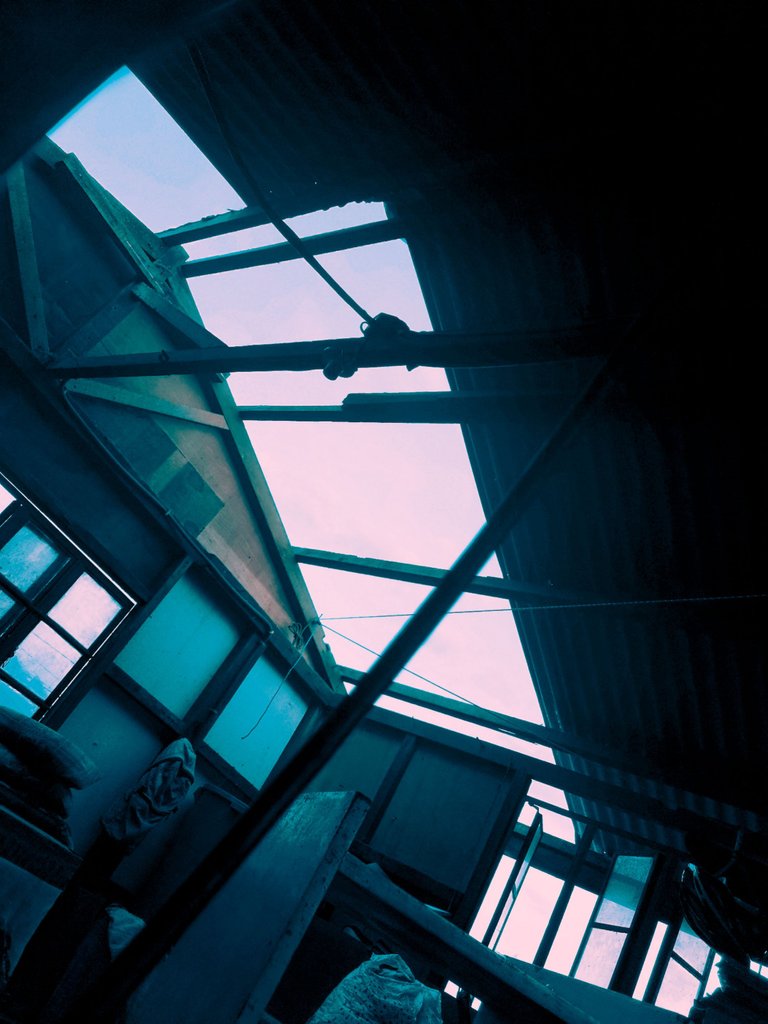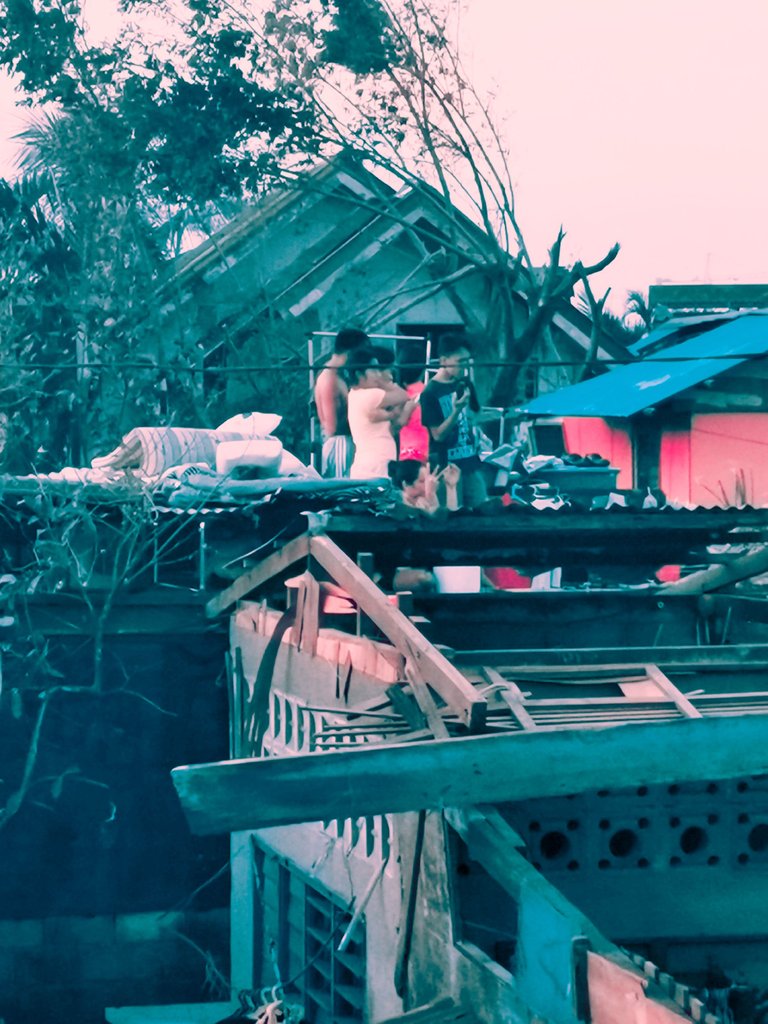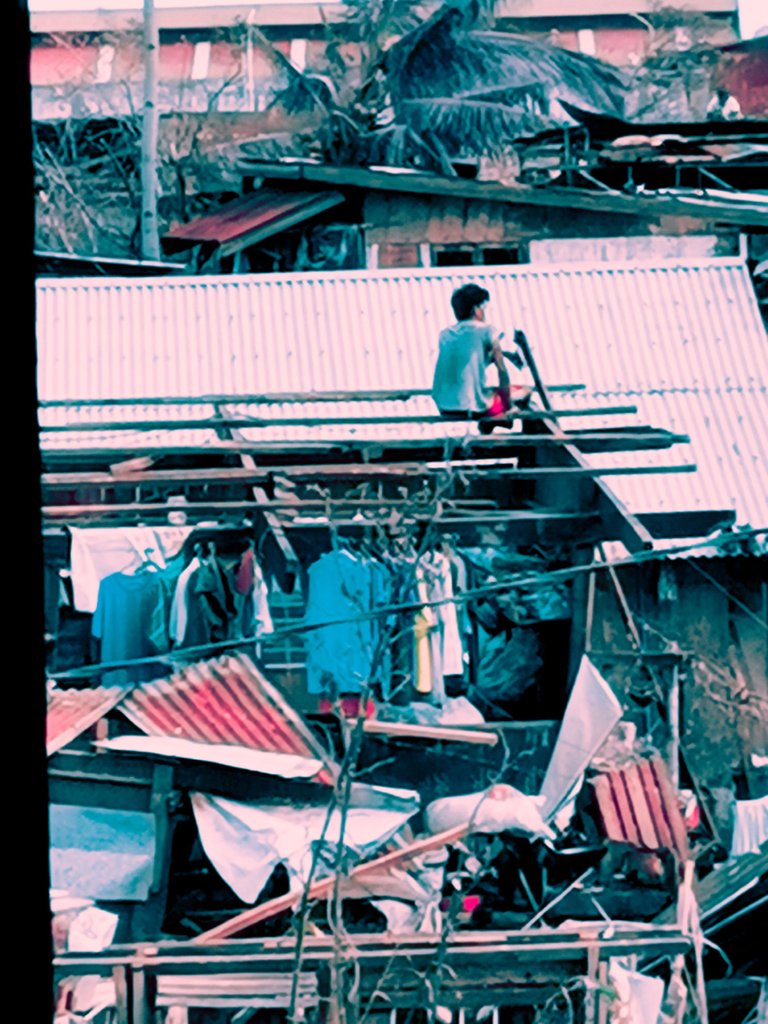 In the morning, we saw the extent of the wrath of Odette. Half of our roof and walls was damaged. The double walling soaked wet and we tore it down since it couldn't hold. The celling was damaged too. Our light bulb has water in it. Our clothes was wet and some blown by the typhoon that we can't retrieved anymore.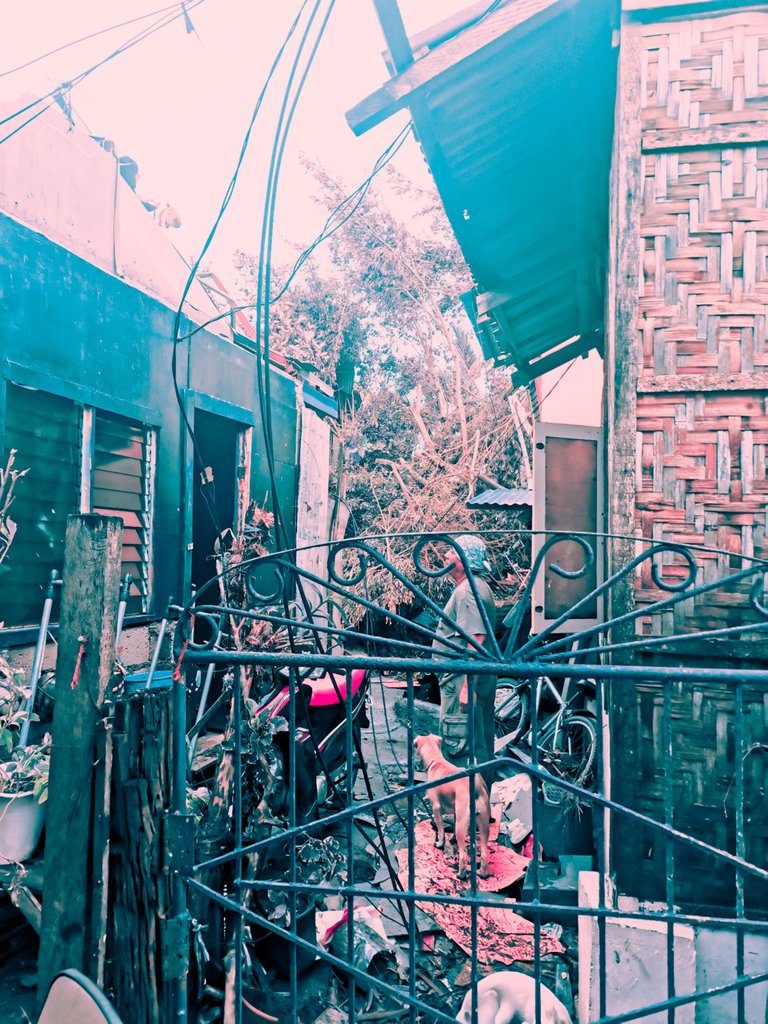 We had a hard time going out in our compound for more than a day due to the decade old Dakit tree fell in our main passage way. We were just lucky that no house was under the fallen tree. Within the next 25 hours after the typhoon, we struggled. We still had some food and water to eat, but it won't last for the next day.
Without power, our water lines cut off. We had a hard time finding potable water to drink. We were running out of cash as well. We temporarily fixed some part of our roof, but it only fixes less than a quarter of what was blown away.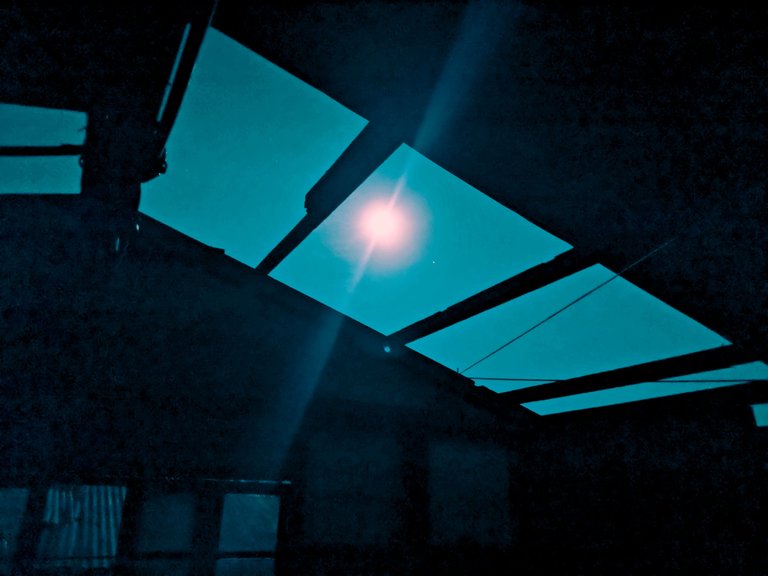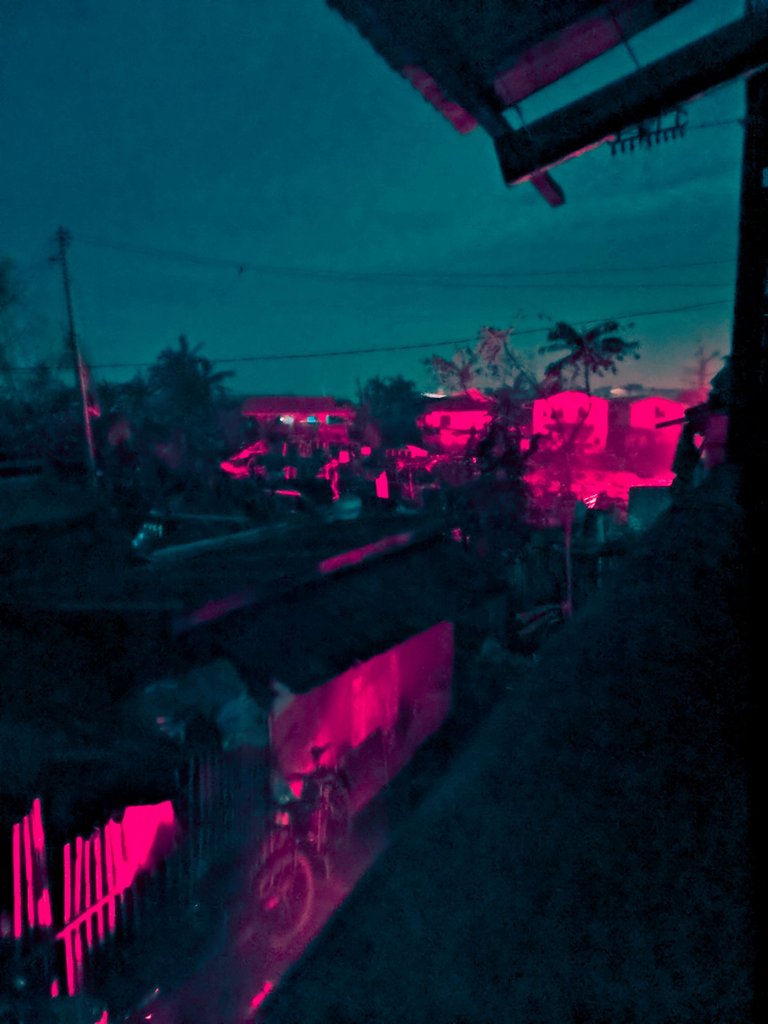 When it got dark, we purchased some kerosene for our DIY lamps. We couldn't use our phones' flashlight because it is out of battery. It was the same with our rechargeable lamps. I am just thankful that it was a full moon. The moon gave a decent light during the night. We ate dinner and sleep with an open roof. We were thankful that the weather is good and there was no rain.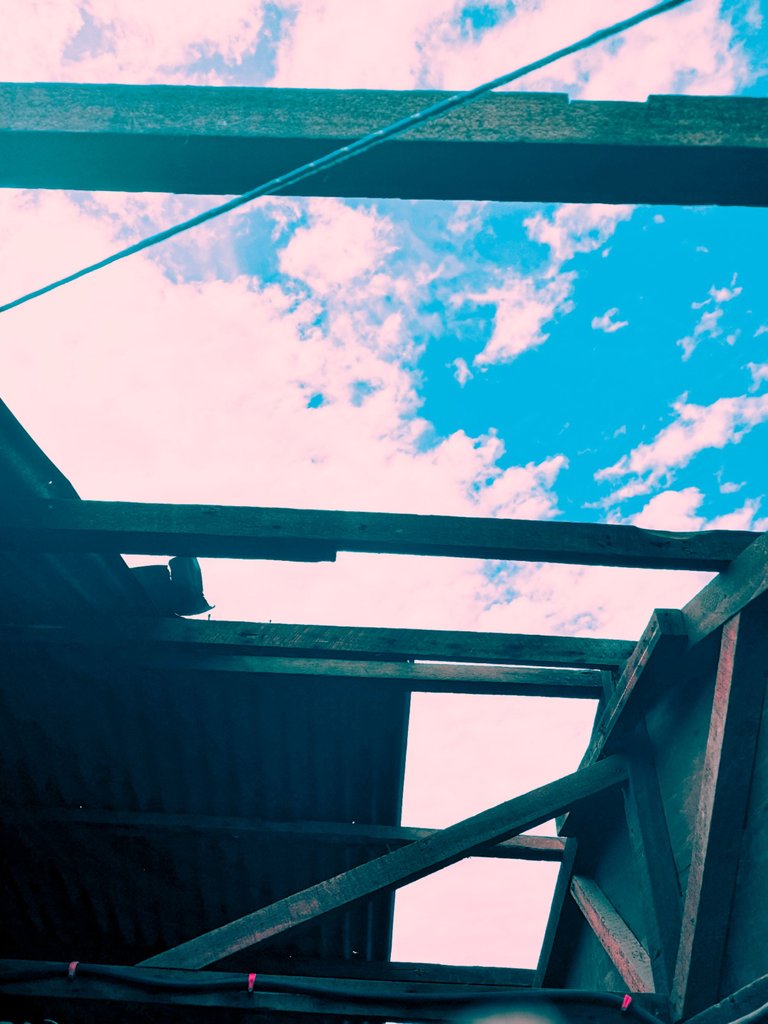 Surviving
Our difficulties will continue as long as power isn't restored. There will be a shortage of foods, cash, and water. We hope that our government and private sectors go hand in hand to restore the city. As of writing, we still don't have electricity, water is limited and rationed, internet is unstable. Some areas may have electricity already and some banks are opening.
Right now, everything aren't looking good. In the next days, we will celebrate Christmas in the dark, but I am still hopeful that Christmas will bring bliss to me, my family and the rest of the victims of Super Typhoon Odette. We will rise from this tragedy and rebuild our home. Despite what happened, I am still thankful that we are all safe.
---
If you wish to send some help for me, my family, and the neighborhood where I lived, your upvotes and tips will be greatly appreciated.
---
I am just thankful that despite the tragedy we are in, Hive is there to assure that I have some funds from blogging to get by, as my day jobs still on hold due to the typhoon. With electricity out of reach and internet still unstable, I might used the time to reflect on things as I move forward. Thanks for your time and support. I will always be grateful.
---
All photos are courtesy of the author.