BBQ and Beer - ideal start of an evening with knee pain
This post is for @detlev and BeerSaturday already. An Augustiner Helles is simple not beatable if you can use your own stone grill with delicious meat from local providers.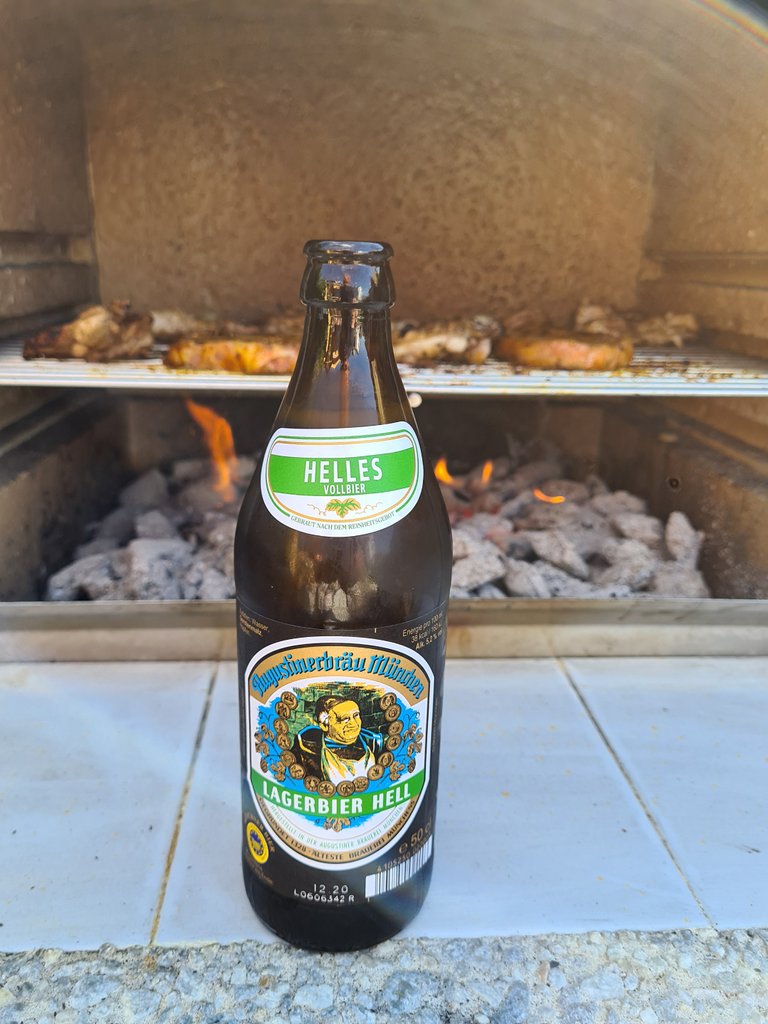 About Augustiner Helles
Pretty sure I told you folks a lot about this special Munich beer during my beer series in the past, however read more below. The beer is served everywhere here and there are hundreds of Augustiner Beergardens and Restaurants across Munich.
Augustiner's most popular beer is Augustiner Helles (5.2%), a pale lager that is given a prolonged secondary fermentation.