One of the reasons why I tend to lean towards Apple devices is because generally I do think that Apple Inc. has a healthier approach to privacy than other platforms.
While users of Google and Google Chrome are the product, Apple doesn't sell ads — nor data — and tends to make sure that the majority of what happens on your device stays on your device.
"It's a rigorous process because we care so deeply about privacy, and security, and quality."
— Apple Inc. CEO Tim Cook at antitrust hearing before Congress
While Apple is even the creator of a browser which is upgraded at least every year and whose abilities to ignore specific pesky tracking pixels, it isn't just a rose garden and when operating an Apple device a lot of data tracking still happens. After all, you do not spend all of your mobile device time in Safari. Even if you did, Safari still requires the addition of a decent 3rd-party adblocker because only specific pixels are blocked.
On Android it is easy to revert to using Brave, which is an excellent Android browser, but on iOS there's only one decent browser and that's Safari. Chrome without extensions is only half-baked Chrome and Brave on Android is a true dud. Some zealots will tell you to use Firefox which is a semi-decent alternative but only whenever you stay in the browser.
Most likely though, you did acquire a smartphone also to use apps. And many of those apps come with a selection of trackers and often also ads. Blocking these is often slightly more difficult, especially if you want to avoid spending. Paid VPN users sometimes benefit an ad- and tracker blocking service but not everyone is ready is to spend on a VPN — altho it should be part of your core toolkit when going online.
Luckily, there's an excellent FREE and open-source to improve your privacy while using an iOS device.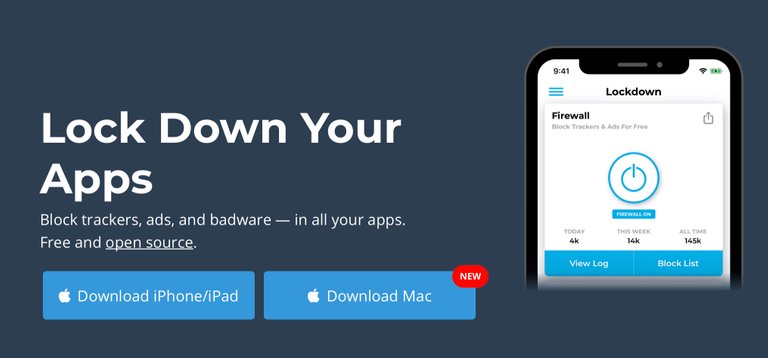 The free and open-source Lockdown app operates as a firewall on your device and filters out all known trackers and ads, with a solid success rate.
If like me you spend a decent amount of time in (mainstream) news app, on most days Lockdown will easily block hundreds, you sands, tens of thousands of ads and tracking pixels because it is common for news sites (and their apps) to load hundreds of ads networks — all with their own cookies and whatnots — per article.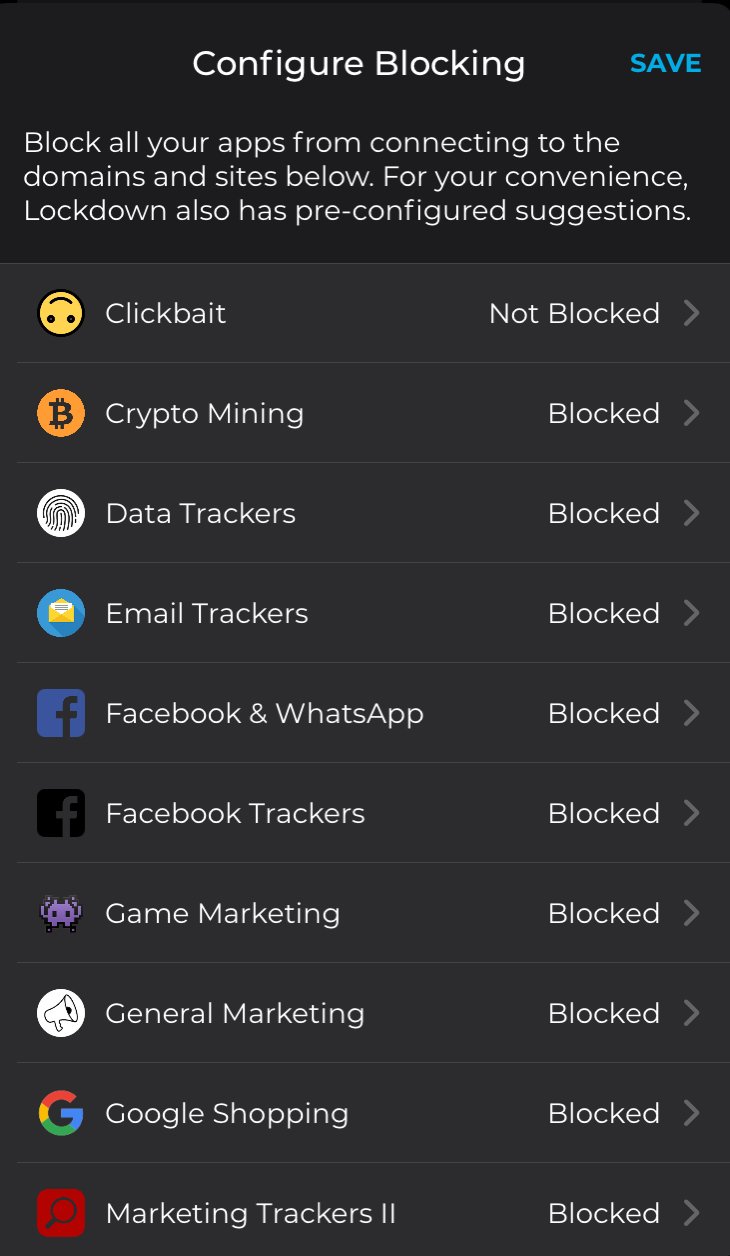 The fun isn't limited to news apps though. Lockdown also removes the annoying trackers from games. Lockdown is that efficient that you can often even not benefit ads based in-game perks without turning the service OFF before.
One of the great things about Lockdowm — aside from being open-source — is that Lockdown allows you to configure what specific items you would like to block. Maybe you love click bait? Maybe those Taboola ads below articles and similar trash don't hurt your senses. Maybe you love to contribute to the earnings of internet sites when they throw hidden crypto miners in your CPU and drain your battery. It's all up to you thanks to easily configurable blocklist options.
The Lockdown block lists are regularly updated and updating your local block lists is as simple as tapping the weekly notification which tells you how many trackers and ads were blocked that week.
Lockdown also comes with new iOS 14 widgets, but their functionality isn't fully optimized yet. In previous versions it was possible to turn your Lockdown ON/OFF without the widget opening the app. But this was often prone to failure so it seems that current compromise is that the widget button also opens the app. ¯\_(ツ)_/¯
The team will undoubtedly continue to work at improving that as they have been doing for quite a while already.
I've been using Lockdown for more than a year already and on average — privacy zealots I am — Lockdown blocks around 20k dataware items a day. I recently reinstalled the app around two months ago and it has already blocked almost 2 million items.
For free.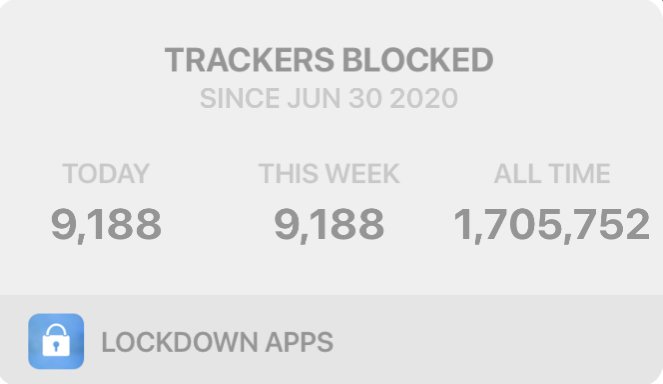 If you have an iOS device and being the product annoys you, Lockdown is your friend and you should install the app now.
Lockdown also offers a premium VPN tunnel to filter ads and trackers even before they reach your device, but your privacy is already vastly increased with the free firewall option.
---
Notes
Lockdown is also available for macOS
An Android version is coming but don't hold your breath. Stick with Blokada for now.
To operate Lockdown you must approve its VPN profile