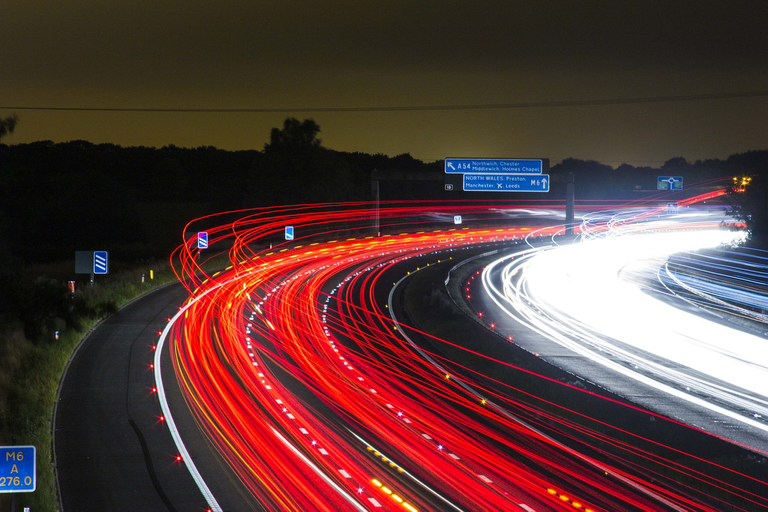 pixabay
Vivimos en la Era de la Velocidad
Pensando yo aquí un poco sobre las cosas del ayer, cuales son aquellas que debo traer a mi presente, aquí y ahora, lo que sirve, lo que me instruye, lo que me hace reír. ¿Cuántas cosas del ayer que nos hacían felices, pero que hoy ya no volverán? Porque el mundo va cambiando a velocidad.
¡Hola, mis amores de #hive! Deseo que la estén pasando maravilloso. Por un momento me puse a pensar en todas aquellas cosas que hacíamos mis hermanos, mis primos y mis amigos de aquella época, y mucha gente más, que hoy ya no se hacen ni se harán. Hay una gran diferencia entre el ayer y hoy.
No sé, si ustedes alguna vez han pensado en tantos momentos hermosos que se vivía entre los años 70, 80, y hasta los 90. Lleno de tantas emociones, como nos divertíamos nosotros los chicos. Ok, ok, ya sé que se me cayó mi cédula 🤭 🤭 🤭 no importa.
We live in the Age of Speed.
Thinking here a little about the things of yesterday, which are those that I should bring to my present, here and now, what is useful, what instructs me, what makes me laugh. How many things of yesterday that made us happy, but that today will no longer return? Because the world is changing at speed.
Hello, my #hive loves! I hope you are having a wonderful time. For a moment I got to thinking about all those things that my brothers, my cousins and my friends did back then, and many other people, that today are no longer done and will no longer be done. There is a big difference between yesterday and today.
I don't know if you have ever thought about the many beautiful moments that we lived in the 70s, 80s and even the 90s. Filled with so many emotions, how we kids used to have so much fun. Ok, ok, I know I dropped my ID 🤭 🤭 🤭 🤭 never mind.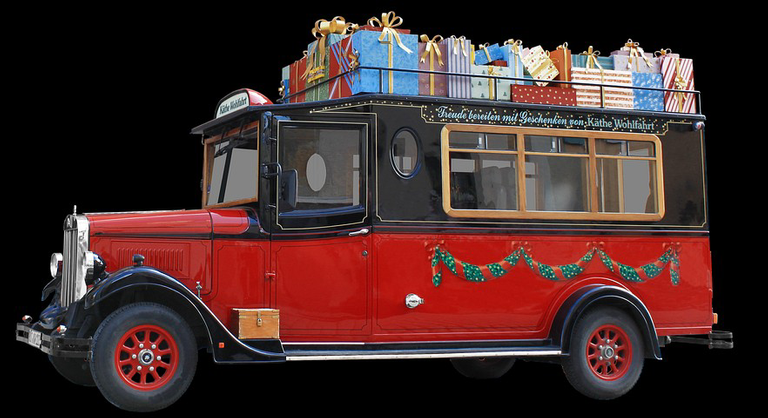 pixabay
En aquel entonces escuchábamos más la radio, el teléfono era uno solo hasta candado 🔒 le ponian y los carros eran diferentes, la tv era a blanco y negro, la comunicación de antes eran a través de cartas, las cuales llegaban en semanas y hasta meses dependiendo de la distancia. La ropa que se usaba eran de bota ancha, los vestidos eran con corsel que nos apretaban, ¡tantos recuerdos vividos, verdad!
Era más sano casi todo, las diversiones eran diferentes, ya que todos los chicos salíamos a conversar en el portal de la casa más grande, nos bañabamos en el río, creo que los juegos era super divertidos porque los inventabamos nosotros mismos ¿ A quién de ustedes les trae hermosos recuerdos aquellas épocas?
Si queríamos ver la tele, 😂 😂 teníamos que haber terminado las tareas escolares y ver cual vecina nos permitía verla, la pantera rosa con la cuál nos reíamos, entres muchas más; la música que se escuchaba tenían más sentido o pasión, ¡que te hacían suspirar! 😂 😂 😂 las fiestas eran más populares.
Back then we listened more to the radio, the telephone was only one, they even put a padlock on it 🔒 and the cars were different, the TV was black and white, the communication back then was through letters, which lasted weeks and even months depending on the distance. The clothes that were used were wide boots, the dresses were with corselets that tightened us, so many memories lived, right!
It was healthier almost everything, the entertainment was different, since all the kids went out to talk in the doorway of the biggest house, we bathed in the river, I think the games were super fun because we invented them ourselves. Who of you has beautiful memories of those times?
If we wanted to watch TV, 😂 😂 😂 we had to have finished our homework and see which neighbor allowed us to watch it, the pink panther we laughed with, among many more; the music we listened to had more sense or passion, that made you sigh! 😂 😂 😂 😂 the parties were more popular.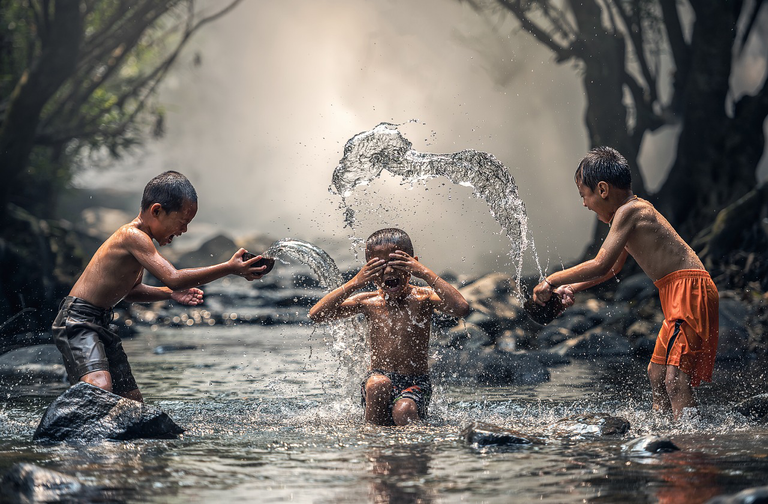 pixabay
Aquellos tiempos jugábamos en la tierra, no había las calles asfaltadas como hoy, (en donde cada día hay menos espacios en donde poner los pies); éramos más sanos, casi no nos enfermabamos porque agarrabamos bastantes anticuerpos, jugábamos con el perro, entre amigos nos tratábamos como familia.
¿No sé a cuántos de ustedes les pasaba así?
También debo mencionar que nuestros padres tenían tiempo para enseñarnos y educarnos sobre la vida, los principios y valores. Teníamos que cumplir primero con todas nuestras tareas cotidianas, ayudar en casa, no podíamos meternos en las conversaciones de los adultos; las compra se hacían en el mercado popular, porque aun no habían supermercados, después que crecí me encantaba ir al cine a ver películas con proyectores, para mí era otro mundo, ¿Tantos recuerdos juntos?
Mirando hacia atrás y observando lo que hay hacia delante, ¿cuántas cosas han cambiado? Y continuarán cambiando nuestro mundo. Creo que los avances tecnológicos, el internet son buenos, útil y necesarios, pero asi mismo es mal usado, los más afectados son nuestros niños y adolescentes.
In those days we played in the dirt, there were no asphalt streets like today (where every day there are fewer spaces to put our feet); we were healthier, we hardly got sick because we had enough antibodies, we played with the dog, among friends we treated each other like family.
I don't know how many of you were like that?
I should also mention that our parents had time to teach and educate us about life, principles and values. We had to do all our daily chores first, help at home, we could not get involved in adult conversations; shopping was done at the popular market, because there were no supermarkets yet, after I grew up I loved to go to the cinema to watch movies with projectors, for me it was another world, so many memories together?
Looking back and looking forward, how many things have changed? And will continue to change our world. I believe that technological advances, the internet are good, useful and necessary, but also misused, the most affected are our children and teenagers.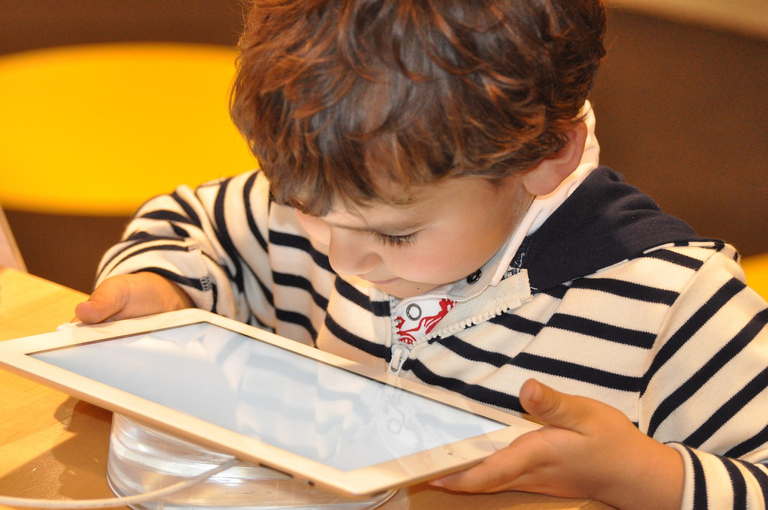 pixabay
En cambio para los jóvenes y adultos ya no podemos estar sin el móvil, se ha convertido en nuestro compañero desde que amanece hasta irnos a descansar. ¿Qué sensación han tenido cuando por cualquier motivo ajeno, no has podido estar conectado? ¿Qué difícil es estar sin luz, quedarse sin WiFi?
Me atrevo a decir, que hoy en día observo que somos más esclavos, que libres. Hay demasiada distracción en el internet, que casi hoy ya es imposible vivir sin estar conectado y saber todo el acontecer mundial; ya en estos días empienza el mundial de fútbol ⚽ ¡Por supuesto que lo veré! Amo el fútbol. La tecnología es importante porque nos permite estar conectado con nuestra familia y amigos en donde quiera que se encuentren y cuando quieras. ¿Verdad?
Hoy como padres no pasamos tiempo de calidad con nuestros hijos a causa del trabajo, y hay quienes les falta el tiempo que se traen el trabajo a casa, y sus hijos estan llenos de cosas pero les falta lo más importante e irremplazable como es el tiempo y el afecto esto no debe ser negociable.
On the other hand, for young people and adults, we can no longer be without our cell phone, it has become our companion from dawn until we go to rest. What feeling have you had when, for whatever reason, you could not be connected? How difficult it is to be without light, to be without WiFi?
I dare say, that nowadays I observe that we are more slaves than free. There is so much distraction on the internet, that today it is almost impossible to live without being connected and knowing everything that is happening in the world; the World Cup is about to start ⚽ Of course I will watch it¡ I love soccer. Technology is important because it allows us to be connected with our family and friends wherever they are and whenever we want. Right?
Today as parents we don't spend quality time with our children because of work, and there are those who lack the time that bring work home, and their children are full of things but they lack the most important and irreplaceable thing such as time and affection this should not be negotiable.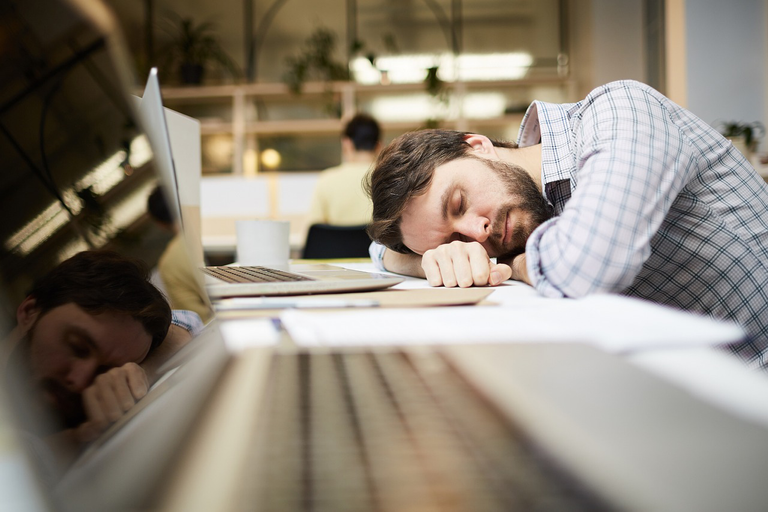 pixabay
¿Habrá alguien que se identifique con esto? ¿Cómo cambiar esto? Creo que se debe dar un espacio de calidad para pasar con los chicos, esto pasa también por la vida consumista que llevamos, hoy se vive mas de apariencias, que de valores, vivimos como hipnotizados, andamos como en las nubes de aquí para allá, afuera hay mucha competencia, envidia. La sociedad cada día es más demandante.
Pero así mismo también vemos que hay muchas oportunidades para crecer sobre todo en el mundo digital y aquí me encuentro yo queriendo aprender un poco de cada cosa para no quedarme atrás, por lo menos lo necesario. Digame a nosotros los que venimos del siglo pasado, ¿A cuántos se nos ha hecho complicado adaptarnos y aprender de toda esta tecnología? ¡Pero aquí vamos guapeando!
También observo que ya hoy en día no hace falta ser un profesional como tal, hoy se valora más el conocimiento, la capacidad y la destreza que pueda tener un individuo para realizar un trabajo desde cualquier lugar y de cualquier edad, lo que se pide tener deseo de avanzar y crecer siempre y cuando esté conectado al Internet, hoy es indispensable tener una laptop en casa, ya no por lujo, sino por necesidad o trabajo, de la pandemia para acá todo cambió.
Is there anyone who identifies with this? How can we change this? I believe that a quality space should be provided to spend with the children, this also happens because of the consumerist life we lead, today we live more on appearances than on values, we live as if we were hypnotized, we walk like in the clouds from here to there, outside there is a lot of competition, envy. Society is more demanding every day.
But at the same time we also see that there are many opportunities to grow, especially in the digital world and here I find myself wanting to learn a little of everything so as not to be left behind, at least what is necessary. Tell me, those of us who come from the last century, how many of us have found it difficult to adapt and learn from all this technology? But here we go, we're getting ahead!
I also notice that nowadays it is not necessary to be a professional as such, today it is more valued the knowledge, capacity and skills that an individual can have to perform a job from anywhere and of any age, what is required is to have the desire to advance and grow as long as it is connected to the Internet, today it is essential to have a laptop at home, no longer for luxury, but by necessity or work, from the pandemic to here everything changed.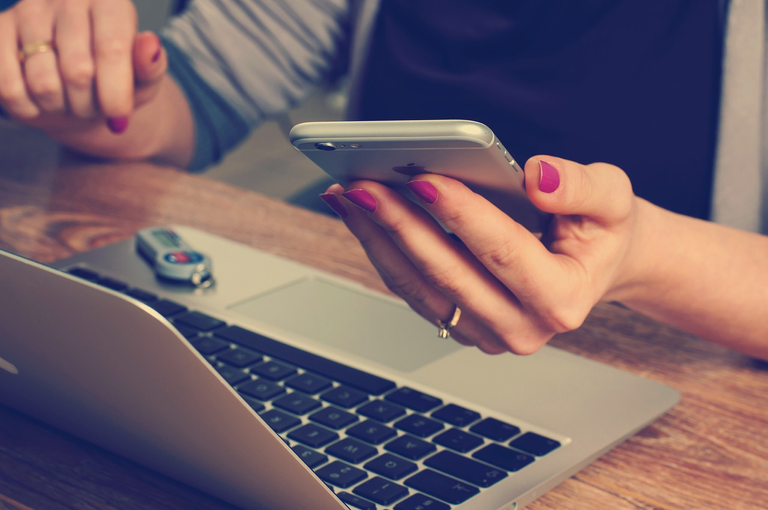 pixabay
Veo como los tiempos han cambiando, la gente, las costumbres, y las tradiciones han dejado de ser y me gusta en gran manera que vayan evolucionando porque creo que las personas debemos de adaptarnos a los cambios, los tiempos y épocas, y no quedarnos obsoleto ni mucho menos oxidarnos como el hierro, 🤭 🤭 🤭 lo que fue, ya pasó y no volverá, hay que proseguir hacia adelante.
Pero algo si importante es que no debemos olvidar los principios y valores, la educación, porque son parte de toda la vida. El saludar, el dar las gracias, por favor, con permiso, perdón, a la orden; pueden que cambien muchas cosas, el mundo no se va a detener, el avance continuará, pero sí, debo tener presente en los míos todas estas cosas. ¿ Cuál es su opinión referente a todo esto? ¿Cree usted que los principios, valores y educación son negociables hoy?
I see how times have changed, people, customs, traditions have ceased to be and I like in a great way that they are evolving because I believe that people must adapt to changes, times and eras, and not become obsolete, much less rust like iron, 🤭 🤭 🤭 🤭 what was, is gone and will not return, we must move forward.
But something if important is that we must not forget the principles and values, education, because they are part of all life. Greeting, thanking, please, excuse me, pardon me, to order; many things may change, the world will not stop, progress will continue, but yes, I must keep in mind all these things in mine. What is your opinion regarding all this? Do you think that principles, values and education are negotiable today?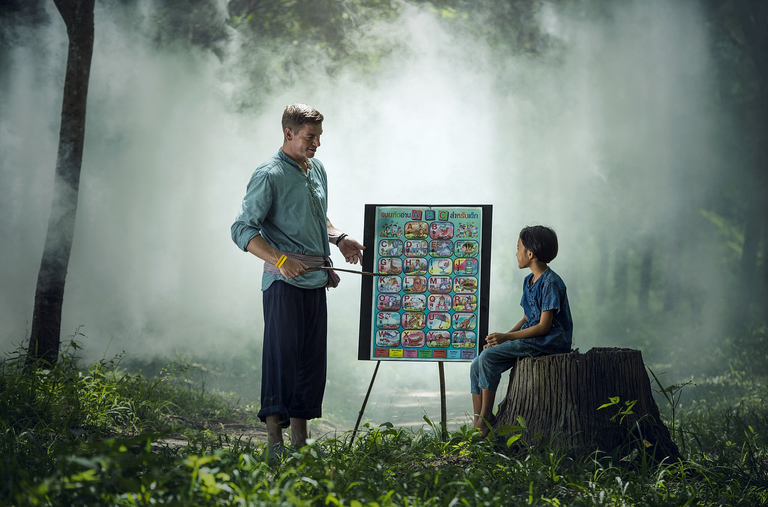 pixabay
Me alegro mucho que usted se haya tomado este momento para pasar y leerme. ¿Cuénteme que epoca de su vida le traen tantos recuerdos inolvidable? ¿Que tan dificil se les ha hecho avanzar o aprender de la tecnologia? Muchas gracias, espero sus comentarios. Y no importa su edad, al igual que la mía, el mundo cambia a velocidad. Cada día hay un nuevo invento, importante no se olvide de sonreír, de ayudar al prójimo, ser felices, la vida es una y es corta, así que disfrutemolas. Hasta otra oportunidad.
Todas las imágenes fueron tomadas de pixabay
I'm so glad you took the time to stop by and read me, tell me what time in your life brings back so many unforgettable memories, how difficult was it for you to advance or learn from technology? Thank you very much, I look forward to your comments. And no matter your age, just like mine, the world is changing fast. Every day there is a new invention, it is important not to forget to smile, to help others, to be happy, life is one and it is short, so enjoy it. Until another opportunity.
All images taken from pixabay