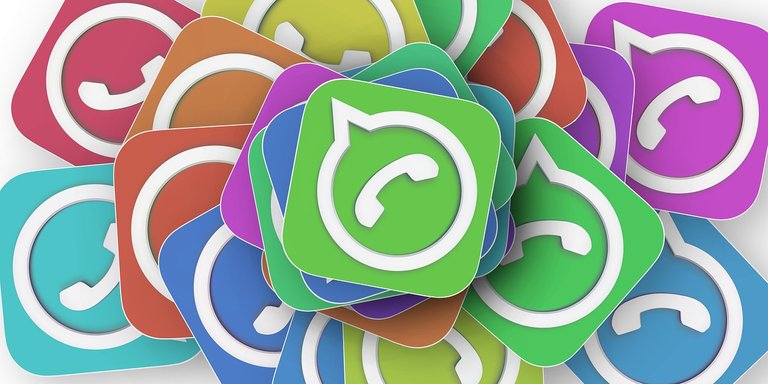 Source
Saludos a todos mis estimados seguidores y lectores, dando continuidad a mis publicaciones del área tecnológica hoy compartiré con ustedes una noticia que será de gran utilidad para muchos usuarios de la red social WhatsApp y es que esta aplicación ahora se podrá utilizar sin necesidad de estar conectado a internet en nuestro teléfono.
Greetings to all my dear followers and readers, giving continuity to my publications of the technological area today I will share with you a news that will be very useful for many users of the social network WhatsApp and is that this application can now be used without being connected to the internet on our phone.
---
Para nadie es un secreto lo importante que es estar comunicado hoy en día y por ello cada día que pasa son más las herramientas tecnológicas que surgen para poder lograr tal fin, sin duda alguna en los actuales momentos existen muchas aplicaciones de comunicación que se pueden instalar en nuestros teléfonos móviles que nos permiten poder estar en contacto con otras personas, entre las más comunes tenemos Telegram, Faceboock, Twitter, Tik Tok y WhatsApp, esta última aplicación ha estado en constante actualizaciones para que sus usuarios estén satisfechos.
For no one is a secret how important it is to be communicated today and therefore every day that passes are more technological tools that arise to achieve that end, no doubt at the present time there are many communication applications that can be installed on our cell phones that allow us to be in contact with others, among the most common we have Telegram, Faceboock, Twitter, Tik Tok and WhatsApp, the latter application has been in constant updates for its users to be satisfied.
---
En los actuales momentos WhatsApp es la red de mensajería instantánea más utilizada en Latinoamérica, pues sus 5.600 millones de descargas así lo confirman, en la actualidad se estima que esta aplicación posee más de 2.000 millones de usuarios activos al mes, convirtiéndola en una de las aplicaciones más sólidas y utilizadas en los actuales momentos. Todos estos resultados son debidos a las constantes actualizaciones que realizan de manera continua a esta aplicación.
At present WhatsApp is the most used instant messaging network in Latin America, as its 5.6 billion downloads confirm it, currently it is estimated that this application has more than 2 billion active users per month, making it one of the most solid and used applications at present. All these results are due to the constant updates that are continuously made to this application.
---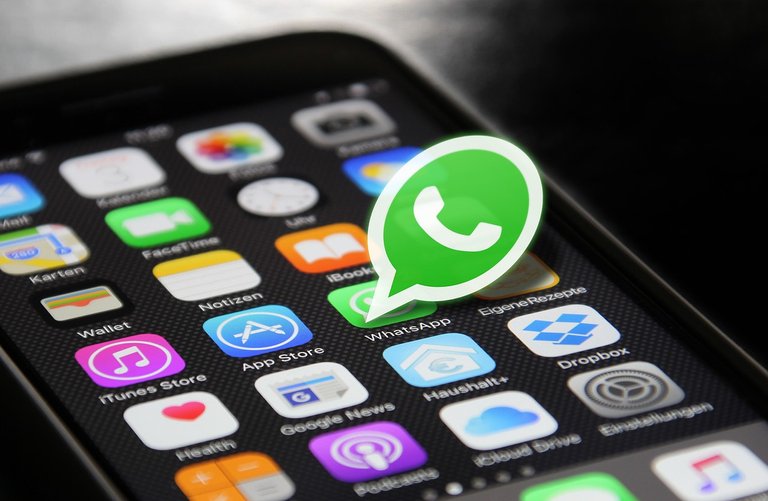 Source
---
Recientemente han anunciado una nueva actualización y se trata de que ahora se podrá estar conectado en la aplicación WhatsApp Web sin necesidad de que nuestro teléfono tenga acceso a internet o este apagado, para poder lograr esto los usuarios que ya cuenten con esta actualización en sus teléfonos dolo deberán ingresar a la siguiente dirección https://web.whatsapp.com/ y escanear el código QR que les aparece en el celular con el objetivo de dejar la sesión abierta.
Recently they have announced a new update and it is that now you can be connected to the WhatsApp Web application without the need for our phone to have internet access or be turned off, to achieve this users who already have this update on their phones dolo must enter the following address https://web.whatsapp.com/ and scan the QR code that appears on the phone in order to leave the session open.
---
La diferencia de esta actualización a las anteriores es que una vez que se realice el escaneo del código QR, será posible poder ingresar a la aplicación WhatsApp Web desde nuestro ordenador o computador aunque el teléfono este apagado, en modo avión o sin internet, pero hay algo que se debe tomar en cuenta y es que la sesión se cancelara después de transcurrir 14 días sin operatividad en nuestro teléfono. Esta modalidad se une al modo multidispositivo que permite que si nuestro teléfono está apagado podemos estar conectados a la aplicación a través de una Tablet o computador de manera independiente y sincronizada.
The difference between this update and the previous ones is that once the QR code is scanned, it will be possible to access the WhatsApp Web application from our computer even if the phone is turned off, in airplane mode or without internet, but there is something that must be taken into account and that is that the session will be canceled after 14 days without operation on our phone. This mode joins the multi-device mode that allows that if our phone is turned off we can be connected to the application through a Tablet or computer independently and synchronized.
---
Referencia Consultada / Reference Consulted

Artículo elaborado por: / Article prepared by: