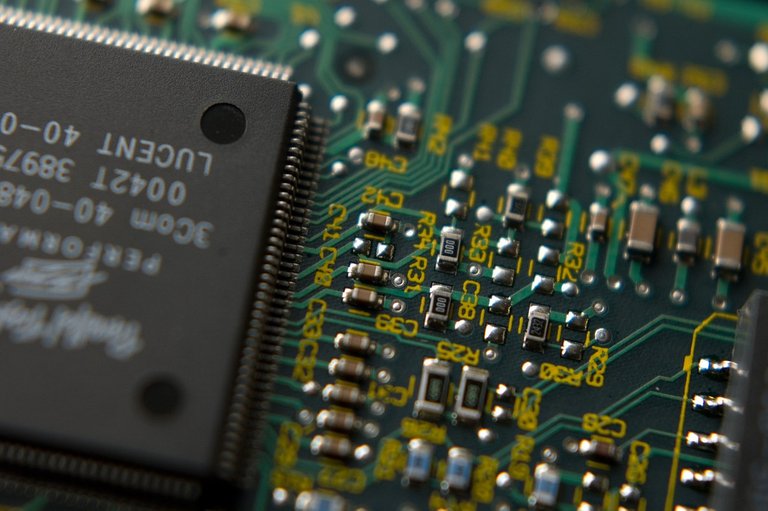 Source
Saludos a todos mis apreciados lectores y seguidores, en esta oportunidad compartiré con ustedes información relacionada al escudo de silicio que protege a Taiwán de un posible ataque militar de la gran potencia llamada China.
Greetings to all my dear readers and followers, this time I will share with you information related to the silicon shield that protects Taiwan from a possible military attack from the great power called China.
---
Para entrar en contexto es importante mencionar que Taiwán es una isla que se encuentra ubicad a 180 kilómetros de la República Popular China, que comparte su mismo idioma, cultura e incluso sus mismos ancestros, pero no comparten el régimen político. Taiwán es una pequeña isla con una cantidad de habitantes de 23 millones, mientras que el gigante asiático posee una población de 1.300 millones de habitantes, la disputa que estos dos países mantienen desde 1949 ha impedido a Taiwán poder tener acceso a los organismos internacionales.
To get into context, it is important to mention that Taiwan is an island located 180 kilometers away from the People's Republic of China, which shares the same language, culture and even the same ancestors, but they do not share the same political regime. Taiwan is a small island with a population of 23 million inhabitants, while the Asian giant has a population of 1.3 billion inhabitants. The dispute that these two countries have maintained since 1949 has prevented Taiwan from having access to international organizations.
---
Tanto ha sido el impacto de esta disputa que solo 15 países del mundo reconocen a Taiwán como un estado soberano, por su parte China reclama a esta isla como parte de su territorio y la declara como una provincia rebelde. En el año 2005 china aprobó a través de su partido comunista una ley antisecion que le permite recurrir a medidas no pacificas contra Taiwán si esta intentara separarse de China Continental.
The impact of this dispute has been so great that only 15 countries in the world recognize Taiwan as a sovereign state, while China claims this island as part of its territory and declares it as a rebel province. In 2005 China passed through its communist party an anti-seizure law that allows it to resort to non-peaceful measures against Taiwan if it tries to secede from mainland China.
---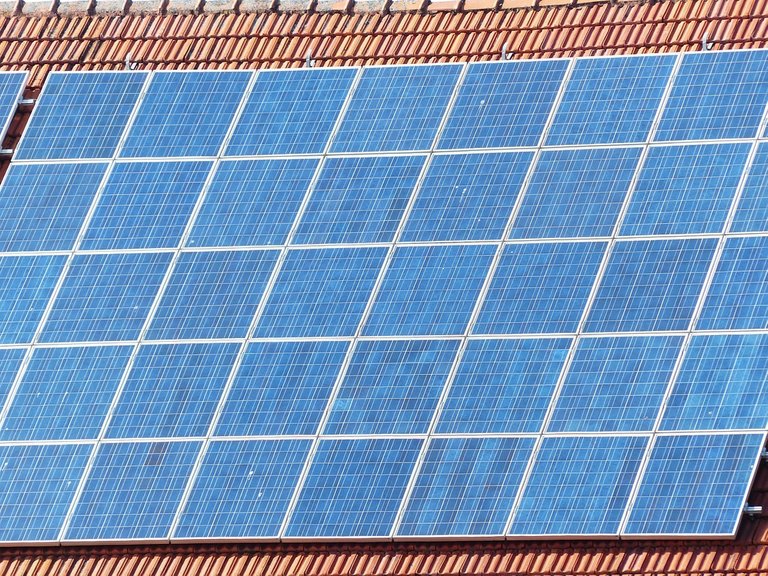 Source
---
Esta situación ha obligado a Taiwán durante muchos años a buscar un mecanismo de defensa o simplemente estrategias que le permitan poder seguir con su plan de desarrollo como nación independiente y a su vez le permita continuar con la supervivencia nacional ante este conflicto, es por ello que han desarrollado el llamado escudo de silicio. Ahora bien todos se preguntarán de qué se trata el escudo de silicio, se trata de que Taiwán es el principal fabricante de chips semiconductores avanzados del mundo, lo que ha impedido que china pueda realzar cualquier operación militar sobre esta importante isla.
This situation has forced Taiwan for many years to look for a defense mechanism or simply strategies that will allow it to continue with its development plan as an independent nation and at the same time allow it to continue with the national survival in the face of this conflict, that is why they have developed the so-called silicon shield. Now you may be wondering what the silicon shield is all about, it is because Taiwan is the world's leading manufacturer of advanced semiconductor chips, which has prevented China from being able to carry out any military operation on this important island.
---
Una guerra iniciada por China en esta parte del mundo contra Taiwán pudiese impactar directamente en la economía del gigante asiático teniendo que pagar un precio muy alto, esto motivado a que todos los países del mundo incluyendo a China dependen de los chips súper sofisticados que fábrica Taiwán. Estos pequeños chips son desarrollados o elaborados con semiconductores, es decir, circuitos integrados que son fabricados con silicio, y que son utilizados para la construcción de aviones de combate, paneles solares, instrumentos médicos, entre muchos más. Sin duda alguna Taiwán encontró la estrategia más diplomática y eficaz de evitar un posible ataque militar proveniente de China y no es otro que la fabricación de los súper chips fabricados con silicio.
A war initiated by China in this part of the world against Taiwan could have a direct impact on the economy of the Asian giant, having to pay a very high price, because all the countries of the world, including China, depend on the super sophisticated chips manufactured by Taiwan. These small chips are developed or elaborated with semiconductors, that is, integrated circuits that are manufactured with silicon, and are used for the construction of fighter planes, solar panels, medical instruments, among many others. Undoubtedly, Taiwan has found the most diplomatic and effective strategy to avoid a possible military attack from China and it is none other than the manufacture of super chips made of silicon.
---
Referencia Consultada / Reference Consulted

Artículo elaborado por: / Article prepared by: