---
Hello drone friends! Today I bring you a small video-post where we will learn about one of the most beautiful places in Evora here in Portugal, it is a place called "cromlech" and this space is a set of oval rocks in the shape of a circle that has an interesting interpretation and that's what the post is about, in addition to taking some aerial shots with my mavic we will learn a little general science! accompany me!🌍👨‍🏫🛫
Hola amigos droneros! hoy les traigo un pequeño video-post donde aprenderemos de uno de los sitios mas lindos de evora aqui en Portugal, se trata de un lugar llamado "cromlech" y este espacio es un conjunto de rocas ovaladas en forma de circulo que tiene una interesante interpretacion y de eso se trata el post, ademas de realizar unas tomas aereas con mi mavic aprenderemos un poco de ciencia general! acompañame!📚👨‍💻🧔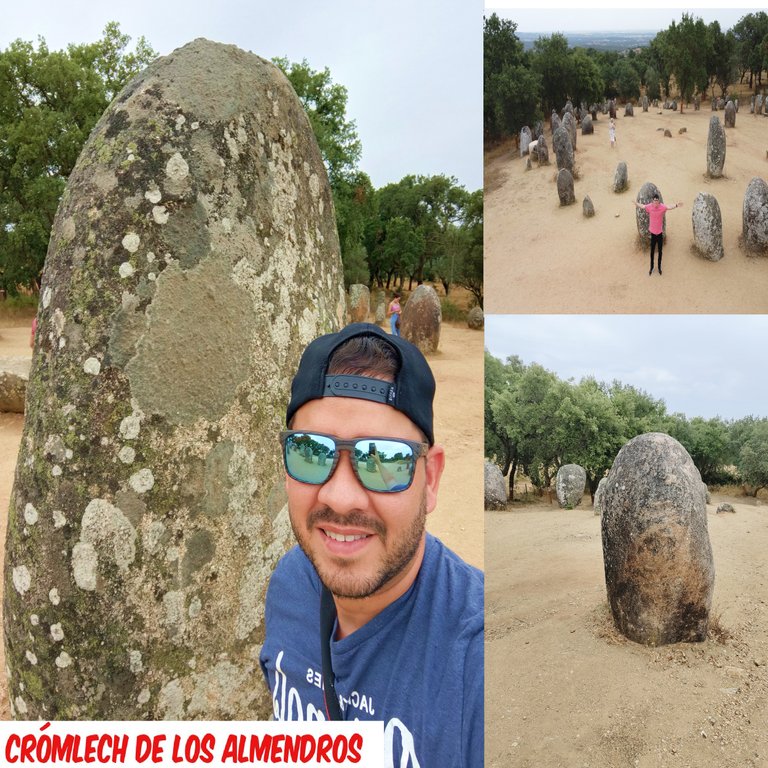 Crómlech de los Almendros🧬🔭 / Cromlech of the Almendros🙇‍♂🧭🌍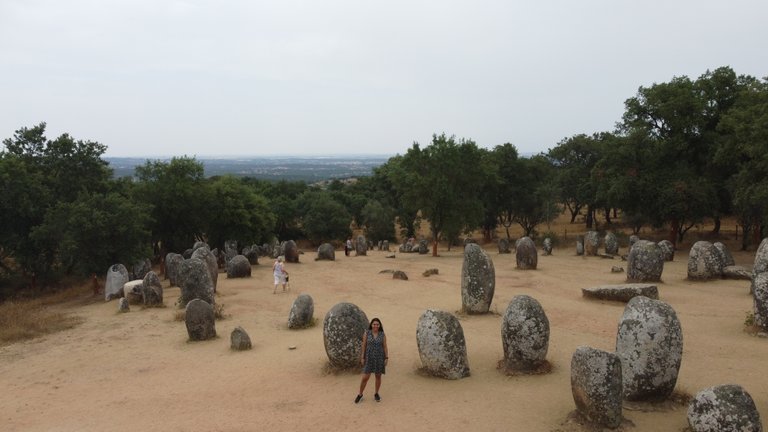 Another fantastic place to visit if you come to Portugal and stay in the evora region! This district is characterized by its plains and its favorable lands for good wine! but evora also contains a mystery and has become one of the most interesting cities to study prehistory and the behavior of "primitive" man, this ancient space is made up of more than "95 oval rocks" arranged in a circle!👨‍💻
Otro fantastico lugar para visitar si vienes a Portugal y te hospedas en la region de evora! este distrito es caracterizado por sus planicies y sus tierras propicias para el buen vino! pero ademas evora encierra un misterio y la ha convertido en una de las ciudades mas interesantes para estudiar la prehistoria y el comportamiento del hombre "primitivo", este espacio antiguo esta compuesto por mas de "95 rocas ovaladas" dispuestas en circulo!👨‍🏫🛫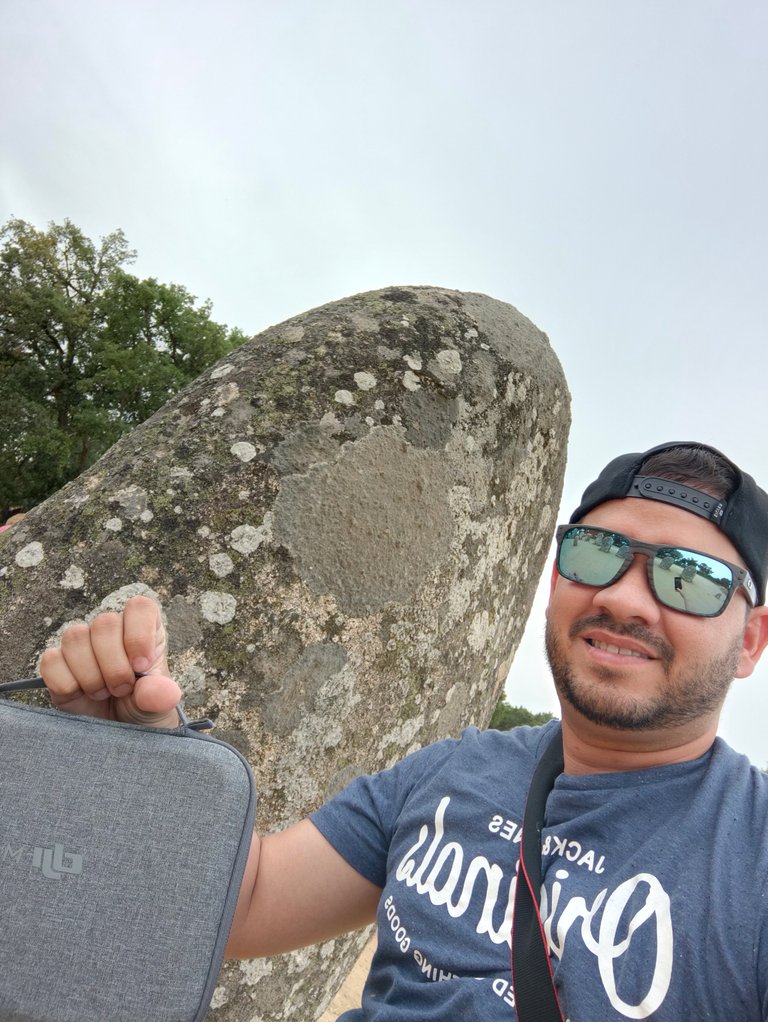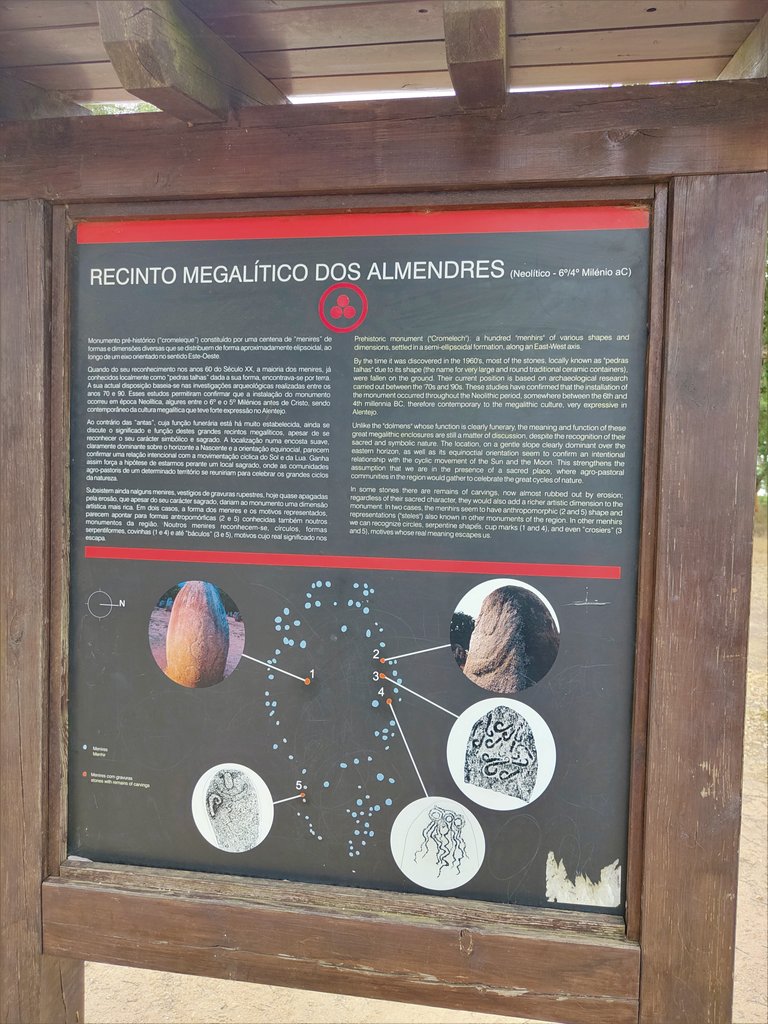 "Unbelievably, this monument in the form of a cromlech is the most important in Europe for its unique style and conservation!" some experts believe that it is the best preserved in all of europe! and there is no doubt that it is the most "interesting of the Iberian Peninsula", continuing with the explanation, I managed to investigate that it was discovered in "1964" and was declared a "national monument in 2015", being a small space of cultural history of Portugal! And it is that the city of Evora is full of prehistoric evidence and numerous Roman settlements!⛔💯❗
"Increiblemente este monumento en forma de "cromlech" "es el mas importante de europa por su estilo unico y conservacion!" algunos expertos creen que es el mejor conservado de toda europa! y no hay duda que es el mas "interesante de la peninsula iberica", continuando con la explicacion logre investigar que fue descubierto en "1964" y fue declarada "monumento nacional en el 2015", siendo un pequeño espacio de historia cultural de Portugal! y es que la ciudad de evora esta llena de evidencia prehistoricas y numerosos asentamientos romanos!🤴👸😮😊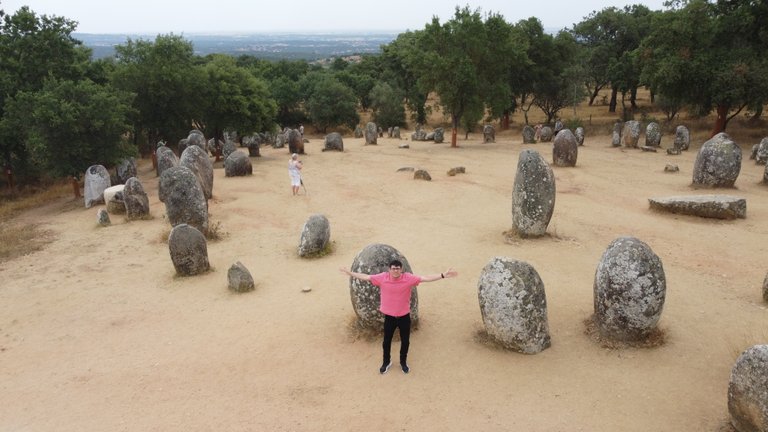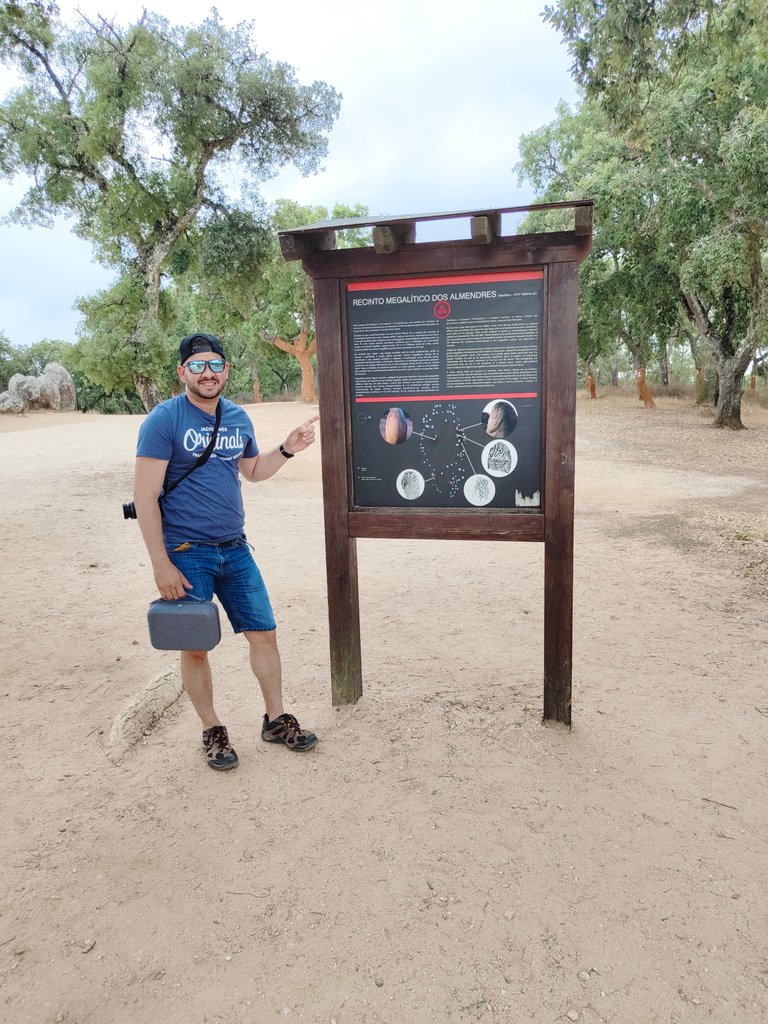 Experts believe that its main function was "a sacred space for the local tribe" some monolithic monuments were built as "tombs" or sacred places, but this one is different because the arrangement of the oblate stones suggests that they pointed towards the sunset and also where the moon hid! To make the site more interesting some stones are carved with symbols dating back to 3000 or 6000 BC! when the place was discovered the stones were covered with vegetation and falls, therefore it took a long time to decipher the correct place of each stone!🚩👨‍💻
Los expertos creen que su principal funcion era "un espacio sagrado para la tribu local" algunos monumentos monoliticos fueron construidos como "tumbas" o lugares sagrados, pero este es diferente porque la disposicion de las piedras obaladas hace pensar que apuntaban hacia la puesta de sol y tambien donde la luna se ocultaba! para hacer el sitio mas interesante algunas piedras estan talladas con simbolos que datan al 3000 o 6000 antes de cristo! cuando se descubrio el lugar las pidras estaban cubiertas de vegetacion y caidas, por tanto llevo mucho tiempo descifrar el sitio correcto de cada piedra!😲🤯🙇‍♂️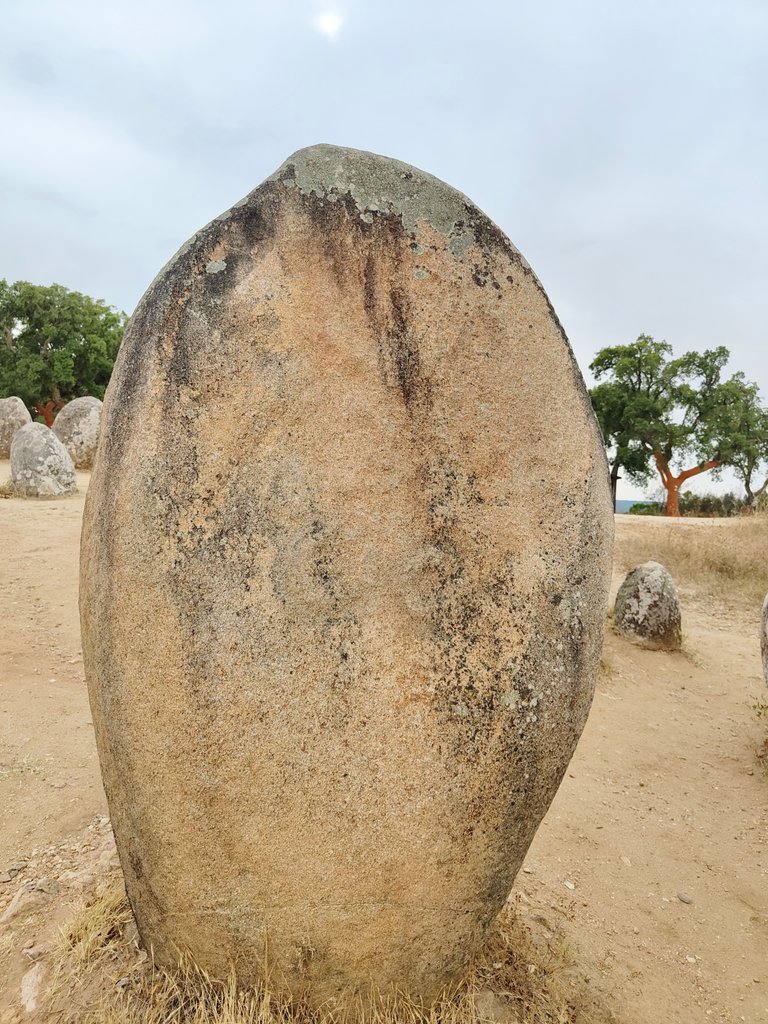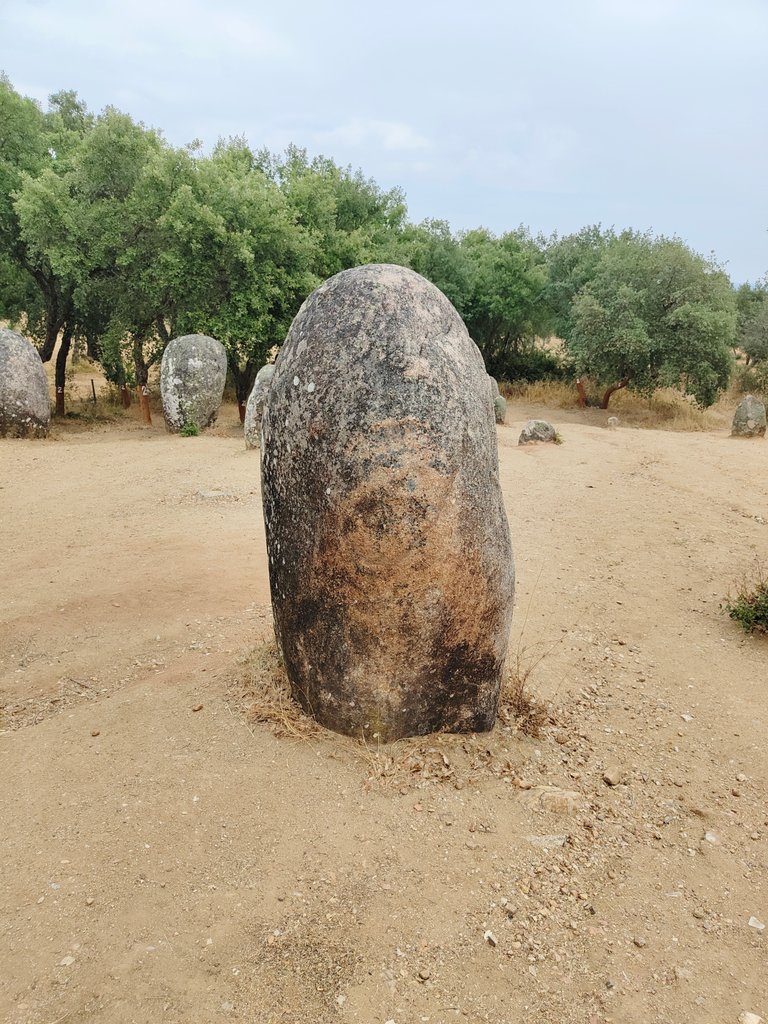 Each stone has a size between "2.5 to 3 meters high", and many were carved with different symbols, the predominant stone is "diorite", the rocks were not placed superficially, it is a methodical process and well thought for the people of the time who used logs, and cavities to position each monolithic to the ground!🙇‍♂️👨‍💻
Cada piedra tiene un tamaño de entre "2,5 a 3 metros de altura", y muchas fueron talladas con simbolos diferentes, la piedra predominante es la "diorita", las rocas no fueron colocadas de forma superficial, es un proceso metodico y bien pensado para las personas de la epoca que usaban troncos, y cavidades para posicionar cada monolitico al suelo!📚👨‍🏫 DNA is an organization to foster and DENSIFY NATURE-APPRECIATION which aims to establish REPORTS OF BIODIVERSITY DATA that is contributed by all of us Hiveans and subsequently cataloged.
Therefore DNA searches for HIGH-QUALITY posts that aim to DESCRIBE and determine the BIODIVERSITY AROUND YOU with added EXPLANATIONS and INFORMATION. For these informative posts they offer a CURATION SERVICE using the @dna.org account. It is also a CURATION TRAIL. Just add the #dna TAG if you think that any of your posts is what they are looking for.
GRACIAS POR LEERME / THANKS FOR READING ME PHOTOS AND VIDEO OF MY PROPERTY)🙂🧠🦾👍.
MUSIC: Música para Estudiar Ciencias Naturales (320 kbps) SITE: https://musica-benfica.nuevomix.net/
Source:
https://pt.wikipedia.org/wiki/Cromeleque_dos_Almendres
The information of the video and the one published in the post was extracted from the following link! Due to the scientific nature of the post, direct citations were made using ""
---
▶️ 3Speak