Another great week of drone posts! We had 10 entry posts this week. Fantastic! Check these out! Many thanks to all our contributors. A great mix of stills and videos.
Round 24 of our Drone Pic of the Week contest is in the books. Help us celebrate our winners by upvoting their post and by joining our community. All drone and RC related are welcome, Drone pics, Pics of Drones, RC planes, RC cars, RC robots, anything Drone or drone related. Please join and tell your friends and help us get membership over 100! Join to post your pics, Join to see the pics, or just Join because you like us!
Please visit our members full posts and show them some voting love and comments!
Here are the 3 top winners for our contest this week. They will each receive 200 Ecency points each that they can use to promote their post, someone else's post or however else they choose! Note, some of the Honorable Mentions may find a gift in their basket as well for participation and for helping to promote the new community. Many thanks to all.
Top 3 Winners (Not in any particular order): Be sure to click the links above pics and view their full post will all pics and videos!
Winner 1 - @sharker for these amazing sandbank shots. Quite artistic.
What is Seen from Above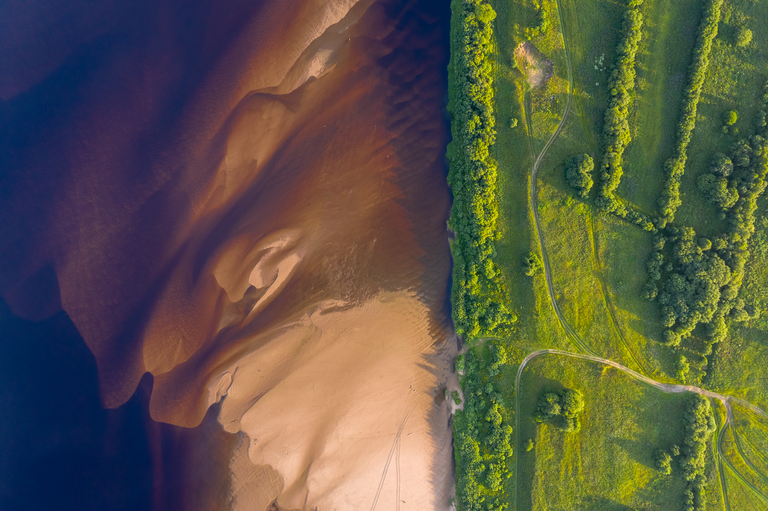 ---
---
Winner 2 - @matthewbox for this nice art shot of bridge from above.
The greenery of Białowieża [ENG/PL]
https://images.ecency.com/p/2dk2RRM2dZ8gKjXsrozapsD83FxL3Xbyyi5LFttAhrXxr16mCe4arfLHwFnp9kAQgfRg4xyYdBkshx1TYY2Zv5RUHPKiV7bGbJFu7ohuiV6FEucx57Dusaciu8fFhRECmUv16ByDezVe5dJD99nMrSffLepEtv5fZhKavo6NsQ.webp?format=webp&mode=fit
---
---
Winner 3 - @inksurgeon with another great FPV video. It shows the size of this large drone at the very beginning, I'm amazing how acrobatic and graceful it appears to fly.
THE SALT CELLAR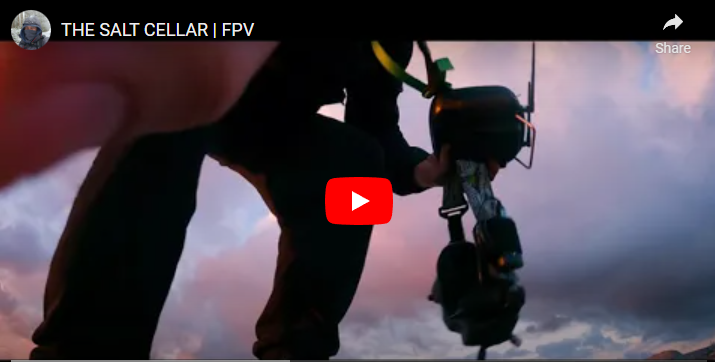 ---
---
Honorable Mentions - We have a lot of great honorable mentions this week!
HM1 - @karbon for the shots of the beaver pond, and especially for the Moose shot. I've been wanting to get a moose picture since I moved to Vermont, and he got one with a Drone! I am so envious!
Beaver Pond
https://images.ecency.com/p/Zskj9C56UonZ32EJw6nMctrTQ6kTQ3swaDmbMFu9zi1QVUkBcPzV75PyyhBenD7W4J11rakwfKE7YXkAdB4vTEiWSn51nT7tUutyezrvwh8q6dWHQKee.webp?format=webp&mode=fit
---
---
HM2 - @bombaycrypto for another nice shot over London. It's like we're getting to know the city from above. I really like these.
Aerial shot of The Paragon, London, UK.
https://images.ecency.com/p/2dk2RRM2dZ8gKjXsrozapsD83FxL3Xbyyi5LFttAhrXxr16mCe4arfLH9zH25PQFiYfcVw5FZvZztdmNZfBm9AFxKWayNCzYJCYimW6PpFAELfRyzMffcBE3oHqxEwFJ1hzz8idCTrnUX4ApKEM3oDzcoU8uva4as5ZjAaJ8t6.webp?format=webp&mode=fit
---
---
HM3 - @diveratt with another great Drone Mod Monday post. This one involves soldering irons and not for the faint of heart!
Drone Mod Mondays DON'T DO THIS!!!
https://images.ecency.com/p/NTy4GV6ooFRmaCXZ8UYgPhoud1kjiNX8QokLEZtbBKLuLWQ9yt7K3o4EriVjmLqb491JuWX2QDH69BuVpchjUb9uvWB9Yk1nkvJPCpc8DbxBnxCQyy5DbYxdafkxKqpBQuPgj2pEg3WEdfBBRcxhkeyR3Hc73QRJL12JoZRQ.webp?format=webp&mode=fit
---
---
HM4 - @xaviduran with an interesting helicopter view that could have been a drone pic. I like it as an art shot, but also interesting to zoom in.
Salt mine of Ibiza. Drone Pic contest #24
https://images.ecency.com/p/NTy4GV6ooFRmaCXZ8UYgPhoud1kjiNX8QokLEZtbBKLuLWQ9yt7K3o4ZZwgkWfA2LF4pE7eihnEW2Sh1n4tfnAyDgVvy7ncXWQFPHojhYe1NdAqSgEg9x5cp1gpKwAUX42qVqtwiwNVMeUvr39tyzYLMeiwnnionfcvZKFWn.webp?format=webp&mode=fit
---
---
HM5 - @jemmanuel with a nice overhead video of the Tandag Boulevard.
Vicente Pimentel Sr. Boulevard | Tandag City's Main Tourist Attraction | DJI MINI SE Ep. 9

---
HM6 - @junebride Another very nice video I think would have made it to the winners circle, but it goes black after the first 50 seconds. Still nice to watch the beginning! Looking forward to more from you, and I'd still like to see the cemetery. I've got a couple of those I've been wanting to shoot as well.
Drone Pic Contest : A Cemetery on a Hill?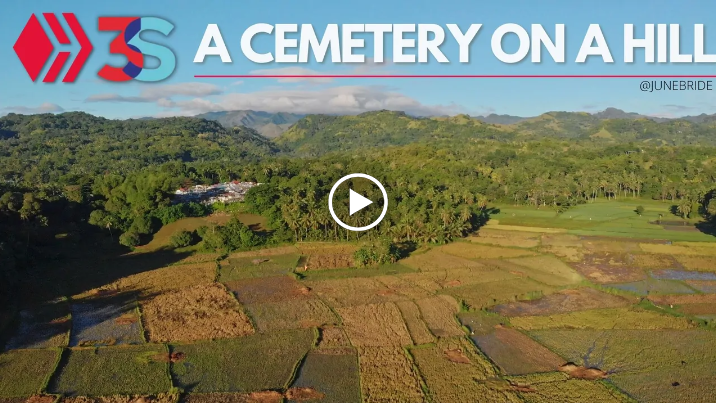 ---
---
That's it, have a great week, our next contest starts today and I will post the announce a bit later.
Be sure to check our Drone community for additional posts and entries.
Don't forget to tell your friends and join our community!
@Ecency link:
https://ecency.com/created/hive-186141