Round 43 of our Drone Pic of the Week Contest is completed with over a dozen posts! Be sure to click the author's links for their full posts and show them some voting love and comments!
So many great shots this week!
We also saw some of our members getting some #ocd curation love. Great to see some folks getting extra recognition from their niche community curators and others! It would be great to see everyone in the community upvoting each others posts, let's help each other grow!
Top 3 Winners (Not in any particular order): Be sure to click the links below pics and view their full post will all pics and videos!
https://images.ecency.com/p/2AhvXLVpSBRCYMeHMXGAenT1TYfzjZ8UGqUomjb8tBBsznS9gAZet3TgcnMvwV8Dm2VRHhd4vmxSBK6Z2CXz4y28BaYLwZFx7e7jDqhck7j6BgXjrCequiHm6Fgz3TJAuVtLwCXhNphM7UVcxW4B7mossNZNmK9dFPHwYDRAUZxaD1aLbcPQToy6nWR8wAzRSJwNU9oGbNnsbqCtYe4WPdWpTUGAWpdvktmVCPNYChHWF.webp?format=webp&mode=fit
Winner 1 - @mengao
San Diego California Temple [EN/PT-BR]
As I reviewed this weeks posts, I kept getting drawn back to this one. Love the building and the shot. Nice job!
---
---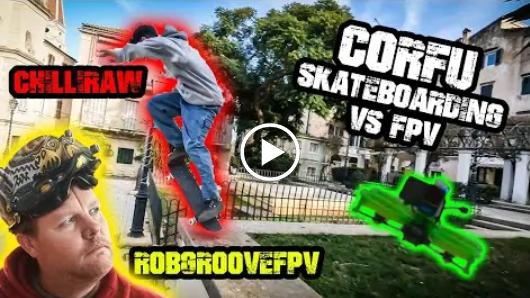 Winner 2 - @robgroove
Corfu Skateboader vs FPV with Chilli Raw vs RobGrooveFPV
Some great flying while following a skateboarder. Love the part near the end where the boarder flys over the drone! Great flying and shooting!
---
---
https://images.ecency.com/p/3W72119s5BjW4PvRk9nXBzqrPWMsMTjNrXDPFFf11hMarJ6eHPHSPyF3vAPo6qc9RBE6sHeyJ6RDhQ6CrG7D8uZpKkkmGoy26DPcWtvkD5kii5p9zenzz2.webp?format=webp&mode=fit
Winner 3 - @oscurity
A walk to Alpertuche beach🌅 / Un paseo a la playa Alpertuche🚩🚣‍♂️
Really like the combo of pictures, video, and good text review of the context. Great overall posting style as well as the content.
---
---
Honorable Mentions
https://images.ecency.com/p/2dk2RRM2dZ8gKjXsrozapsD83FxL3Xbyyi5LFttAhrXxr16mCe4arfLJN6ubhGpzrz2egFLVY9jBW5vuJH9nHRPf98GgSLS4kSHpGA1KVYd4qoHUKHFWANpHjBrPQi17hPkpjBFn6Jt14vtppySV65bHGqNn3ZJE7DigkZ46r2.webp?format=webp&mode=fit
HM 1 - @scubahead
Just Coasting it in Jamaica
Great vacation spot!
---
---
https://images.ecency.com/p/26uUsAjKTsXCDw7zixZR182JbFKvgzJ9YwsFpTVcRaGCmsqhA1unTgpqRD3eVcmTAau8HADbkhNdmiJyxFrAncvA9odLmRHTqFQZWR84cSqSFPWxQuDBJgViPvsgTJLoyyuzJGf47a7xqoYPnTz6fXtDapP6BPHYcb6tWa.webp?format=webp&mode=fit
HM 2 - @borniet
Fun with Drones and Corn
---
---
https://images.ecency.com/p/3W72119s5BjW4PvRk9nXBzqrPWMsMTjNrXDPFFf11Ti7tscwUPK36SzCYDPpV9yW45UbF2RMXb6KUGyTMTPVgq2cPNVhQz48U9CCPbVVXLp7rQ6rd43nFg.webp?format=webp&mode=fit
HM 3 - @marc-allaria
ILOTS DE MAYOTTE - Handrema - Bandraboua
Great island shots again! View larger to appreciate!
---
---
https://images.ecency.com/p/NTy4GV6ooFRmaCXZ8UYgPhoud1kjiNX8QokLEZtbBKLuLWQ9yt7K3o4EriVjmLqb491JuWYh1XbSQCGBudNWJwY1zh9B441tzuYA4gWr3jtM5KU5sDrLuoPN4jF48HfZGkDktFtLtA1oXyoPChnpjbbpiHYJWxvRGTQGi9en.webp?format=webp&mode=fit
HM 4 - @diveratt
Drone Mod Mondays New props.
---
---
https://images.ecency.com/p/2dk2RRM2dZ8gPSQXD26P2As77kSkptG6psTeS3ty1vRfNnp3FS3PYcgVNYPjoXjDUjvxitgVh3ndL31HcLNXiM9TjBou384WP8YHbCfDR1rj78FZTs8JwmNn7oHVhkPkRcXEGcQrpizR9QmshnUVy4SwshX2uUrx2Bz456qGpN.webp?format=webp&mode=fit
HM 5 - @my451r
Drone Aerial Photography - Aerial view of Krueng Alue Kala, Ujong Blang, Aceh
---
---
https://images.ecency.com/p/NTy4GV6ooFRmaCXZ8UYgPhoud1kjiNX8QokLEZtbBKLuLWQ9yt7K3o4EriVjmLqb491JuWW22gshf8iyfWHX6KAWYW6GJtrXegUxV4xTSMMAsbzoEgynpanPafebt36vb5yvkY4HPMSKPqsDJx2KxvNLstBuMyTfz2t5Lbtz.webp?format=webp&mode=fit
HM 6 - @diveratt
How quiet really is the DJI Mini 3 Pro
---
---
https://images.ecency.com/p/4HFqJv9qRjVecs4xkhd5EvhidWEEBnn9tCVDBkBhQpUFvab78MhbU1VsQzozNrNjxzYvWuAL14exHXt7gxvftm25XQ4jgCZ9sQakWNrLUby1orocMGxoUgJWySSEJyptViSxCNBihHpesLwx2eLwHhTQD4J39qrxfBc.webp?format=webp&mode=fit
HM 7 - @borniet
From a Fall Flight
---
---
https://images.ecency.com/p/YpihifdXP4WNbGMdjw7e3DuhJWBvCw4SfuLZsrnJYHEpsqZFkiGGNCPxQzH8rP8W7R55xEW6WBhw9pVFD22jfhG7RUVgyb6ZK2W31SGGvLJqDRidQJg1Sv2RQ8EvSB8caH6Lno2aLpzrUea3F1MP2ZPvi8CeJHG8iCS7ebtdt8wQ.webp?format=webp&mode=fit
HM 8 - @bombaycrypto
Aerial shots of Epsom Downs Racecourse, UK.
---
---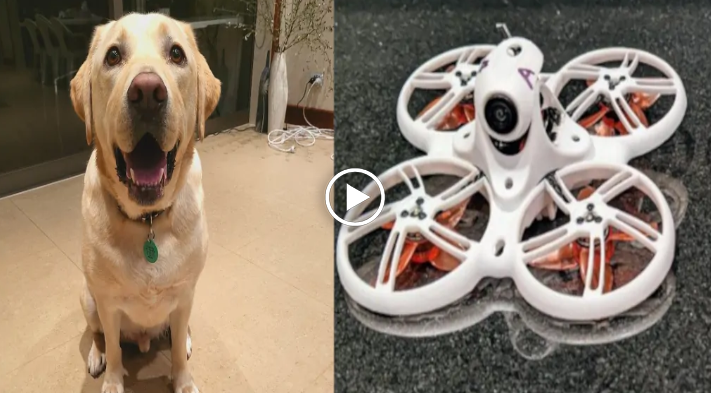 HM 9 - @eturnerx
Miko vs Drone 2
---
---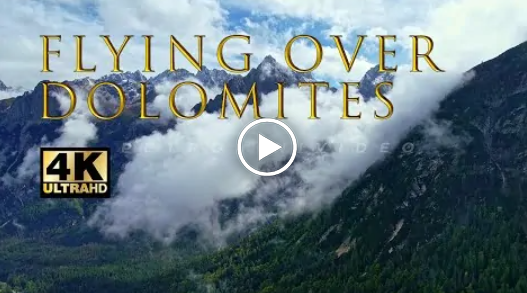 HM 10 - @petrolinivideo
Dolomites in 4K - Cinematic Aerial
---
---
Wow, what a great week. Our next weekly contest round 44 starts now. Theme is always open.
All drone and RC related are welcome, Drone pics, Pics of Drones, RC planes, RC cars, RC robots, anything Drone or drone related. Please join and tell your friends. Join to post your pics, Join to see the pics, or just Join because you like us!
Our 3 winners this week will each receive 200 Ecency points that they can use to promote their post, someone else's post or however else they choose!
Some of the Honorable Mentions may occasionally find a gift in their basket as well for participation and for helping to promote the new community. Many thanks to all!
Be sure to join our Drone community for additional posts and entries, and to see more of these great posts.
Tell your friends!
@Ecency link to Drone Community.
@PeakD Link to Drone Community.
Sponsored by @ksteem
Enjoy!