This week we have even more fantastic FPV videos and pics in our winner circle. and a great honorable mentions. Be sure to check them out!
Our 13th Drone Pic of the Week contest is over. Help us celebrate our winners by upvoting their post and by joining our community. All drone and RC related are welcome, Drone pics, Pics of Drones, RC planes, RC cars, RC robots, anything Drone or drone related. Please join and tell your friends and help us get membership over 100! Join to post your pics, Join to see the pics, or just Join because you like us!
Please visit our members full posts and show them some voting love and comments!
Here are the 3 top winners for our contest this week. They will each receive 200 Ecency points each that they can use to promote their post, someone else's post or however else they choose! **Note, some of the Honorable Mentions may find a gift in their basket as well for participation and for helping to promote the new community. Many thanks to all.
Top 3 Winners (Not in any particular order):
@bugavi for lovely beach vacation pics and video from Greece.
The part of Çhios island in all the beauty of its colors
https://ecency.com/hive-186141/@bugavi/the-part-of-chios-island-in-all-the-beauty-of-its-colors
https://images.ecency.com/p/FUkUE5bzkAZT3HzV5tJDiU2ik81PCd4JCyhWnRcDN8XJsVFY3UNB8DCRXmdpMGE6n53Q4H4TpWe2BnZCcGdVWJJUySYYqRkHBiq6WB8rmUaVffKn2qT4PjQpAm9kWbwwxsXTZ6dMBgbPME45Vh4hXTVoe2yiVcN9TXk2.webp?format=webp&mode=fit
---
@inksurgeon for submitting not just one, but two awesome FPV videos this week. Only one winner slot allowed per person each week, so we'll highlight the second one in honorable mention section below for visibility.
SKYFALL | FPV - Glen Etive, Scotland 007
https://ecency.com/hive-186141/@inksurgeon/skyfall-or-fpv-glen-etive-scotland-007
---
Our third winner this week is @lokumberi for his pics and video of Beposo.
Part of Beposo Township In Video
https://ecency.com/hive-186141/@lokumberi/part-of-beposo-township-in-video
https://images.ecency.com/p/k75bsZMwYNu41orizPAUzN3tvmesYWkkxTpfLwFULo8DKC3mrTTZcbe1KAtWfNpyJGKwn71ngtLRJ7TU6xbu99SQC6B8s1zeyv6gTDY8rMHD5Bj8QUypQZ7nCFKpXC3mSwUFWLtPycupBQuggk4Lh4RFm5nUXeipv.webp?format=webp&mode=fit
Our Honorable Mentions this week are:
@inksurgeon for the second excellent FPV video.
SNOWDONIA | Cinematic FPV
https://ecency.com/hive-186141/@inksurgeon/snowdonia-or-cinematic-fpv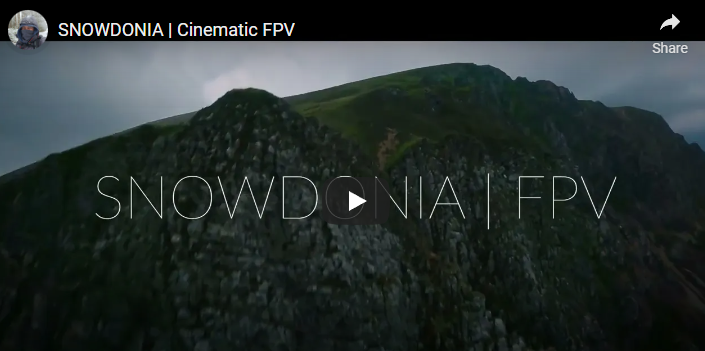 ---
@bombaycrypto Aerial shots of Old Sarum, Salisbury, UK
https://ecency.com/hive-186141/@bombaycrypto/aerial-shots-of-old-sarum-salisbury-uk
https://images.ecency.com/p/YpihifdXP4WNbGMdjw7e3DuhJWBvCw4SfuLZsrnJYHEpsqZFkiGGNCPxQzH8rP8W7R55xEW6WBhHu8neJTe7dkaZihJVUV8h6stMxfjLAATjRrnNURvt7AxoRj7xvjY7nQMqoCW8EfXcVX3dSDLVq9cvX1Ac7H2eRQWbue21wu8r.webp?format=webp&mode=fit
---
@lokumberi for pic and flight of Mini sports complex.
My Hometown Mini sports Complex
https://ecency.com/hive-186141/@lokumberi/my-hometown-mini-sports-complex
https://images.ecency.com/p/TZjG7hXReeVqFVvkXVUAoK1UTyuAcKVtuKoBoGgcYfPbhhQALHiE3DG2xecgYSUXeUAsdBAgDgnSbNLWfxory5ZDRWxhWSYpxc3bdMpRtsYhzax4Mx972pyHErkaKkH2zjK1QNhaM6fuK4.webp?format=webp&mode=fit
---
And even though not eligible for the contest or prizes, I'm going to drop a link to my own drone post this week with pics and 360 view into the summary. Because I worked hard on it, I like it, and well just because I can. :)
Have a great week!
@ksteem
Wednesday SkyWalk in Bakersfield, Vermont
https://ecency.com/hive-186141/@ksteem/wednesday-skywalk-in-bakersfield-vermont
https://images.ecency.com/p/vM1pGHgNcyCbee5hzZJ19JZfuFzCeUv7mVFKdbzGgnV7rkN5P7hVfsjCmKWtmaDUmTZYuSYvV7VyBZT7qShztX19cwjai7uCvaQ7QqD6PaVqX3QMSKKADKJbokWuZwLtXFM7Pnn.webp?format=webp&mode=fit
Next contest starts tomorrow!
Join our Drone community at:
https://ecency.com/created/hive-186141
or find us on PeakD
#https://peakd.com/c/hive-186141/created