Round 27 of our Drone Pic of the Week contest is in the books. We also grew to over 100 members this week! Help us celebrate our winners by upvoting their post and by joining our community. All drone and RC related are welcome, Drone pics, Pics of Drones, RC planes, RC cars, RC robots, anything Drone or drone related. Please join and tell your friends. Join to post your pics, Join to see the pics, or just Join because you like us!
Please visit our members full posts and show them some voting love and comments!
Our 3 winners this week will each receive 200 Ecency points that they can use to promote their post, someone else's post or however else they choose! We had many great posts this week and it was really hard to make a decision on the winners, so some of the Honorable Mentions may find a gift in their basket as well for participation and for helping to promote the new community in celebration of our hitting the Century Mark. Many thanks to all!
Top 3 Winners (Not in any particular order): Be sure to click the links above pics and view their full post will all pics and videos!
Winner 1 - @junebride for a lovely video of the mountains. With our leaves changing color and soon to all be gone in Vermont, I'll be watching this over the winter for sure.
Beautiful Mountains of Mabini, Bohol, Philippines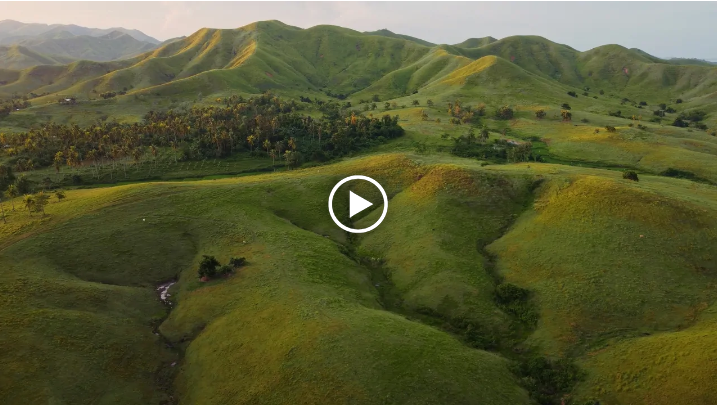 ---
---
Winner 2 - @mengao for the great post over Belmont Park, CA. I just love the varied overhead views of the roller coasters, beach, bay, and overall areas.
Belmont Park - San Diego, CA [EN/PT-BR]
https://images.ecency.com/p/5zGozCj1raAPxR2gxp8SXkECE7H98HHfYSSMxuiTy33F5XAxTej92wuV4rRw8NiJtzMm1i2YRACBW1LzTNg5jdtGqfFaEsR6L4kkfW8wTNtuD4zWCztCWhuUfdf5sYUfHu7zARtVPSAg1TNVQqsobr5N6L9FebQxrhsQ9zZe3hS897gKWY71JEFpeUNcSZVG8YwYEJqkcVofAUxwv2cLovUKtHWAqBfLfyNPLWeaBZA26Ec4R6m26r2MueK3RaxBmbnjYUqMoNcUkm88M4vWtS9GkNnAZTHDDMFdif.webp?format=webp&mode=fit
---
---
Winner 3 - @my451r for the aerial views of the palm trees. I can't explain it, but this one just keeps drawing my attention the more I look at it. The repeated, yet different pattern and color is just striking.
Aerial view of palm trees
https://images.ecency.com/p/FUkUE5bzkAZT3HzV5tJDiU2ik81PCd4JCyhWnRcDN8XJsVFY3UNB8DCYVYdfjxy2EVo4Q5RYHf8jDX2Q5Ktoxn8szWTE1DY65jm6bJdZBenJqvDdc5MJNuEfqWVfemHFjq32nWzXuJ7CiWpiTvVqXmUXSofDAgMBicWa.webp?format=webp&mode=fit
---
---
Honorable Mentions - Look for some extra rewards this week for your support and to celebrate our 100 member mark!
HM1- @matthewbox actually had 2 great posts this week. It was really hard to choose the others over either one of these posts, but there can be only three in the top circle.
Świętokrzyski Bridge in the fog once more [ENG/PL]
https://images.ecency.com/p/2dk2RRM2dZ8gKjXsrozapsD83FxL3Xbyyi5LFttAhrXxr16mCe4arfLHwFnp9kAQgfRg4xyYdq27VgxqkbHrCUfEHKsdGiBRdsZTJKETonf6RRZrj67SVARJ4baJMBHroYF3V2zcfvzCLzvWWD8A61Tu2t3z48jAjxSvzFgHkJ.webp?format=webp&mode=fit
and this one...
The National Stadium hidden in the fog [ENG/PL]
https://images.ecency.com/p/2dk2RRM2dZ8gKjXsrozapsD83FxL3Xbyyi5LFttAhrXxr16mCe4arfLHwFnp9kAQgfRg4xyYdqNZ8XXCUZKDv66Je81acS7rN9dGfWRz44CQ3rqh1XRR9b6gGyTsGxoPowqaMooxqdxo55a2avcb2stunVsdUjTL4JabrtVpCW.webp?format=webp&mode=fit
---
---
HM2 - @bombaycrypto for nice aerials over the Kings Observatory. These are really interesting to zoom into and look even closer.
Aerial shots of Kings Observatory, Richmond, UK.
https://images.ecency.com/p/2dk2RRM2dZ8gKjXsrozapsD83FxL3Xbyyi5LFttAhrXxr16mCe4arfLH9zH25PQFiYfcVw5FZva1FXf9hcVKTwC8kGgqAdSSRdkGvcksvb1GvkadEjT5eXdZN4DahN3Eotvkddb1eHUpBGYuC6HVyc8kdJB8nL1dpxXf5gwa4v.webp?format=webp&mode=fit
---
---
HM3 - @lokumberi gets our third HM spot this week with an overhead flight of Beposo.
Muslim Mission Compound, Beposo
https://images.ecency.com/p/k75bsZMwYNu41orizPAUzN3tvmesYWkkxTpfLwCnkB9UijuXZwRfW9DvmqPhC3MRJfQ1DW9ZnxZ1RE1vFWhySyuGkhXUqMwnFGZc6GNmc1mbQ5GrSksjfcWiqPCV1Qv2t9iJgB2Ab5LMrodkmMHzAKVjioArcAfxa.webp?format=webp&mode=fit
---
---
That's it, have a great week, our next weekly contest starts tomorrow.
Be sure to check our Drone community for additional posts and entries.
Don't forget to tell your friends and join our community!
@Ecency link:
https://ecency.com/created/hive-186141