Round 34 of our Drone Pic of the Week Contest is completed. A lot of posts to review this week! Be sure to click the author's links for their full posts! We had several great posts.
Please visit our members full posts and show them some voting love and comments!
Our next contest announced at the end. So many great shots this week!
Trying something different this week, with the post link and author under their pic instead of over. Which is your preferred format, pic on top like this week, or below like last week?
Top 3 Winners (Not in any particular order): Be sure to click the links below pics and view their full post will all pics and videos!
https://images.ecency.com/p/2dk2RRM2dZ8gKjXsrozapsD83FxL3Xbyyi5LFttAhrXxr16mCe4arfLHwFnp9kAQgfRg4xyYdCkq85WekEy51i9XJskgo8g9TaXLRaNVK7VJGVMNdLHko2WitKKg6hDha1Ez7nGSzDfZhvGGFCyRbbqLv5JCmjoBNBuwdUW7dp.webp?format=webp&mode=fit
Winner 1 - @matthewbox For the moody above the clouds pic in the mountains.
A sea of ​​clouds at the border of Poland and Ukraine [ENG/PL]
---
---
https://images.ecency.com/p/NTy4GV6ooFRmaCXZ8UYgPhoud1kjiNX8QokLEZtbBKLuLWQ9yt7K3o4DwDHDCJY3XSm9aXimiBgxQxNRyDGgwYteQopaXaJqqutqeK9J1fpMQo41cqZQnndZV5s18y3R55oKYbHtUiXWkXm4bJxAVFcLZ5e8WQRCVJTqp3KL.webp?format=webp&mode=fit
Winner 2 - @cmnphotos for these magnificent snow textured trees from above.
Forest covered with snow 🌲❄️
---
---
https://images.ecency.com/p/Zdu5KT4nsY5HP185sNmAQAXbEpqkYcsvCRAp8MFNUy3iNcpeWVMQFAuQ5Z7bBupb7Thk3t3gNvyPouh5XStSdqCGAZuuaPLSuFqdoKLsR9jVQLciau9HfGzLV3ESizCJoXikmyXj57eVLqX9sUjRRWiGuNJE2tiibdCRyqKTuZYrFndQ3uH1xkYq5ngZh63BQd7UE7P2URPnTfcyQkZXpPdfhDxMocJt43xzV3SYqN5rfW3cq5oZQX61mqbmw8jxCqTderhpGpsweqYipF7QkvQ9g6reSxiE6eMy5ZCw9my.webp?format=webp&mode=fit
Winner 3 - @benbow2017 Fantastic shots of the Ancient Theater. Be sure to check out the full link.
Ancient Theater /Plovdiv/Bulgaria drone view
---
---
Honorable Mentions - Fantastic group of Honorable Mentions this week. The pics were so hard! Some of these will be getting rewards as well.
https://images.ecency.com/p/FUkUE5bzkAZT3HzV5tJDiU2ik81PCd4JCyhWnRcDN8XJsVFY3UNB8DCYVYdfjxy2EVo4kuUcw54N7irgJGC961bBoJQqEBc4zXd1iv3znh2JXo84YehbzywFKX6P2Qz1gFmDufM9mtQhYEaTr1xmjHWUbeYQtQC6gjNv.webp?format=webp&mode=fit
HM 1 - @my451r
Drone Aerial Photography - The beauty of Lhokseumawe City can be seen from an aerial photo Great aerial shots of the Mosque and other buildings.
---
---
https://images.ecency.com/p/26uUsAjKTsXCDw7zixZR182JbFKvgzJ9YwsFpTVcRaGCmsqhA1unTgpqRD3eVcmTAau8HAEUVVah42YhWyyQAqPpSazqDKTpaWgjnAMgrQi5ujsDLc6QWjSfgQ278hEP6p9TKMSpzfL2JTwxA55FghMyQPnYqcScmBoNXQ.webp?format=webp&mode=fit
HM 2 - @borniet
Boating to sunrise
---
---
https://images.ecency.com/p/Zdu5KT4nsY5HP185sNmAQAXbEpqkYcsvCRAp8MFNUy3iNcpeWVMQFAuQ5Z7bBupb7Thk3ak7r4mo4xTc9X2Yu3YE8uv3TkeHohEeY8pRGx9i8NsWMJ9e6xg2UMZyDD8dvAbZTmSQuC2BqNEYLZwPWyuL1zwByRwevYhM4f8gDz2jd2iUarKpt1DDYVhkHeQ1sJsELqLC3y8qgBU6vdfXz8hJjYqNttcddR4mqeR7ZtBrYjoVodN1LpgTxWPUcsVh2f5xnS8D7S33zR2hbhV5YgdL2qp5xtoZaUmC1oLwtFy.webp?format=webp&mode=fit
HM 3 - @benbow2017
the storm is coming/drone view
---
---
https://images.ecency.com/p/Zdu5KT4nsY5HP185sNmAQAXbEpqkYcsvCRAp8MFNUy3iNcpeWVMQFAuQ5Z7bBupb7Thk3kuftqepUD4JzqUwjRxtFf46eyjjPbzUZSKcX2K12iTk14YadRRdPuLDFwqaaZcmfBp1ngyWWQBGpQhTPuRnN8RcXWemU1Ge1bBR7f7QXKvE4sMMS7AgeMhWDwnAD3woa2G2wawNtYZxUVznuUThNAH3Qztwqm4buUHuddEAHwmtBw5cNNxo9MD71cAxnY5NeKYSc2n4FB9ksaiyyfx24sohwhLyFzwNhNGqVBm.webp?format=webp&mode=fit
HM 4 - @benbow2017
Lake "Drujba" Sofia / Bulgaria drone view
---
---
https://images.ecency.com/p/4HFqJv9qRjVecs4xkhd5EvhidWEEBnn9tCVDBkBhQpUFvab78MhbU1VsQzozNrNjxzYvWvM2bGmfiBwYpewtugxtWq68yJ46fFwHJKQLJuZksSdu2Ag7feM8NtNaJBVM3AA3KbugYu2q6ecK9DjtxfSLTcm1Y45ewAW.webp?format=webp&mode=fit
HM 5 - @borniet
Saint John Baptist Church in Wortel, Belgium
---
---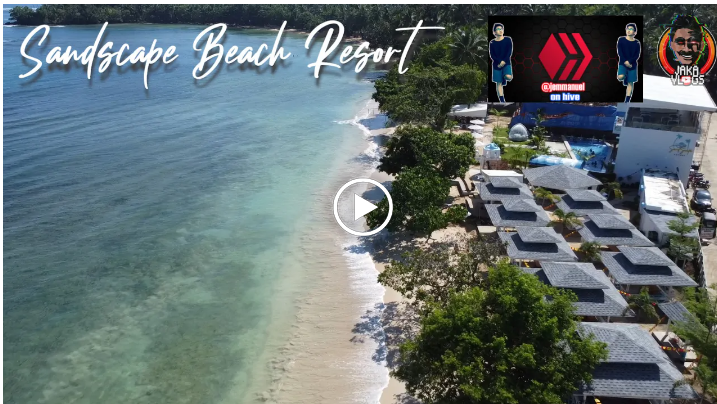 HM 6 - @jemmanuel
Sandscape Resort From Above | Cagwait, Surigao del Sur | DJI MINI SE Ep. 13
---
---
https://images.ecency.com/p/6VvuHGsoU2QCK6yq1XKF2xrUpxynFs9SFNnn3DQjuKMZnggkAYUtEs3bdft2nv1PYJA44T8HoAvYFsEG2Y6cDFcYPsMsGUPZ4gaCXJhC9dnKGWvRcKppnRWaRLxN9U.webp?format=webp&mode=fit
HM 7 - @marc-allaria
Saziley - Mayotte
---
---
https://images.ecency.com/p/6VvuHGsoU2QCK6yq1XKF2z9F8sayRpwConx4qLBDY64uyDqhASc5Fz1jaEh1CAPAX2sJYYwg6u3YSSLYyKH4TrLVa7P7P5VpfKr4CTyt6ei5cGjk56voXNYSDVmwc2.webp?format=webp&mode=fit
HM 8 - @lokumberi
Drone Beauty, My Residence, Konongo
---
---
That's it, have a great week, our next weekly contest round 35 starts now. Theme is always open.
All drone and RC related are welcome, Drone pics, Pics of Drones, RC planes, RC cars, RC robots, anything Drone or drone related. Please join and tell your friends. Join to post your pics, Join to see the pics, or just Join because you like us!
Our 3 winners this week will each receive 200 Ecency points that they can use to promote their post, someone else's post or however else they choose!
Some of the Honorable Mentions may occasionally find a gift in their basket as well for participation and for helping to promote the new community. Many thanks to all!
Be sure to join our Drone community for additional posts and entries, and to see more of these great posts.
Tell your friends!
@Ecency link:
https://ecency.com/created/hive-186141
@PeakD Link
#https://peakd.com/c/hive-186141/created Be sure