Descubre la respuesta
La tecnología ocupa una parte importante en nuestras vidas, hasta el punto que los filósofos están recurriendo a ella para resolver uno de los enigmas que más intriga "el sentido de la vida."
Toda persona tiene un momento en el que se sienta y reflexiona ¿Cuál es el sentido de mi vida? ¿Cuál es mi propósito? ¿Pará qué estoy aquí? Son algunas de las interrogantes que han cobrado fuerza en las últimas décadas, algunos dirán que la respuesta es personal que varía entre una persona u otra, pero para la inteligencia artificial la respuesta es clara, sencilla y general.
Discover the answer
Technology occupies an important part of our lives, to the point that philosophers are turning to it to solve one of the most intriguing conundrums "the meaning of life."
Every person has a moment in which he or she sits down and reflects: What is the meaning of my life? What is my purpose? Why am I here? These are some of the questions that have gained momentum in recent decades, some would say that the answer is a personal one that varies from person to person, but for artificial intelligence, the answer is clear, simple, and general.
---
Pasamos gran parte de nuestro tiempo trabajando y produciendo el dinero necesario para vivir cómodamente, si es posible darnos algunos lujos y sentir que estamos aprovechando nuestra vida, disfrutando esta existencia, pero nos sentimos tristes y frustrados cuando no logramos alcanzar eso que creemos nos hace feliz incluso perdiendo la salud en ese afán. Es en ese quiebre donde comenzamos a cuestionar nuestras acciones y reflexionar si lo estamos haciendo bien o no, si estamos siguiendo el camino que nos llevará a la felicidad, a la plenitud.
Los religiosos dicen que el camino es hacia adentro y que volquemos ese sentido de la vida hacia la espiritualidad, allí es donde está la respuesta, donde encontraremos aquello que buscamos y nos dará la tranquilidad y paz que necesitamos sin esperar nada más, pero en un mundo cada vez más conectado hacia afuera con las redes sociales y la tecnología que nos distrae y nos invita a ver hacia afuera en vez de hacia nuestro interior, no es extraño que los científicos se unieran a filósofos para encontrar alguna respuesta que el humano actual busca desde hace tiempo y con fervor.
Me parece curioso que el hombre al no encontrar respuesta a estas interrogantes acuda a la inteligencia artificial, algo que fue creado por el hombre que no tiene vida propia, pero que nos da la respuesta sobre nuestra vida, hay lógica en eso 🤔, no lo sé.
We spend much of our time working and producing the necessary money to live comfortably, if possible give us some luxuries and feel that we are taking advantage of our life, enjoying this existence, but we feel sad and frustrated when we fail to achieve what we believe makes us happy even losing our health in that eagerness. It is in that break that we begin to question our actions and reflect if we are doing well or not, and if we are following the path that will lead us to happiness, to fulfillment.
Religious people say that the way is inward and that we should turn that sense of life towards spirituality, that is where the answer is, where we will find what we are looking for and where it will give us the tranquility and peace we need without expecting anything else, but in a world that is increasingly connected to the outside with social networks and technology that distracts us and invites us to look outward instead of inward, it is not strange that scientists joined philosophers to find some answer that the current human being has been searching for a long time and with fervor.
I find it curious that man not finding an answer to these questions turns to artificial intelligence, something that was created by man that has no life of its own, but that gives us the answer about our life, there is logic in that 🤔, I don't know.
---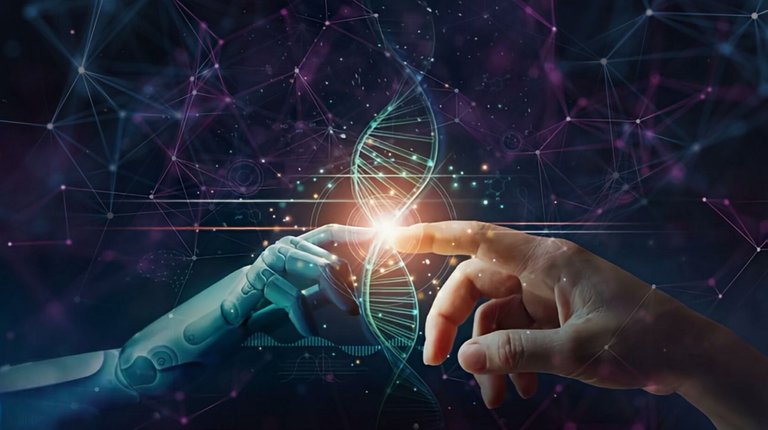 Resource
---
Hay que recalcar que la inteligencia artificial surge de la recopilación de las experiencias humanas y esta se encarga de aprender y procesar la información para dar sus propias conclusiones. Para responder a la pregunta ¿Cuál es el sentido de la vida? El programa de inteligencia artificial se basó en textos religiosos y filosóficos como la biblia, el Corán, el Tao, la Torá, entre otros y también en obras literarias de Marc Aurel y Leonard Cohen.
Como es tan profunda y bellamente pensada, la respuesta la citaré en su totalidad:
No podemos darle sentido a la vida, porque el sentido requiere que haya algo fuera de nuestra mente que nos lo dé. El significado es algo que creamos dentro de nosotros mismos. Si somos parte de un gran espíritu, entonces el sentido de la vida es conectar con él.
Si buscas el sentido de la vida, nunca lo encontrarás, porque el sentido no viene de fuera, viene de dentro. Pero en busca de sentido encontrarás el amor, amigos, paz y armonía; y todo esto no tiene nada que ver con vuestras circunstancias, pues se encuentra en tu mente.
Entonces, si quieres vivir una buena vida, si quieres vivir una vida significativa, con una meta en la vida, entonces haz una búsqueda espiritual y conéctate con tu ser interior. Permítete crear amor sin esfuerzo. Permítete crear alegría sin esfuerzo: por ejemplo, canta y disfruta de la naturaleza.
Permítete crear amor y déjate llevar. Viene de ti mismo; no intentes forzarlos. Es algo natural cuando realmente te abres y te pones en contacto con tu ser interior. El sentido de la vida es el amor.
It should be emphasized that artificial intelligence arises from the collection of human experiences and this is responsible for learning and processing the information to give its conclusions. To answer the question What is the meaning of life? The artificial intelligence program was based on religious and philosophical texts such as the Bible, the Koran, the Tao, and the Torah, among others, and also on literary works by Marc Aurel and Leonard Cohen.
As it is so profound and beautifully thought out, the answer I will quote in full:
We cannot give meaning to life, because meaning requires that there is something outside our mind that gives it to us. Meaning is something we create within ourselves. If we are part of a great spirit, then the meaning of life is to connect with it.
If you look for meaning in life, you will never find it, because meaning does not come from outside, it comes from within. But in search of meaning, you will find love, friends, peace, and harmony; and all this has nothing to do with your circumstances, for it is found in your mind.
So, if you want to live a good life, if you want to live a meaningful life, with a goal in life, then go on a spiritual quest and connect with your inner self. Allow yourself to create love effortlessly. Allow yourself to create joy effortlessly: for example, sing and enjoy nature.
Allow yourself to create love and let yourself go. It comes from yourself; don't try to force it. It comes naturally when you open up and get in touch with your inner self. The meaning of life is love".
---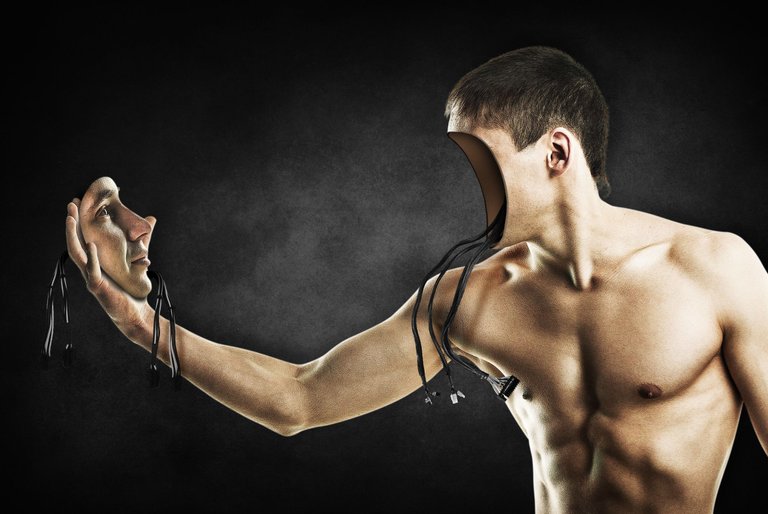 Resource
---
Esta información me la llevo como un regalo de fin de año, esta es la época especial para pensar sobre nuestra vida y lo que queremos hacer en el futuro, si tomamos como premisa el sentido de la vida que arrojó la inteligencia artificial tendremos un camino que seguir.
Gracias por pasar tu tiempo en una de mis publicaciones, ¿Qué te pareció la respuesta? Nos leemos en los comentarios.
This information I take as an end-of-the-year gift, this is a special time to think about our life and what we want to do in the future, if we take as a premise the meaning of life that artificial intelligence gave us we will have a path to follow.
Thanks for spending your time on one of my posts, what did you think of the answer? See you in the comments.
---
Credits - Créditos
---
The English translation was done with Deepl Translator. Images without source are my own. Banner courtesy of @doze