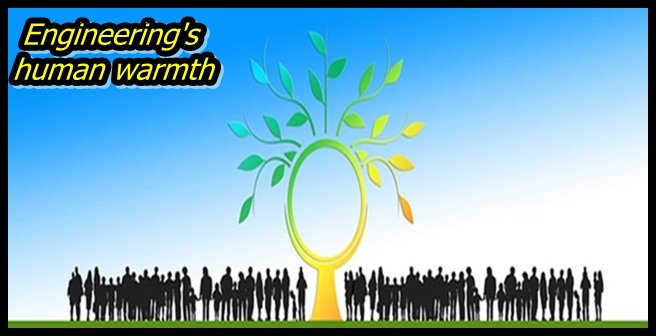 Source
Mi experiencia
Me encanta la iniciativa de esta semana en la comunidad de humanitas sobre la relación de las ciencias humanísticas con la ingeniería ya que es una de esos casos donde se evidencia, como en varias oportunidades he expuesto, que nada escapa del saber humanístico, pues ya en el simple hecho de que somos los seres humanos que hacemos ciencia e ingeniería hay una relación a resaltar.
Gracias a una de las últimas actividades a las que me he dedicado últimamente (Ingeniería de Software) y teniendo en cuenta que soy profesional del área de humanidades (filosofía y teología) puedo hablar con propiedad, trayendo mi propia experiencia sobre lo beneficioso que resulta entender esta relación tan estrecha que existe entre lo que podemos ingeniar desde nuestra creatividad y saber con la consideración del factor humano en todo este proceso.
Casualmente acabo de hacer un curso sobre accesibilidad web donde es precisamente el factor humano lo que ha llevado a la creación no sólo de tecnologías sino de hasta leyes que promueven la inclusión de toda clases de personas en los productos que para la web se realizan, por ejemplo, potenciar el uso del teclado de las computadoras para las personas que tienen dificultades motoras o cuidar el buen uso de los colores para los que tienen algún tipo de discapacidad visual, etc.
My experience
I love this week's initiative in the humanitas community about the relationship between humanistic sciences and engineering since it is one of those cases where it is evident, as I have exposed in several opportunities, that nothing escapes from humanistic knowledge, because already in the simple fact that we are human beings who do science and engineering there is a relationship to highlight.
Thanks to one of the last activities to which I have dedicated myself lately (Software Engineering) and taking into account that I am a professional in the area of humanities (philosophy and theology) I can speak with property, bringing my own experience on how beneficial it is to understand this close relationship that exists between what we can engineer from our creativity and knowledge with the consideration of the human factor in the whole process.
I just did a course on web accessibility where it is precisely the human factor that has led to the creation not only of technologies but even laws that promote the inclusion of all kinds of people in the products that are made for the web, for example, enhance the use of the computer keyboard for people who have motor difficulties or care for the proper use of colors for those who have some kind of visual impairment, etc...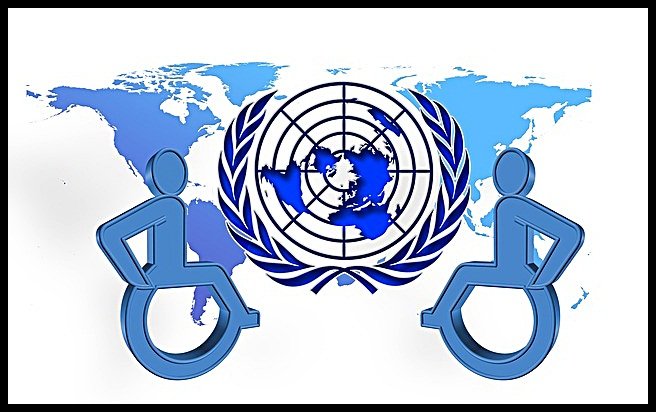 Source

Horizonte humano
El punto que aquí quisiera poner de relieve es cómo se robustece la ingeniería cuando en su horizonte está lo humano, de hecho me gustó el hecho de que @acont que es ingeniero, nos contara en la presentación de esta iniciativa que históricamente la ingeniería nace como un saber al servicio de las humanidades (arte práctico) y pienso que hay que volver a estas raíces históricas, ya que son grandes los progresos que pueden realizarse cuando en lo que hacemos nos impulsa el amor a la humanidad.
Me pongo en la piel de un ingeniero civil, por ejemplo, que todo lo que fabrica en su mente se encuentra enfocado en lograr un mayor bienestar a los ciudadanos, en este caso de seguro podrá ingeniar grandes proyectos que faciliten la comunicación (como puentes), den cobijo a gran número de personas (casas), hagan agradable las áreas laborales (industrias), etc.
Otro caso personal que puedo traer a colación es que estoy introduciendo un proyecto de construcción de una cerca perimetral para mi parroquia, y precisamente uno de los requisitos es presentar las razones por las cuales la comunidad necesita dicha obra. Entre las que presente está garantizar una mayor seguridad para las personas que se dirigían hacia el lugar. Como ven, cuando lo humano es una línea directriz la ingeniería en sus diversas facetas se potencia.
Human horizon
In fact, I liked the fact that @acont, who is an engineer, told us in the presentation of this initiative that historically engineering was born as a knowledge at the service of the humanities (practical art) and I think that we must return to these historical roots since great progress can be made when we are driven by love for humanity in what we do.
I put myself in the shoes of a civil engineer, for example, everything he makes in his mind is focused on achieving greater welfare for citizens, in this case, surely he can engineer great projects that facilitate communication (such as bridges), give shelter to large numbers of people (houses), make pleasant work areas (industries), etc...
Another personal case that I can bring up is that I am introducing a project to build a perimeter fence for my parish, and precisely one of the requirements is to present the reasons why the community needs such work. Among the reasons I presented is to guarantee greater security for the people who go to the place. As you can see, when the human aspect is a guideline, engineering in its various facets is enhanced.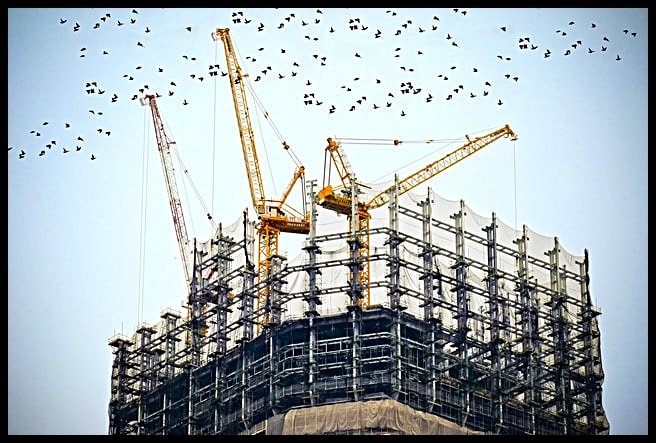 Source

Inspiración para la ingeniería
La integración positiva de lo humanístico en todo lo relacionado a la ingeniería es de una importancia tan esencial que cuando ésta se ignora las consecuencias son nefastas, ya que entonces todo está permitido, aún lo que atente contra la humanidad, un ejemplo al respecto es el negocio que hacen algunas redes tradicionales con la llamada tecnología de los "Big Data", la tecnología y la ingeniería detrás de ella no es mala sino el uso que de la misma se hace.
Al respecto pienso que la web 3.0 tiene aquí una oportunidad al no ofrecer más de lo mismo sino la real seguridad de lo que se comparte en internet, su autentica propiedad y, sobre todo, la transparencia de todo lo que aquí ocurre, donde debido a que todo puede ser rastreado, incluso es posible ingeniar un mayor control de actos delictivos.
Siempre será un reto salvaguardar la dimensión humana en todo lo que podemos hacer, imaginar y crear, pero también lo es poder inspirar desde la reflexión sobre lo humano y más aún lo social en general la ideación de nuevas y maravillosas tecnologías que lejos de opacar al ser humano, le encumbre. Por eso, apuesto por una tecnología con calor humano, ya que esta es la que realmente contribuye al desarrollo integral de la sociedad.
Inspiration for engineering
The positive integration of the humanistic in everything related to engineering is of such essential importance that when it is ignored the consequences are dire, because then everything is allowed, even what threatens humanity, an example is the business that some traditional networks do with the so-called "Big Data" technology, the technology and the engineering behind it is not bad but the use made of it.
In this regard, I think that Web 3.0 has an opportunity here by not offering more of the same but the real security of what is shared on the Internet, its authentic ownership, and, above all, the transparency of everything that happens here, where because everything can be traced, it is even possible to engineer a greater control of criminal acts.
It will always be a challenge to safeguard the human dimension in everything we can do, imagine and create, but it is also a challenge to be able to inspire from reflection on the human and even more so the social in general, the ideation of new and wonderful technologies that far from overshadowing the human being, will ennoble him. That is why I am in favor of technology with human warmth since this is the one that really contributes to the integral development of society.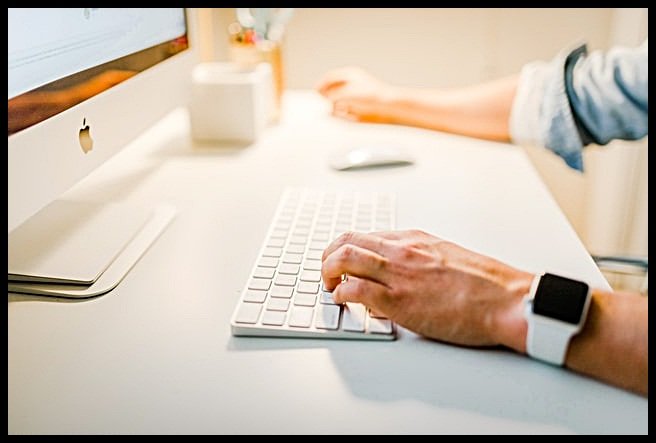 Source

Muchas gracias por haberme acompañado en la lectura de este post, espero tus comentarios y que nos podamos volver a encontrar en una próxima publicación, hasta luego.
Thank you very much for having accompanied me in the reading of this post, wishing you always the best and that we can meet again in the next publication, I say goodbye, see you later.


---
---
---
---

---