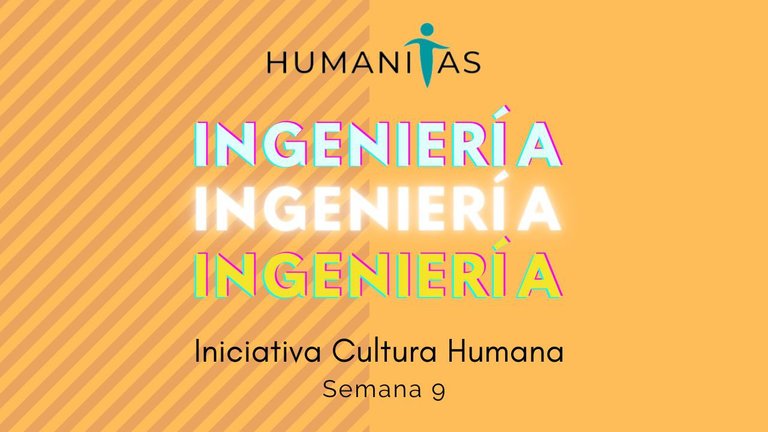 Greetings to all! This publication announces the beginning of the ninth week of Human Culture N°9: Engineering, starting today. What do engineering and the humanities have to do with each other? We want to promote reflection, from a humanistic point of view, on how the application of human ingenuity affects our lives. Below you will find some key points to better understand this relationship.
We would like to thank the participants of the previous week, in which we approached Aesthetics from a humanistic point of view:
Their publications and contribution to the debate in the community are greatly appreciated.
Engineering and Humanities
Engineering is simply the application of scientific knowledge in the creation of solutions that satisfy societal needs. Existing technology has been created through human ingenuity in an attempt to make people's lives easier or better. Although the engineer uses pure sciences such as mathematics and physics, the objective of what he does is very humanistic.
This we can even connect with the topics of the previous two weeks. As for Human Development, we could say that engineering can be used to create technology that satisfies various human needs, located on Maslow's Pyramid. As for Aesthetics, there is always a human component that seeks the beautiful in everything it creates, and that is why every engineering work, for example, a bridge, also entails an architectural design that works in conjunction with engineering with the goal of making it functional and beautiful. **How important is engineering to you in human development? How important to you is the visual aesthetics of something that you consider useful or functional?
If we go to History, engineering was born as a practical art, closely related to the humanities, in times when science and humanities were still seen as one and the same thing. The question also arises: Was it science or technique first? Is the scientific theory developed after discovering a practical application, or, is the practical application found after formulating a theory from science? We could give the example of the wheel, invented in ancient times, but with time, mathematicians and physicists studied it in depth. But there could also be examples in history of the opposite (theory and then practice) Can you think of any? You can find more information about it in this video of the National University of Colombia.
Finally, there is another very important point about engineering that we would like you to reflect on. Much can be engineered through science, to modify the environment and matter in our favor and create whatever we want. But What would be the aim or objective of all this? Nowadays there is talk of the importance of promoting humanistic knowledge in engineering, since every scientist or engineer should have an ethical or moral sense, that is, a human sense with respect to everything he or she creates through science and technology. The human and life goes beyond the material.
In this sense, it is important to note that not all technological progress is necessarily positive. When human ingenuity is used for purposes that are not positive for the human being himself, the consequences are obviously negative. We can refer to the biblical story of the Tower of Babel, where human beings tried to build a building in order to go against God, or seen in another way, against themselves. That is why we could ask ourselves: Do you think that currently engineering and technology in the world is being approached in a positive way for the human being? In history there have been great artists, philosophers and humanists who in turn stood out as scientists and engineers (Da Vinci, Galilei, Descartes, Pascal, etc.), Do you think that engineering should get closer to humanities?
As every week the initiative is totally free, you do not have to answer anything specific, what we have written as questions generating proposals or ideas on aesthetics and reflect on how these value judgments affect our daily lives, in short, they are just ideas to help you orient yourself and you can decide what to contribute to this initiative.
The rules for the initiative are the same for every week:
Remember:
We seek originality and creativity, therefore under no circumstances will we admit plagiarism, we want to promote critical thinking and healthy debate, during the last few weeks we have managed to demonstrate that as a community we can address issues that may be controversial in principle, or tend towards the controversial, but that if we approach it with criteria, with discursive responsibility and above all empathy and respect, there is no need to polemicize the points of view, always with criteria and willingness of mind we can create deep and thoughtful dialogues collaborating in the construction of knowledge on the web3.
Thank you for your time
Translated by DeepL.com (free version)
This week's initiative has been proposed by our moderator @acont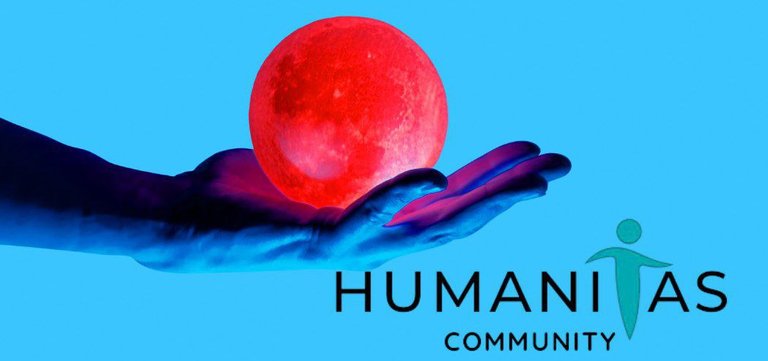 VERSIÓN EN ESPAÑOL
Iniciativa: Cultura Humana semana 9: Ingeniería
¡Saludos a todos! Mediante esta publicación se anuncia que a partir de hoy comienza la novena semana con la iniciativa Cultura Humana N°9: Ingeniería. Quizás te extrañe el tema de esta semana ¿Qué tienen que ver la ingeniería y las humanidades? Queremos promover la reflexión, desde el punto de vista humanístico, acerca de cómo la aplicación del ingenio humano afecta nuestras vidas. Más abajo encontrarás algunos puntos clave para entender mejor esta relación.
Queremos agradecer a los participantes de la semana anterior, en la cual abordamos la Estética desde el punto de vista humanístico:
Se agradecen enormemente sus publicaciones y contribución al debate en la comunidad.
Ingeniería y Humanidades
La ingeniería es simplemente la aplicación del conocimiento científico en la creación de soluciones que satisfacen necesidades de la sociedad. La tecnología existente ha sido creada mediante el ingenio humano, para así intentar facilitar o mejorar la vida de las personas. Aunque el ingeniero utiliza ciencias puras como la matemática y la física, el objetivo de lo que hace es muy humanístico.
Esto lo podemos incluso conectar con los temas de las dos semanas anteriores. En cuanto al Desarrollo Humano, podríamos decir que la ingeniería puede utilizarse para crear tecnología que satisface diversas necesidades del ser humano, situadas en la Pirámide de Maslow. En cuanto a la Estética, siempre hay un componente humano que busca lo hermoso en todo lo que crea, y es por ello que toda obra de ingeniería, por ejemplo, un puente, también conlleva un diseño arquitectónico que trabaja en conjunto con la ingeniería con el objetivo de que sea funcional y bello. ¿Qué tan importante es para ti la ingeniería en el desarrollo humano? ¿Qué tan importante es para ti la estética visual de algo que consideras útil o funcional?
Si nos vamos a la Historia, la ingeniería nació como un arte práctico, muy relacionado a las humanidades, en tiempos donde la ciencia y las humanidades aún se veían como una sola cosa. También surge la pregunta: ¿Fue primero la ciencia o la técnica? ¿Se desarrolla la teoría científica luego de descubrir una aplicación práctica, o, se encuentra la aplicación práctica luego de formular una teoría desde la ciencia? Podríamos poner el ejemplo de la rueda, inventada en tiempos remotos, pero con el tiempo, matemáticos y físicos la estudiaron muy a fondo. Pero también podrían existir en la historia ejemplos de lo contrario (teoría y luego práctica) ¿Se te ocurre alguno? Puedes encontrar más información al respecto en este video de la Universidad Nacional de Colombia.
Finalmente, hay otro punto muy importante al respecto de la ingeniería que nos gustaría que reflexionases al respecto. Mucho se puede ingeniar mediante la ciencia, para modificar así el medio ambiente y la materia a nuestro favor y crear lo que queramos. Pero ¿Cuál sería el fin u objetivo de todo esto? En la actualidad se habla de la importancia de fomentar el conocimiento humanístico en la ingeniería, ya que todo científico o ingeniero debería tener un sentido ético o moral, es decir, un sentido humano respecto a todo lo que crea mediante la ciencia y tecnología. Lo humano y la vida va más allá de lo material.
En este sentido, es importante señalar que no todo progreso tecnológico es necesariamente positivo. Cuando se utiliza el ingenio humano para fines que no son positivos para el mismo ser humano las consecuencias son obviamente negativas. Podemos referenciar la historia bíblica de la Torre de Babel, en donde los seres humanos intentaron construir un edificio con el fin de ir en contra de Dios, o visto de otra forma, en contra de ellos mismos. Es por ello que podríamos preguntarnos: ¿Crees que actualmente la ingeniería y tecnología en el mundo está siendo enfocada de manera positiva para el ser humano? En la historia ha habido grandes personajes artistas, filósofos y humanistas que a su vez destacaron como científicos e ingenieros (Da Vinci, Galilei, Descartes, Pascal, etc.), ¿Crees que la ingeniería debería acercarse más a las humanidades?
Como cada semana la iniciativa es totalmente libre, no tienes que responder nada en específico, lo que hemos escrito como preguntas generadoras de propuestas o ideas sobre la estética y reflexionar cómo estos juicios de valor afectan nuestra cotidianidad, en resumen, no son más que ideas que te ayuden a orientarte y puedas decidir que aportar en esta iniciativa.
Las reglas para la iniciativa son las mismas para cada semana:
Recuerda:
Buscamos originalidad y creatividad, por tanto bajo ninguna circunstancia admitiremos plago, queremos promover el pensamiento crítico y el sano debate, durante las últimas semanas hemos logrado demostrar que como comunidad podemos abordar temáticas que pueden ser en principio polémicas, o tender hacia lo polémico, pero que si le abordamos con criterios, con responsabilidad discursiva y sobre todo empatía y respeto, no hay necesidad de polemizar los puntos de vista, siempre con criterio y disposición de ánimo podemos crear diálogos profundos y reflexivos colaborando en la construcción de conocimientos en la web3.
Gracias por tu tiempo
La iniciativa de esta semana ha sido propuesta por nuestro moderador @acont