Ya hemos reflexionado en la comunidad #Humanitas anteriormente acerca de cómo la tecnología puede afectar negativamente al ser humano, su esencia y su relación con otros. También personalmente escribí una serie de posts recientemente titulada "Posts Apocalípticos" en donde hablo bastante acerca de los efectos negativos del mundo moderno, especialmente a los jóvenes (o millenials), sobre todo desde el punto de vista de las nuevas tecnologías.
En esta ocasión me gustaría mencionar algunos aspectos positivos que la tecnología moderna, especialmente la blockchain detrás de las criptomonedas, puede brindar para fortalecer los vínculos humanos en la sociedad.
---
Aprovecho para invitarte a participar en la Iniciativa: Cultura Humana semana N°19: Palabras de sabiduría, en la comunidad Humanitas.
---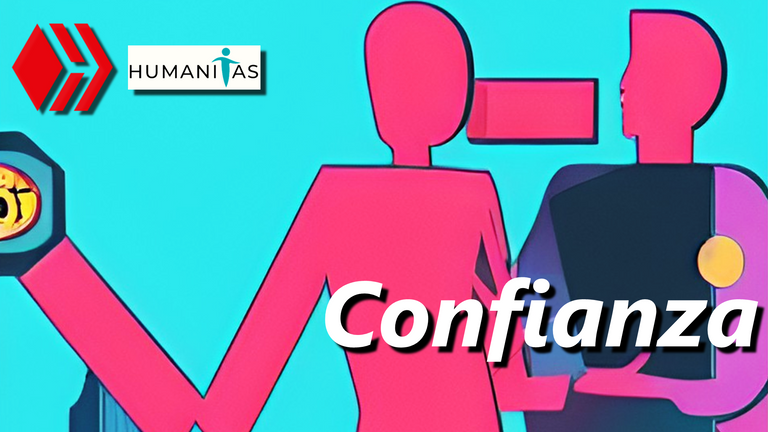 Editado en PowerPoint - Imagen creada en Wombo.art - Libre de uso comercial bajo atribución.
Si hay algo que las criptomonedas proveen a diferencia del dinero tradicional es la transparencia, al menos en la mayoría de los casos, ya que sabemos que hay criptomonedas que permiten transacciones privadas. Pero no solo tenemos la transparencia sino la posibilidad de programar o crear aplicaciones o contratos inteligentes que automaticen el proceso. La tecnología nos ayuda a eliminar al tercero de confianza, el cual tradicionalmente es un banco, o, mejor dicho, la tecnología se convierte en el tercero de confianza, y dicha tecnología es verificable por código abierto y puede ser programable por la misma comunidad que hace uso de ella ¿Y cómo beneficia esto al ser humano?
Tecnología y Confianza
---
El siguiente ejemplo lo escuché en algún video hace un tiempo, pero básicamente era algo así: imaginemos una persona que utiliza un servicio de Taxi. Esta persona debe pagar al conductor para poder hacer uso del servicio. Dos desconocidos normalmente se tienen desconfianza entre sí, por lo que el conductor bien puede desconfiar del usuario en cuanto al pago que este realice. Si el usuario paga en efectivo, el conductor se preocupa por contar el dinero, o si paga de manera electrónica, se preocupa por verificar que dicho pago efectivamente se realizó.
Ahora, imaginemos que existiese la posibilidad de eliminar esa desconfianza y preocupación entre dos desconocidos ¿Se tratarían igual? Si bien puede que ambos coincidan solo 15 minutos en sus vidas, esos 15 minutos bien pueden ser utilizados para una agradable conversación que marque una diferencia ese día para ambos. El vínculo entre dos o más seres humanos podría ser más directo, cercano o saludable.
Esto podría lograrse de alguna manera mediante cierta tecnología que pudiese crear un contrato previamente establecido en la que ambas partes están de acuerdo. Los pagos se harían automáticamente al comprobarse que el servicio efectivamente se realizó. Creo que no estamos tan lejos de algo así en la actualidad, cosa que las criptomonedas y los contratos inteligentes podrían resolver.
Ahora bien, hay problemas muchos más complejos que este ejemplo, pero el punto central de este tema es de alguna manera hacer que las relaciones humanas sean más efectivas por medio de la tecnología. Si de alguna forma la tecnología nos ayuda a confiar en otro ser humano de manera natural quizás la sociedad tendría comportamientos más positivos.
¿Lado negativo?
Si vamos mucho más allá, quizás de manera futurista o utópica, algún día podríamos vivir en un mundo en donde gracias a la tecnología mentir o engañar sea una muy mala idea, por lo que a todos les convendría hacer las cosas bien. Podríamos imaginar algún dispositivo como los utilizados por los personajes de Dragon Ball Z para "escanear" otras personas y notar si están mintiendo o no o que tanta verdad hay en lo que dicen.
Esto nos lleva a preguntarnos que tan positivo o negativo puede ser eliminar la desconfianza en el ser humano. Existen barreras en el trato con otras personas, sobre todo desconocidos, que quizás sería mejor conservar. Normalmente desconfiamos, y esto es algo natural, por lo que podría pensarse que una sociedad de seres humanos excesivamente confiados unos de otros podría colapsar en caso de perderse la tecnología que asegura esa confianza. También podría verse como una distopía o dictadura en donde la más mínima mentira, así sea inocente, sea penada gravemente. En todo caso, estos son escenarios hipotéticos extremos, así que regresemos ahora a la modernidad😅.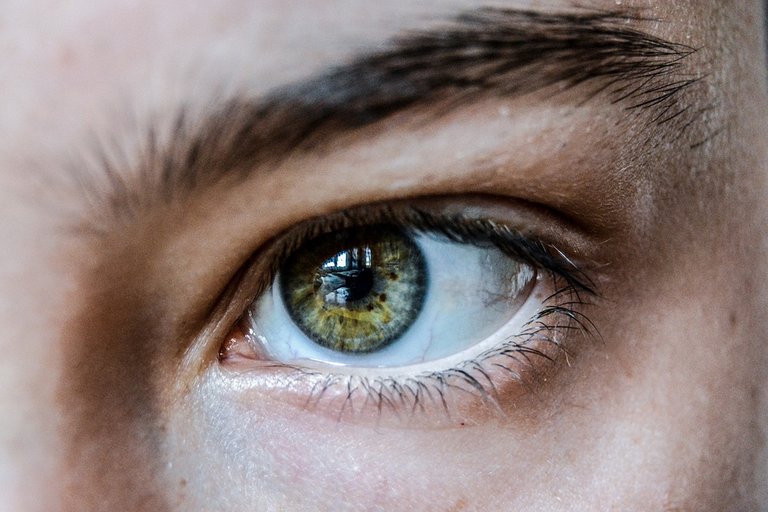 Pixabay
P2P. Peer To Peer
Está claro que la tecnología está allí para tratar de mejorar nuestras vidas y maximizar nuestra esencia como humanos. Tecnologías como la blockchain y las criptomonedas ayudan a recuperar ese trato de persona a persona (P2P), en el cual ambas pueden confiar una de la otra y ser libres de la intervención de un tercero que pueda afectar la relación entre ambas.
De alguna manera, la mayoría de los que hacemos vida en #Hive sabemos que el plagio será detectado tarde o temprano, por lo que cada una de nuestras publicaciones suele ser bien pensada antes de hacer algo que pueda perjudicarnos. Esa perspectiva de "la blockchain te vigila", si bien puede sonar a distopía, hace que podamos tener cierta confianza de que podemos expresar nuestra creatividad al máximo y que no será copiada impunemente, al menos dentro de Hive. Si #Hive hace que podamos explotar al máximo nuestra creatividad, quizás alguna otra tecnología podría hacer que podamos ser nosotros mismos al máximo y con confianza en nuestras relaciones con otras personas en la vida.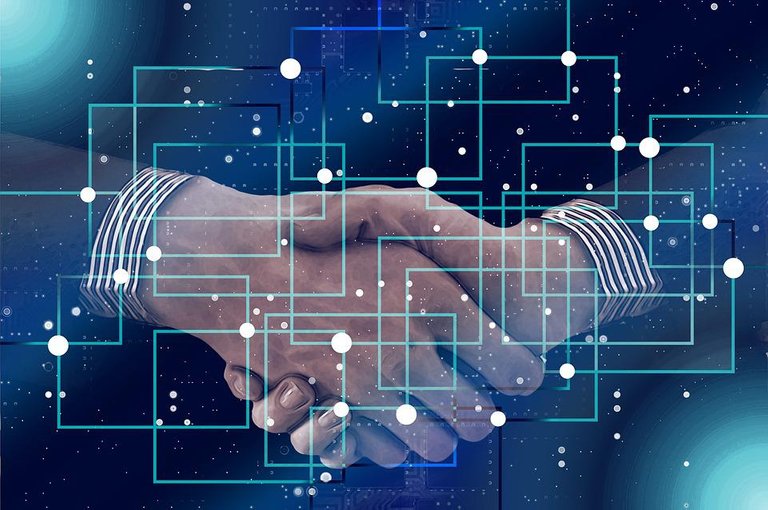 Pixabay
¿Cuál es tu opinión? ¿Crees que sea positivo eliminar la desconfianza en el ser humano? Espero que hayas disfrutado de esta lectura.
---

---
We have reflected in the #Humanitas community before about how technology can negatively affect human beings, their essence and their relationship with others. I also personally wrote a series of posts recently titled "Apocalyptic Posts" where I talk a lot about the negative effects of the modern world, especially to young people (or millenials), especially from the point of view of new technologies.
This time I would like to mention some positive aspects that modern technology, especially the blockchain behind cryptocurrencies, can provide to strengthen human bonds in society.
---
I take this opportunity to invite you to participate in the Initiative: Human Culture week N°19: Words of Wisdom, in the Humanitas community.
---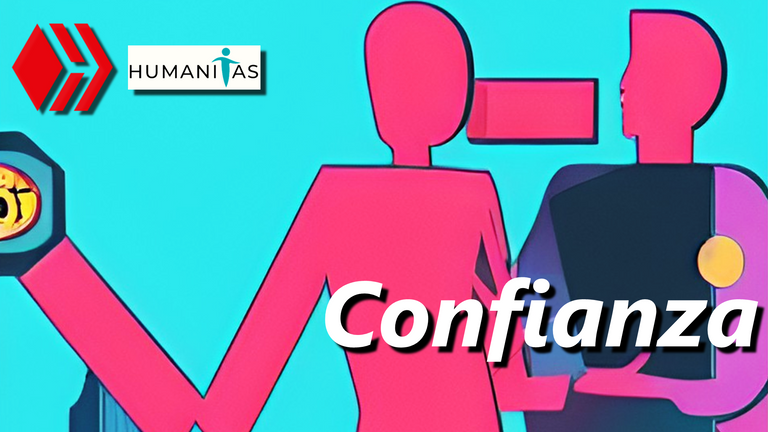 Editado en PowerPoint - Imagen creada en Wombo.art - Libre de uso comercial bajo atribución.
If there is something that cryptocurrencies provide unlike traditional money is transparency, at least in most cases, since we know that there are cryptocurrencies that allow private transactions. But not only do we have transparency but also the possibility of programming or creating applications or smart contracts that automate the process. Technology helps us to eliminate the trusted third party, which traditionally is a bank, or rather, technology becomes the trusted third party, and such technology is verifiable by open source and can be programmable by the same community that makes use of it And how does this benefit the human being??
Technology and Trust
---
The following example is something I heard in a video some time ago, but basically it was something like this: let's imagine a person who uses a Taxi service. This person must pay the driver in order to use the service. Two strangers usually distrust each other, so the driver may well distrust the user in terms of the payment he makes. If the user pays in cash, the driver worries about counting the money, or if he pays electronically, he worries about verifying that the payment was actually made.
Now, let's imagine that there is the possibility of eliminating this distrust and concern between two strangers. While they may only meet for 15 minutes in their lives, those 15 minutes may well be used for a pleasant conversation that makes a difference that day for both of them. The bond between two or more human beings could be more direct, closer or healthier.
This could somehow be achieved through some technology that could create a pre-established contract in which both parties agree. Payments would be made automatically upon proof that the service was actually performed. I think we are not that far away from something like this today, which cryptocurrencies and smart contracts could solve.
Now, there are much more complex problems than this example, but the central point of this topic is to somehow make human relationships more effective through technology. If somehow technology helps us to trust another human being in a natural way perhaps society would have more positive behaviors.
Downside?
If we go much further, perhaps in a futuristic or utopian way, we could one day live in a world where, thanks to technology, lying or cheating is a very bad idea, so it would be in everyone's best interest to do things right. We could imagine some device like the ones used by the Dragon Ball Z characters to "scan" other people and notice if they are lying or not or how much truth there is in what they say.
This leads us to wonder how positive or negative it can be to eliminate distrust in human beings. There are barriers in dealing with other people, especially strangers, that perhaps it would be better to keep. Normally we distrust, and this is natural, so it could be thought that a society of human beings overly trusting each other could collapse if the technology that ensures that trust is lost. It could also be seen as a dystopia or dictatorship where the slightest lie, even an innocent one, is severely punished. In any case, these are extreme hypothetical scenarios, so let us now return to modernity😅.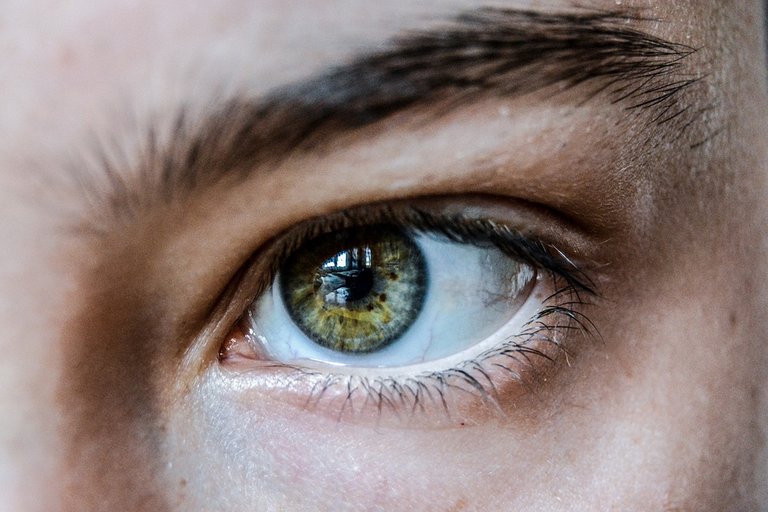 Pixabay
P2P. Peer To Peer
It is clear that technology is there to try to improve our lives and maximize our essence as humans. Technologies like blockchain and cryptocurrencies help to bring back that person-to-person (P2P) deal, in which both can trust each other and be free from the intervention of a third party that can affect the relationship between the two.
Somehow, most of us who make life on #Hive know that plagiarism will be detected sooner or later, so each of our posts is usually well thought out before we do something that could harm us. That "the blockchain is watching you" perspective, while it may sound dystopian, means we can have some confidence that we can express our creativity to the fullest and that it won't be copied with impunity, at least within Hive. If #Hive makes it so that we can exploit our creativity to the fullest, perhaps some other technology could make it so that we can be ourselves to the fullest and with confidence in our relationships with other people in life.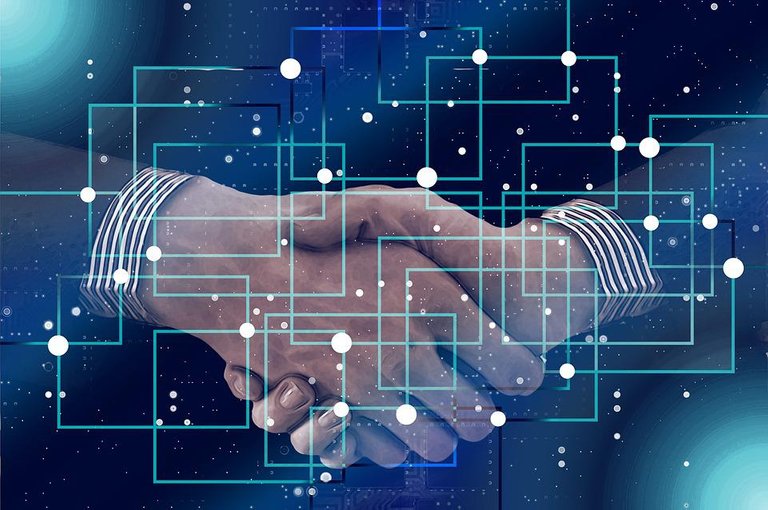 Pixabay
What is your opinion, do you think it is positive to eliminate distrust in human beings? I hope you enjoyed this reading.
---
Translated to English language with the help of DeepL.com
Otras redes sociales:
¡Gracias por visitar! — ¡Thanks for visiting!