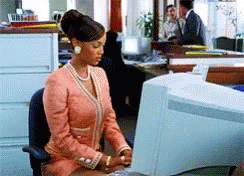 Gif from Tenor.com
At the beginning of the year, I decided to be a content creator full-time. I've been doing content creation part-time inconsistently for a little more than 6 years, mainly via YouTube and Instagram. I consider myself to be an incredibly creative person that has many skills from writing to editing to graphic design, etc. But my main problem was because I was decently good at pretty much everything, it was very difficult for me to focus on ONE thing and build it outright. I guess that's the pain of being a person of multiple intelligences and having many disciplines. This is called multipotentiality.
A lack of focus, Lack of faith, lack of discipline, and lack of consistency have been my downfall and why I wasn't as successful as I know I could have been. Though I'm still not fully healed of all of those ailments, I'm at least in the headspace to tackle this new venture head on and there is no better time than the present!
Last month, I've created an e-book on how to monetize your gifts and knowledge in this new creator economy, which we all here on Hive are participating in. 🤑🤑🤑 But in my book, I've outlined six ways in which you can monetize your content. I'm currently working on 3 of them which will be intertwined with one another:
Social Media (I'm also on YouTube and want to Create Video Content on the Hive Platform as well);
Blogging; and
Affiliate Marketing.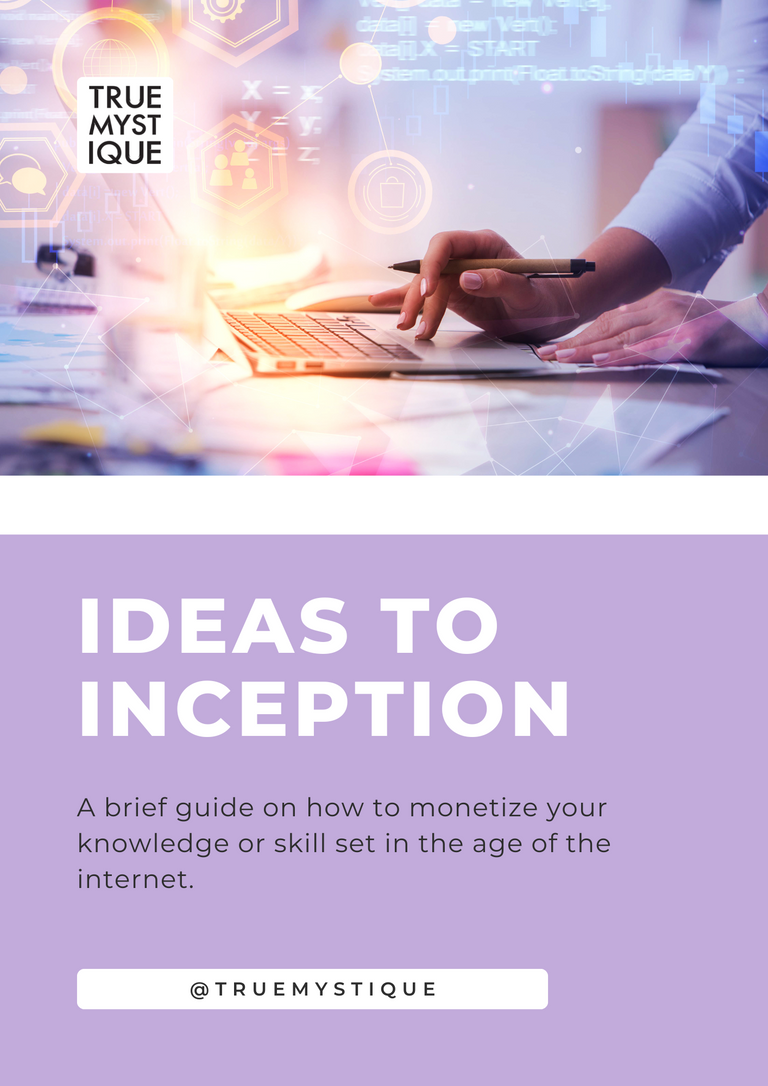 The cover of my new e-book: Ideas to Inception - ways you can cash in on the creator economy. Click here for a direct link to download.
Here is how I'm putting them into practice:
Blogging
I am creating an online blog that talks about the best software for creators (of all kinds) and business owners to streamline their work, increase productivity, and help them unleash and unlock their creativity. I figured since I've had experience in testing out and using various forms of software to get creative work done and to be organized in business since I was in college, this would be an easy project for me to do (easy as far as implementation goes. However, this is a bit time-consuming as a project.)
So, what I did was purchase a domain from porkbun.com. They have relatively cheap prices, very good customer service, and minimal problems. After I purchased the domain, had to connect the DNS to my hosting service. (After this year, I will be switching because it is WAY too expensive.) I am currently in the process of customizing my website to my liking. The process is a tad bit easier because it uses WordPress. You can use Elementor for more simplicity and fanciness. I'm going to spend the rest of the weekend creating my website and I will come back to reveal the final product and show the process.
Affiliate Marketing
When my blog is live, I will be putting some affiliate links to some of my favorite products in my articles. Some of my favorite products have affiliate links that people can click on, and some will give you a percentage off of the product as a thank-you for signing up. But signing up for the product or service through my specific link will give me a commission if you go through with your purchase. Depending on how many people purchase the product or service through my link will determine how much revenue I will receive. It is a perfect way to make passive income. Note that you must apply to these programs. Many of these platforms have an affiliate link and you can make good commissions off of.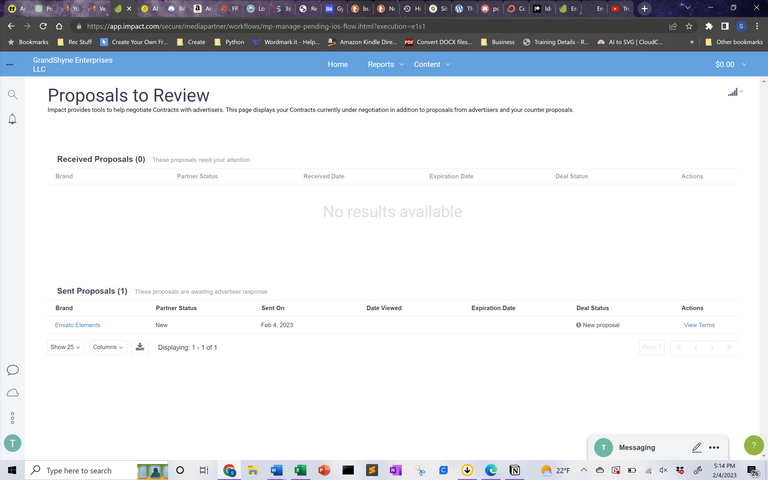 Awaiting approval for an affiliate program from a website for resources for design, Envato Elements. This is probably one of the best libraries for creative elements. They have stock photos and videos, icons, fonts, logos, sound effects, and more.
Though I am always looking for a way to generate new income streams, I am not a money-hungry person. That is just not in my nature. So, I know that there is a delicate balance between income opportunity and overdoing it to potentially make you come off as a scammer. There is nothing wrong with a promotion, but I am a firm believer in giving value to people being the MAIN priority. EVERYTHING you do in business should ALWAYS revolve around making sure your customers are getting the best value possible. Greed, scamming, and doing things with ill intent will catch up to you in the long run. My conscience will not allow me to operate that way.
Social Media
I will also combine affiliate marketing into my social media platforms. Mainly I will use the "shorts" feature on platforms like YouTube, 3Speak and TikTok, to briefly create captivating content on some of my favorite software and websites to generate organic content. Then, I will take those videos and repurpose them into long-form video content, namely explaining how they work and how to integrate them into their systems. The audience that I build from there can also convert to potential sales. Again, putting trust in your audience and providing value is the number one priority here, which means I will only be promoting platforms that I use and fully like, so I know my audience will be getting the best bang for their buck.
Entrepreneurs and business owners need to keep this in mind: When you come across as confident and trustworthy, people will feel confident to buy from you. In order to sell a product, you must sell yourself. (This I am still working on, though I have gotten a bit better at it.) Be confident in what it is that you are doing, be truthful, and always provide value. Given that you work smart and are consistent, you should see results.
I'm excited to see where this road will take me and I can't wait to share my progress with all of you. Stay tuned! Thanks for reading!