Goodevening everyone . Trust we are all doing good.
Here is my comment to the topic "is the bible complete and final?how does it support science?"
To participate, you can click on the link below;

From the previous series,we saw that the findings of science with respect to the role of vitamin k and prothrombin during a sutgical process,has also being predicted long ago. This we saw in Gen27:11, where Abraham was instructed By God to circumcised all his male seeds in the eight day of birth.
God being the all knowing God that it would take from the 5th - 7th day of birth for vitamin k to be synthesized in the intestine,so He had to instruct Abraham as such. Sufficient amount of vitamin k is required for clotting to take, so that the child during circumcixion would not bleed to death.
There is no scientific findings that would contradict what is in the bible.
All scientific findings must be in consonance with what is written in the bible.
Anothet instance, is the recent findings of science about a matter in space which can not be detected by the human eye called Higg bosom.
In Romans 1:20, there we see bible speaking of the invisible things of God from the creation of the world.
Meaning, there are things created which are invisible, then it is no longer a new news because the bible has already mentioned.
*Romans 1:20 For the invisible things of him from the creation of the world are clearly seen, being understood by the things that are made, even his eternal power and Godhead; so that they are without excuse:
You can still watch my video shared below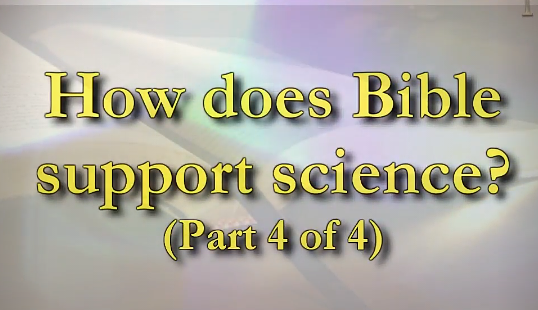 Thanks for reading through.